Drinking wine is an exciting experience, and if you love it before long, you'll have a collection of bottles with no place to keep it. This is where a wine cellar comes to help; you can use it to store your wines regardless of if you have a tiny apartment or a big mansion.
Apart from storing your wines, cellars also increase the value of your home and can help you show off your collection to friends when they come visiting.
If you're getting a wine cellar as a newcomer to the wine culture, deciding which design is best can be challenging. There are many different types of wine designs out there, and it could get confusing just looking at them through pictures.
We have gathered a couple of design ideas and explained them to get you started on your way to getting a wine cellar.
Let's check them out.
Wine Cellar Design Ideas
Check out some cool wine cellar design ideas to get you started on building yours.
1. Underground Cellars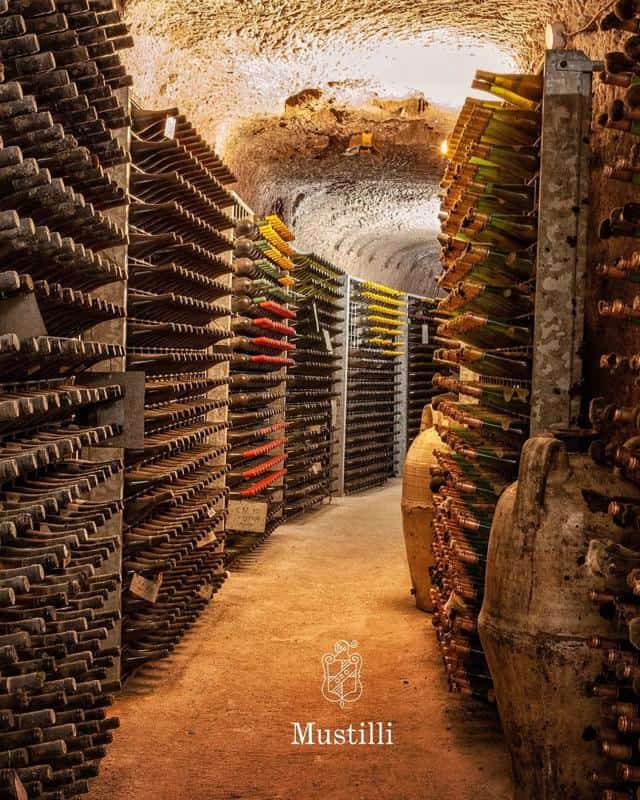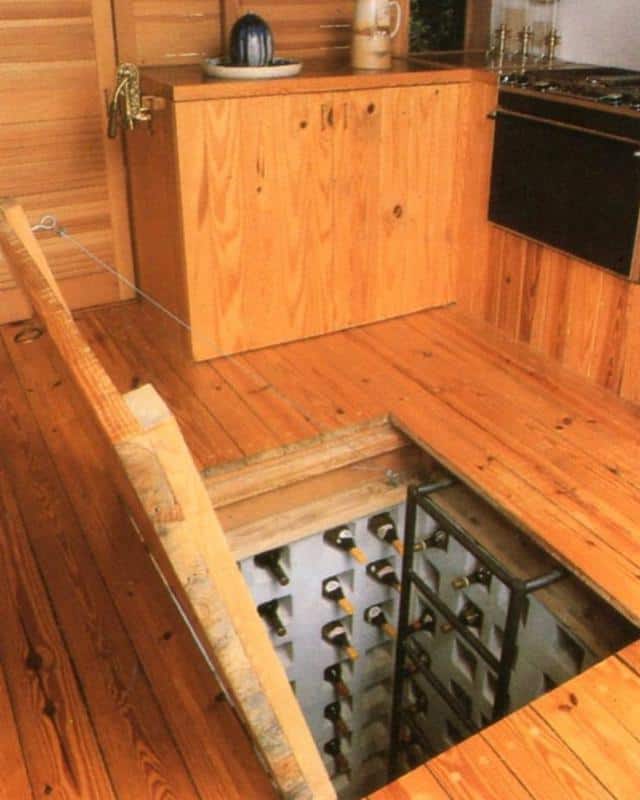 Imagine having a wine cellar that goes under your house. It'll just be like your secret stash you can show off whenever your friends come around.
2. Making a Statement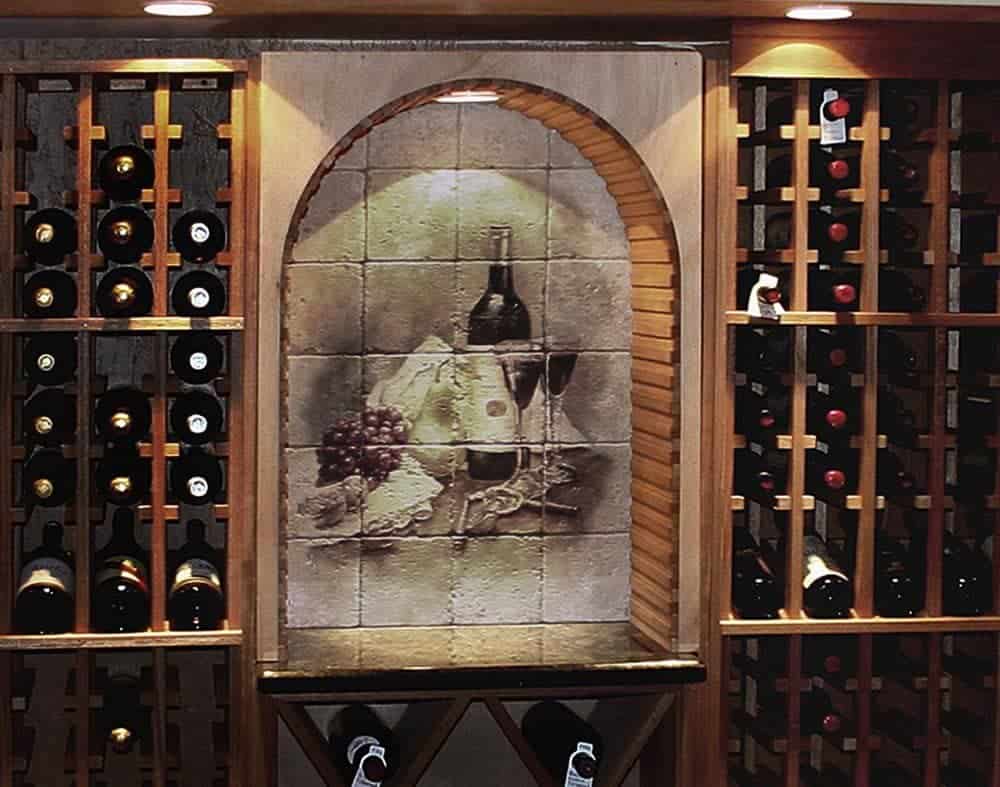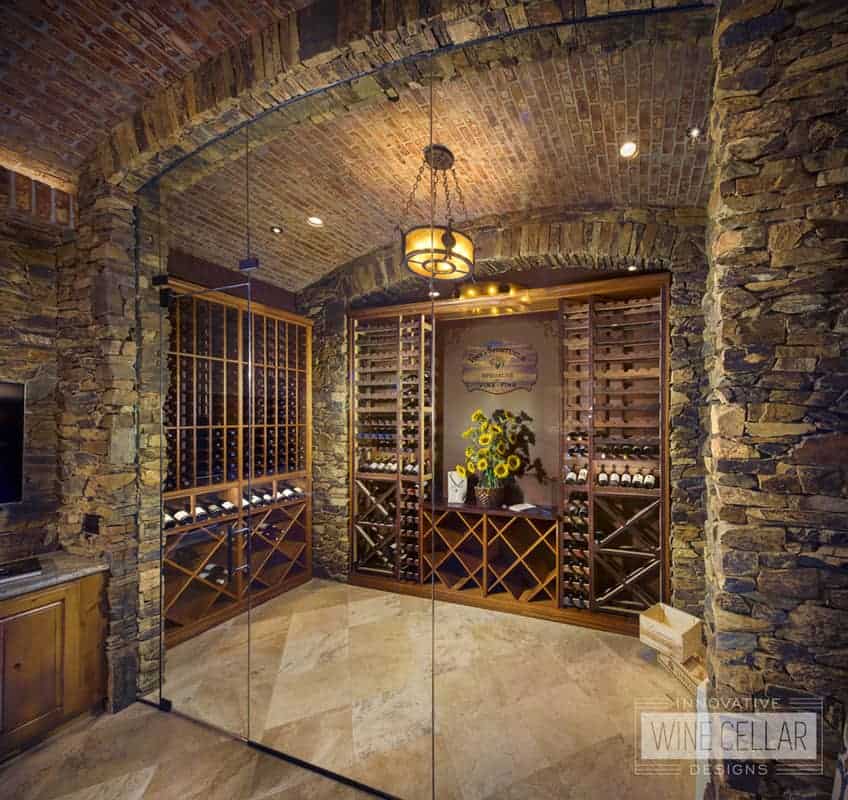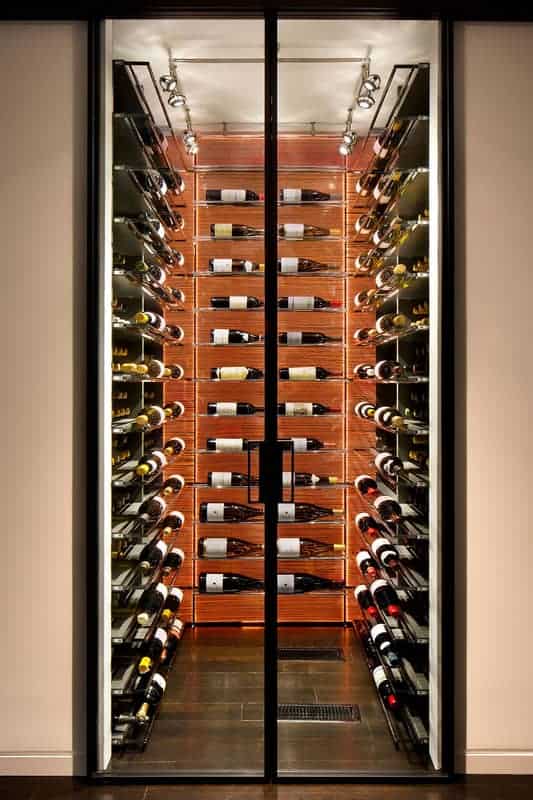 If you want your wine cellar to be very obvious as soon as your friends or family step into your house, using special wine racks that are easily noticeable is the way to go. It would help if you used these designs to show your unique home and exquisite wine taste.
3. Minimalist Backdrop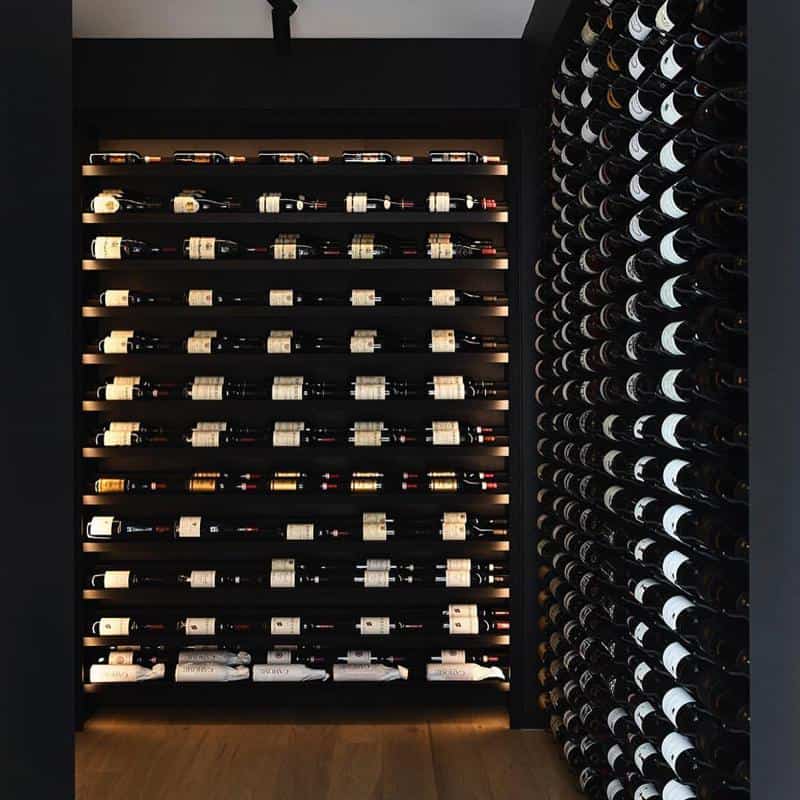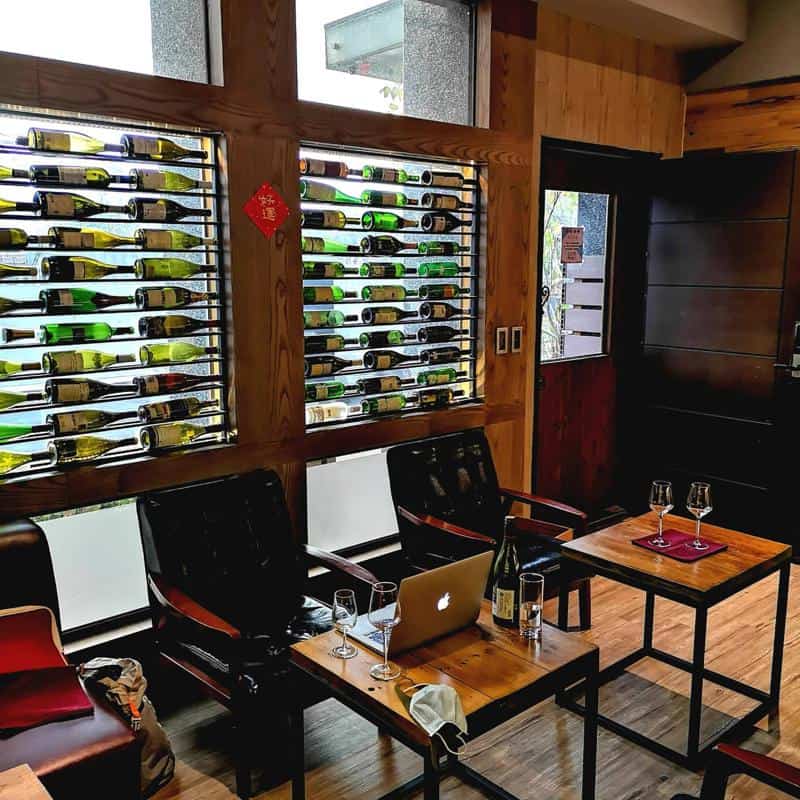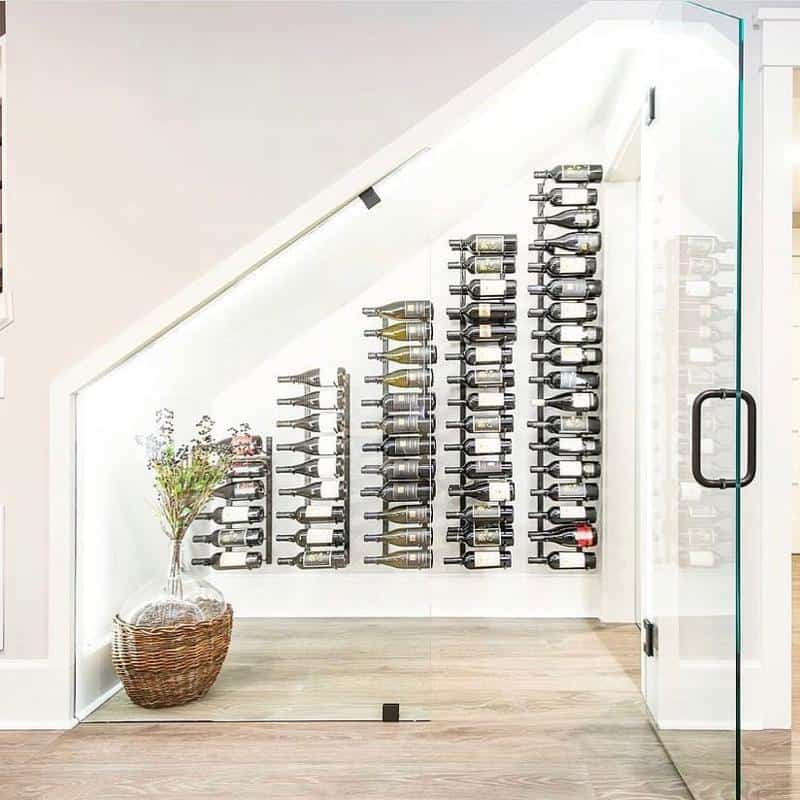 A grid-like storage setup with simple details can keep things organized and neat. You can arrange the wine bottles horizontally against racks on the wall for easy reach. The simplest of colors are sometimes the best, and a matte black backdrop will work smoothly to give a sleek and graphic display.
4. Dark Themes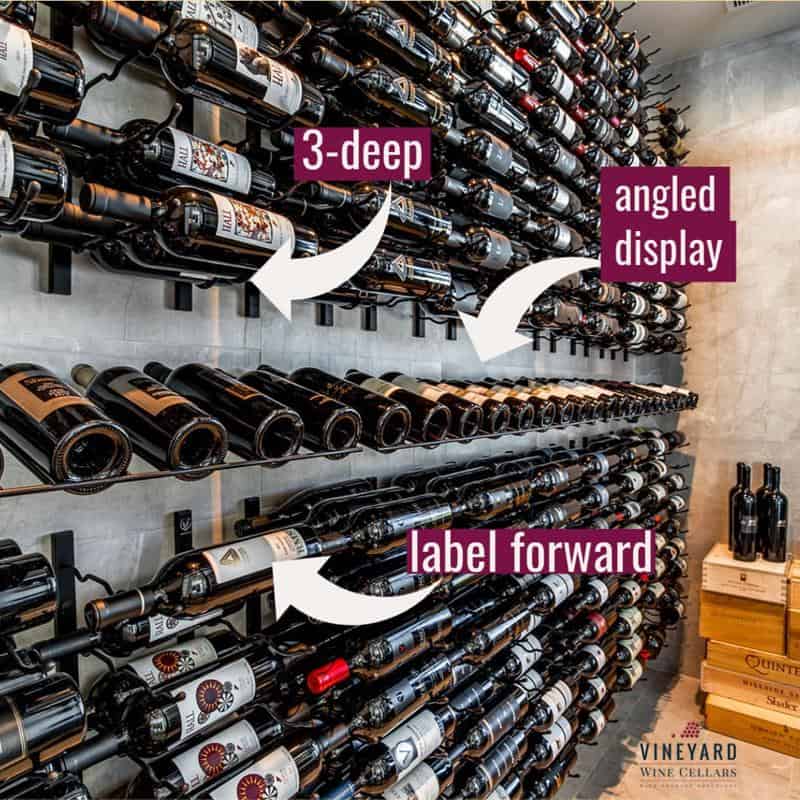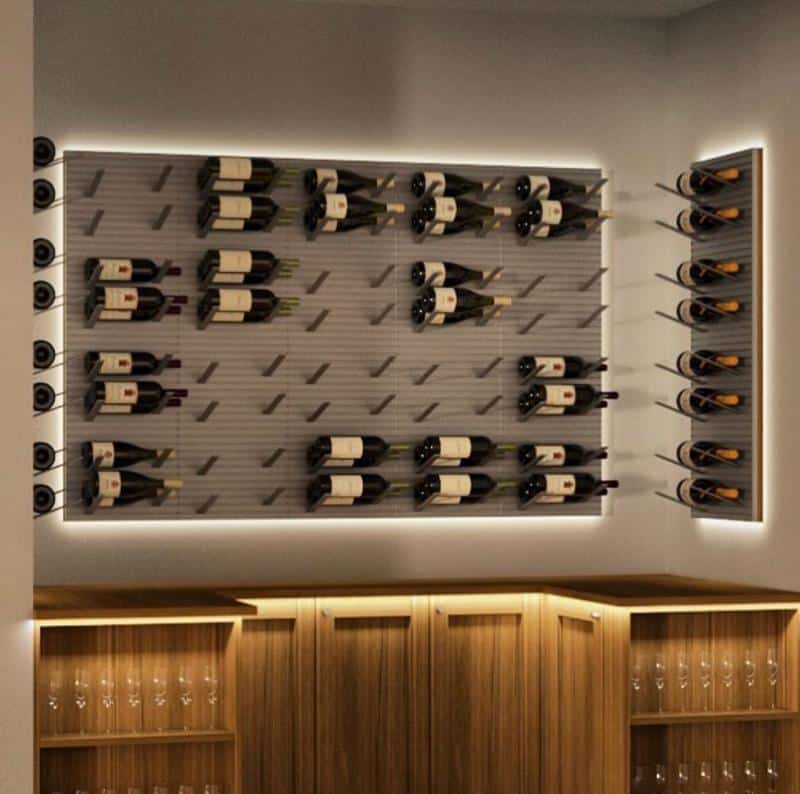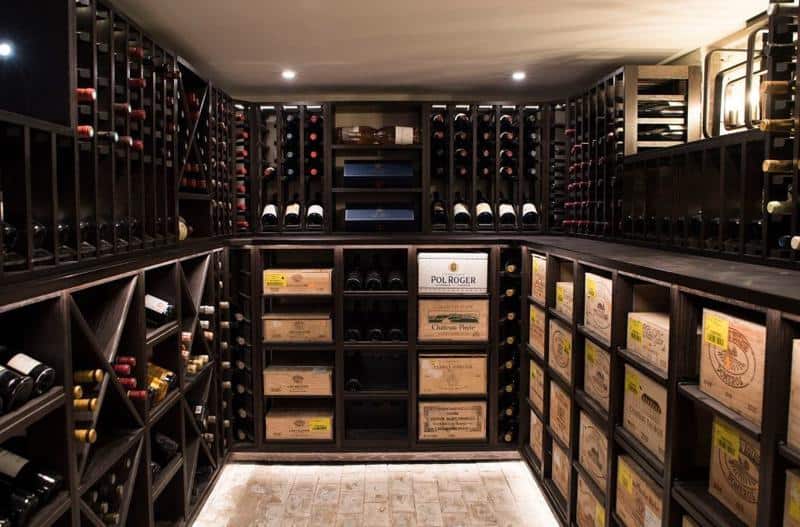 If you're going for an intimate and moody setting, a metallic wallpaper is your best bet, and it will combine well with your wine cellar or home bar.
You can keep the compartment for keeping your wines in a small cupboard above the pavement with a see-through glass cover. An excellent pairing to finish the look and make it all come together is stained wood cabinets or black marble surfaces.
You can also keep glasses in the area to give to your visitors for tastings.
5. Wine Wall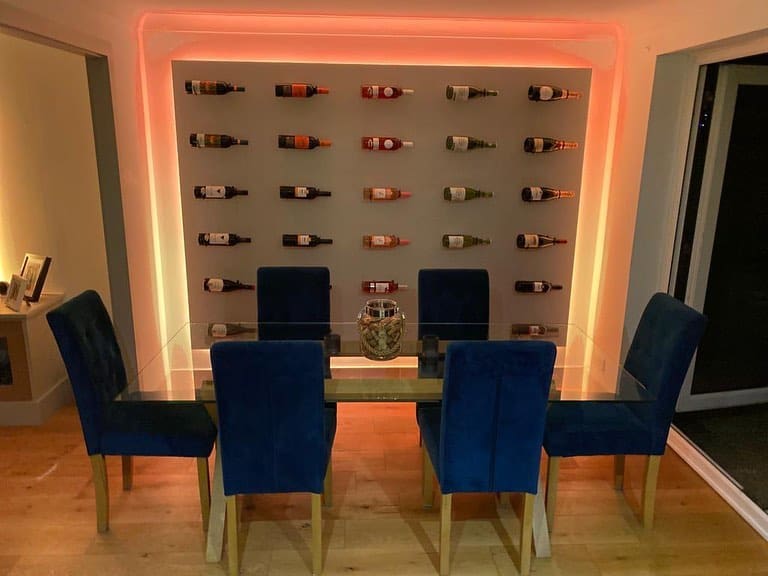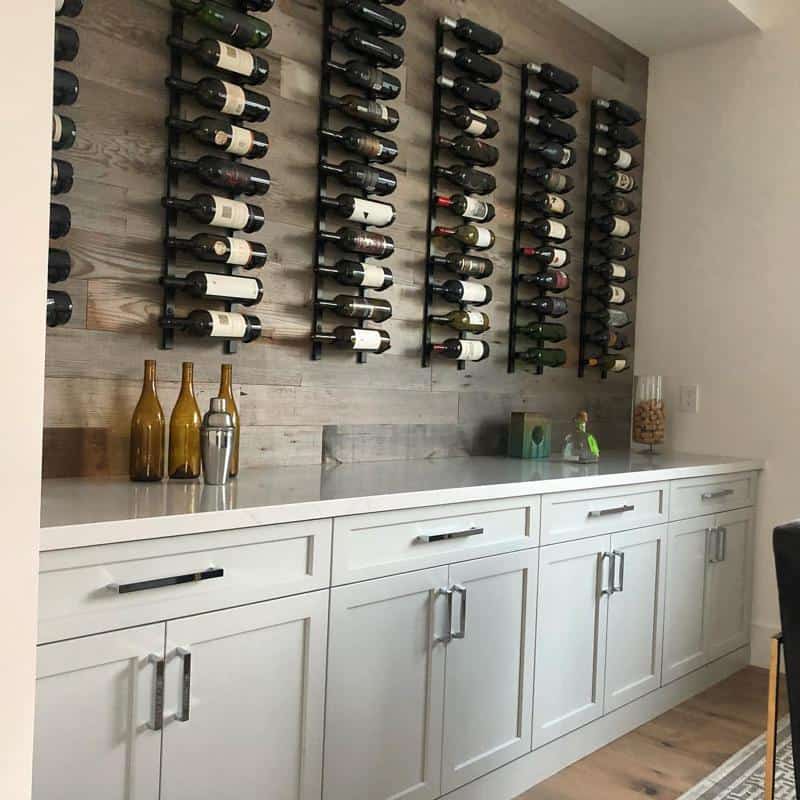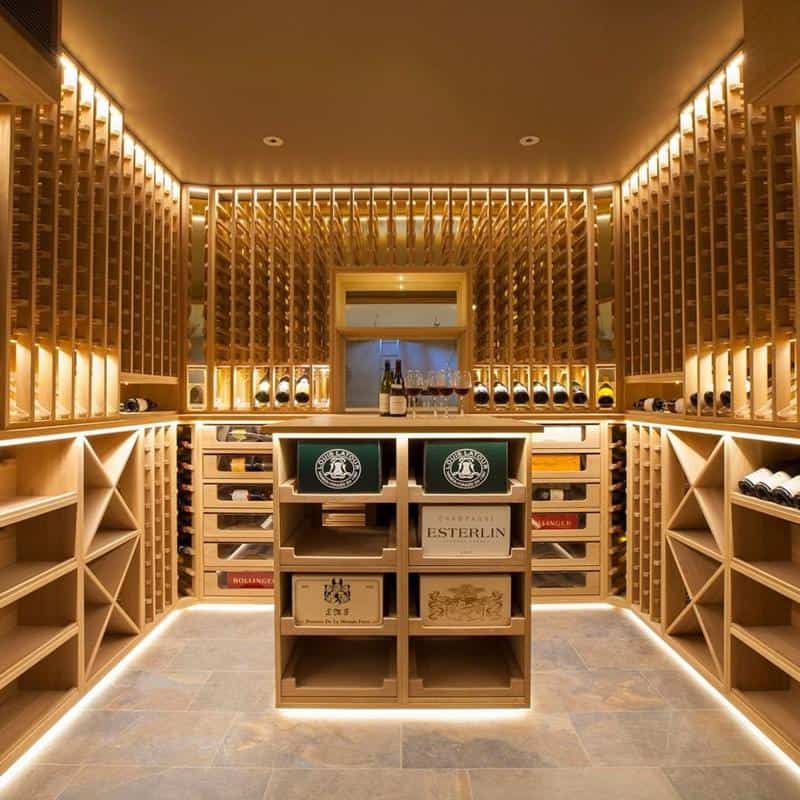 This is dedicating an entire wall – usually a back wall for keeping your wine. It will typically have rounded holes from top to bottom spread out in rows and columns for keeping wines.
This makes it easier for you to entertain your guests as you can just pick up a wine and pour it out without leaving the room. You can arrange your wine collection by type, class, year, or anyhow you prefer, so you can easily spot and grab any wine you want.
You can set it up in your basement quickly, and if it has a skylight, it'll make the wine cellar look even more awesome.
6. Integrated Wine System Design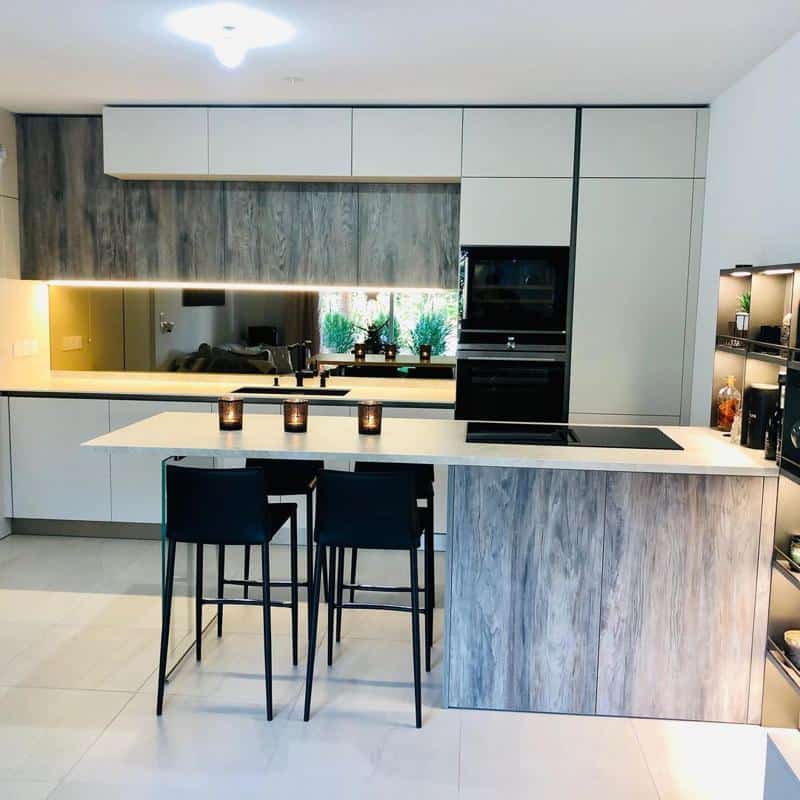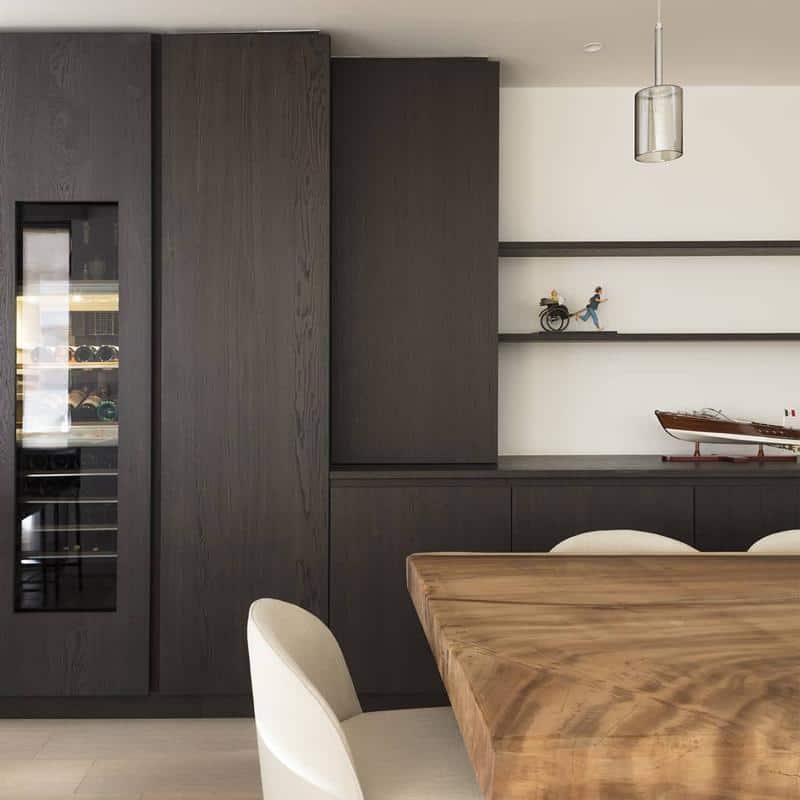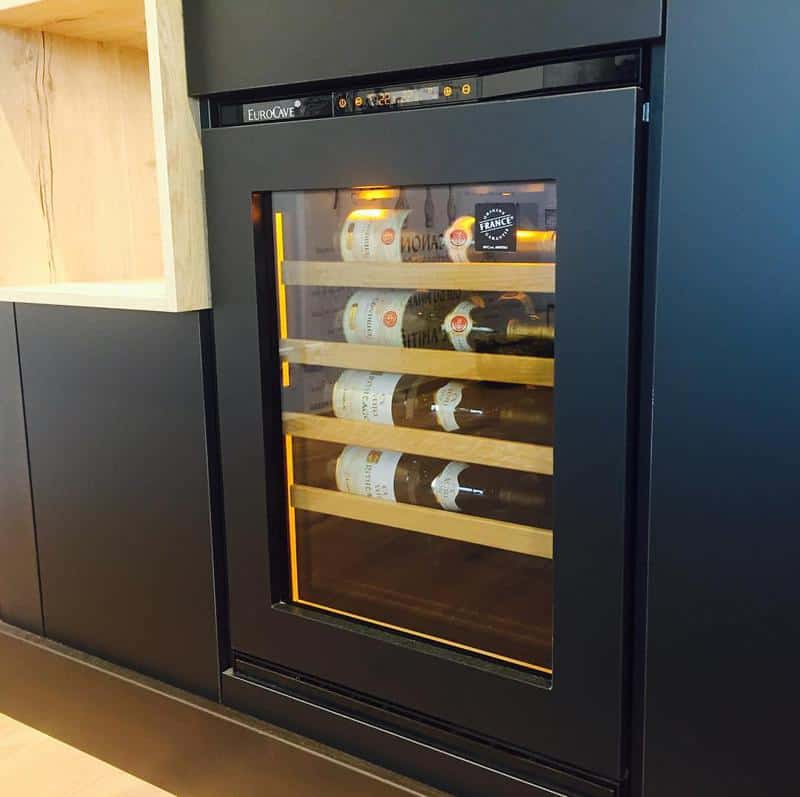 You can design your wine cellar as part of your regular cabinets in a house or building. This design makes your wine cellar blend right into the overall design and feel of the room.
You can use accents to make the wine cellar part come out so it doesn't look bland. Designer-to-the-stars Martyn Lawrence Bullard designed his integrated wine system with gold accents to look exciting and unique.
7. Setting the Scene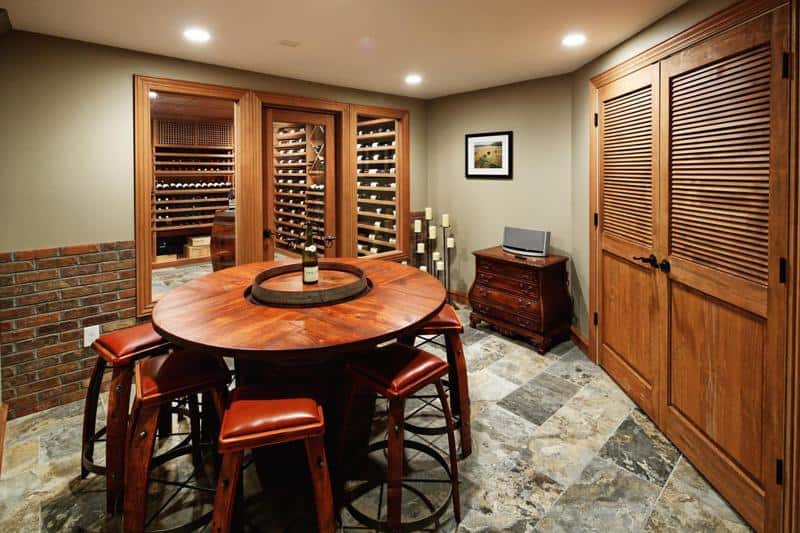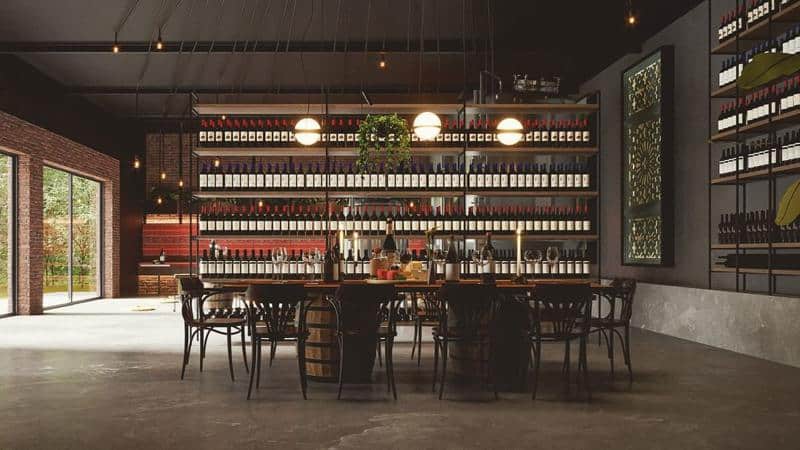 You can evoke feelings and emotions with the wallpaper and materials in your wine cellar. Painting the compartments where your wines will stay in a lovely red color is an excellent way to give it a smokey vibe.
Choose wallpapers that show animals in nature just doing their thing. To round up the look, put a chair beside the cellar that has red seats and backrests. A round table beside the chair will give it a nice edgy look.
If you're a smoker, lighting up a cigar on the chair while you sip your favorite wine is going to be a treat after a long day out.
8. Island Build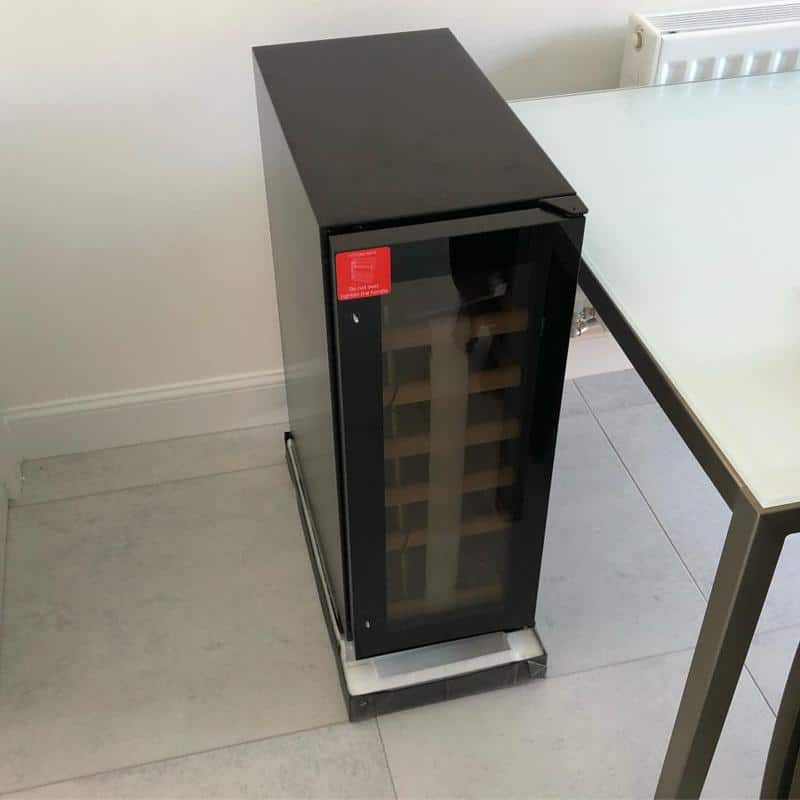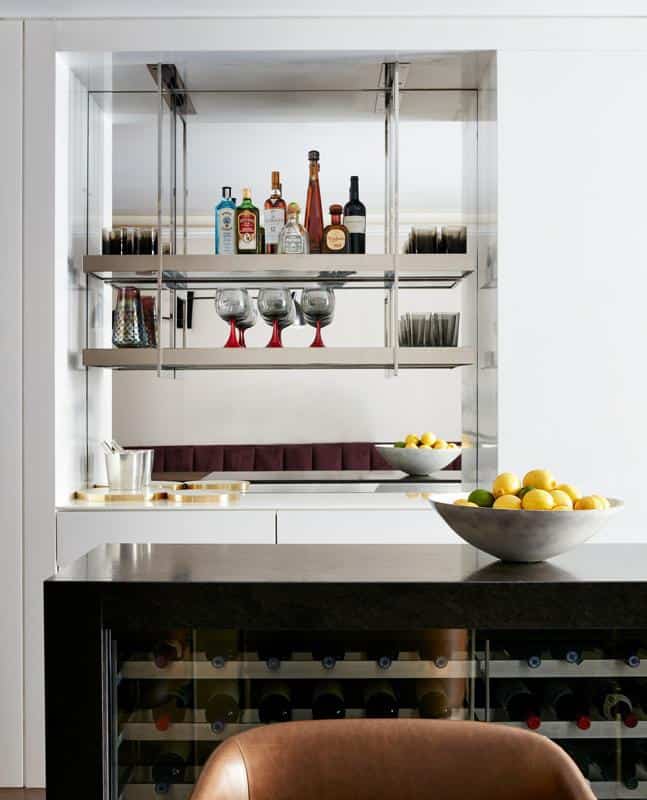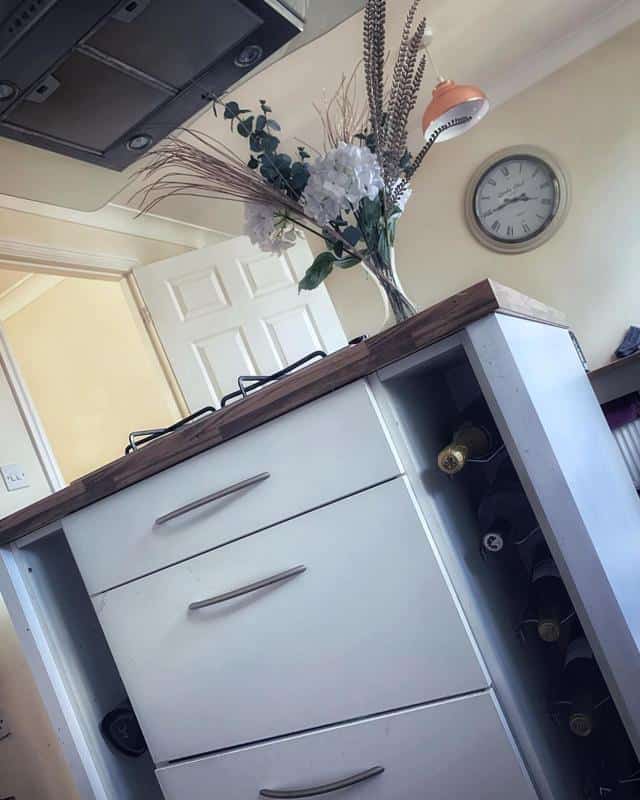 Many have the misconception that you have to dedicate a whole room to have a wine cellar, but you can assign just a little space depending on your collection. As long as the wine cellar can hold your wine, looks stylish, and is climate-optimized, it should work perfectly well for you.
An island build cellar puts your cellar in the middle of a room – typically a kitchen in its cabinet-like structure. Wine cellars with this design are usually an integrated wine cooler design.
The wines are arranged horizontally and displayed in a see-through glass so you can make a selection. This cellar allows you to have a kitchen for use and squeeze in a wine cellar space. People with tiny houses without as much space would love this design.
9. Wall Unit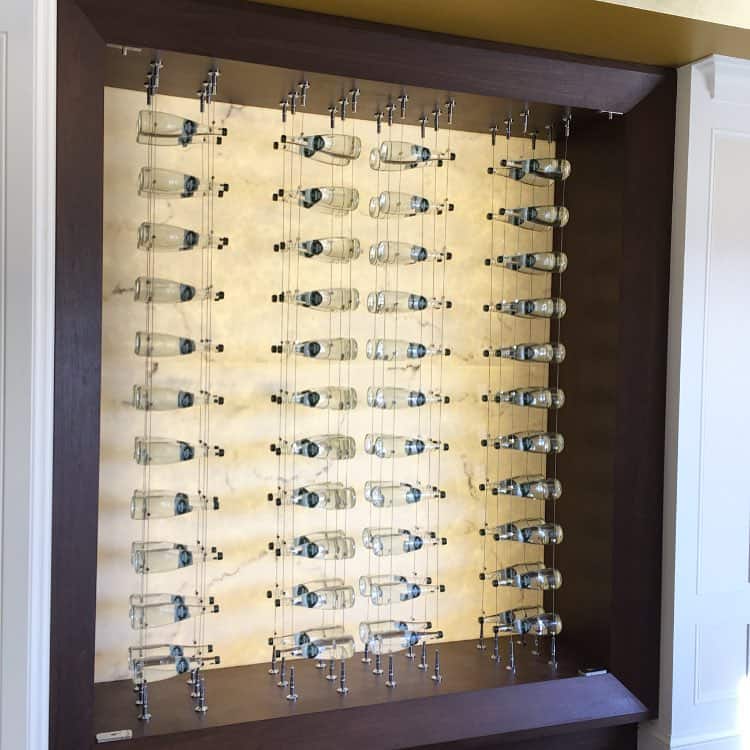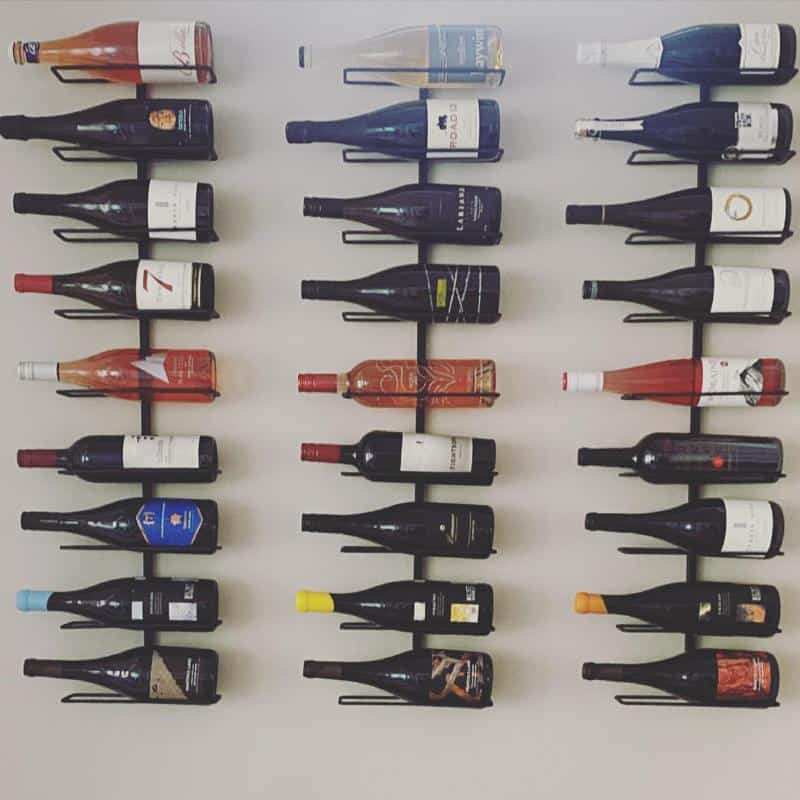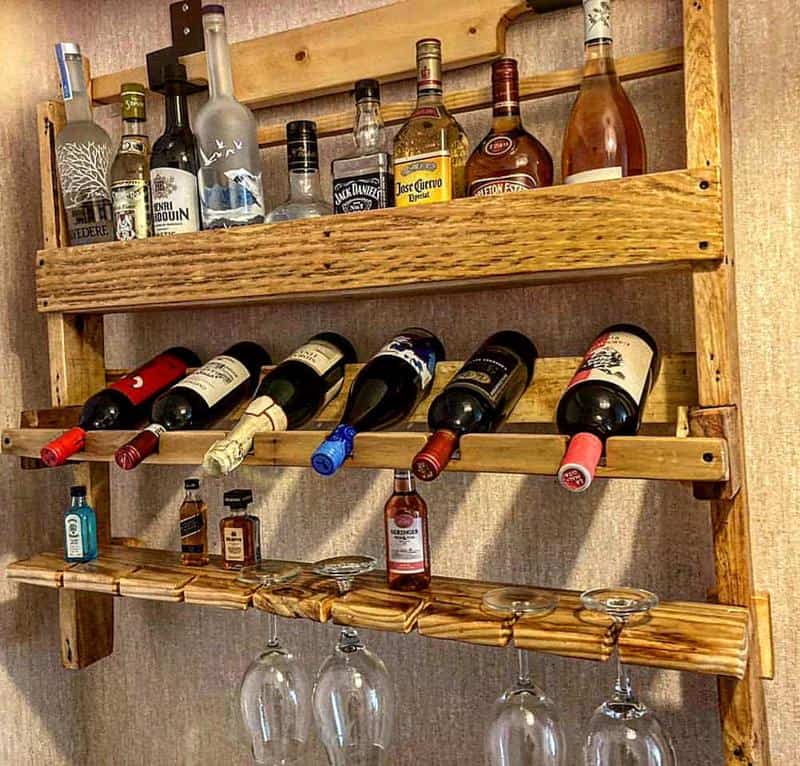 If you don't have a whole room in your building to dedicate to a wine cellar, you can make the most out of what you have from your walls. Wall units are simple hangable objects you put on your wall to support your wine bottles.
Several different types depending on the designer, but regardless of which, always keep the bottles horizontal. Keeping your wine bottles horizontal will prevent oxygen from entering the cork.
You can complete the design by placing the unit beside book structures, design pieces, or any area of the room you think it'll pop out best.
10. Hidden Treasures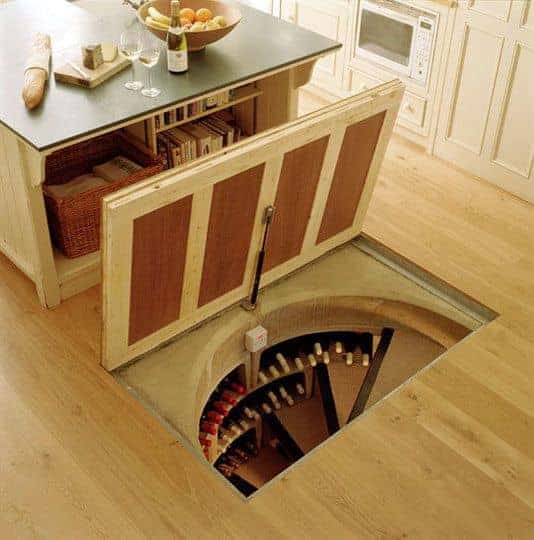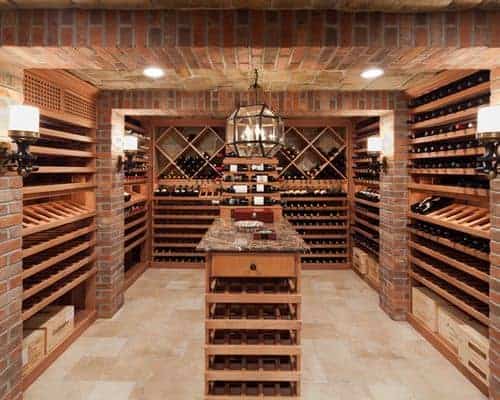 These wine cellars are like treasures to uncover brimming with gold. It is excellent for showing off to your friends and has impressive masonry. You can add any features you think will be interesting to this design, including wallpapers, home furniture, and so on.
11. Disguise Your Appliances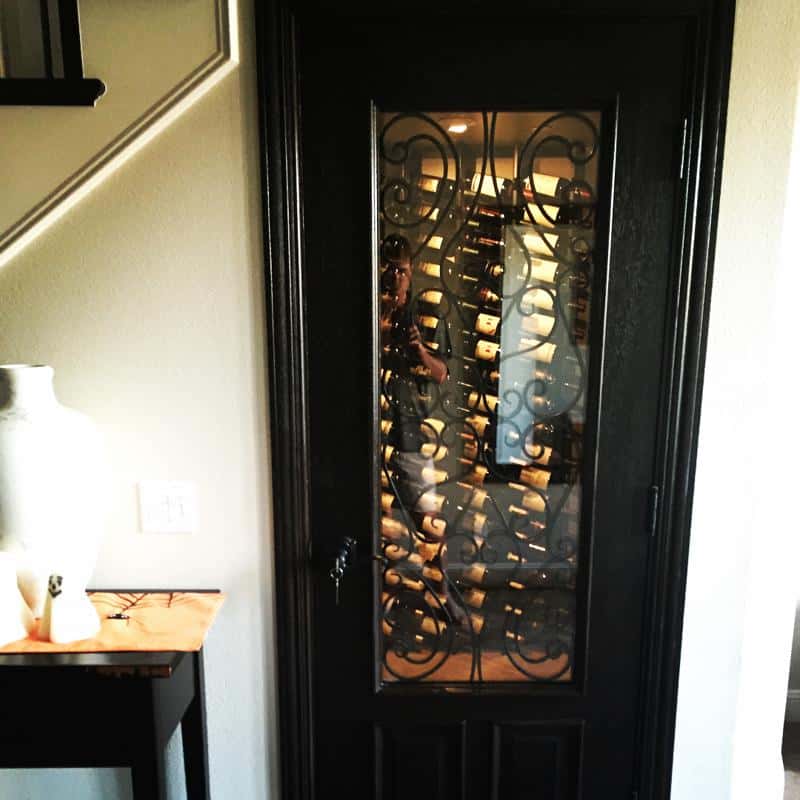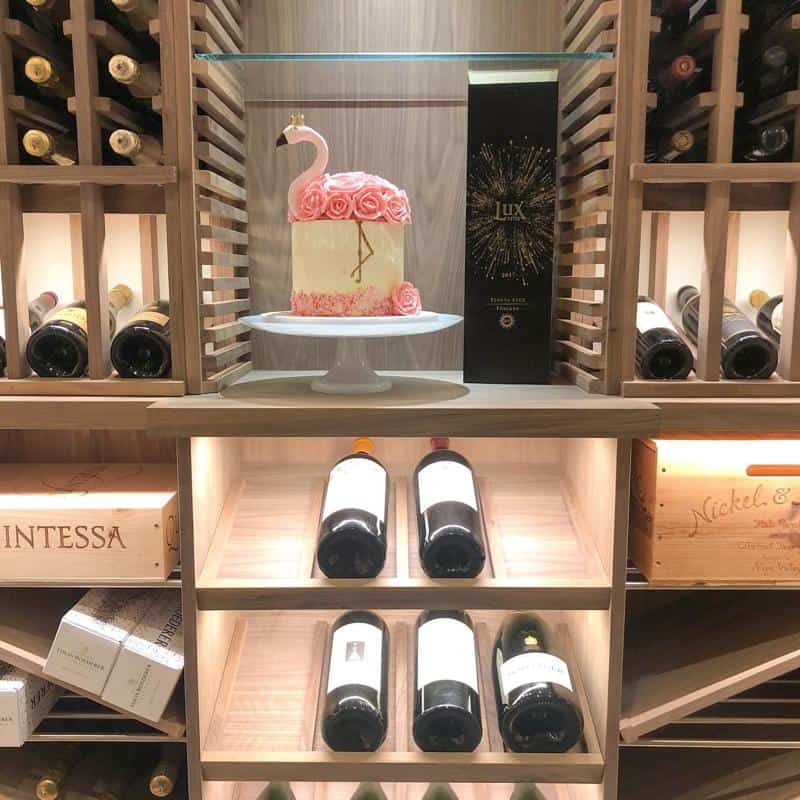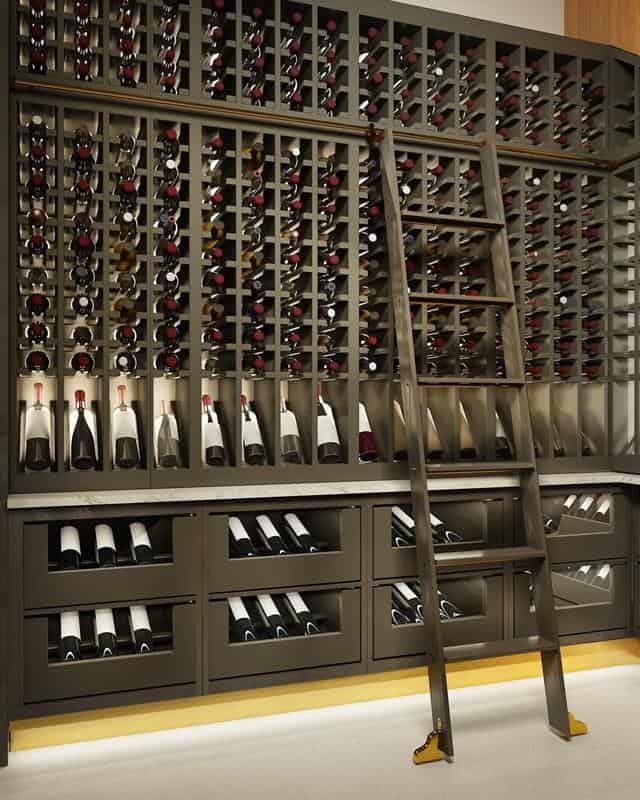 Wallpaper prints can do so much more than form the theme for the room. You can use colorful images like this red ikat and purple to give your wine cellar a romantic pop.
Putting this print all over your appliances can help you match them to the overall theme of the room and wine cellar. Cover up your cabinets, mini-fridge, and any other appliance you have with a wallpaper print to make the design pop.
12. Vertical Space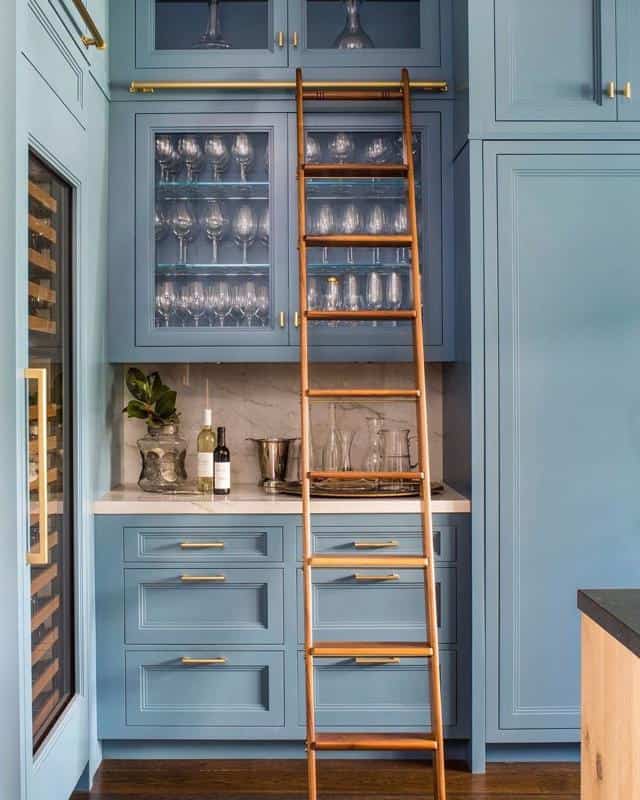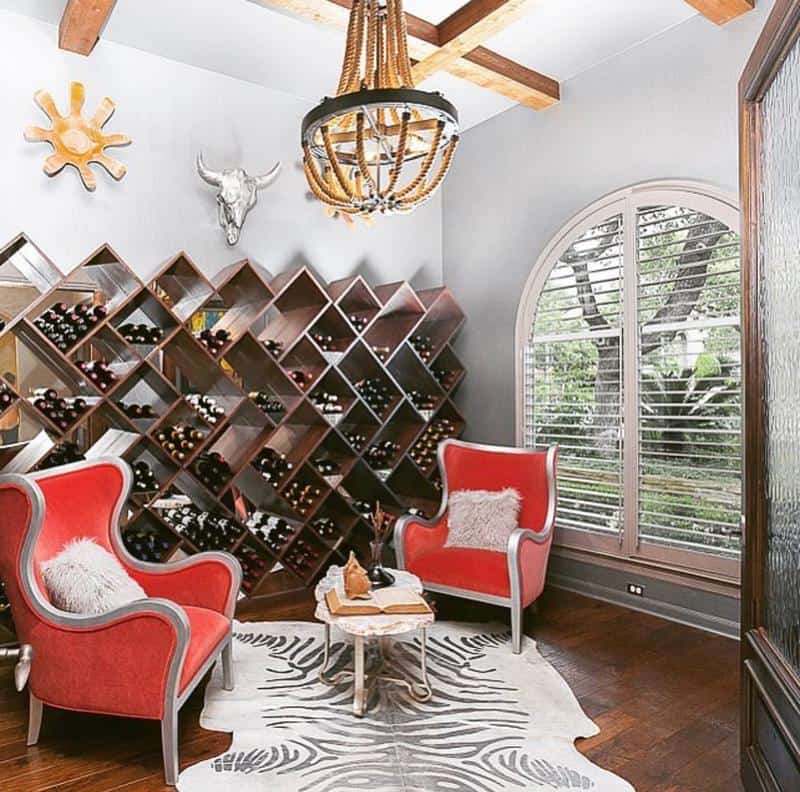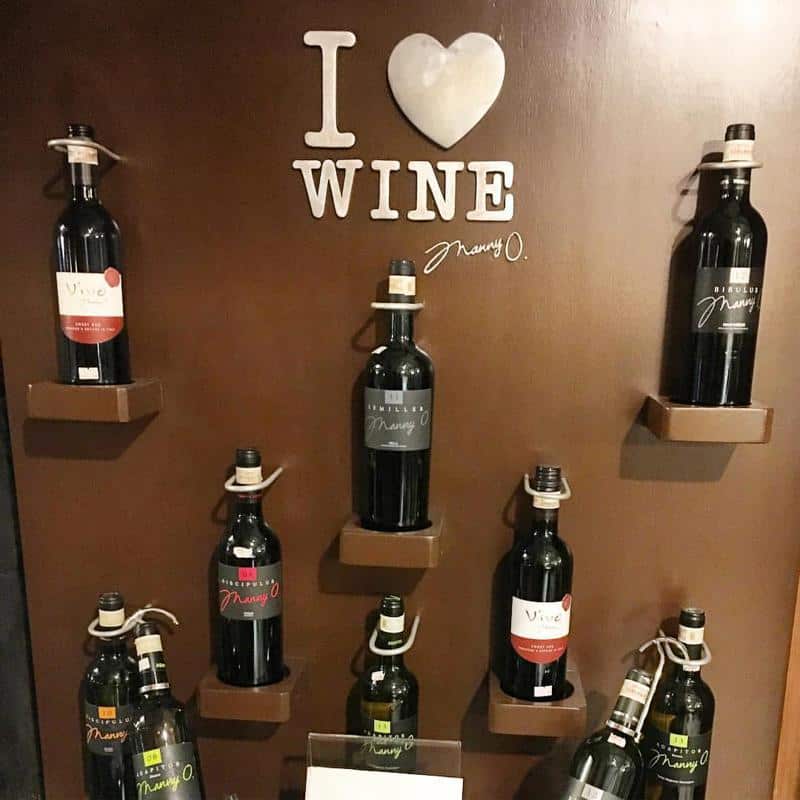 Many times, space is limited, and we have to make do with what we have. It is not uncommon that you'll have more vertical space than floor space. You can still make a wine cellar work in such limited instances.
Build your shelves up as wine cellar spaces and make the most of what you have available. Depending on how high the cellar is, you might need to consider adding a ladder to the setup for easy reach of the wines.
13. Surround the Lounge Area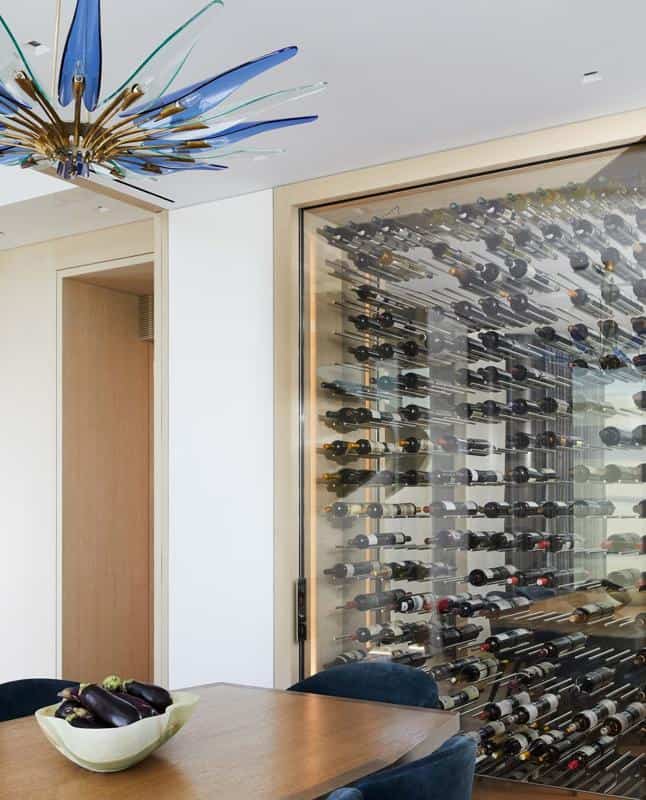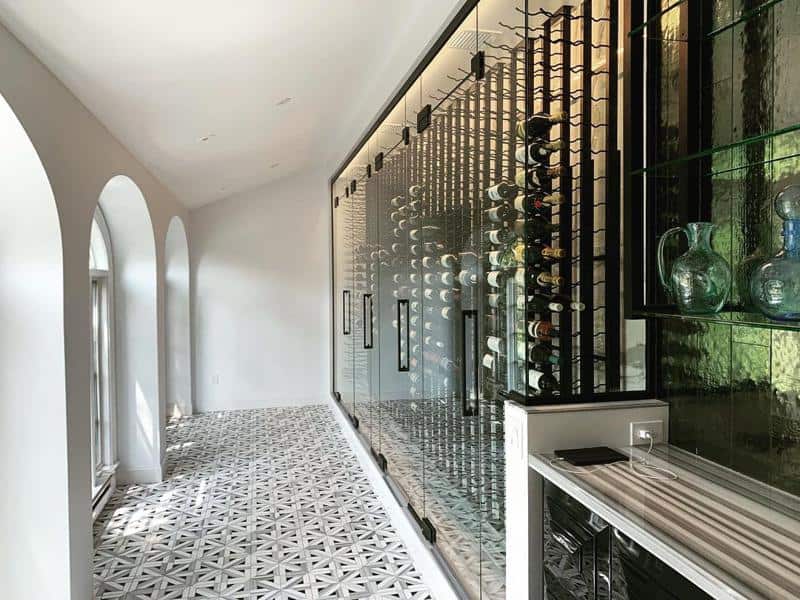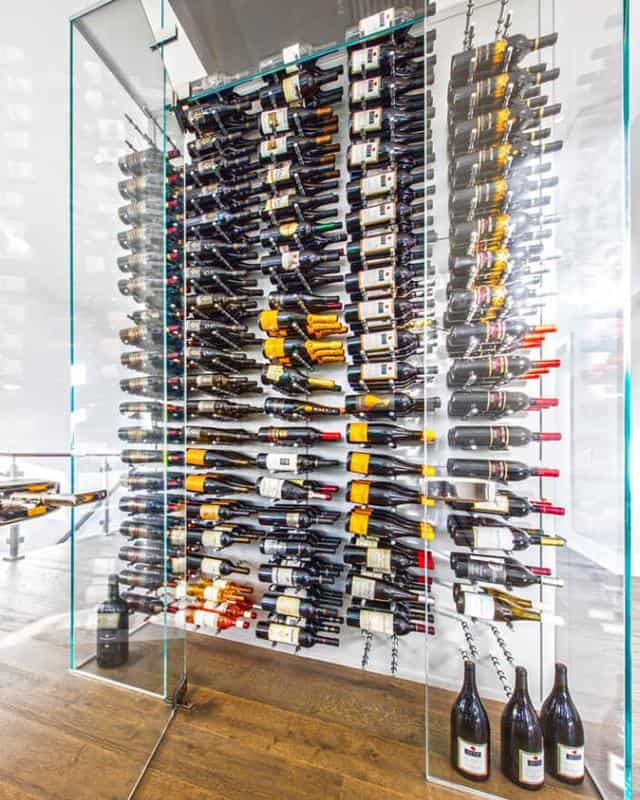 If you prefer a wine cellar you can use to host guests; a great design is keeping wine behind glass in a climate-controlled zone. You can use the extra space as a lounge area where you can attend to your guests and keep them comfy. This way, you are keeping your guests and wine comfortable while showing off your wine collection.
The cellar will surround the lounge, and careful lighting selection can make it look exquisite checking out the collection from the lounge. It is also an excellent design for clients that typically host people regularly or a large extended family.
14. Closet Sized Cellar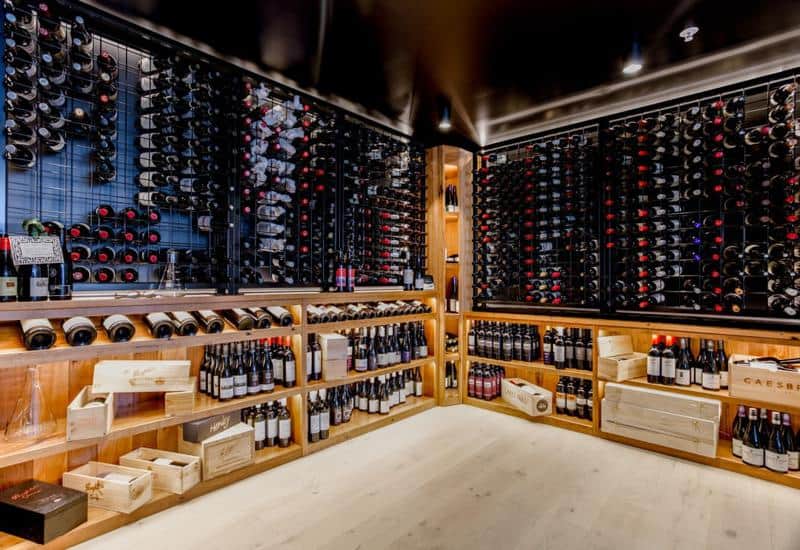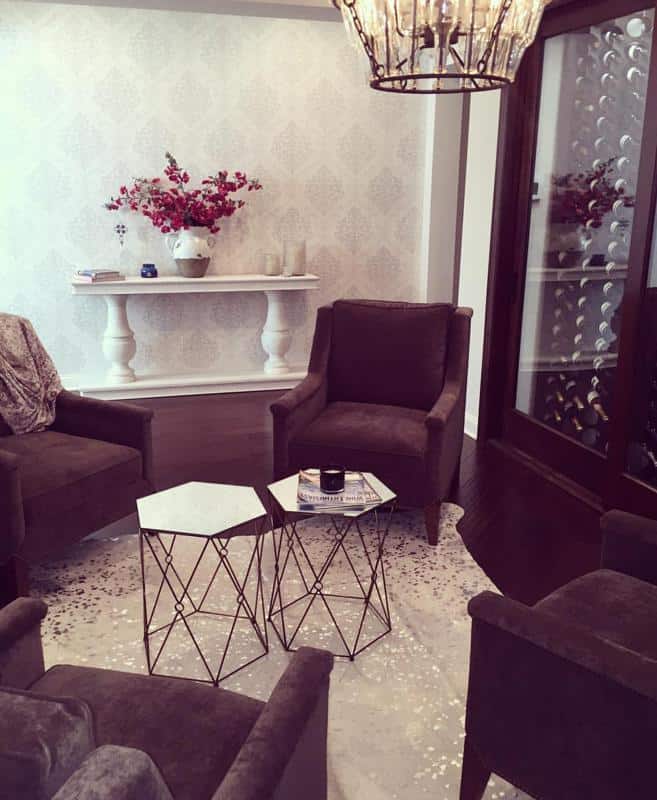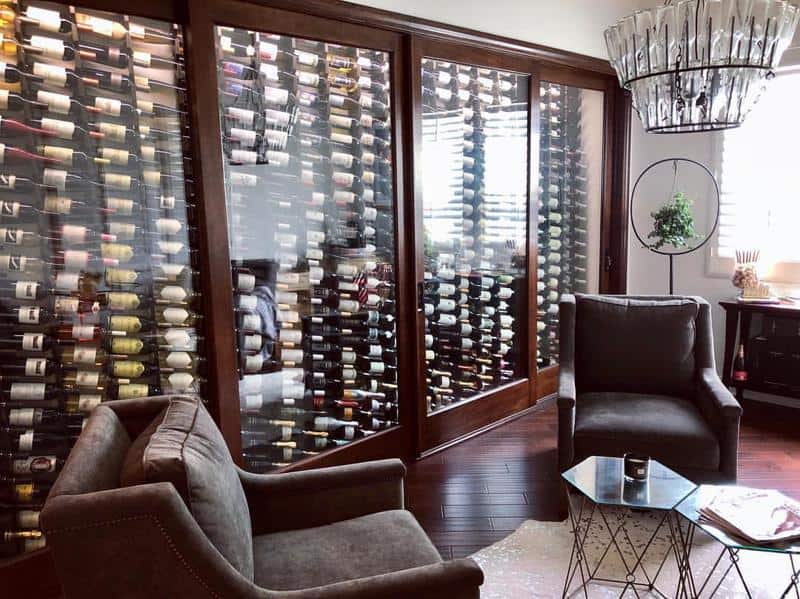 You can convert a living room to house your wine cellar if you don't have room to use for it. You can fit your wine cellar in the corner of your living room, and you'll be amazed at the number of bottles it'll be able to contain. Key things to consider are using the right glass for best wine storage and know what you're exposing.
Direct sunlight can accelerate the aging of your wine bottles, so if your living room has a plain view of sunlight, you should use low-voltage LED bulbs and UV-filtering glass.
15. Stone Wall Hybrid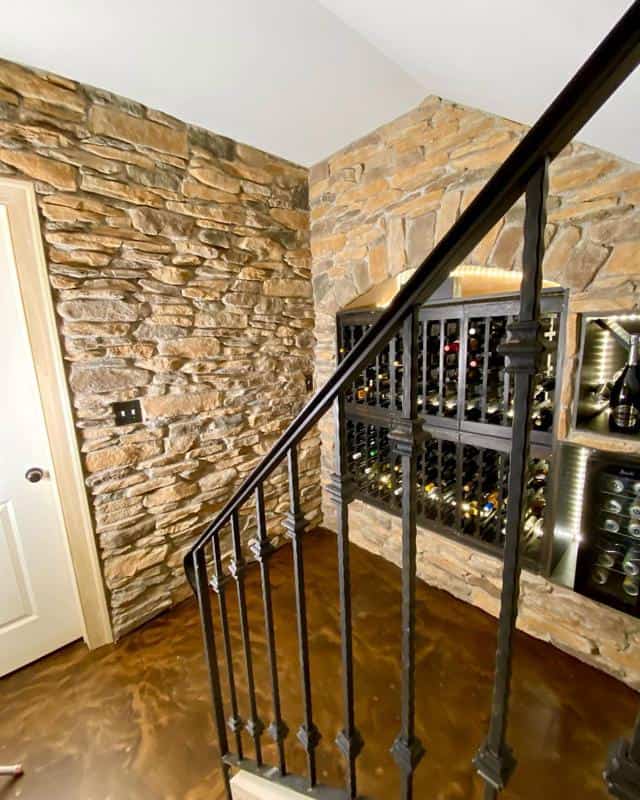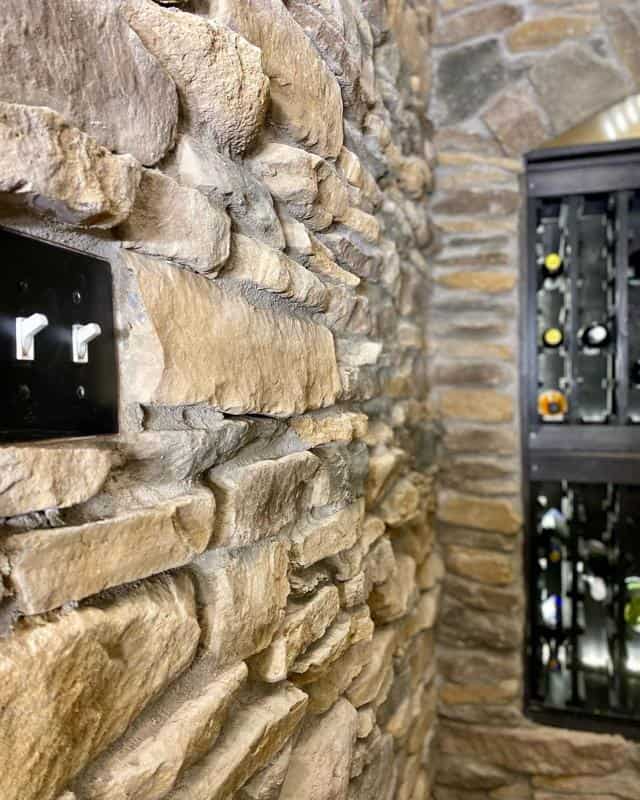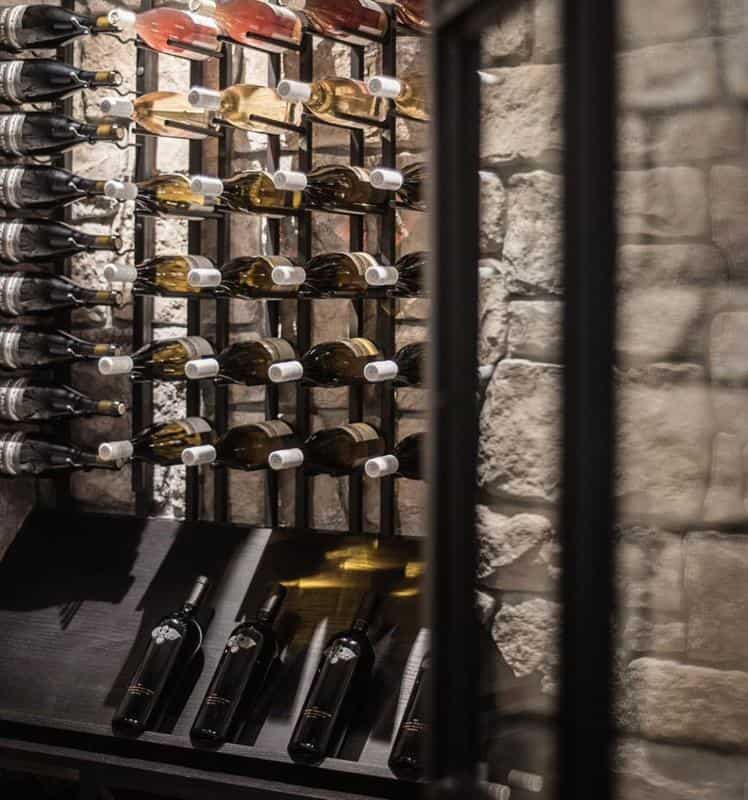 If you're the type that would love a home bar, then you can try out this combination. You will keep an exquisite wine cellar adjacent to the home bar, where you'll keep all your wine collection. Designing with stone walls will give it a different feel that reminisces a low-key, elegant, and traditional vibe.
Go wild with this design and change whatever parts of it you're not feeling. This also gives easy reach to all your wine bottles as they're all in a place.
16. Wine Bar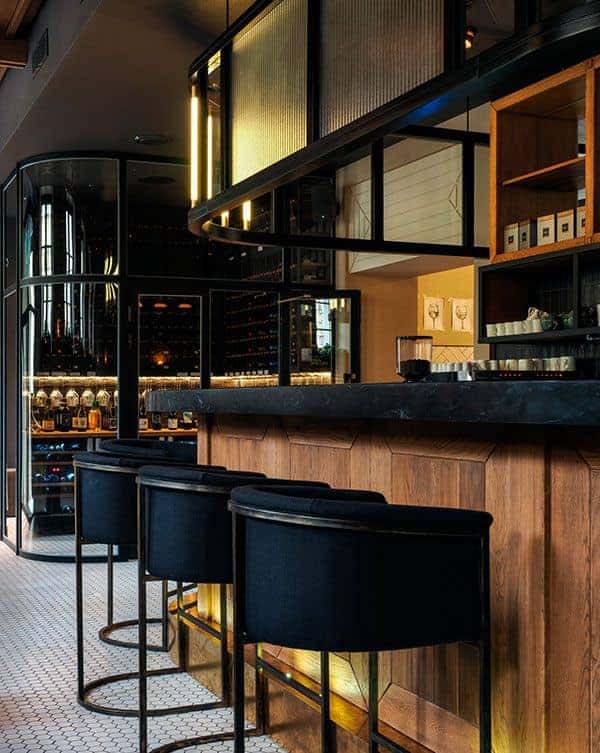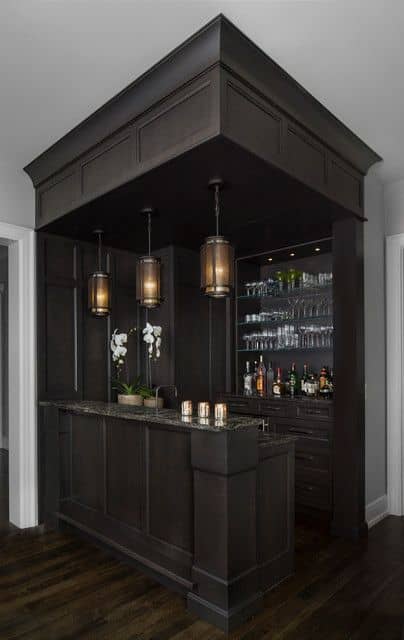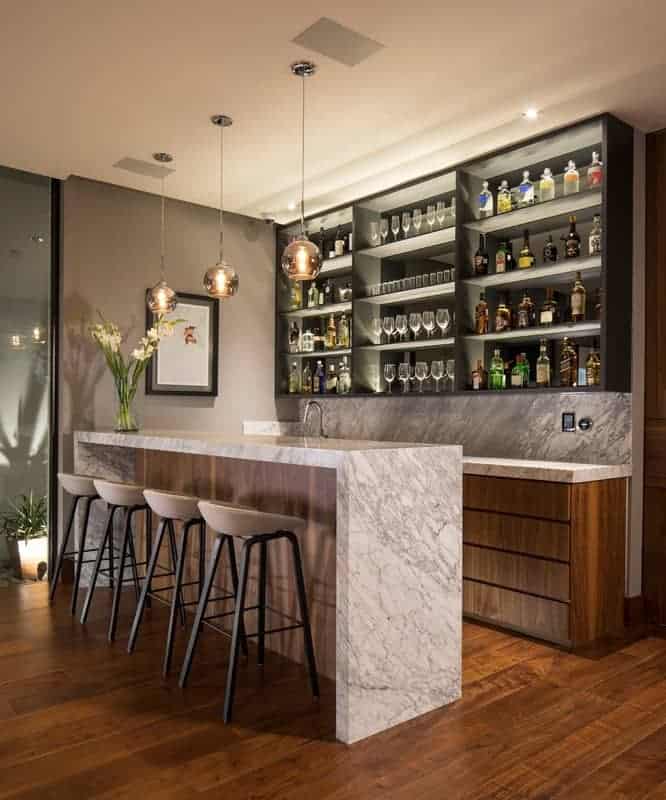 An easy-to-reach space in the basement for entertaining your guests. This incredible spot is excellent for talking after enjoying a meal with your guests.
17. Mix Up Patterns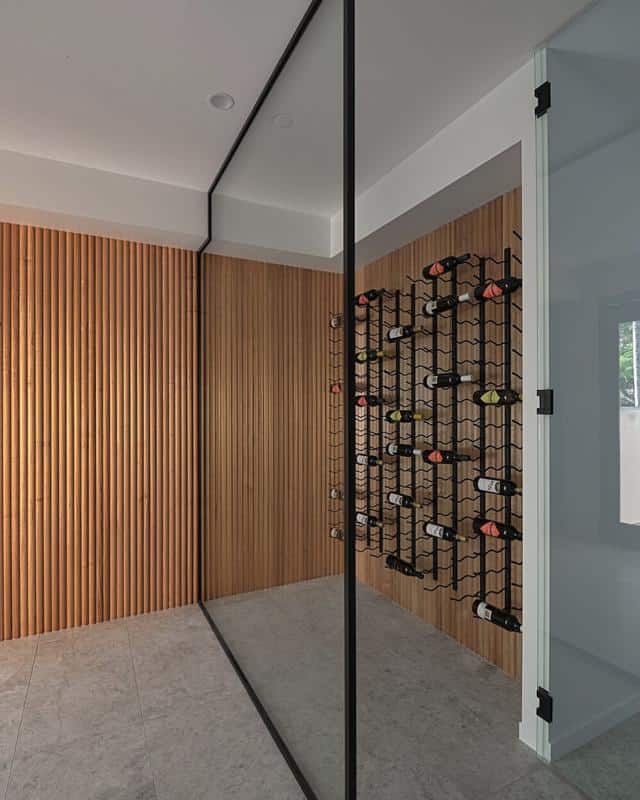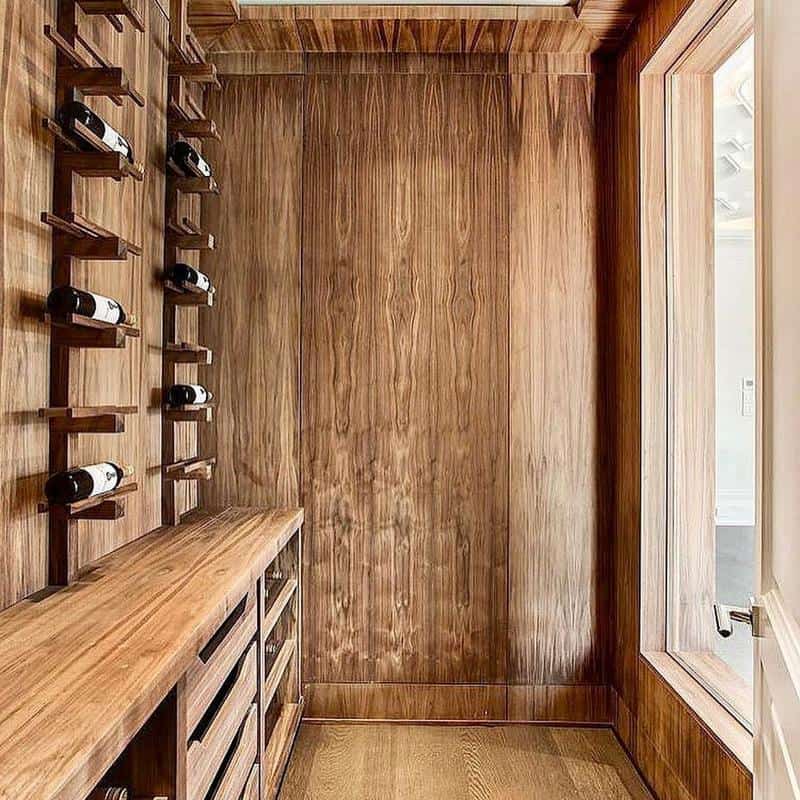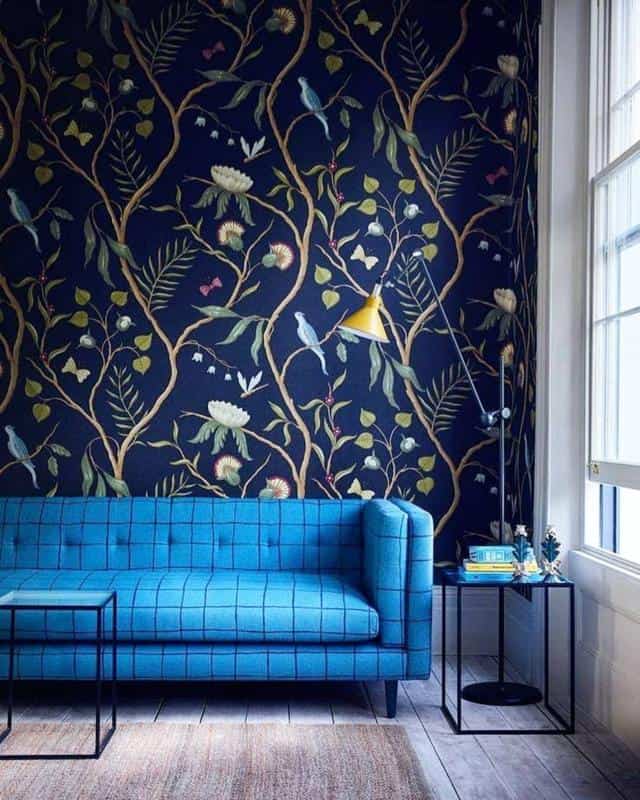 A combination of patterns done correctly can form the most exciting designs. Cheetah-print flooring and upholstery can set the scene for a lovely evening.
Painting the bricks on the building can give a gritty warehouse feel, and a striped fabric could provide a bit of a retro-inspired and traditional glam. The options are limitless with this design. Try out different combinations and remember to have fun with them.
18. Dress Up Appliances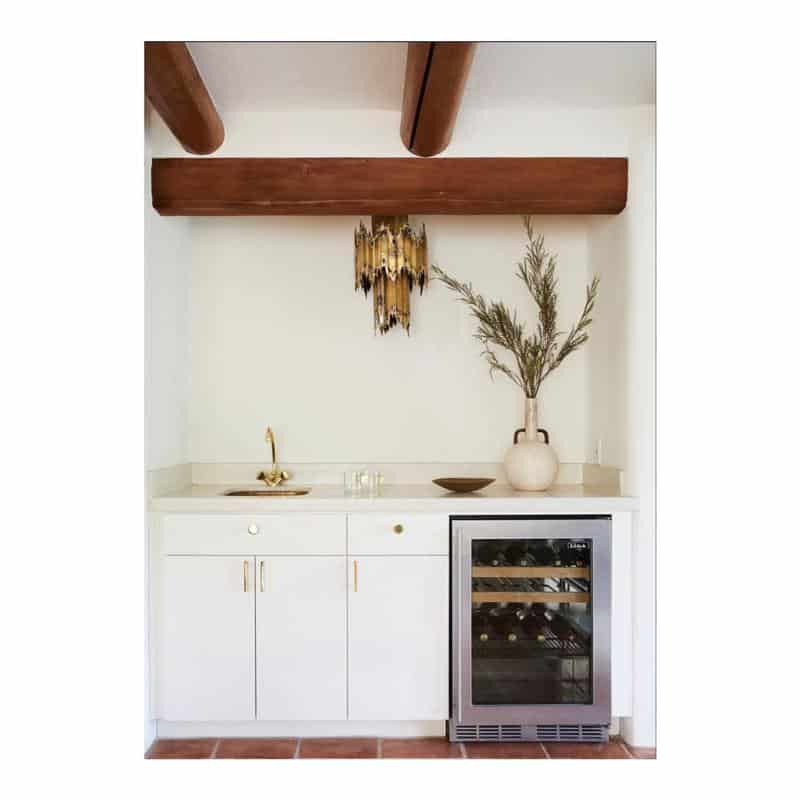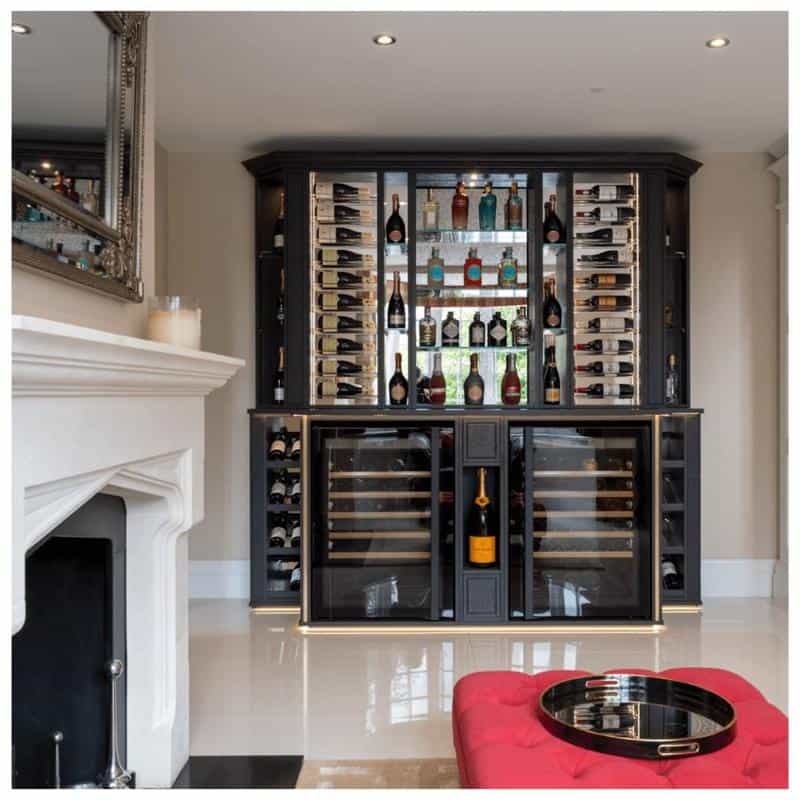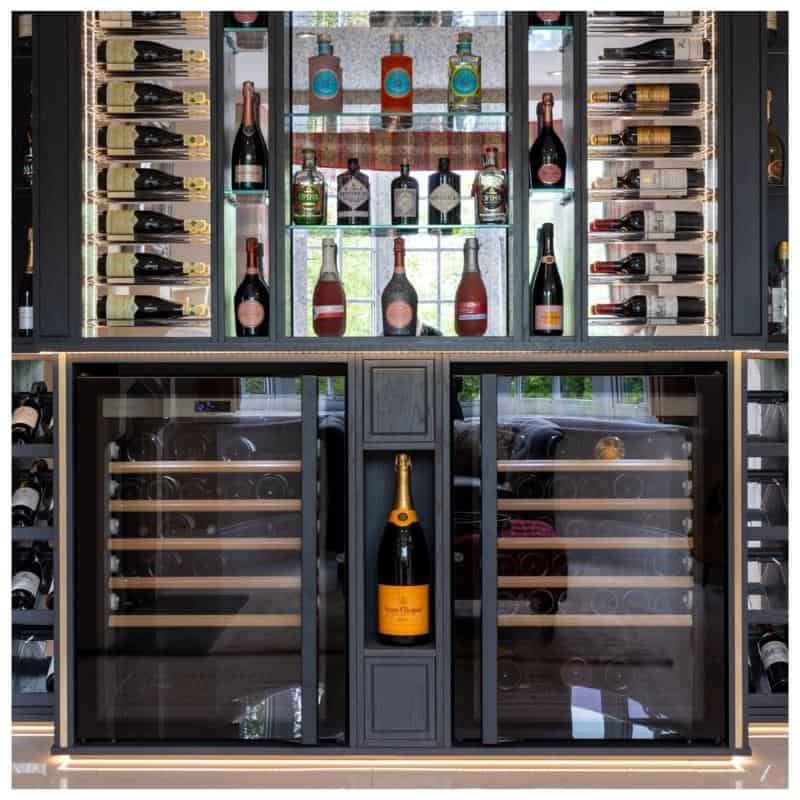 Who knew tiles reminiscent of Mediterranean and California-inspired interiors could make a wine cellar look this good? A combination of lived-in terra cotta floors and exposed beams tiles set will do that just for you and evoke an exquisite beauty that you've never seen before.
The gold hardware and brutalist sconce with a bit of homemade pottery will compliment each other easily. This design style will focus away from the appliances around and instead focus on the wine cellar.
19. Paint All Wine Red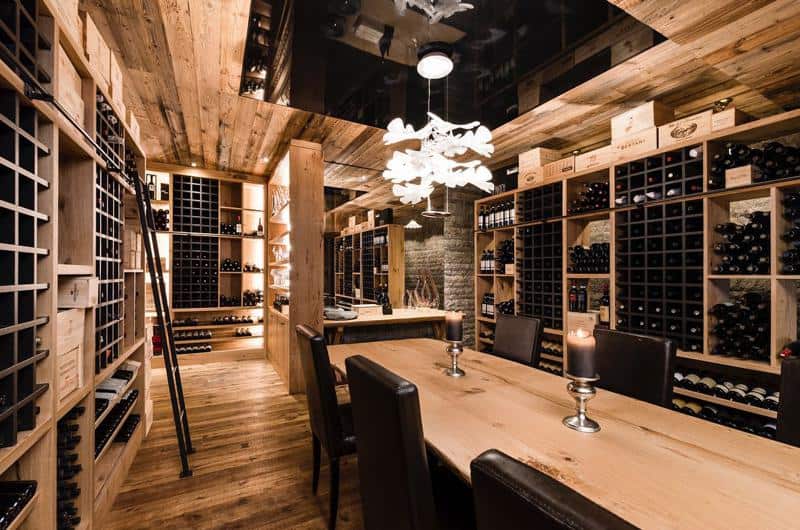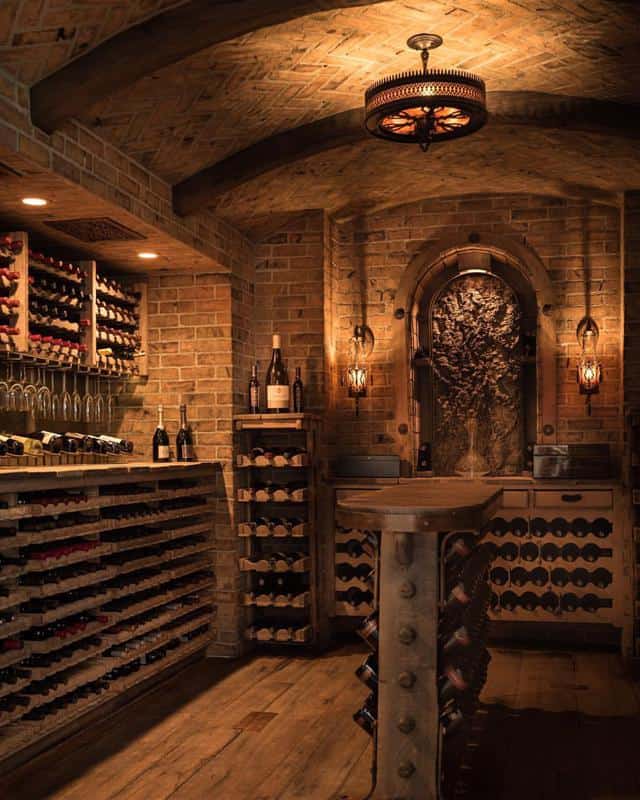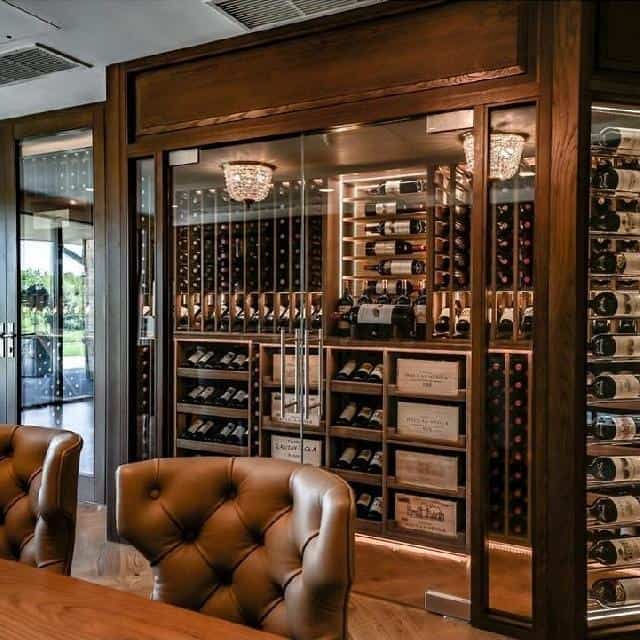 You can use a red wine-inspired hue to change the look of your entire kitchen, wine cellar, and cabinets. This color livens the mood and gets taste buds ready for wine tasting.
You can use it for the adjacent butler's entertaining space or pantry to give a unique feel and vibe for wine drinking. Adding a few stuff-like mirrored tiles or home pottery could also take it up a notch and give you a far more exciting look.
20. Contemporary Refuge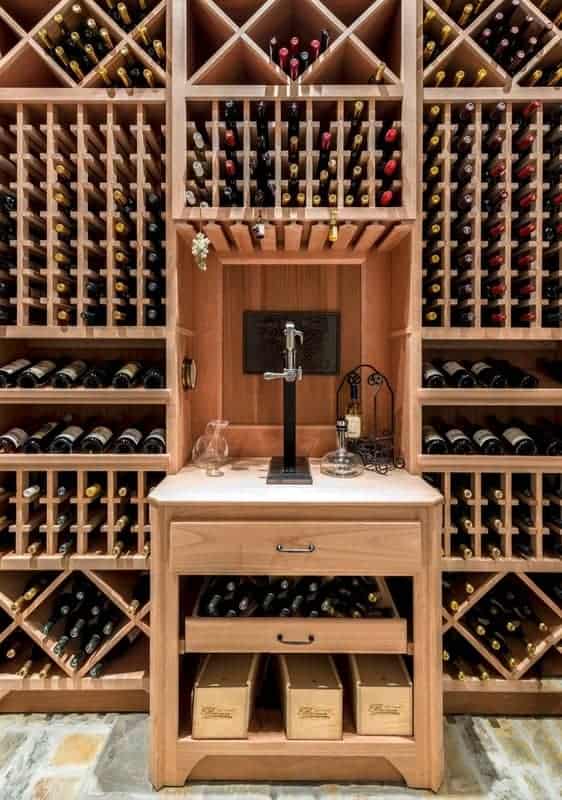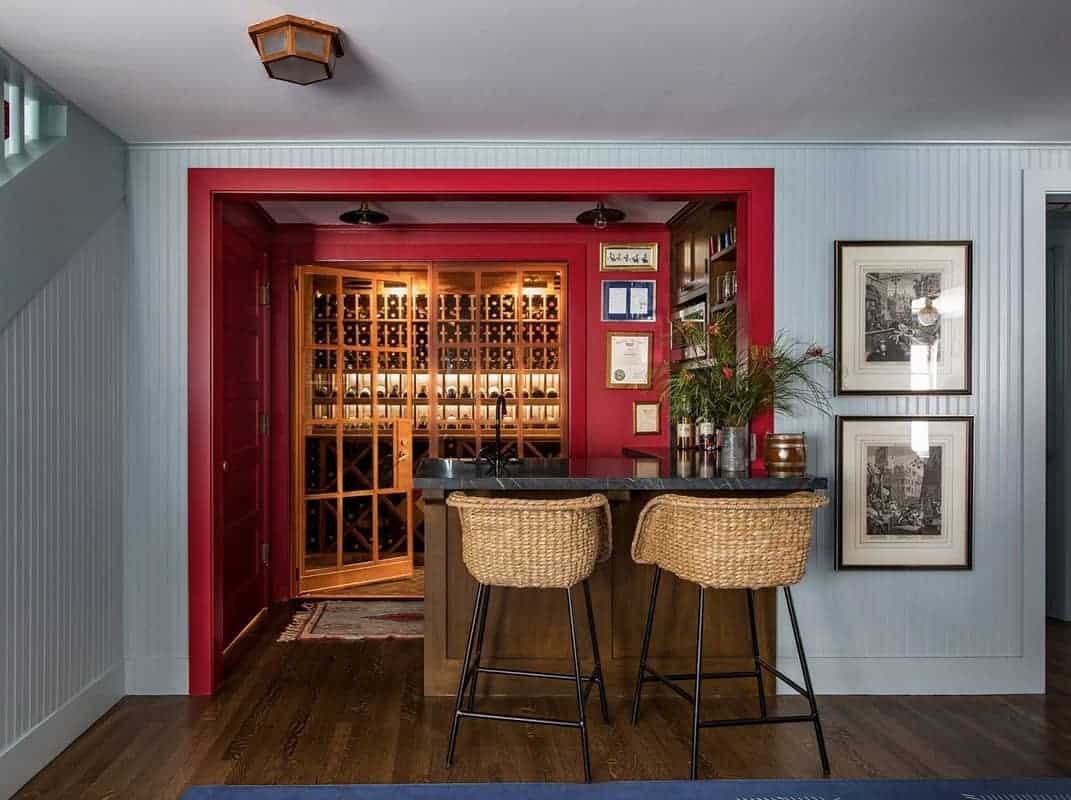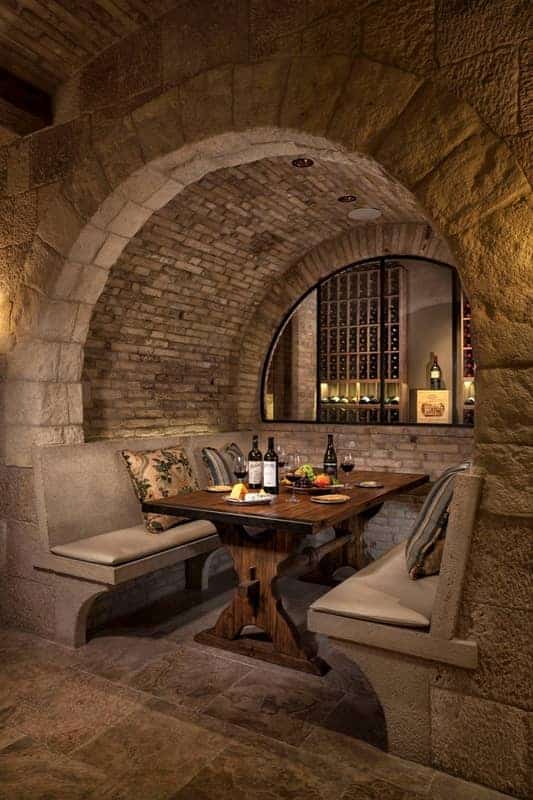 Everyone needs a spot where there can just hide out and sip their favorite wine. An excellent wine cellar with a contemporary design can be that for you. If you're feeling like company, it's also a great place to host friends and have laughs over a glass of wine.
Tips For Building a Wine Cellar
If you're choosing any of the designs above for your wine cellar, here are some tips that can help you in bringing it to life.
Decide your use for the cellar: You need to know why you need a wine cellar before deciding on a design for use. If you're using it for just storage, it should have a different aesthetic from a wine cellar only for displaying your wine collection.
Use additional Insulation for Concrete Walls: If you have concrete walls in your wine cellar, you need to prepare for extra insulation because they are terrible insulators. They do not keep moisture out of the wine cellar, and you would need to put a layer of poly coating before covering it with rigid foam insulation. This creates a moisture barrier and gives the necessary insulation.
Maintaining the Optimal Storage Conditions: The best conditions for keeping wine are 55 – 70OF and relative humidity of 60 – 70 %. If your space doesn't have these conditions naturally, it is a necessity that you create a controlled environment for your wine. Wine coolers can help with keeping these conditions, and you can incorporate them into your design.
Keep Wines Away from Intense Light: Light affects the quality of your wines, and they are susceptible to bright lights. Continued exposure to intense or bright lights can make the wine lose its taste over time. If you're planning to keep the wine bottle for over a year, it's best to keep them in the dark areas where they can retain their taste.
Keep the Corks Moist: If you allow the cork of your bottles to dry out, they'll shrink and eventually enable oxygen to enter. Even though oxygen is good for letting a bottle of wine breathe and develop its flavors over time, you should consume the wine not too long after exposure. Oxygen isn't suitable for wine bottles you aren't ready to drink in a few days.
Ensuring quality Construction: There are three main components to guaranteeing an excellent wine construction, and they include an excellent airtight seal, insulation, and moisture or vapor barrier. Measure your values and make sure they reach the requirements for building a wine cellar.
All bottles don't come in the same size: If you're a beginner at wines, you might not know that there are different sizes of wine bottles. It would help if you design your wine cellar to accommodate the bigger wine bottles, and you don't have to start from scratch when you purchase them.
Conclusion
Building and designing a wine cellar is no small feat, but it is all about what you find appealing. It takes time and several pieces to bring a wine cellar to life, and sometimes it is constantly changing.
Don't be afraid to try out any of the designs above or a combination of them until you're satisfied with what you see.
Also Read: Does Wine Get Better with Age?