Hot summers and cold winters shortly describe the climate of Nebraska, which makes it challenging for winemakers and viticulturists. Although grapevines were brought to Nebraska in the 1800s from neighboring states, Minnesota and Iowa, it has not been easy to grow grapes and make wine under difficult weather conditions.
Now, coming across great wine is very easy after years of experience with grape growers and winemakers. Wineries in Nebraska have more to offer than great wines such as appetizing platters, crafted beers, beautiful landscapes, and special events.
Highlight: According to the law in Nebraska, 75% of everything that is produced in the land has to come from Nebraska, which leads to unique wines and great support for local producers.
Best Wineries in Nebraska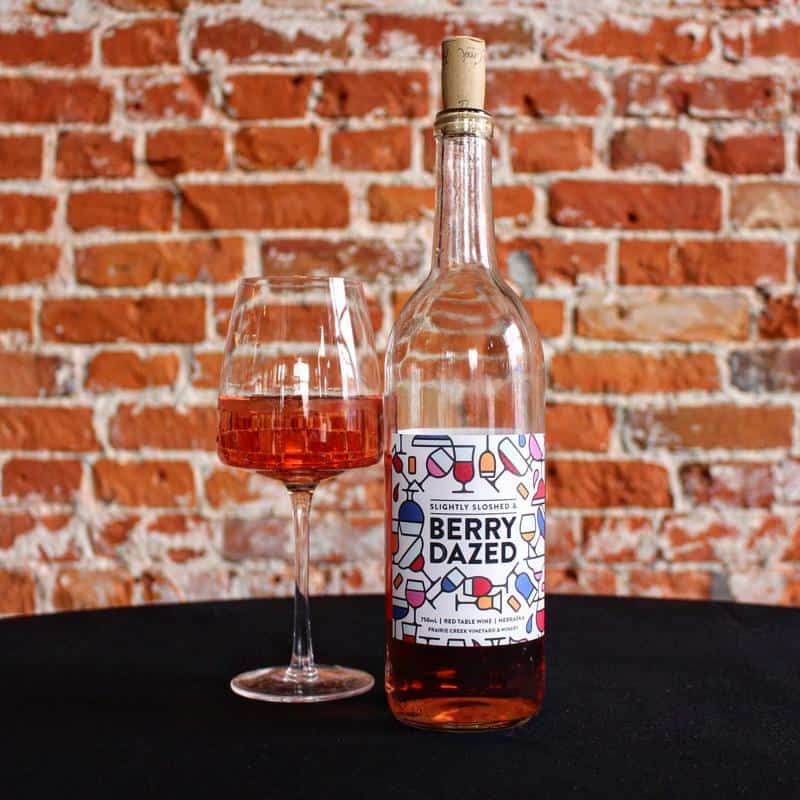 Address: 1600 16TH Street Central City, NE, 68826
In a 15-acre vineyard in Central Nebraska, lovely couple Nicholas and Kristen planted their first grapevines in 2003. Seyval, Lacrosse, Brianna, Edelweiss, and LaCrescent are white grapes, while Foch, Marquette, Frontenac, Fredonia, and St. Vincent are red grape varieties of the winery.
Nicholas makes the wine with a dedicated team. With their help, the winery grew rapidly over the years.
The major amount of grapes is grown in the winery's yard, which gives them a chance to control the vines and respond to the owners' needs and desired style. This privilege results in giving a distinctive character to the wines.
The winery is also famous for its large menu with delicious food and appetizers. Red Stiletto is their high-ranking semi-sweet red wine among their many other awarded wines.
Tip: Check out their website to follow the winery's special events and to join the wine club.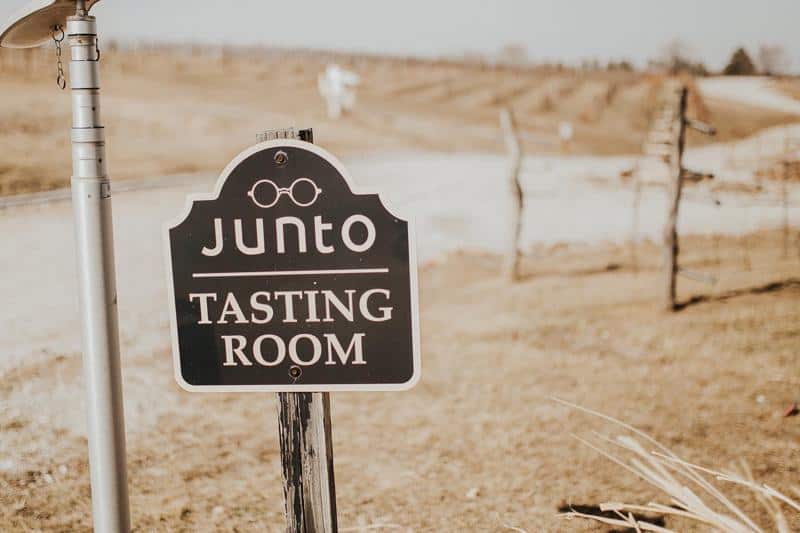 Address: 1356 182nd, Seward, NE 68434
This boutique family-owned winery is established by two brothers, John and Ben Siebery in the Garland Hills, between Seward and Lincoln. It offers unique wines to its visitors.
The name Junto is defined as a group of persons joined together for a common purpose which makes a perfect name for a winery where cooperation is the key, reflecting the owners' philosophy.
French-American hybrid vines were planted in 2011 in the rocky soils that are resistant to Nebraska's climate. The first vintage was released in 2014.
Junto is the first winery that produced unfiltered wine, natural wines, and amber (orange) wine. Chambourcin is one of the best wines they make which is a sweet red. Depending on the season, there are special activities such as preharvest, and bottling festivals in a great atmosphere. They also make the famous Spanish wine drink, sangria, on the house.
In Junto winery, the atmosphere is fabulous among the vines with an inspiring landscape. It is an ideal location for private events too. Possible to find live music during the year.
Not only tasting good quality wines, but the property also organizes 5k hiking trails 7 days a week on a path with oak, cedar, and pine forests. Even bikes and dogs are allowed to bring. Up-to-date information about their events is found on their website.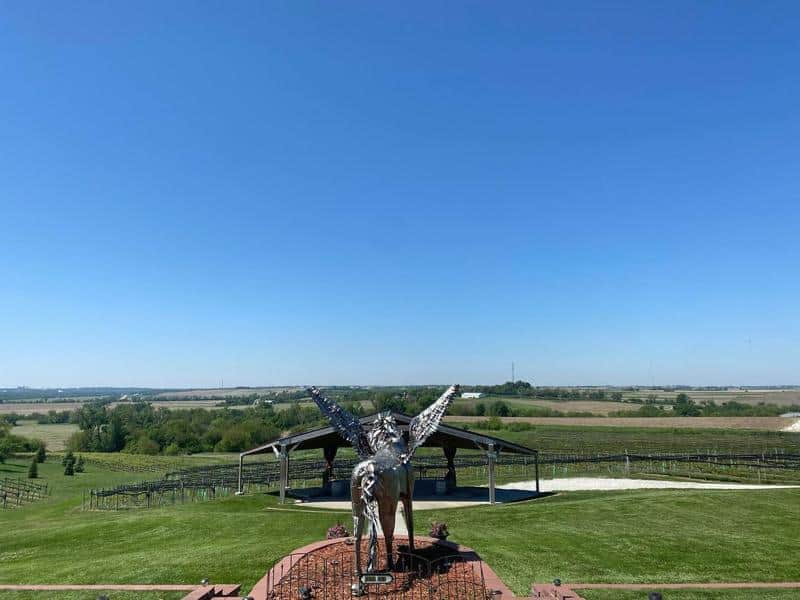 Address: 17111 S. 138th Street, Springfield, NE 68059
A lovely craft winery that is family owned. Jim and Sharon as husband and wife created Soaring Wings in 2001. It is located on a high hill in Springfield NE. The name of the winery comes from Jim's former job in the field of aviation. The vines were cultivated from 2001-to 2002. The first grapes were collected in 2003. Now they have 13 varietals of grapes.
Young and talented winemaker Nicole Eagin, who has different vintage experiences in New Zealand, Germany, California, and Australia, runs the winemaking process smoothly. The goal of the winery is to make the best wines that the grapes give. Chambourcin, Frontenac, and Syrah are three famous varietals the winery produces.
A fortified wine, 7 years oak aged called Cap'N Jim's Airport One is released by the winery. It is highly recommended to take a glass against the beautiful vineyard view.
The team loves beer as much as they love wine, so they decided to build a brewery in 2011. There is a wide range of selections for beer lovers. Therefore, in addition to high-quality wines, the winery provides an opportunity for special events such as live concerts on the weekends in company with wine, beer, and snacks.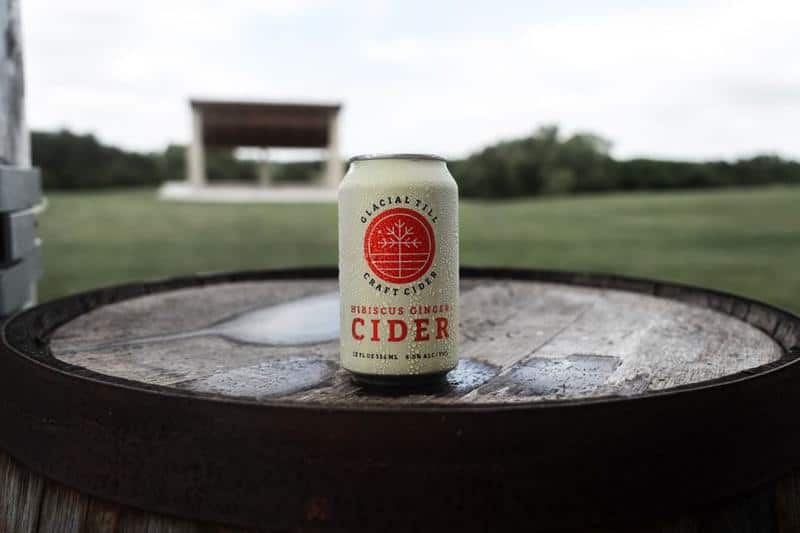 Winery address: 344 S. 2nd Rd, Palmyra, NE 68418
Tasting room: 1419 Silver St, Ashland, NE 68003
Glacial Till winery and vineyards were established by Mike Murman in the southeast of Lincoln in 2003. His hobby turned into his business in years. The winery took its name after the soil's geological structure, as "till" means the moving ice of a glacier. The soil is fertile and rocky which gives a beautiful structure to the wines.
The winery adopts the fact that good wine is made only from good grapes. Therefore, his sons are also a big help to Mike and they take good care of the vineyard. Very aromatic, great vintage wines are produced by the family and the team. The winery also produces a wide range of cider.
Frontenac, Chambourcin, St. Vincent, Marquette, Cabernet Sauvignon, Vignole, Seyval Blanc, Lacrosse, Traminette and Edelweiss are the grape varieties they grow. For enjoying their great wines and ciders paired with great dishes, the winery's tasting room and restaurant are in downtown.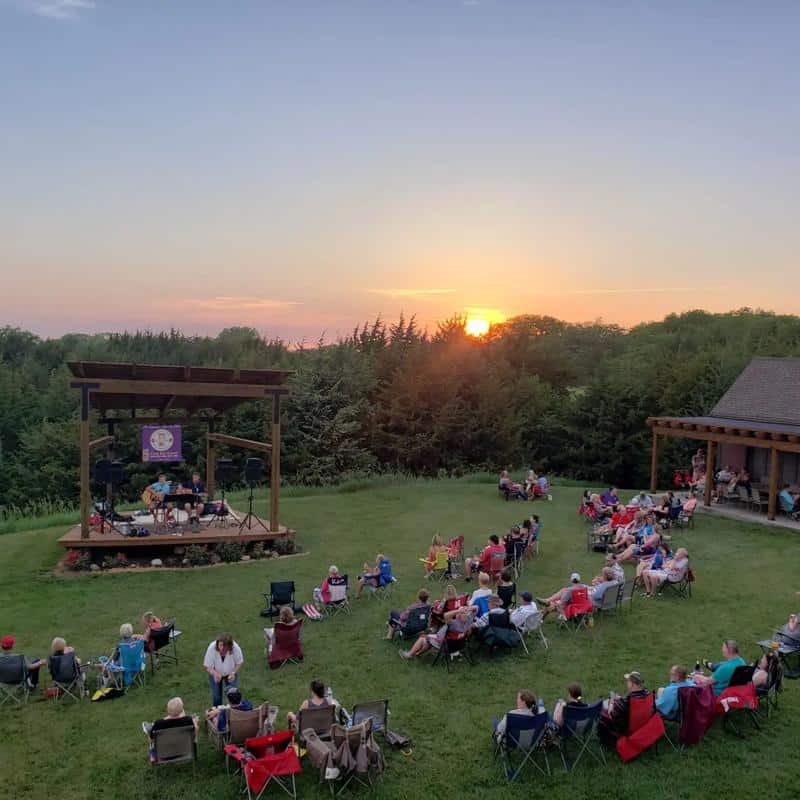 Address: 1402 Dennis Dean Rd. Ashland, NE 68003
After visiting many wineries around and tasting plenty of wines, Richard and Amy decided to open their own estate. So they took one step forward from homemade wine to delicately crafted wines. Cellar 426 winery is on the hills of Nebraska between Lincoln and Omaha with its unique view.
Amy takes care of the 3 acres-vineyard, from pruning to the harvest. Petite Pearl and Frontenac grapes are supplied from neighbor farmers in southern Nebraska. During the weekends she welcomes the visitors in the tasting room while Richard rather runs the winery operations in the cellar.
The winery staff makes award-winning wines. Not only the wines but also the food menu is so much appreciated by the guests. Great place to enjoy food and wine marriage. Moreover, Amy likes to explain the wines' history with great passion. You will also, most likely, have the chance to meet the winery's dogs, Apollo and Rocky. You can even order a glass of Apollo's blend or Rocky's red.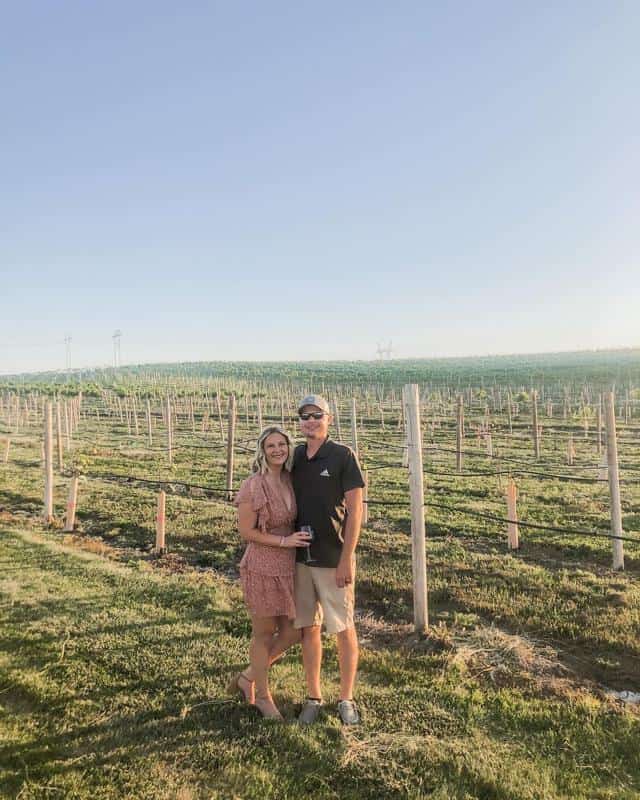 Address: 5700 East State Farm Rd. North Platte NE 69101
Feather River Winery and Vineyard is located in the hills of the Southern Platte Valley. It is owned by Jeff and Connie Brittan, and Kurt and Jeanne Pieper. The owners' goal is to reflect the soil's rich mineral character in the wines. Accordingly, the wines give distinctive flavors and aromas representing their terroir.
The first vines were planted in 2001. While the winery was built in 2006. Primary bottles were released in 2007. The grapevine variety is rich with regional grapes such as Frontenac, Seyval, Reisling, LaCrosse, St. Pepin, Edelweiss, Marechal Foch, St. Croix, and Marquette that are grown in 37 acres of vineyards.
With years of experience, the Feather River Winery achieved to make many award-winning wines. The state is a perfect fit also for weddings, special dinners, and receptions with a fascinating scenic.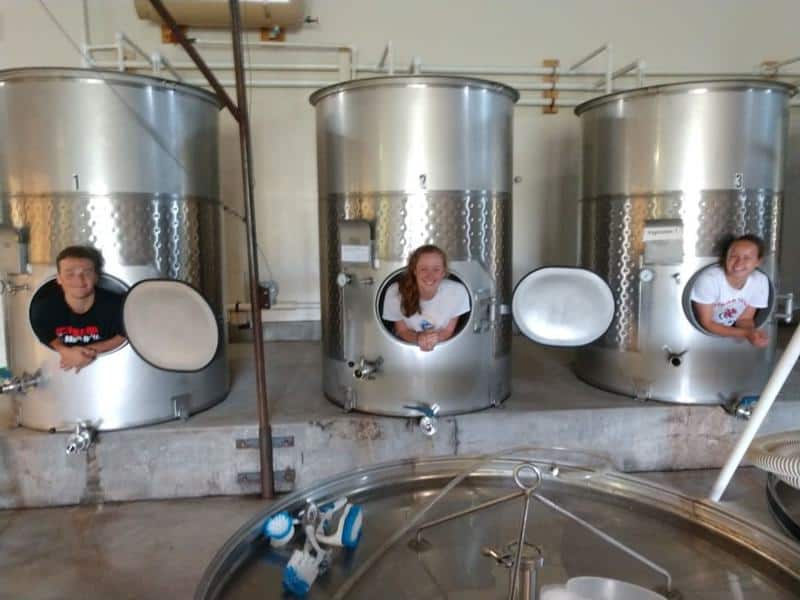 Address: 200 W 15th St, Superior, NE 68978
Kelly and Nate Meyer are the owners of Superior Estate Winery, located in the Republican River Valley on the North Edge of Superior area. Traminette, Vignoles, Cayuga White, St. Vincent, Frontenac, and Catawba are the varietals of the estate.
Planting firstly began with 5 acres in 2001 in 80 acres of land. The first wines were released in 2006. Thanks to the architectural background of the owners, the winery is built with aesthetic touches such as cathedral ceilings, hand-pieced art frames on the walls, and original potteries.
The vineyard view is seen from the tasting room. It allows you to feel like you are among the vines. Vignoles wine is well-known semi-dry white of the winery. Cheese and meat trays are also served to enjoy even more with your glass. Estates' doors are also open to private events with +200 guests capacity.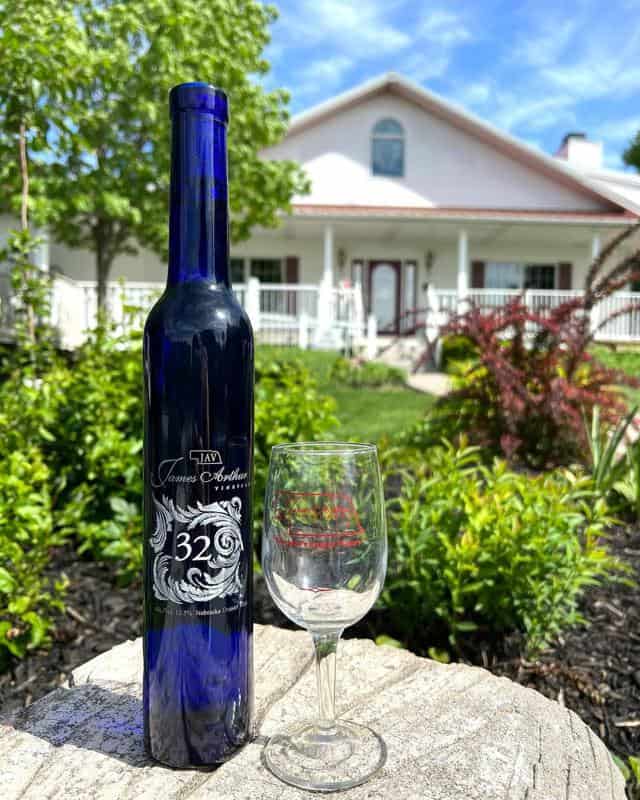 Address: 2001 West Raymond Rd., Raymond NE
James Arthur vineyard is the second winery in the state. It was established in 1997. James Arthur Jeffers was the pioneer in the region and encouraged many other estates to start growing grapes in Nebraska. It is one of the largest wineries with a beautiful tasting room full of wines and ciders, a gift shop, and a warm atmosphere in the house.
The wines are made with estate-grown grapes. There is a wide range of wine selections from dry red, white, semi-sweet, cider, and port style. For sweet wine lovers, Edelweiss wine is a great alternative with flavors of green apple which is also the most grown grape in the state.
In case of curiosity about where these wines are produced, guests have access to the production site, barrel rooms, and cellar to observe a winery on the factory floor. It is a worth-seeing location in Nebraska.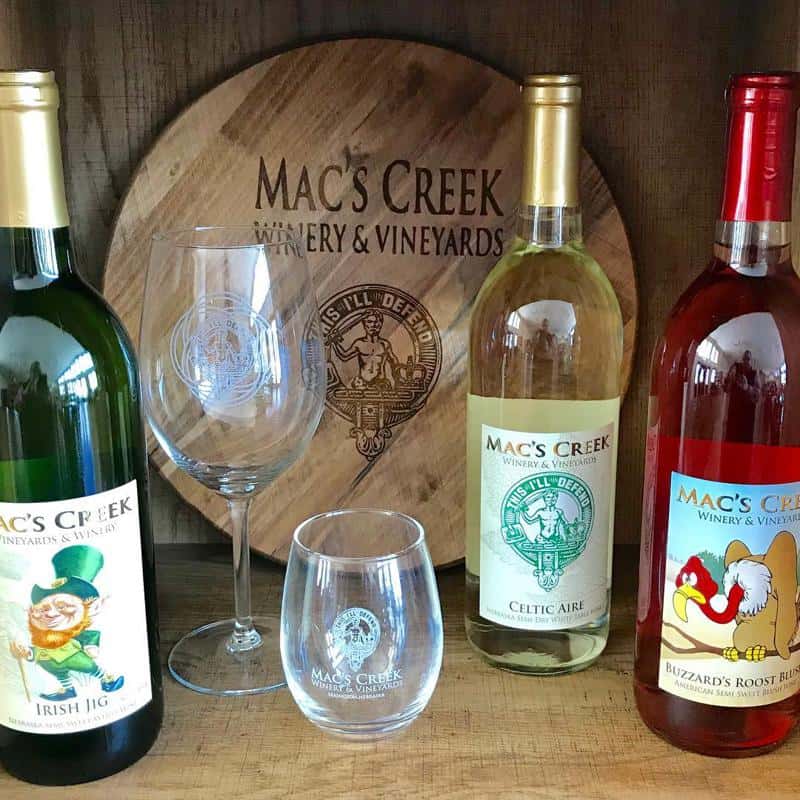 Address: 43315 Road 757, Lexington, NE 68850
This family-owned winery is located in the north of Lexington since 2001. The owners dedicated themselves to sustainable production from the beginning with no use of synthetic fertilizers, pesticides, or herbicides. Every step in winemaking and viticulture practices is well-controlled and adapted to the conditions of Nebraska's terroir.
The winery's motivation is to continue this commitment for years and generations. The family states that it makes more sense to work with nature than against it. Their sustainable approach is reflected in the wine glass as an elegant touch.
Wines are naturally made with around 10 grape varietals. Also since 2019, beer brewing has joined the estate's activities. Whitt's Belgian, IPA, Aunt E's Ale, and Root beer are freshly served from the brewery.
Throughout the year, there are several events including dinners and live music in the open air. The winery and brewery attract many guests all year round.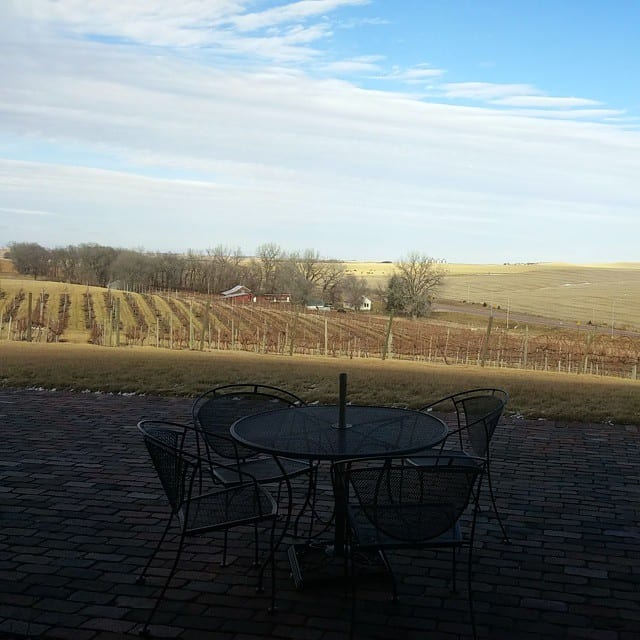 Address: 88973 Hwy 57 Hartington, NE 68739
Nissen Winery is a fourth-generation family estate in the rolling hills of Cedar County in Nebraska. It was established by brothers Tim and Dave Nissen. As they believe that wine is made in the vineyard, all the practices are operated by themselves on a 400-acre land. Plantation of the grapevines was in 2003 which was not an easy decision for them considering the unique soil and extreme weather conditions.
However, the results were pretty satisfying. The first vintage was released in 2006 with hand-picked grapes. Brianna, Frontenac, Lacrosse, and St. Pepin are four main grape varieties. Sweet, semi-dry, dry wines are made on the property with the utilization of French oak casks when necessary.
Great place to find delicate, balanced, and fine wines. Worthy to note that, since 2012, the estate hosts guests for cultural events and special gatherings. The winery is also known as Outlaw Trail Center.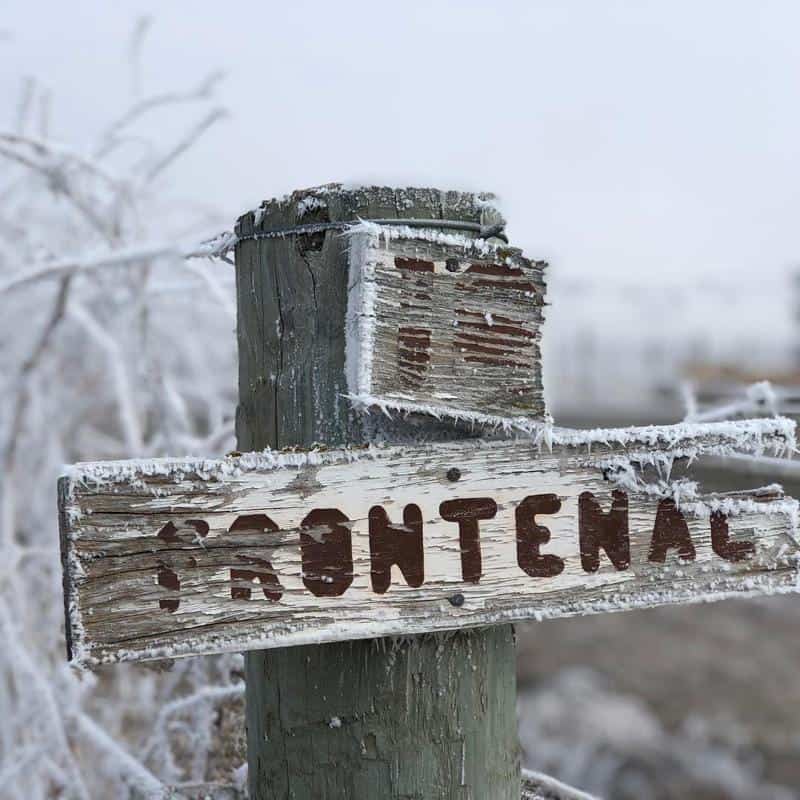 Address: 1732 Highway 281, St. Paul, NE 68873
Relatively young winery with already several wine awards. Established in 2007, survived a serious fire incident, and became even stronger. Loretta and Mick McDowell are the owners of the estate. Mick is closely involved in technology and applies it to his modern production area.
Grapevines are grown on the hilltop with fascinating scenery. At least 70 % of the grapes are supplied by Nebraska's grape growers. The owner sees this as an opportunity to express the uniqueness of the land in their wines.
The winery produces dry, off-dry, semi-sweet, and sweet wines. The white wines express a fruity character thanks to well-adopted winemaking techniques. Guests are welcome to taste these special wines in the tasting room with a cozy atmosphere.
It is a great destination to stop by and listen to grapes' journey from the winemaker firsthand. Since 2016, the facility has had a chef in the kitchen. Guests are served specialties as a great company to their glasses.
Read More: 10 Best Iowa Wineries
Final Words
Nebraska, today, may not be like California, not a wine country yet. However, the quality of wines, food, and warm atmosphere surprise the visitors. As a result, the number of guests increases day by day. It is a great destination to meet passionate producers, make acquaintances, and take a sip from their glasses. Remember the delicacies as well.