Located on the coast of the Atlantic at the south of Cape Cod, Martha's Vineyard is a popular summer colony with an extensive list of attractions. It is a beautiful island with a diverse landscape, including the Menemsha Hills and the abundant floral of the Felix Neck Wildlife Sanctuary.
Are you planning a trip soon? Why don't you make Martha's Vineyard your destination? It has fun activities for people of all ages and many popular tourist activities too. Check out this list for some of the most interesting things to do in Martha's Vineyard.
Food & Drink Tours in Martha's Vineyard
Cottage City Oyster Farm Tour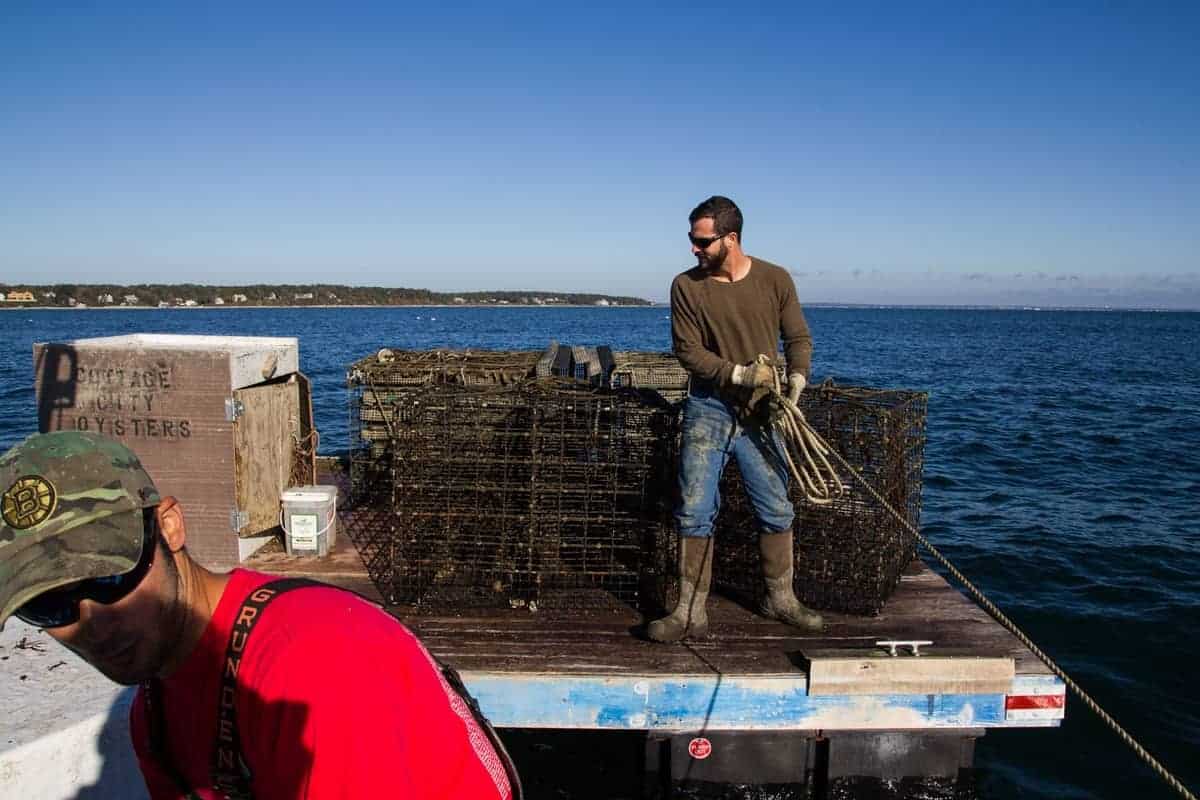 Cottage City Oyster specializes in seafood home delivery, farm tours, educational speaker sessions, and catering raw bars. You might have seen this tour featured on the Food Network Magazine or the Discovery Channel. It takes you on an experience to seek and understand where all of your favorite food originates. This tour is great for events or oyster lovers that want to relax and have a good time during their trip.
Their 'LEEWARD,' our 31′ custom, open deck oyster farm tour boat, can hold up to about 30 guests for an educational tour that lasts approximately 1.5 hours. The tour will take you through the Cottage City Oyster Farm, where you will discover the history of the business and the processes they use in growing oysters they send to the markets.
When you get to the farm, the shucking will start. Sit back and relax as you watch the shuckers fill up the raw bar with fresh oysters as you enjoy sipping your favorite beverage. There will be servings of cocktails, hot sauces, and lemons, and you will make selections based on your preferences. You can also access an ice cooler full of water bottles. If you're craving something other than water, you can bring your favorite beverage or wine pairing.
Farm. Field. Sea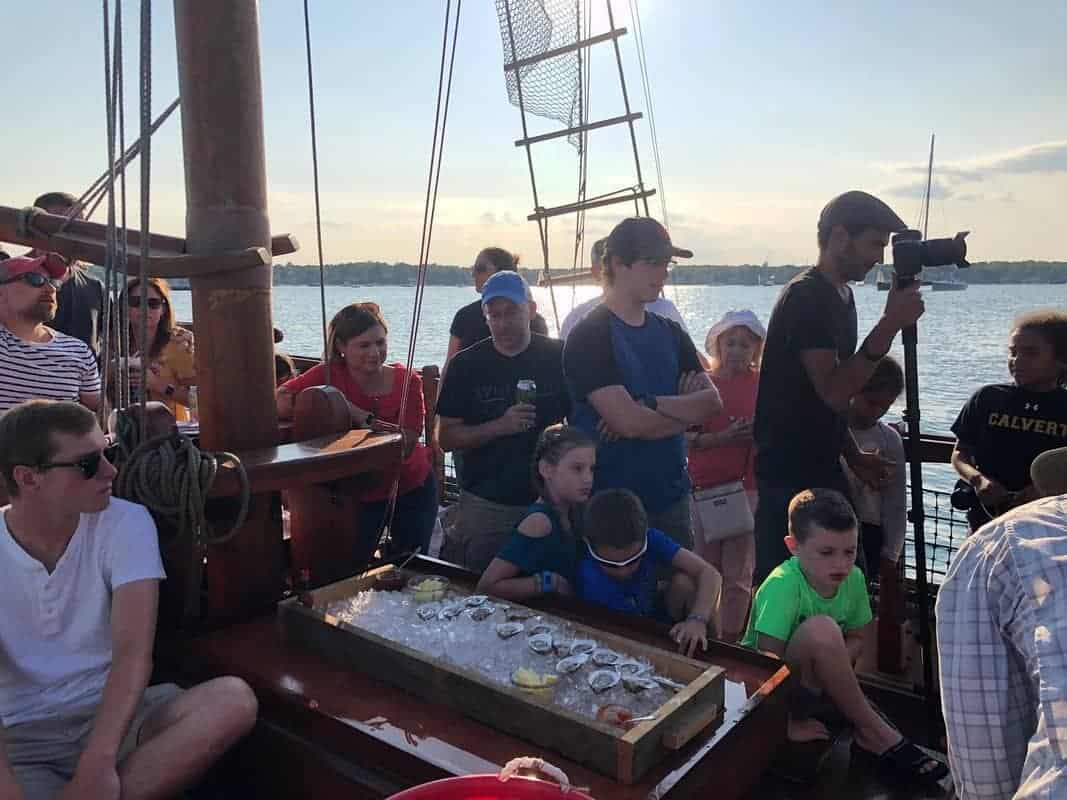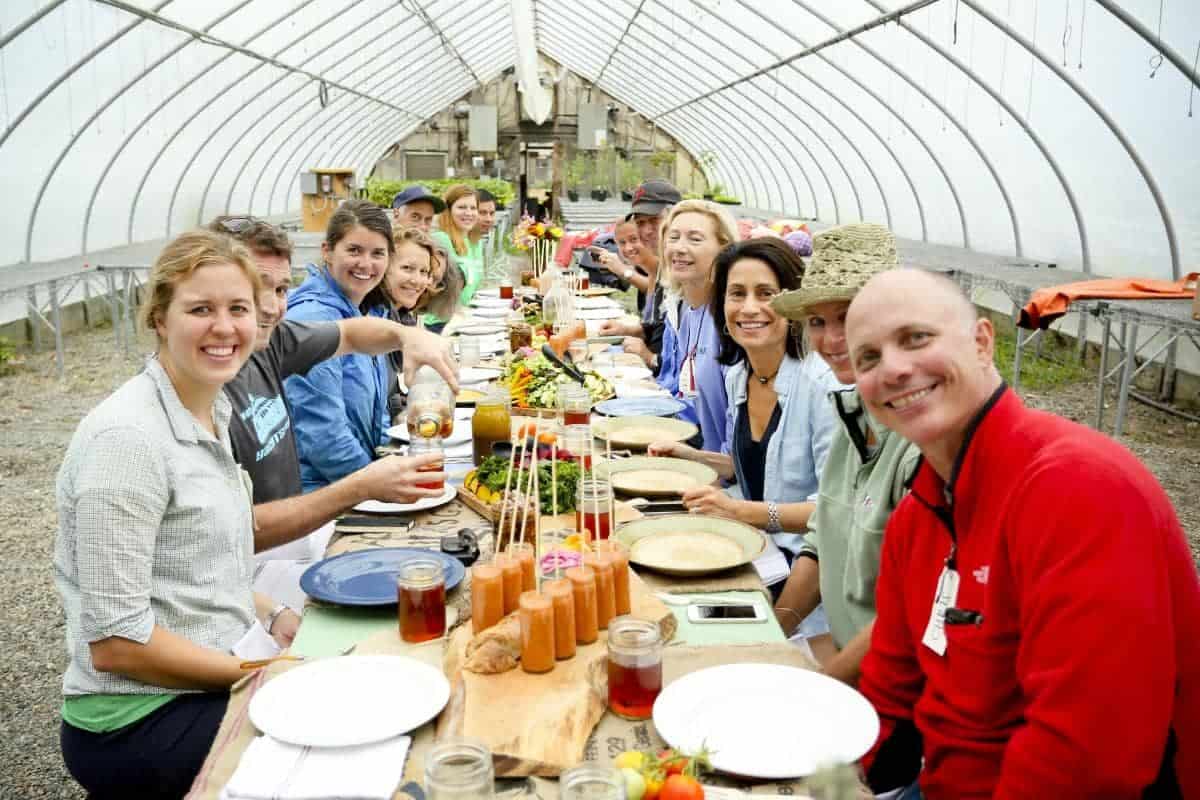 Farm. Field. Sea. It gets people out of their everyday lives and brings them together with food. It is best described as intimate events paired with natural guides, and expert farmers set on the island campus with authentic dairy, produce, and shellfish farms.
It poises to bring real, local food, people behind the story, and the great outdoors. All of these events are carefully planned to give you an understanding of the food ecosystem in Martha's Vineyard.
Locals aren't excluded from these events as businesses and brands have the chance to bring their employees to the island for a farm experience. Many events focus on team building and bringing people together.
If you don't want to get your hands dirty, many other activities can get you involved depending on your preferences.
The culinary events are a mixed blend of storytelling, local food, and hands-on discoveries to expose you to the food and culture in Martha's Vineyard.
Wine Tasting and Winery Tours in Martha's Vineyard
Bad Martha Farmer's Brewery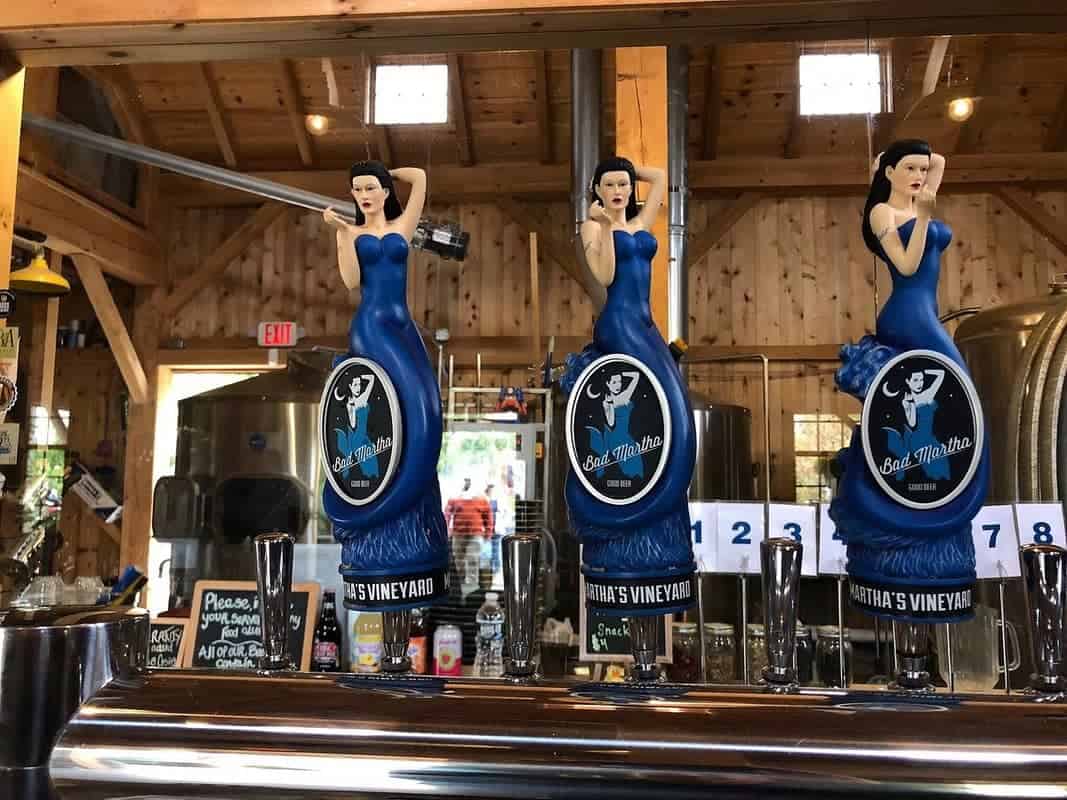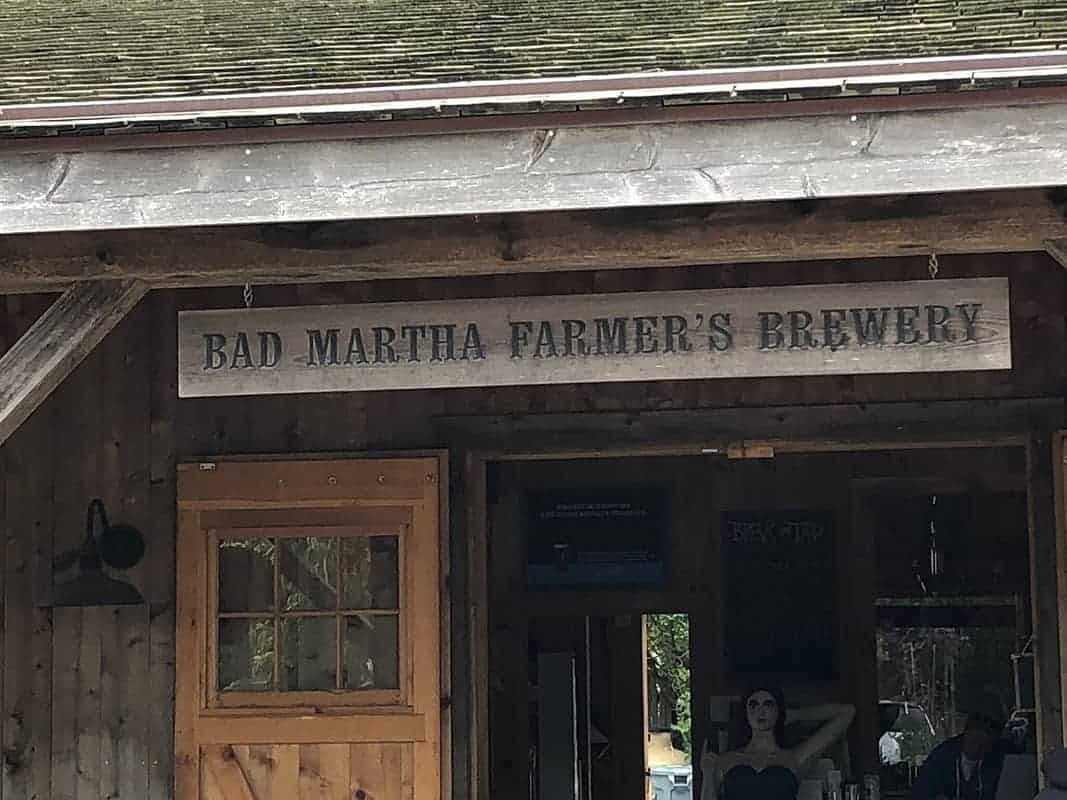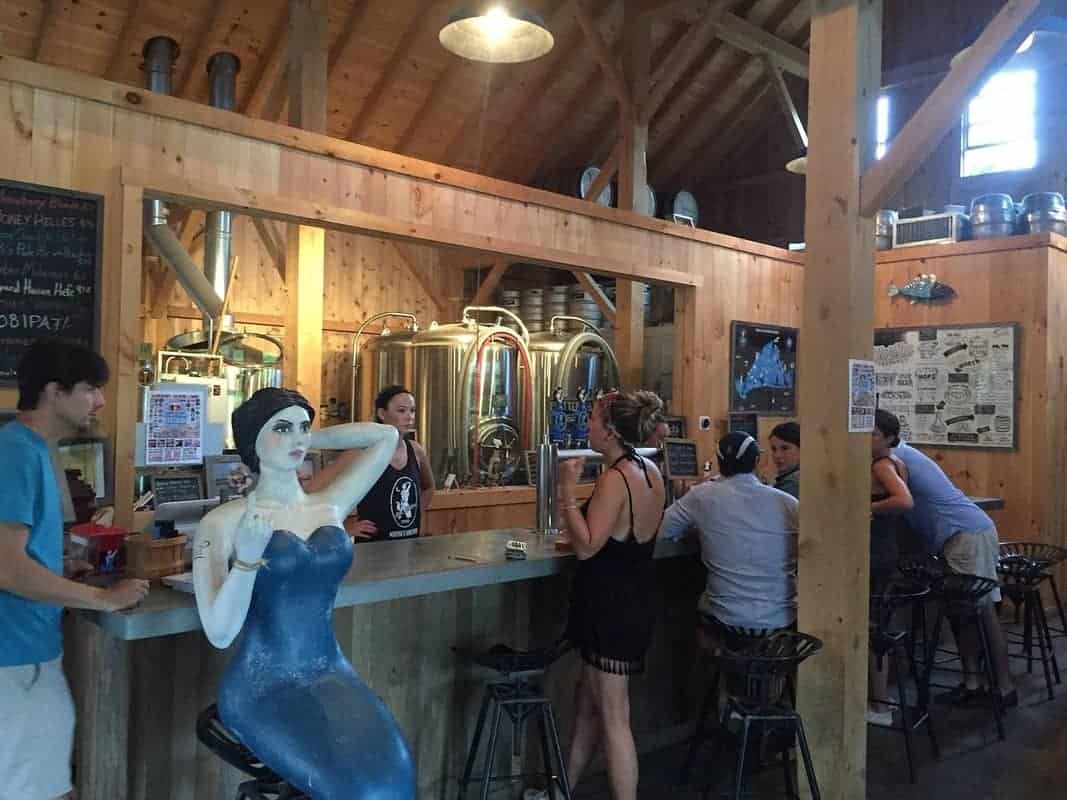 Bad Martha's brewery is known for its unique and award-winning craft beers accumulated 12 international medals since 2014. All of their beer is brewed especially from hand-picked wild grape leaves from Martha's Vineyard, so, with every sip, you're getting a taste of the island.
The first bad Martha's Farmer's brewery opened in 2014 and has become a popular destination for many craft beer fans.
Tours to the Bad Martha Farmer's brewery will give you access to free samples of their award-winning beers with selections from seasonal varieties; purchase brew by the glass, growler styles, and other styles based on your preferences.
Jacobi Reid is the master brewer, and he selects only the finest and freshest local ingredients from several close farms to make up to 50 unique craft beers throughout the year.
They have two brewhouses surrounded by beautiful landscapes, native plants, flowers, beer garden atmospheres, hops, and herbs with lush. Visitors will find many outdoor and indoor patio seating to relax all season long tasting bars flanked with Bad Martha mermaid bar taps and beautiful sculptures of the Bad Martha mermaid.
The brewery has a chef that prepares a range of delicacies, including Cheese platters, Charcuterie (Meat) Platters, and their popular Brick Kiln-Fired Pizzas. Delicious Veggie Platters and many bar snacks are also available if you decide to visit this brewery. You can pair these foods with their delicious craft beers.
Time: 12pm – 9pm (In-season)
Wine Festival in Martha's Vineyard
Martha's Vineyard Food and Wine Festival
Martha's Vineyard Food and Wine Festival explores the rich culinary history of the island, showcasing its signature food and wine event on Martha's Vineyard.
You can meet and have conversations with the fishermen, local chefs, farmers, and artisans as you experience a specially packed four days and three nights filled with gourmet meals and wine selections.
Excite your tastebuds as you make your way through the arena, and don't forget to make a list of all the restaurants you intend to visit, so you don't get carried away. It'll be easier to get a reservation at some of the best restaurants after all the summer crowds have gone home.
Date: October 20th – 24th, 2021
Beach Road Weekend
Beach Road weekend is a yearly music festival in Martha's Vineyard that was postponed last year because of the pandemic. It's making a comeback this year with a 3-day extravaganza that promises all the fun and excitement of the previous years.
This year's Tisbury's 350th anniversaries has three concerts on July 23 – 25 at the Veterans Memorial Park in Vineyard Haven.
The first of these concerts has Grammy award-winning artist Tedeschi Trucks Band at its helm, slated for July 24 at 6 pm.
You can get tickets from the band's fan club and the Beach Road Weekend List. All the profits from this edition of the Beach Road Weekend titled 35o will support the Friends of M.V Convert babies.
Outdoor Activities in Martha's Vineyard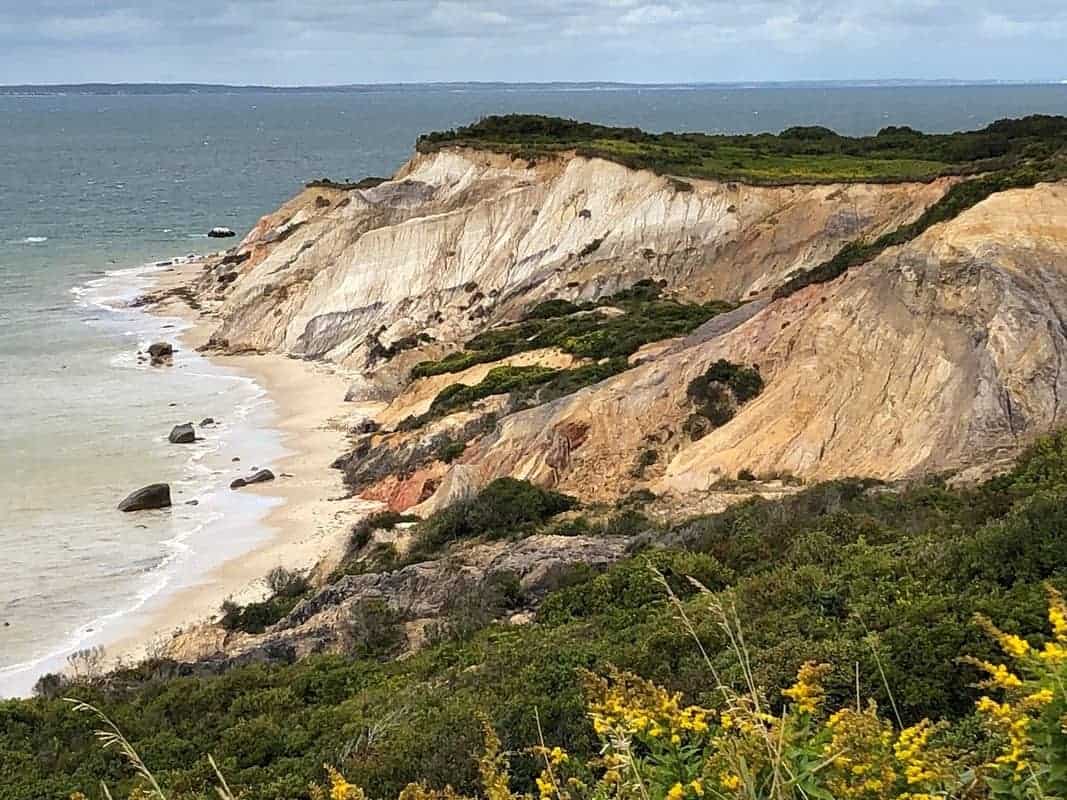 There are many outdoor activities in Martha's Vineyard to keep you excited and get the blood pumping.
Hiking
Martha's Vineyard has hiking trails that cross through, reaching several miles. The majority of the hikes are easy, with some that are a bit challenging for the experts.
Many trial paths pass through scenic views of rolling farmland or water that can be quite relaxing. One of the great parks is Cedar Tree Neck, which involves climbing a rickety staircase to a private beach.
Horseback Riding
You will find no shortage of horse farms on Martha's Vineyard. On them, you can go for thrilling horseback riding sessions. Kids can jump on little ponies and have an exciting ride too. Two great options are the Pond View farm and Arrowhead farm, both located in West Tisbury.
Cycling
Martha's Vineyard has about 44 miles of cycle trails that you can use to get to the beaches fast or move around the island quickly. If you're down-island, the tracks are pretty flat, and it should be a smooth ride. If you're looking for something a bit more challenging, take a ride through Chilmark and Aquinnah.
Water-Based Activities in Martha's Vineyard
There is a prevalence of water bodies on the island, opening up the avenue for many activities.
Boat Tours
There are several services offering boat tours on the island, no matter what your favorite is. If you love to fish, learn about marine life or relax and cruise, there is a boat tour that will suit your taste. Mad Max Sailing Adventures has a 2-hour private or public cruise that goes out of Edgartown Harbor.
If you're close to Oak Bluffs, you can try out Pirate Adventures, where you can experience the Pirate themes on a 90-minute journey with interesting stories along the way. Y
ou can also join an experimental oyster tour with no need for marauding. A charter with the Island Girl Excursions has five pickup stations and scenic tours over Martha's Vineyard if you want a more personalized option.
Kayak Trips
Many small brackish and freshwater ponds are around Martha's Vineyard for many activities. There are plenty of fishes, otters, seabirds, and other sea creatures inside and around all of these ponds. You will also find marshy plant life in some areas making this island a good place for kayaking.
Great examples include the Poucha Pond in Chappaquiddick and the Menemsha Pond in Chilmark. Shops are available for renting kayaks, buying sunscreens, and any other items you might need for your trip.
Surfing
There are many surfing-related activities available on the island.  You can take up training in any of them or head to the water if you're already a pro at it. Many of the shops have surfing equipment for any of the surfing activities you choose.
Windsurfing, Kite surfing, or regular surfing are common activities you will find many people on the island.
Different Specialized Tours in Martha's Vineyard
There is no shortage of tours to keep you occupied in Martha's Vineyard.
Biplane Ride
You can view Martha's Vineyard from the top and get a bird's eye view of the entire island. A biplane ride in Katama Airfield is available with a vintage plane.
The administrators will give you some cool tinted glasses similar to an aviator. You can get flight tours that are as short as 15 minutes or longer ones that could take one hour and cover the whole island.
Cottagers Corner Charity Tour
They plan an annual tour of the oak Bluffs house to raise some money for charity. They also organize some house tours for charities in Edgartown. You will find some of these interesting because of their varying types that could be tiny with a shotgun-style to the bigger grand houses with lawns leading to the ocean. The dates for these tours are July and August.
Architectural Edgartown Tour
Vineyard Trust handles the architectural tour of Edgartown, which takes you to see the many historic buildings all around Edgartown. Many of these houses are for captains that spot a particularly elegant black and white feel that the other towns in Martha's Vineyard do not have.
Some of these historic buildings go as far back as the 17th and 18th centuries when the city was a flourishing whaling port.  Then, they used whale oil for night light until kerosene replaced it in the mid-19th century.
Activities to Do in Martha's Vineyard in The Fall
Martha's Vineyard Striped Bass & Bluefish Derby
"The Derby" has been a favorite event for the community locals and visitors for almost 75 years. Fishers run the program for themselves, and it has developed over the years to be one of the most iconic ones in the Fall.
"The Derby" was originally conceptualized to improve tourism to the Vineyard in the Fall. In recent years, it has grown to attract approximately 2,000 anglers from all over.
Anglers engage in competitions for the largest fish, including bluefish, bass, false albacore, weakfish, and striped bass. There are also separate divisions for shore fishing and boat fishing. Money obtained from the derby goes to scholarship awards for local high school students.
Date: September 12 – October 16, 2021
West Tisbury Farmers Market
West Tisbury Saturday Farmers Market has been an integral part of summer visitors to the island since 1974. This market also runs from the Fall to October so that fall visitors can check out their favorite local attractions. Check by the farmer's market to check through the several agricultural delicacies and produce.
Check out and select any of your favorite seasonal veggies and fruits to prepare a warm meal for yourself or buy some local souvenirs to carry back to your friends. There are over 39 vendors to select from, and the West Tisbury Market has long become a favorite in the community. This year, the market is at the Fairgrounds at the New Agricultural Hall in West Tisbury.
Date: June 12 – Mid October
Martha's Vineyard FAQs
Check out some of the most common questions before visiting Martha's Vineyard.
Is There a Vineyard on Martha's Vineyard?
No, there is no vineyard on Martha's Vineyard. The name is from its founder Bartholomew Gosnold after he observed many vines covering the island from the coast of Cape Cod.
Can I visit Martha's Vineyard in only one day?
Yes, you can. Day trips are popular among those visiting New Bedford or Cape Cod. They have an easy ferry service out of Hyannis, Falmouth, and others where visitors can enjoy the three main port towns on the island.
How do I get around on Martha's Vineyard?
There are affordable and handicapped-accessible public vehicles and taxis all over the island daily. If you would want something personal, mopeds, bicycles, and cars are also available for rent. Bringing your vehicle to the island is also possible, but you have to reach out to the Steamship Authority ferry and make arrangements.
Is Martha's Vineyard just one big town?
No. There are five different towns in Martha's Vineyard, each with its unique attractions, food, lodging, and scenery. Tisbury, Oak Bluffs, Edgartown, West Tisbury, Aquinnah, and Chilmark are the six towns in Martha's Vineyard.
Is Martha's Vineyard expensive?
Martha's Vineyard is available to visitors in different budget options. We consider the best parts of the island – natural beauty, arts, beaches, and culture known for little or no cost.
Also Read:
Conclusion
Martha's Vineyard is a fun place to go alone, with friends or family at any time of the year. There is probably no list that can do justice to all the fun activities you can get into on the island. This article is just an eye-opener. Visiting the island is where the real fun is. You might discover something you like doing on your trip there.