While Niagara is commonly associated with a certain famous waterfall, it also features many other attractions, including nature reserves, historic sites, museums, waterparks, and wineries.
The beautiful town of Niagara-on-the-Lake in particular is home to a huge range of world-class vineyards and wineries all crafting spectacular wines just waiting for you to indulge in.
Looking for the best wineries in Niagara to visit during your travels? Our top 10 list will help you discover the magnificent wine scene of this breathtaking area.
What Is the Best Wine In Niagara?
Niagara's warm summers and cool winters cool climate provide the ideal growing conditions for a wide selection of wine grapes, including Cabernet Sauvignon, Riesling, Chardonnay, Baco Noir, Cabernet Franc, and Pinot Noir.
However, the region is well-known for its outstanding ice wines, so if there's any wine you need to try, it's this type! Thanks to Niagara's humid summers and cold winters, ice wines produced here are of excellent quality and flavor.
In order to make ice wines, grapes must ripen over the summer and be left on the vine to freeze over the winter (ideally, in temperatures 17.6° F or lower).
This process allows the grapes to develop a higher concentration of juice. Once the grapes have been allowed to freeze on the vine, they are then harvested and crushed to make ice wine. Ice wine itself is sweet, intense, and perfectly balanced with acidity.
10 Best Wineries In Niagara-on-the-Lake
Now that you know what wines you'll find around Niagara, here are the best wineries in the area.
Best wineries in Niagara-on-the-Lake map:

Wayne Gretzky Estates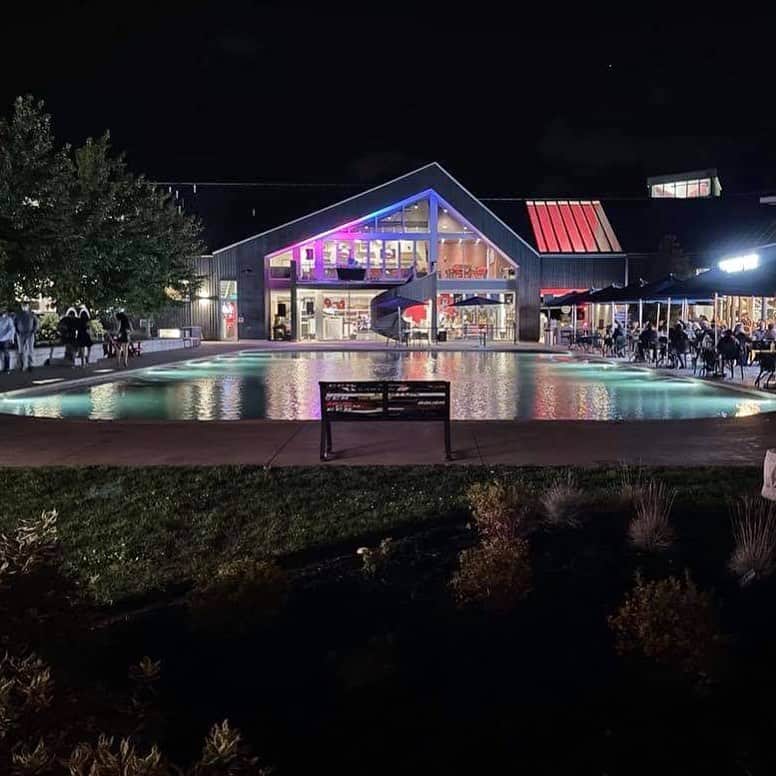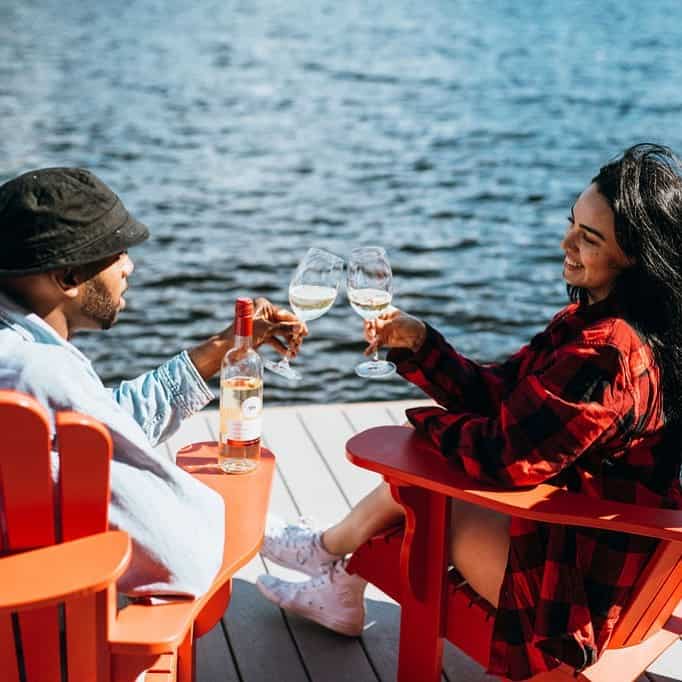 First up on our best wineries in Niagara-on-the-Lake list is none other than Wayne Gretzky Estates, who in addition to producing some of the finest wines in the region, also make delectable Canadian whiskies, spirits, and beer. No matter what beverage you're in the mood for, Wayne Gretzky Estate has you covered!
There are a staggering number of experiences and activities to do at this winery, including seated wine tastings, distillery tastings, tours, seasonal events, and even ice skating. You can relax with a delicious glass of wine inside or outside in their beer garden and whisky patio, all of which feature pleasant views of the estate.
If you're interested in learning more about how Wayne Gretzky Estates makes their wines, beer, and whiskies, be sure to reserve a spot on one of their insightful tours. You'll get a behind-the-scenes look at their brewing and distillery equipment, as well as taste many samples of their exquisite beverages along the way.
As well as sublime wines and exciting events, this winery offers scrumptious food available on their whisky bar patio (reservations required!) in both the summer and winter months. Some of the tasty dishes they have on offer include warm salted pretzels, spicy chicken sandwiches, skin-on crispy fries, hot dogs, and poutine.
Peller Estates Winery And Restaurant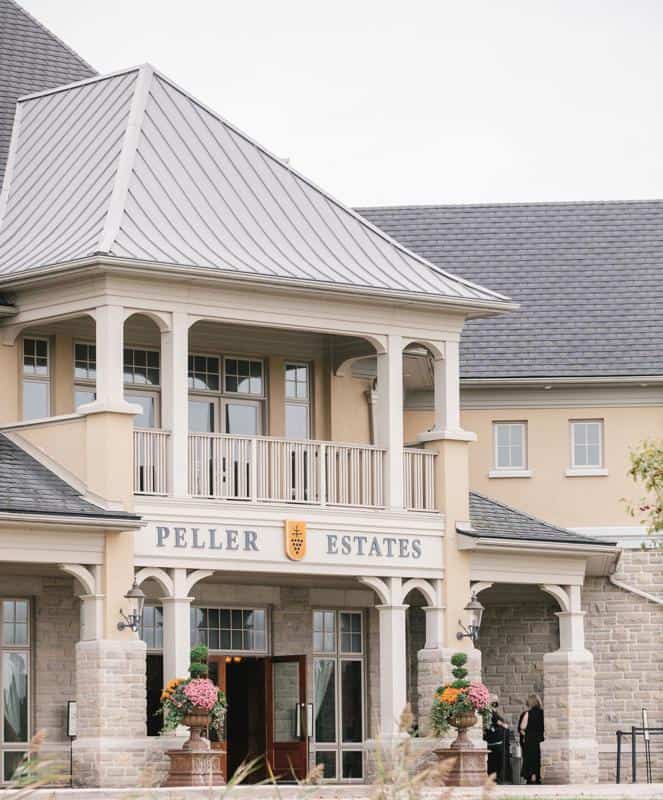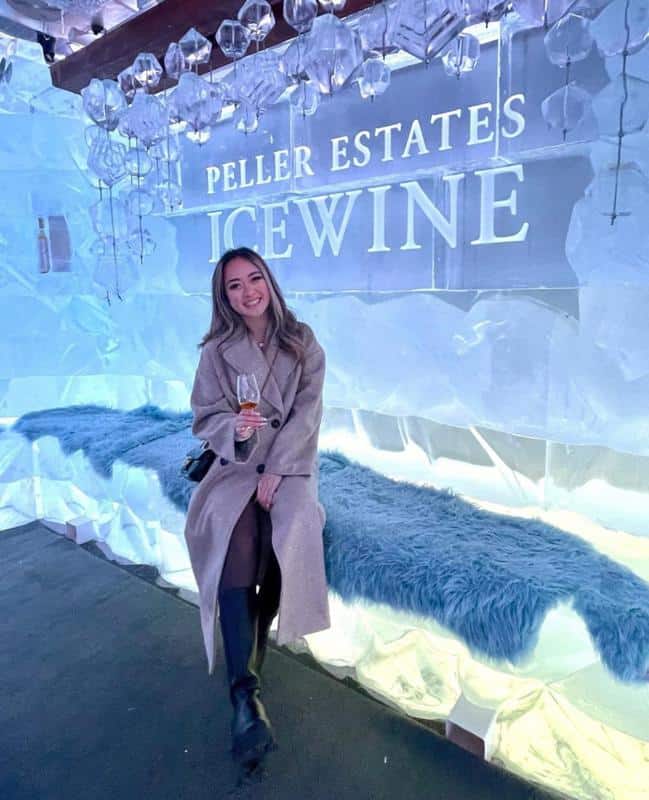 Peller Estates Winery And Restaurant have been crafting world-class Canadian wines for over 50 years, so they have a wealth of experience in the art of winemaking. Their majestic estate and beautiful grounds provide a luxurious setting for sipping wines.
They offer several tasting experiences, including a tour of their estate, igloo-like lounge, and winemaking facilities, so if you're looking for one of the best wine tours Niagara has to offer, you won't be disappointed with Peller Estates.
There are seated tastings to enjoy in the winery's underground cellar, as well as winter garden wine tastings, and wine and food pairings. Alongside exquisite wines, Peller Estates offers decadent farm-to-table wine country cuisine at their cozy dining room.
From casual brunches to lavish lunches and dinners, Chef Parson and her culinary team will ensure your experience is as memorable as it is delicious.
If you fancy spending several days at Peller Estates to indulge in their magnificent wines, why not stay at the historic Riverbed Inn & Vineyard? It's located opposite the winery and has numerous hotel and dining packages, as well as breathtaking vineyard views.
And if you're searching for a gorgeous venue for a private event, Peller Estates is a perfect choice. They can accommodate bridal showers, wedding rehearsal dinners, group tastings, private tours, and much more.
Trius Winery And Restaurant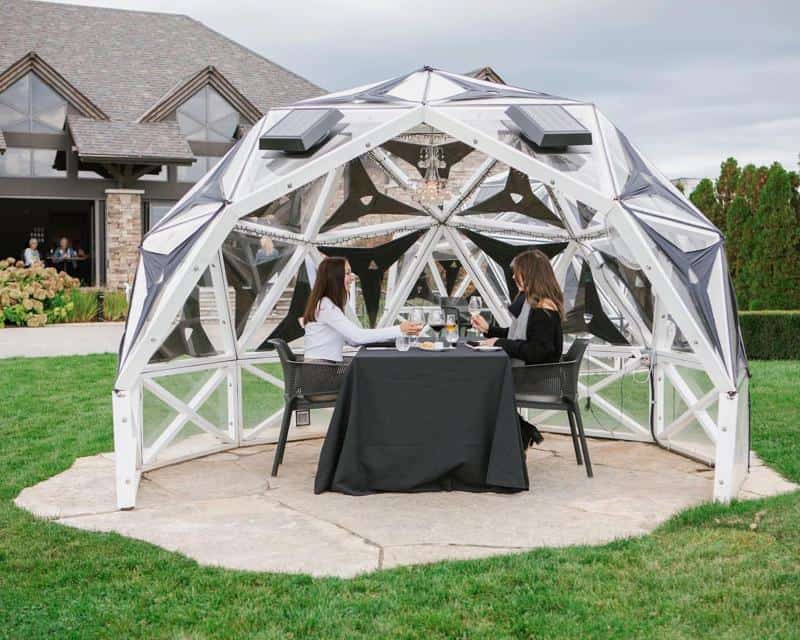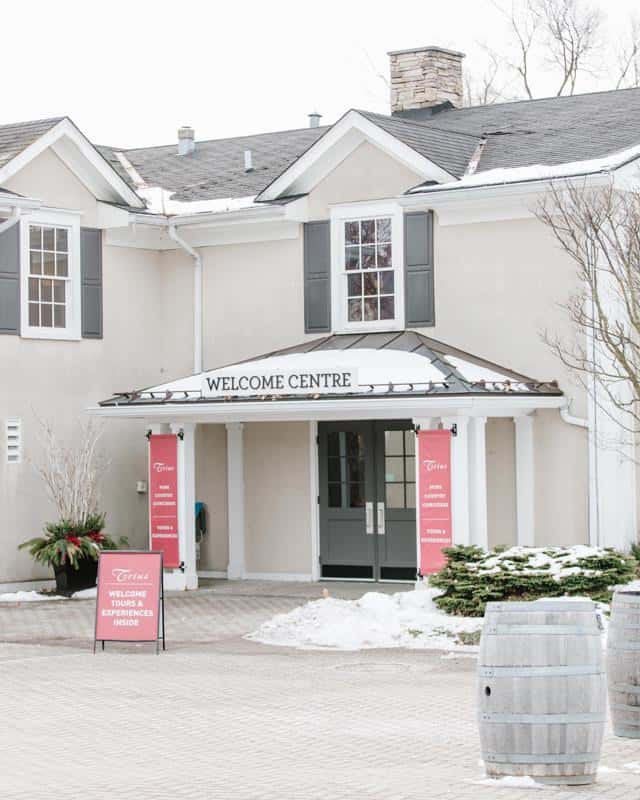 Situated between the Niagara Escarpment and Lake Ontario is Trius Winery And Restaurant, boasting fine wines crafted from premium Canadian grapes, stunning views, and mouthwatering dining.
They offer a selection of award-winning wines, including remarkable reds and whites, ice wines, and sparkling wines. You can enjoy a variety of tasting experiences at Trius Winery, including bar tastings, seated tastings, fireside tastings, snow globe tastings, tours, and more.
The Trius Tour in particular is a must-do. You'll be guided around imaginative art installations and enjoy magnificent wines for an experience like no other. Some of the stops on the tour such as the Sparkling Cellar are also exclusive to the event!
If you fancy a bite to eat while you're at this winery, be sure to stop by their restaurant! The modern dining room or seasonal wine garden is the ideal stop for brunch, lunch, or dinner crafted by their outstanding Chef Frank Dodd.
Trius Winery is available to rent for private events such as private tastings, rehearsal dinners, engagement celebrations, and birthday parties. There are several stunning spaces to choose from, including The Winemaker's Lookout, Trius Red Barrel Cellar, and The Vineyard Pavilion.
Konzelmann Estate Winery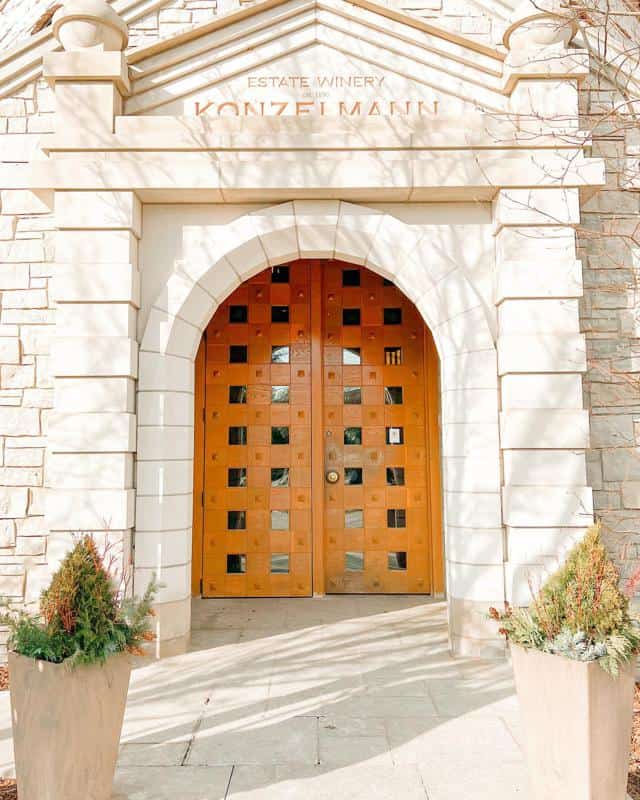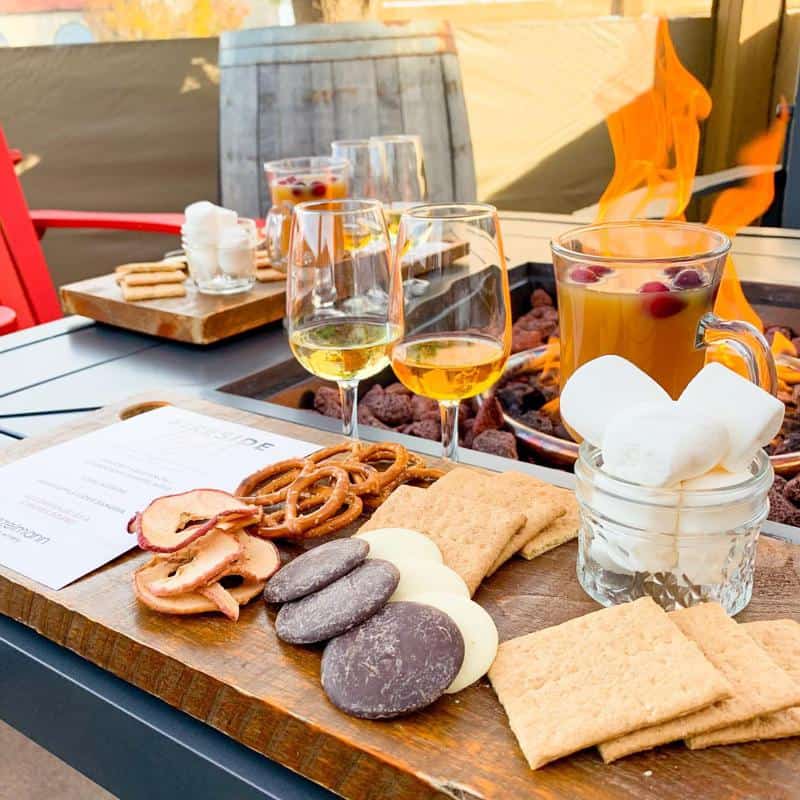 Another one of the best wineries in Niagara-on-the-Lake is Konzelmann Estate Winery, offering top-notch Canadian wines, a friendly atmosphere, and a range of educational wine tasting options.
From public experiences like seated tastings to intimate experiences like vineyard dome tastings, you're bound to have a relaxing time at this winery.
The winery features tranquil views of Lake Ontario, which provides a relaxing backdrop for sipping wines with friends and family. It also serves as a dreamy setting for wedding ceremonies and receptions. You can even have your wedding ceremony take place in the luscious estate vineyards.
Additionally, Konzelmann Estate Winery offers vineyard proposals, complete with a private seating tasting, complimentary glass of sparkling wine, and private lakefront gazebo access with picturesque views of vineyards and Lake Ontario.
Two Sisters Vineyards
Next up is Two Sisters Vineyards, nestled in the heart of the Niagara River sub-appellation. Their expansive and stunning estate spans over 130 acres, with vineyards dedicated to wine grapes like Cabernet Franc, Merlot, Chardonnay, Cabernet Sauvignon, Riesling, Sauvignon Blanc, and Petit Verdot.
There are a couple of tasting options to choose from: Fireside Tasting Experience and Wine Boutique Tastings. Reservations aren't required for the latter, but they are limited to 4 guests.
The winery's Fireside Tasting Experience takes place on their comfortable outdoor veranda and includes a private 45-minute tasting of a selection of their award-winning wines. You'll be guided through the experience by one of Two Sisters Vineyards' senior wine consultants to learn more about each wine.
Alongside top-notch wines and a serene atmosphere, this Niagara winery also serves a range of sumptuous Italian-inspired dishes at their Kitchen 76 restaurant, including homemade pizzas, antipasti, pasta, and much more. All of their offerings pair wonderfully with their wines, too!
Searching for a jaw-dropping venue for a wedding, proposal, or another private event? Two Sisters Vineyards is definitely worth considering with their excellent hospitality and magical estate.
Inniskillin Wines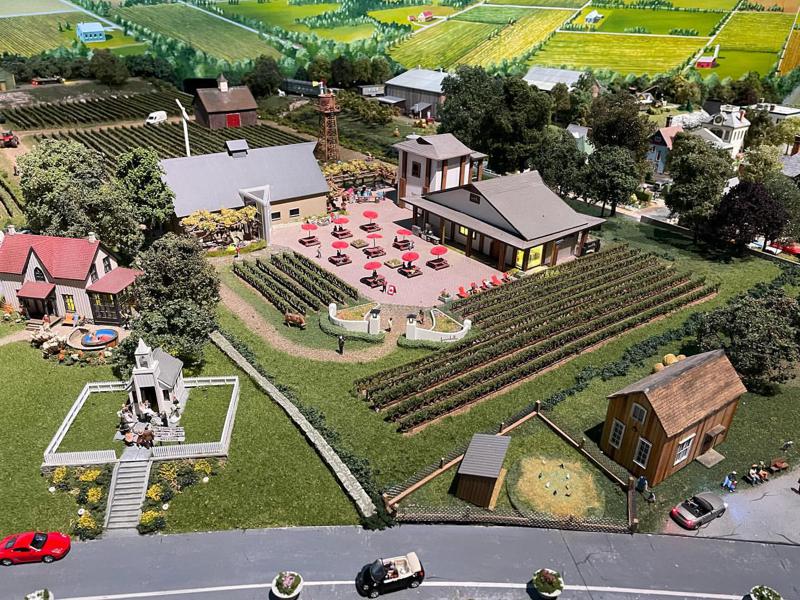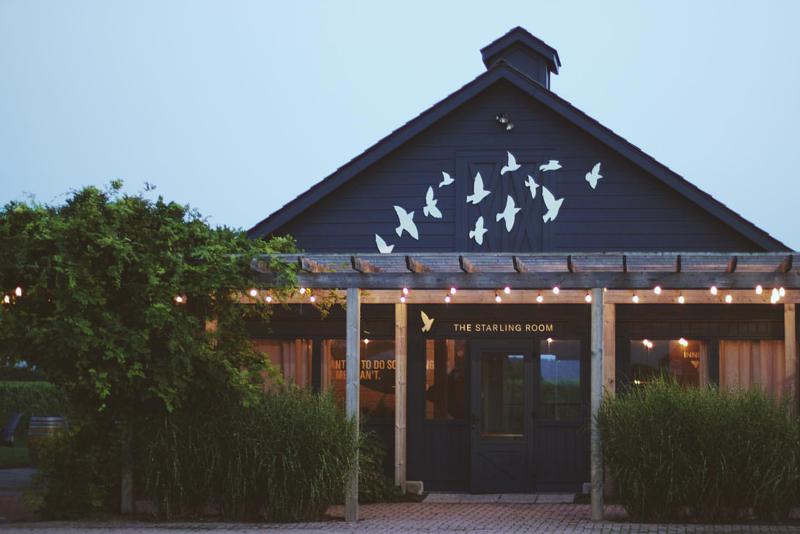 Inniskillin Wines' Niagara estate is one of the most popular wineries in the area, featuring sublime views and phenomenal wines, particularly their high-quality ice wines.
Tastings cost between $15 to $25, but if you're after a more intimate session or want to plan an experience for groups larger than 10, make sure you contact the winery in advance to discuss availability.
While you sip on scrumptious wines, you can enjoy an assortment of dishes from their food menu, which includes oysters, braised beef cheek poutine, cheese and charcuterie board, roasted butternut squash soup, and Niagara sourdough eggs benedict.
Inniskillin Wines hosts a variety of events throughout the year, such as the Icewine Festival Discovery Pass, so be sure to check what they have in store for you during your visit.
Reif Estate Winery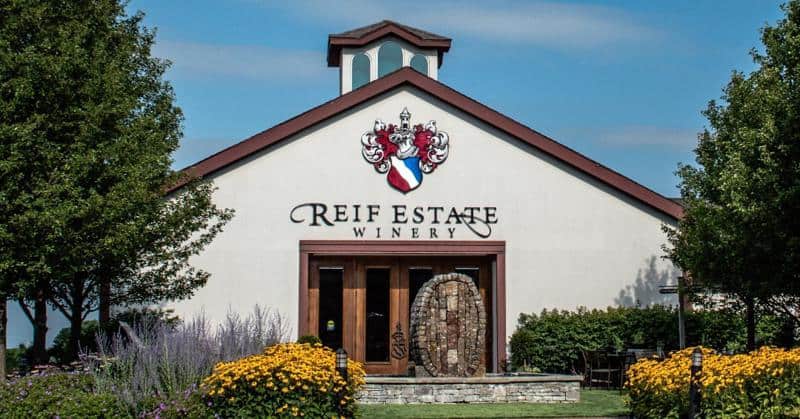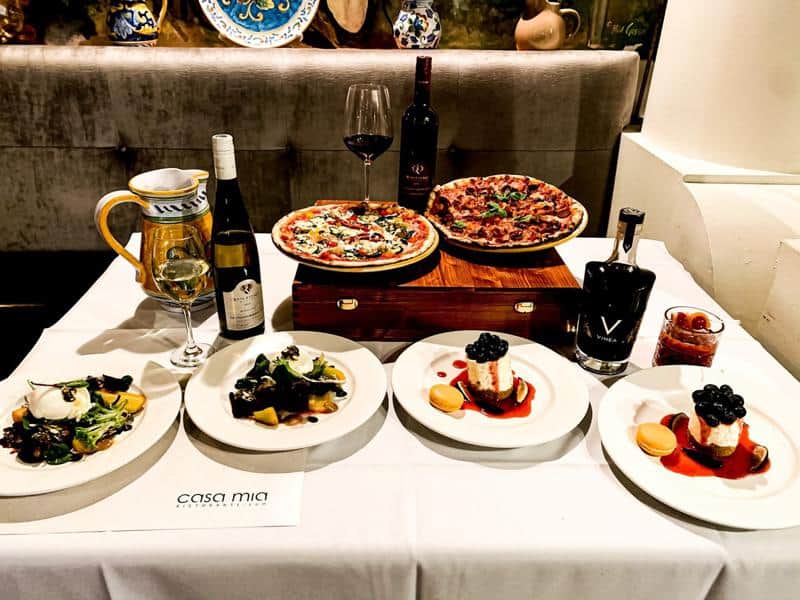 As one of Niagara's founding family wineries, Reif Estate Winery is definitely a must-visit when you're in the area. Their premium-quality ice wines have won several awards for their excellence, so be sure to try a glass during your stay!
There are few experiences to enjoy at this winery, including a flight of 4 wines in their cozy winemaker's loft, standard wine tastings, and wine tours. The latter allows you to explore the winery grounds and even comes with tastings of 3 of their signature wines.
In the cooler months, the winery's Winter Bites experience is the perfect remedy for beating the icy weather. You can receive a barrel chair with a heater and cozy up with a glass of mulled wine or hot apple cider with some tasty treats.
Pillitteri Estates Winery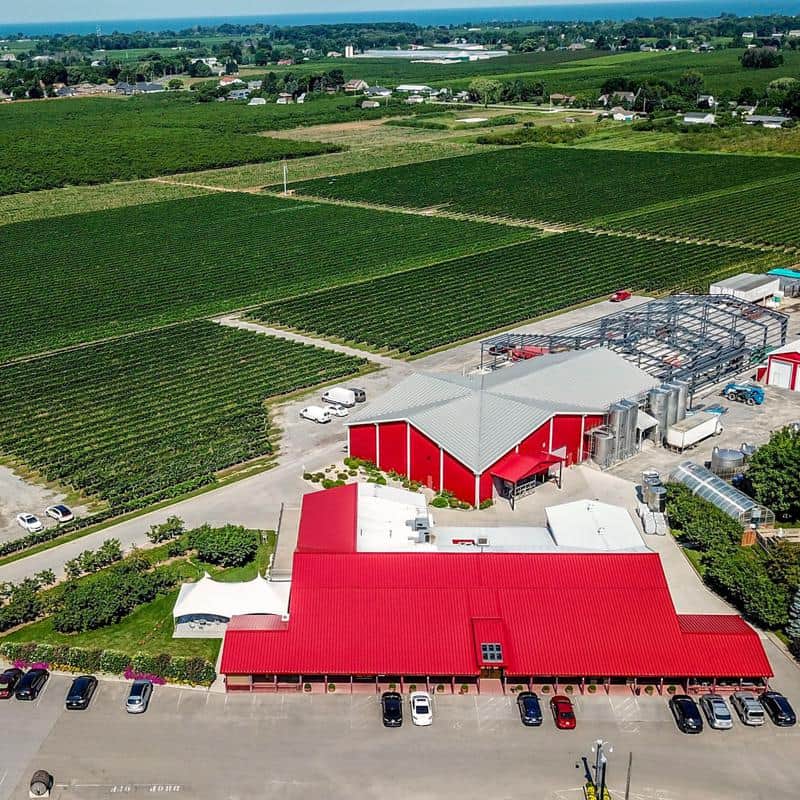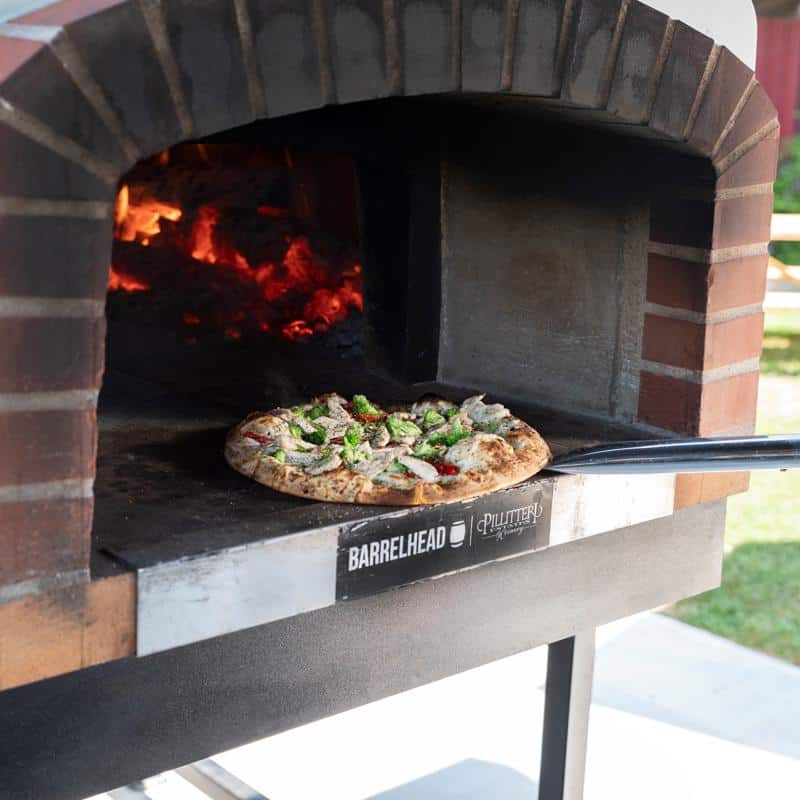 Pillitteri Estates Winery first arrived on the Niagara winemaking scene back in 1948, and since then, have consistently delivered world-class hospitality and wines. All of their wines are made using 100% locally-grown fruits to ensure both flavor and quality.
Tastings (reservations needed!) cost $20 per person and included a seated tasting of 4 spectacular wines from their set tasting flight menu. Pillitteri Estates Winery also offers tour experiences, which include a seated tasting of 5 wines guided by one of their wine experts.
You'll learn about the history of each wine, food pairing options, and Pillitteri's winemaking philosophy for both a delicious and informative experience.
Jackson-Triggs Niagara Estate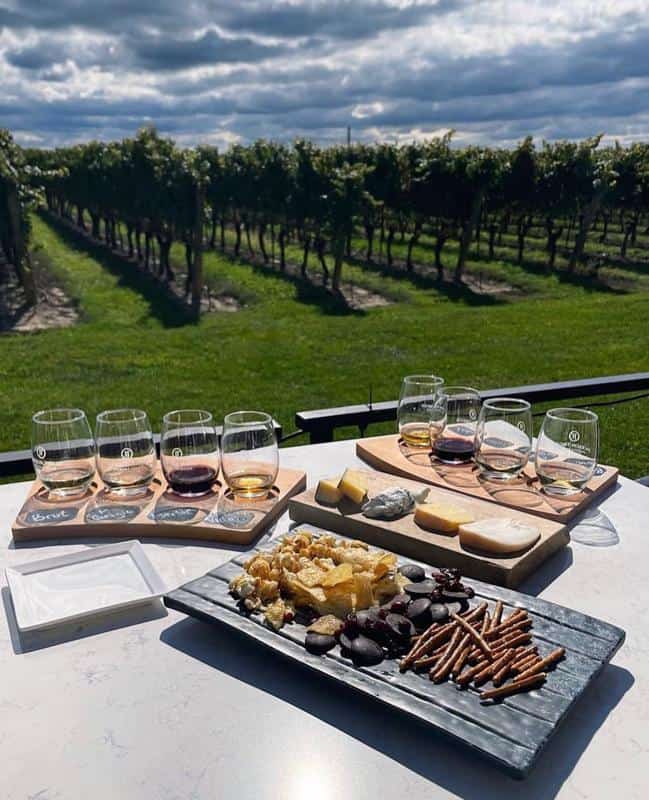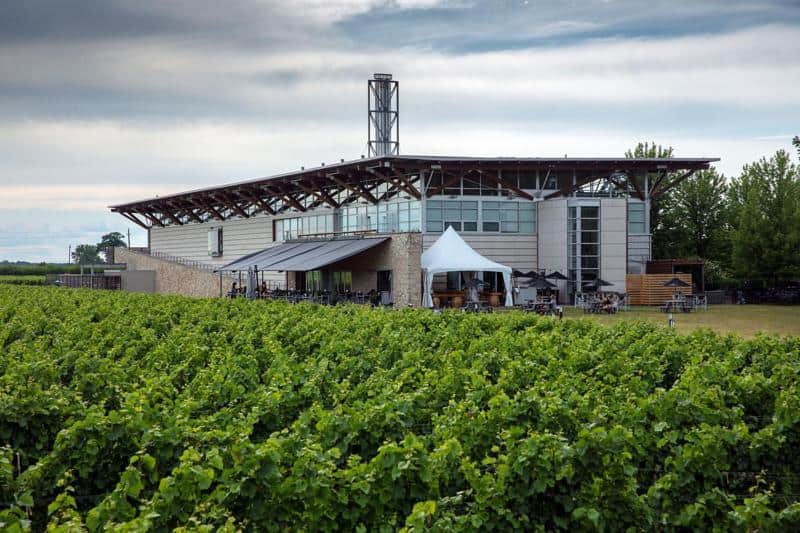 Jackson-Triggs Niagara Estate is another one of the best Niagara-on-the-Lake wineries, featuring a stylish interior, well-tended grounds, sumptuous cuisine, and flavorsome wines.
Whether you're after a simple tasting, a relaxing day out with friends and family, or a bite to eat, this winery has plenty to offer you. Tastings cost $20 per person and wine and food pairings cost from $20. While walk-ins are allowed, it's best to book in advance as the winery can get quite busy
The Hare Wine Co.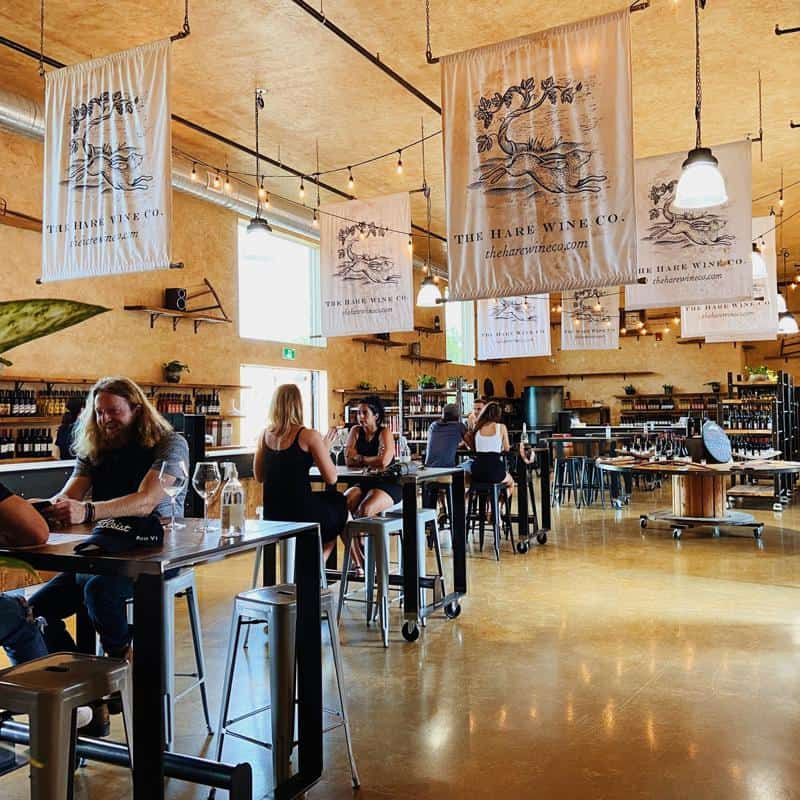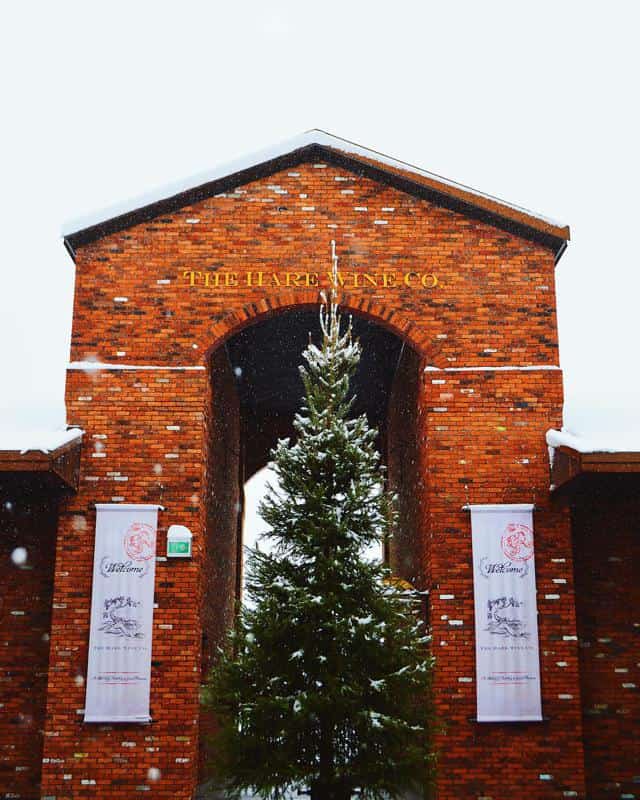 Last but not least is The Hare Wine Co., a charming winery with beautiful vineyard views and a wide variety of top-class wines. Their 10-acre farm provides the ideal growing environment for high-quality grapes.
The winery's spacious but cozy tasting room is the ultimate place to unwind with a glass or bottle of wine with friends, family, or a special someone.
Tastings cost $20 per person and include a flight of 4 wines. You can also build your own custom flight for a more personal experience.
What Are the Best Wine Tours In Niagara?
Looking for the best wine tours in Niagara to increase your winemaking knowledge? The wineries below all offer excellent tours to learn about the history of Canadian wine and Niagara's innovative winemaking methods.
Wayne Gretzky Estates: This winery offers intriguing tours of their estate and equipment, giving you a deeper into how they make their award-winning wines, whiskies, and beer. You'll also be given the opportunity to sample an array of their sublime beverages along the journey.
Peller Estates Winery And Restaurant: Peller Estates offers a couple of tours, both of which are perfect for wine lovers. Their standard tour takes you around their estate, winemaking facilities, and unique igloo-like lounge. However, if you're looking for something a little more expansive, you'll no doubt enjoy the Wine Country Tour.
The latter includes transportation to and from your accommodation and takes you around some of the most renowned wineries in Niagara-on-the-Lake, including Peller Estates.
Trius Winery And Restaurant: This Niagara winery offers a unique tour that blends outstanding wines with fascinating art installations. Some of the places you'll see on the tour like the Sparkling House aren't available to the public, which makes the experience even more special!
Reif Estate Winery: Reif Estate Winery offers an outdoor walking tour of their estate, which includes tastings of 3 of their signature wines.
Also Read:
Final Thoughts
Niagara's striking scenery and varied range of wonderful wineries make it one of the best places to visit in Canada for wine enthusiasts.
While there is a huge selection of great wineries and vineyards in the area, the ones featured in this list are some of the best Niagara has to offer due to their high-quality wines, graceful views, and welcoming atmosphere.