Cayuga Lake, the longest and second deepest of the Finger Lakes, has provided residents and visitors with water transportation, food, and recreational activities throughout the centuries.
Today most people visit Cayuga Lake for its scenic landscapes, unique local delicacies, and recreation in the form of pleasure boating, swimming, or quiet contemplation along its shores and their excellent flavored wine.
The Cayuga Lake Wine Trail is the first organized and longest-running wine trail in America. It was established in 1983 to promote wineries located within the Cayuga Lake American Viticultural Area as a collective. Here, you can taste wine that's earned over 6,000 national and international medals.
Let's have a look at the top 10 wineries in the area.
Wineries in Cayuga Lake
Best wineries in Cayuga Lake map:

Thirsty Owl Wine Company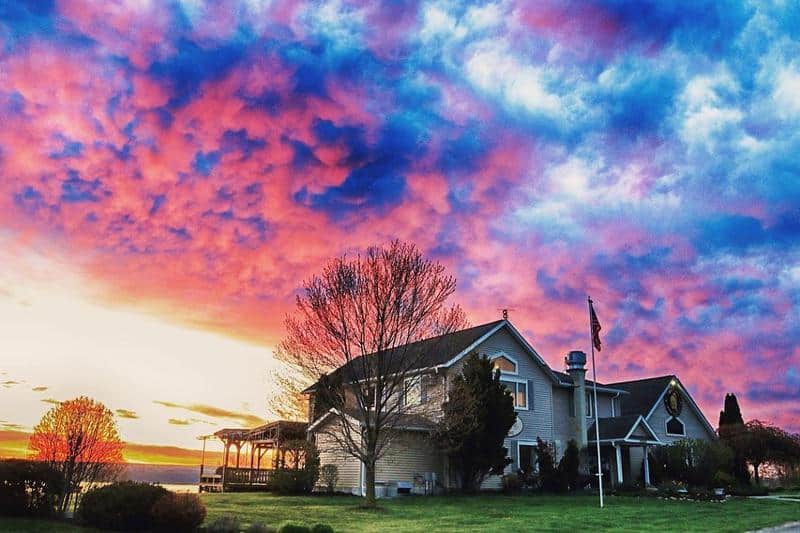 Thirsty Owl Wine Company's story began when Ted Cupp purchased 150 acres on July 2, 2001, on the original Cayuga Wine Trail. In 2002, they started working on the lake vineyard by planting Cabernet Sauvignon, Syrah, Pinot Noir, and Malbec.
On September 13, 2002, The Thirsty Owl Wine Company opened its doors, and visitors could taste their delicious wine for the first time. They had four wines and produced approximately 1,200 cases.
Since 2002, their production has increased tremendously. The Thirsty Owl Wine Company's name has become synonymous with award-winning wines. After all, they have won many prestigious awards, including the Governor's Cup and the John Rose Award for their Rieslings.
Furthermore, Thirsty Owl Wine Company is the only winery in the area that produces Malbec and Syrah, along with unique blends, reds, whites, and ice wines.
Why you should visit Thirsty Owl Wine Company?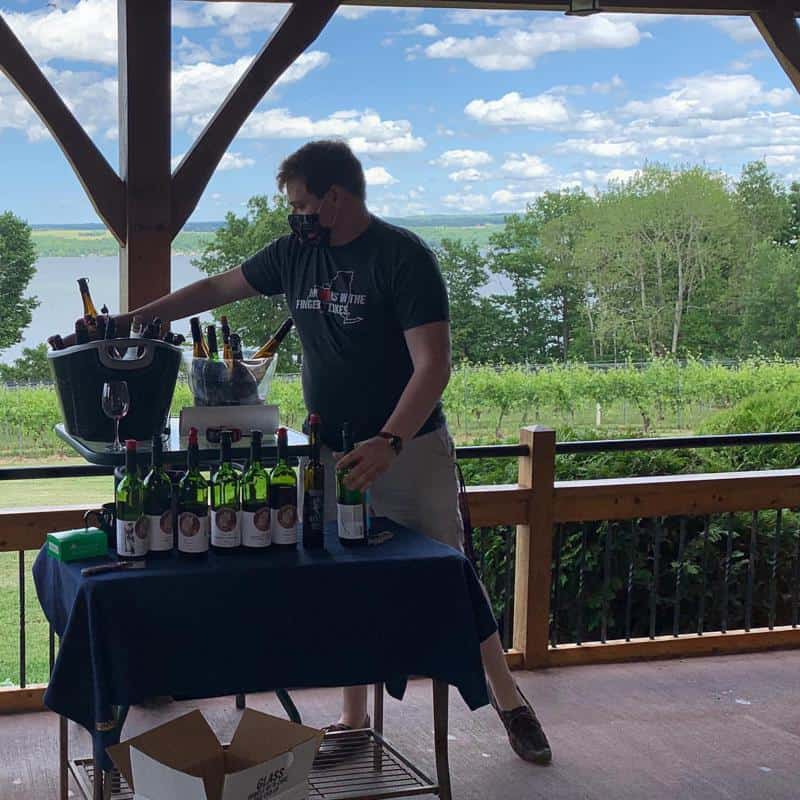 Thirsty Owl winery is one of the few on Cayuga Lake that offers dock parking. So, why not take this opportunity and experience their unique and delicious wine by boating and marveling at the stunning nature of the lake.
You can either have a tasting at their cozy tasting room or outdoors by the lake. However, do notice that the winery does not take reservations at the moment. It only accepts walk-ins of groups of five or less.
Montezuma Winery and Hidden Marsh Distillery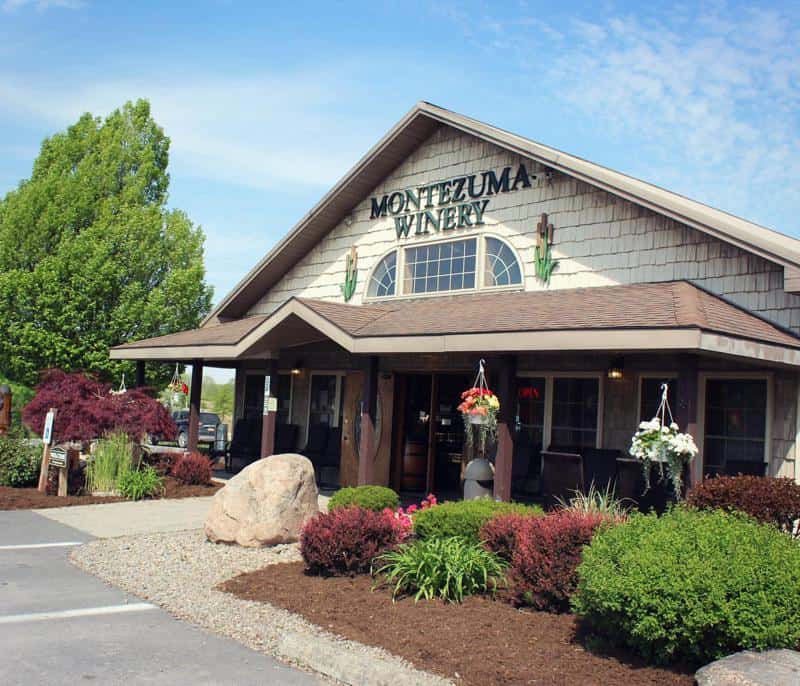 Montezuma Winery was initially a beekeeping industry. For more than thirty years, George Martin had been a beekeeper. However, in 1998 the Martin Family decided to switch business and applied for a farm winery license in 1999, and commercial production of honey wine began. In 2001, the family decided to expand their business and started producing fruit wines. And so, the concept of Montezuma Winery was then formed.
The Montezuma Winery was a great success thus, nowadays, their production facilities and gift shop are over 14,000 square feet in Seneca Falls. Although they do produce high-quality grape wines, the focus of their product line is still on fruit and honey wines. Their wine list offers a range from dry to sweet and includes Riesling, Blueberry, Rhubarb, and Cranberry Bog.
Why you should visit Montezuma Winery?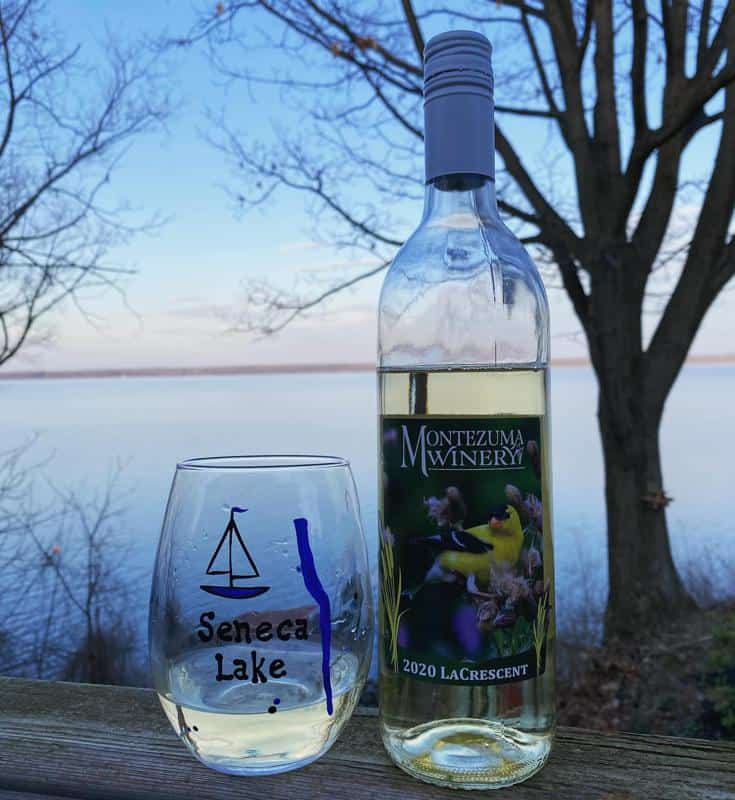 It is perfect for cozy and carefree tastings. The tasting room is open every day. However, reservations are required if you are with a group of twelve or more. They also serve a charcuterie board during your tasting, complimenting their sweet wines.
Additionally, if you are traveling with your furry friend, they allow dogs inside and outside. Occasionally, they also have a truck outside with wine slushies and bourbon slushies.
Six Mile Creek Vineyard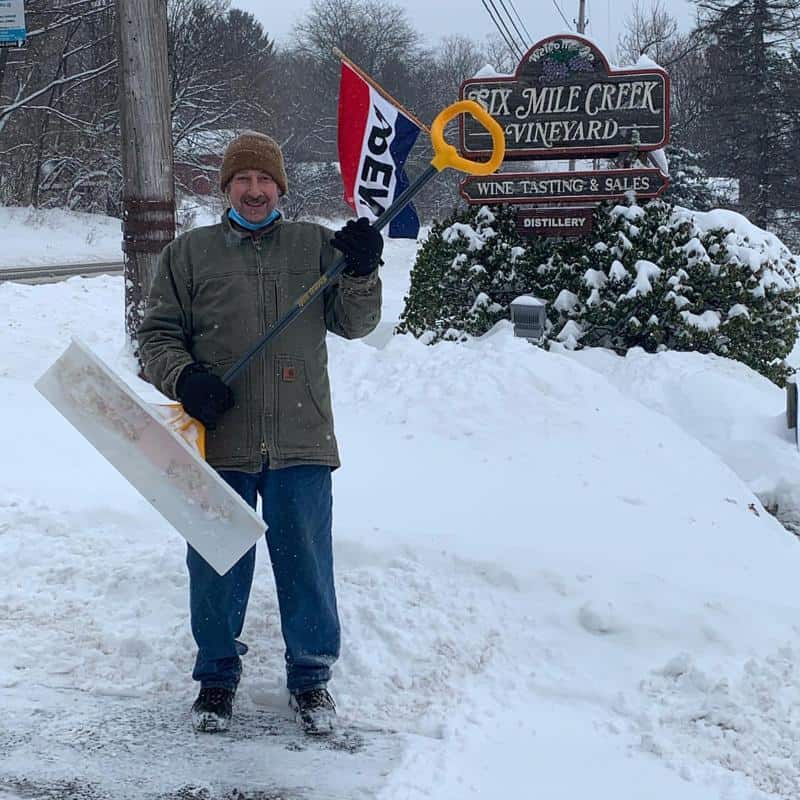 Six Mile Creek Vineyards first opened its doors in 1987, making it one of the oldest wineries in the Cayuga Lake Wine Trail and the first vineyard and tasting room in Ithaca. The winery managed to produce 250 gallons of wine in its first year with hard work. Since then, the production expanded to over 10,000 and a full line of grape-based spirits and liqueurs.
Since 2015, current owners Mark and Amy Renodin have developed the Six Mile product line while holding a high standard of service and production. They always strive to provide you with a professional and knowledgeable experience and a fun and memorable time at the winery.
Why you should visit Six Mile Creek Vineyard?
It is the best winery for a personable and knowledgeable experience for everyone, from the novice to the most seasoned wine connoisseur. All tastings are done at the bar and guided by one of the crew members, who will offer insight on the wine as well as be available for any questions you may have about it and the area.
All parties of 6 or more require a reservation and may be subject to a staff curated wine menu. However, they do not accept parties over 12 and are currently unable to split larger groups.
Buttonwood Grove Winery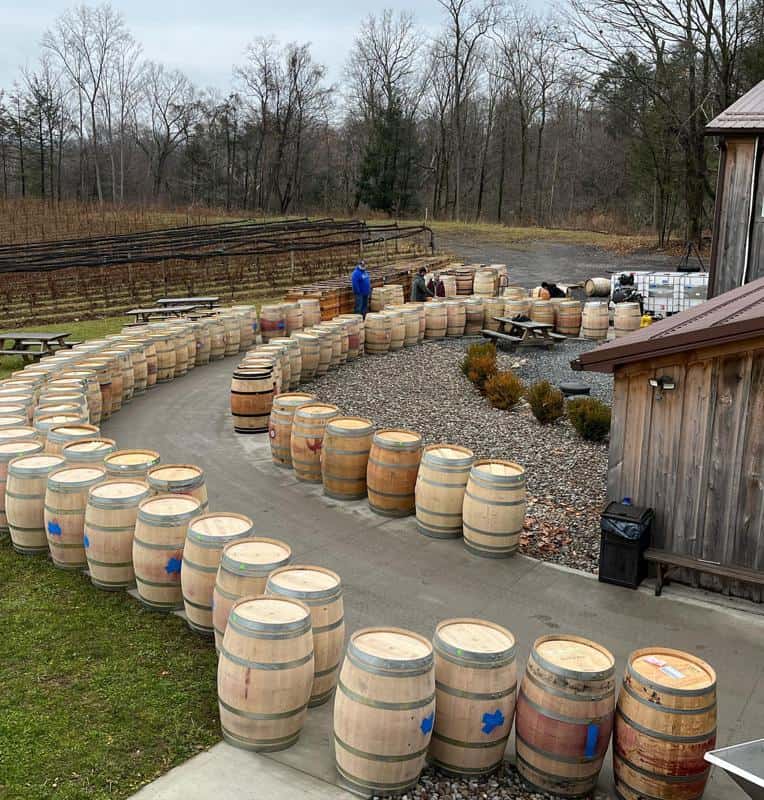 Dave always had a passion for winemaking thus, in 2014, he and his wife purchased the beautiful Buttonwood property. Since then, they have expanded the vineyards and by completing the construction of a new winemaking building, the on-site cabins, and the implementation of a summer music series.
Buttonwood Grove Winery has gradually established a reputation for producing some of the most noteworthy wines in the Finger Lakes. In fact, in 2017, their efforts led them to be awarded the Governor's Cup, designating the 2016 Riesling as the Best Wine in New York State.
Why you should visit Buttonwood Grove Winery?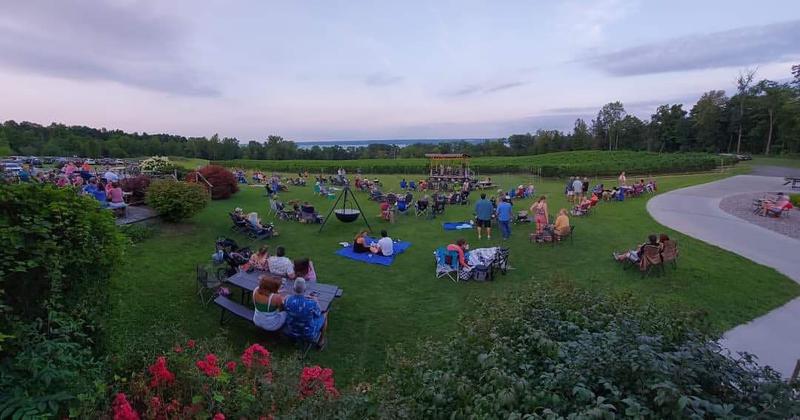 Here, you'll surely enjoy an elevated experience when you visit. Seated either on the covered porch overlooking Cayuga Lake or in the rustically elegant tasting room, your tasting will begin with a Welcome Wine chosen by the staff, followed by four wines of your choosing.
Freshly baked Patisserie bread and artisan cheese will accompany your wine selections. Then, your experience will be led by one of their fun, friendly, and knowledgeable servers.
Americana Vineyards Winery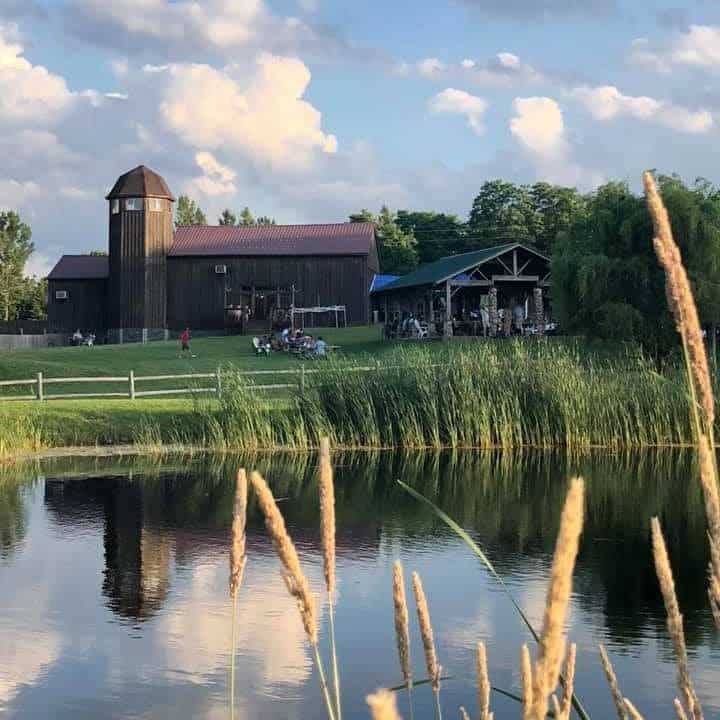 Americana Vineyards tasting room and gift shop used to be a functioning swing barn in the 1820s, about five miles away from its current location. It was supposed to be demolished but was successfully rescued, dismantled, and rebuilt at its new address on East Covert Road.
Those with a sweet tooth will love their famous homemade fudge. Still, with over 20 varieties, there is something for everyone. On Sundays, you can close your week with tasty wine and the winery's afternoon concert series. Whether you're looking for wine, a great meal, or just a place to hang out with friends, Americana won't disappoint you.
Why you should visit Americana Vineyards Winery?
The tasting room is a lovely space to enjoy tasty sweet wines and relax with your friends. The best part is that it is connected to a cafe that sells nibbles like cheese curds, crackers, chocolate, and fudge. There is a very cool taproom through the wine cellar and down the stairs, so check that out when you come and visit.
Treleaven Winery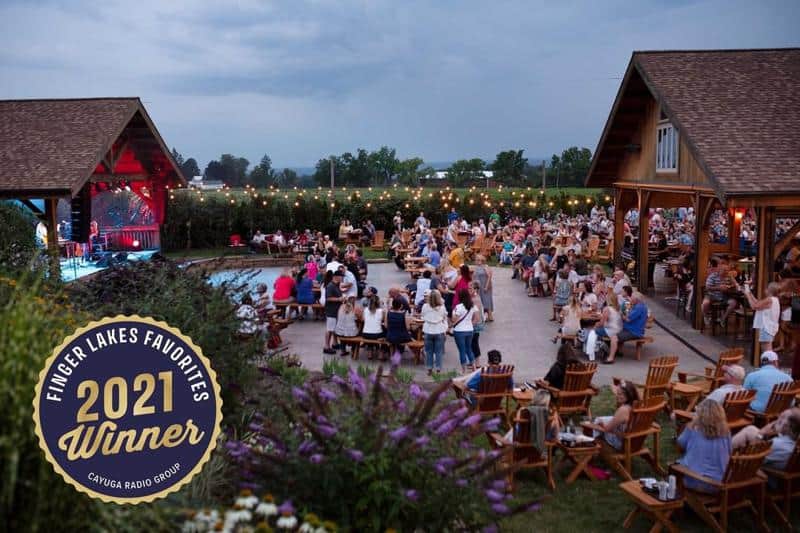 Peter Saltonstall grew up in a farming family. After visiting Napa Valley wine country, he decided the family farm might be suitable for growing high-quality vinifera vines.
So, after studying the winemaking process, traveling to France, and consulting with various industry influencers Treleaven Wines was born. The vineyard was planted in 1984, with four grape varieties, Chardonnay, Riesling, Pinot Noir, and Gewürztraminer.
What began as a seven and a half-acre production now stands at 27-acres of vines and currently produces nearly 6,000 cases of wine. As the oldest winery on the east side of Cayuga Lake stands as a paragon for future wineries. Today, Treleaven has expanded in every aspect, becoming a one-stop shop for wine, beer, food, and, most importantly, family fun.
Why you should visit Treleaven Winery?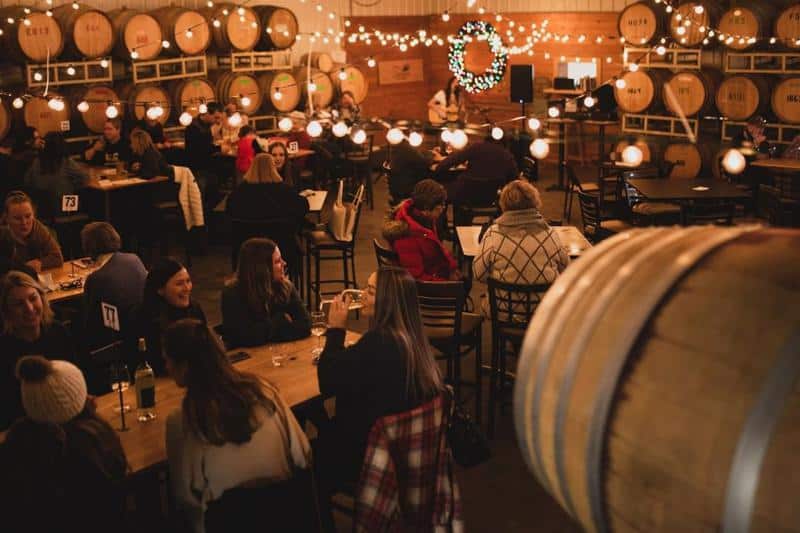 For Susanne "Cookie" Wheeler, food is always about having fun. Executive chef and owner of Custom Roots Catering, Cookie joined the Treleaven family doing business as "Simply Cookie" in March of 2019. With over 40 years of experience, Cookie brings her passion to Treleaven and hopes to continue creating "comfort food with a twist" in the days to come.
Knapp Winery and the Vineyard Restaurant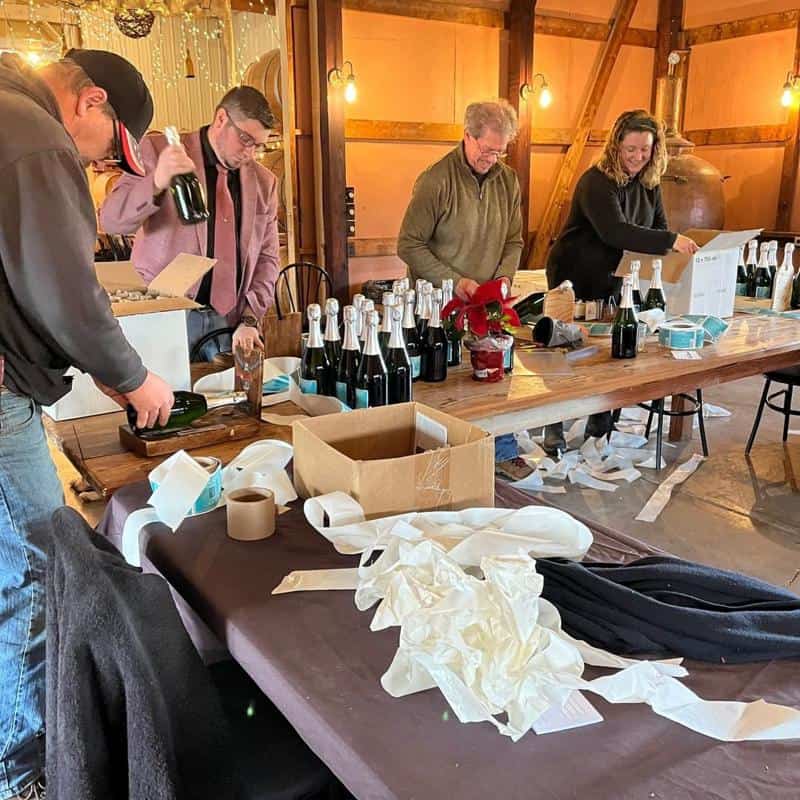 Knapp Winery was established in 1984 by Doug and Susan Knapp. Today, as of December 8, 2021, Cole and Karen Wilson are the new owners. Cole has been a long-time enthusiast of New York wine and Finger Lakes wine. So now, he hopes to continuously produce more vinifera wines while delivering the fresh and characteristically unique wines Knapp has made famous.
The Knapp's had planted some of the first vinifera grapes along the shores of Cayuga Lake. Knapp was the first winery in the Finger Lakes Appellation to plant and vinify Cabernet Franc's grape variety. Recognizing the importance of wine with food, Knapp opened the Vineyard Restaurant in 1992, becoming the first winery restaurant on Cayuga Lake.
Why you should visit Knapp Winery and the Vineyard Restaurant?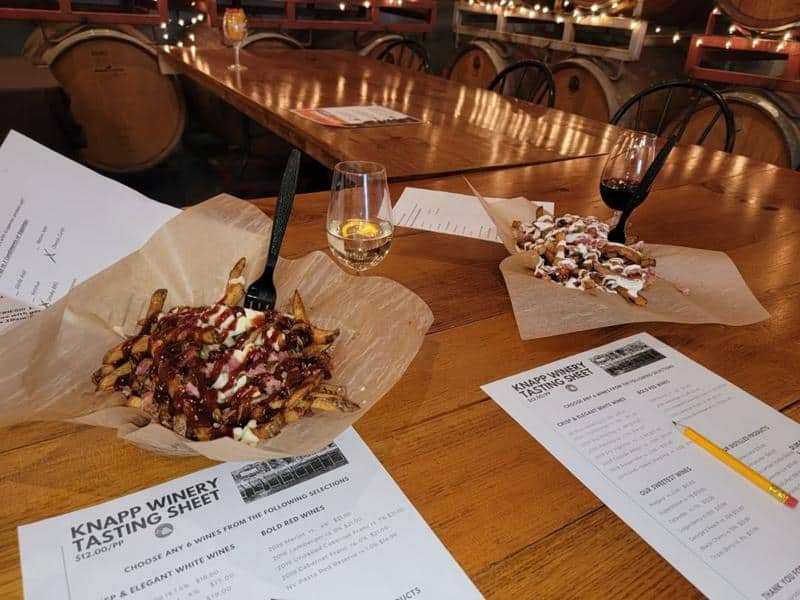 The restaurant is known for its eclectic, casual, gourmet meals. It offers a perfect opportunity to pair award-winning wines with great food, using local ingredients from area farms, including herbs and vegetables from their neighbors up the road. Located steps away from the tasting room, the restaurant opens to an outdoor patio shaded by a trellis of grapevines.
It is the perfect setting for a Finger Lakes wine country experience and an ideal way to spend a day in the Finger Lakes. Knapp's Vineyard restaurant is open seasonally from May through October.
Sheldrake Point Winery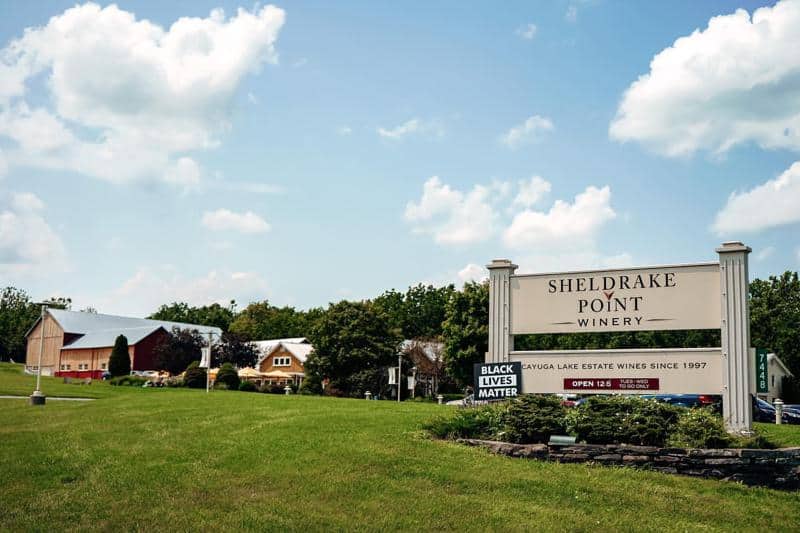 Sheldrake Point Winery is named for the prominent point of land on which it sits, located on the western shore of Cayuga Lake. A small group of wine enthusiasts purchased the 155-acre property. Sixty acres of land have been dedicated to the estate vineyard, planted with ten Vitis vinifera varieties.
They maintain the vineyard through sustainable practices, honoring the symbiotic relationship between humans and the land. They continue to be provided with high-quality grapes reflective of the terroir by tending the vineyard with tremendous respect.
The first estate vintage, produced from fruit picked on the site in 2000, was released in 2001. Since then, they have remained dedicated to their vinifera heritage and the estate designation. Today, the winery produces approximately 8,500 cases of estate-grown and bottled table and ice wines.
Sheldrake Point Winery was twice named New York State Winery of the Year and listed among the Top 100 Wineries by Wine & Spirits magazine in three different years.
Why you should visit the Sheldrake Point Winery?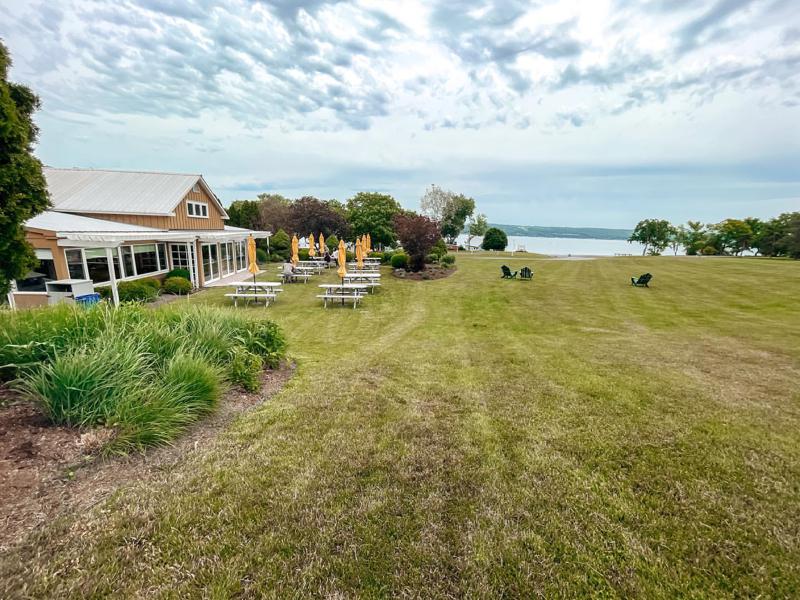 Here, you'll find a beautiful, inviting space with friendly staff eager to share their knowledge of wine with you. Their portfolio ranges from dry, classic, and reserve wines to scrumptious late harvest and ice wines, all from estate-grown vinifera grapes.
You can visit with a group of up to 6 people, and in fact, you can arrive here even by boat. Enjoy tasty wine in the tasting room or outdoors in the garden from a six pre-selected tasting flight.
Lucas Vineyards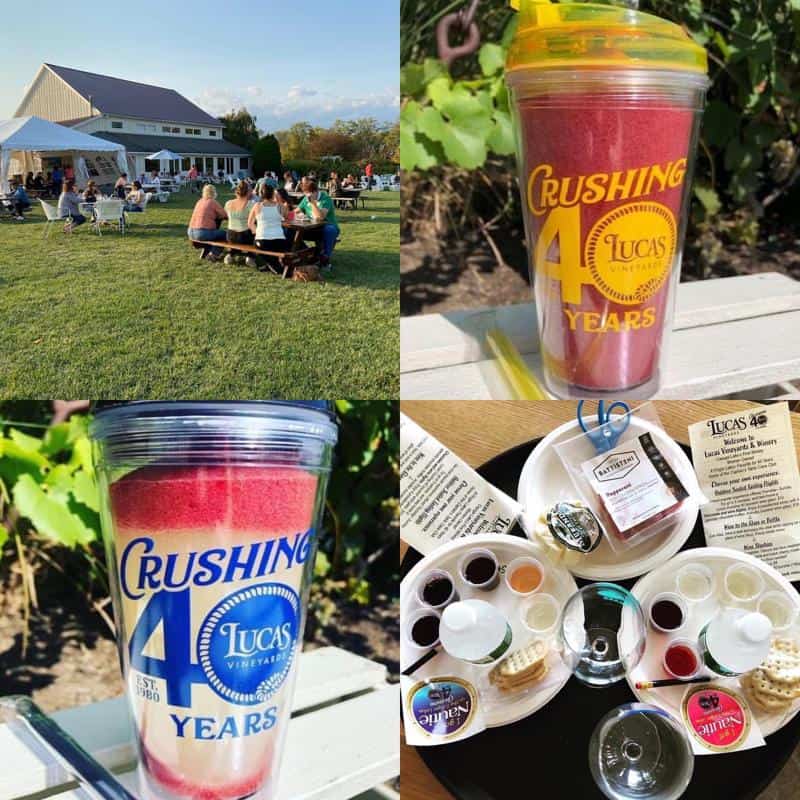 The Lucas Vineyards story began in 1974 when Ruth Lucas and her family moved from Long Island to a 68-acre farm in Interlaken, New York. The family shared a dream of creating a successful grape growing business in the Finger Lakes region. So with everyone's help in the farm by pounding posts, tilling the soil, trimming vines, they finally harvested their first crop of grapes in 1978.
However, they felt wronged after selling their carefully tended grapes to a winery that combined theirs with tons of others. So, the Lucas family made a brave decision to start making their wine under the Lucas Family Vineyards label. The first 1980 vintage, consisting of less than 500 Cayuga White and Estate Red cases, took home gold and silver medals.
Why you should visit Lucas Vineyards?
At Lucas Vineyards, the experience they provide is what sets them apart. Whether you are already a case club member, an event patron, a wine customer, or a brand-new visitor to these beautiful vineyards, their wine family will greet you warmly and value every minute you spend enjoying your wine tasting, browsing the gift shop, or relaxing outside with a fresh bottle of wine.
Swedish Hill Winery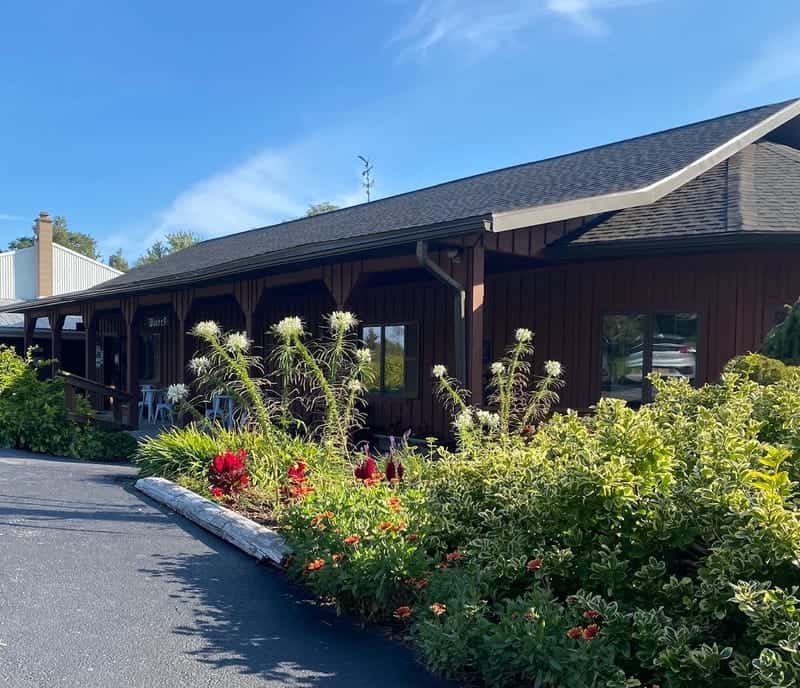 The winery's story began 48 years ago in 1969 when the Peterson family planted their first vines to sell grapes to other local wineries. However, in 1985, they decided to produce their own wine with a result of producing 1,200 cases. Gradually, the winery saw massive success throughout the years, leading to today's operations of Swedish Hill producing over 60,000 cases annually.
Now in business for three generations, Swedish Hill is proud to produce some of the most award-winning wines in the region. Amongst their accolades, they are most honored to have received 3 "Governor's Cups," the highest award given to a New York State wine in 1994, 2008, and 2010.
Why you should visit Swedish Hill Vineyard and Winery
They offer daily seated wine tasting flights. Furthermore, the deck has been expanded for seating during nice weather. Enjoy the view of the grounds and listen to the relaxing sounds of the water fountain. They also have an eclectic gift shop where we offer wine-related items, cork cages, logo giftware, wine racks, and much more.
Related Read:
Final Thoughts
The Cayuga Lake Wine Trail will impress and inspire you from the first sip to your last look at the lake. They call it America's First Wine Trail. And indeed here you can admire incredible scenery while visiting the wineries, and make memorable moments with friends.
Taste excellent sweet, dry, or dessert wine while exploring this quintessential Finger Lake that sets the scene for unforgettable day trips and getaways at secluded waterfalls or lakefront restaurants.