A few bottles of wine are undoubtedly on just about everyone's shopping list this month. It is after all the month of expressing your love to the person who warms your heart. And what better way to do it than with a romantic dinner that includes a tasty bottle of red wine?
If you're one of those people who always feel a certain amount of pressure to create the perfect date night then this article's definitely for you! While we can't teach you how to turn on the charm, we can certainly give you a few tips on how to choose the right bottle of wine to create the perfect ambiance of love and romance.
Why Do We Drink Wine on Valentine's Day and Other Romantic Days?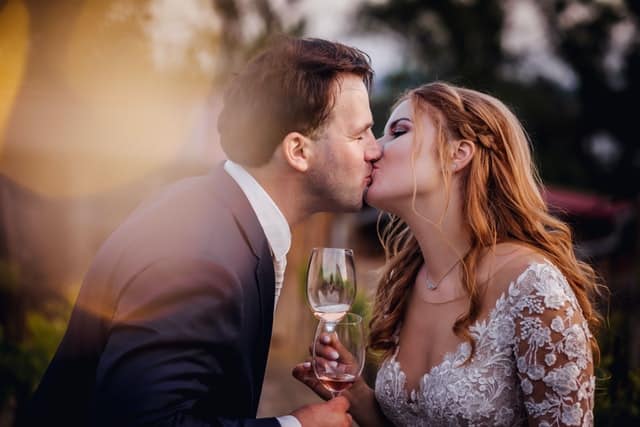 Whether you're an avid wine aficionado or just an occasional vino drinker, there seems to be an unwritten rule to include a bottle of wine with your romantic dinner plans. Wine just seems to pair well with love and chocolates! Is there a particular reason for this?
We've compiled three of the more popular reasons people enjoy wine on Valentine's Day as well as other romantic dates.
Romanticism: No matter what your romantic dinner plans are, the common theme of love is key. All your accessories, foods and drinks should center around creating the perfect sense of romanticism. And truth be told, in the right setting, a rich red wine tickles the senses. Aside from helping everyone unwind, a delicious red wine really sets the mood for a special evening.
Releases the right hormones: It's no secret that drinking red wine encourages your brain to release the oxytocin hormone. Often referred to as the "love hormone", oxytocin is a chemical compound responsible for affectionate types of emotions.
Great for food pairings: Whether you're going all out and planning a three-course dinner, or planning a lighter meal, the good news is, there's a red wine that pairs well with your food choice! Selecting a drink that pairs well with your chosen meal will not only impress your partner but also make for a memorable dining experience. With the variety of wines available, it's easy to find a match for everything from chocolate to a hearty meal and even a sweet dessert!
What 5 Wine Choices Get You in the Mood for Love?
If you're not all that familiar with the different types of red wines to choose from, it's important to know that not all red wines are the same. Not only do they look and taste different, but they also pair differently with foods.
While some might argue that all wines are generally romantic, it's worth noting that some wines are a lot better at putting you and your partner in a loving mood.
In many instances, your romantic dinner takes place after a stressful day at work. This could leave you and your partner too tired or stressed to truly experience the spirit of a romantic dinner.
Fortunately, the right bottle of wine can fix your mood in no time! We've listed a few of the better options to get your romantic senses tingling.
4 Best Wines for Date Night
Romantic evenings and good wines aren't only reserved for Valentine's Day. In fact, some people believe the secret to a meaningful relationship is to keep the romance alive. One easy way to do that is to have regular date nights with your significant other.
Just as on Valentine's Day, a bottle of good wine is key to creating the right mood. Whether your date night involves dirtying some pots and pans or simply watching a few of your favorite movies, there's always room for a good wine or two.
Some of our favorite date night wines include the following:
4 Romantic Wine Options for Date Night
As we've mentioned before, some wines are more romantic than others. Some selections make for better choices if you really want to step up the romance. It's also a great list to keep for any occasion that involves spoiling your significant other!
Check out these few popular options many wine aficionados regard as the romantic wines you should definitely consider:
Jordan Cabernet Sauvignon 2016: Any collection of wines to consider for romantic occasions wouldn't be complete if we didn't list a great Cabernet! With its dark color and spicy red fruit flavor, this wine is just simply elegant!
Chilean Carmenere 2014: This is the perfect wine if you want to spoil a partner who enjoys the finer things in life. With its array of aromas and flavors, it's a great addition to any date!
Super Tuscan Merlot: Romance has always been associated with the deep burgundy Super Tuscan wines. Since they're a combination of French and Italian grapes, they make for great conversation starters!
Tiefenbrunner MERUS Gewürztraminer: This beautiful white Gewürz is proof that white wine can be a romantic choice! This wine boasts a bright acidity without being too syrupy! For the partner who enjoys a good white wine!
3 Best Wine for Couples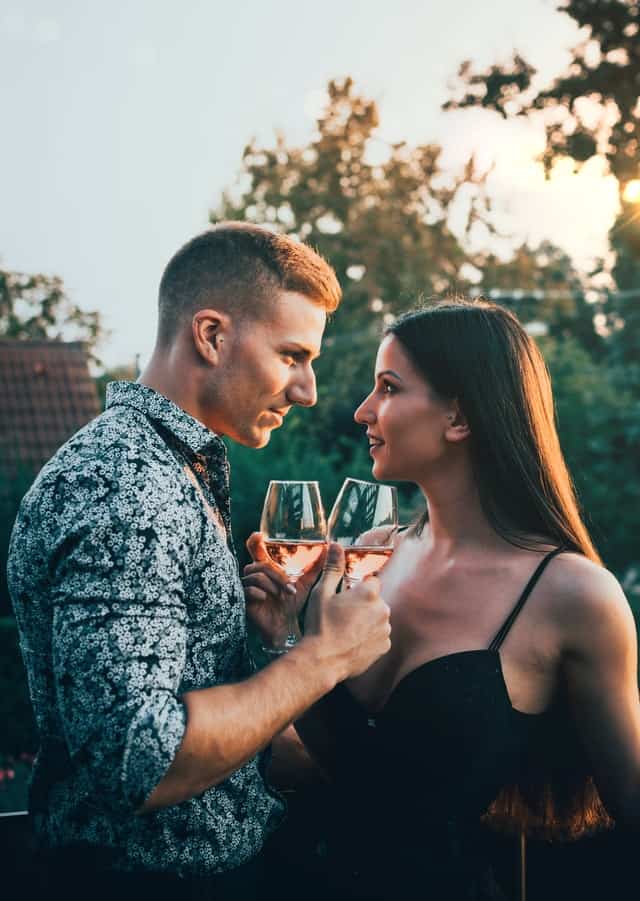 With hectic and sometimes conflicting schedules, it can often be difficult to find time to sit down with your partner and just share a meal and a conversation about your day.
If this is the case, every opportunity should be treated as a special occasion. Having a few exquisite wines close by will make it easy to have a romantic evening or a spontaneous dinner with your significant other!
We've included a few wines that you should stock in your pantry for these rare and special dinners.
Rosatello Rose: A sparkling Rosé wine is always a great idea for a chilled evening with your partner. With an abundance of flavors that include strawberry, citrus and cream, a Rosé is an easy choice.
Antica Terra Coriolis Pinot Noir 2016: For wine lovers who enjoy a Pinot Noir almost as much as their partner's company, this is a perfect choice! With just the right balance of fruit and earthy undertones, it won't disappoint.
Willunga 100 Shiraz 2010: This is a typical example of an affordable wine that tastes as if it costs a fortune! With its overwhelming array of fruit, it's a memorable choice for making memories!
Image from Pixabay
Which is More Romantic? Wine or Champagne?
When it comes to deciding if wine or Champagne is more romantic, it really comes down to your personal preference. There is a common opinion that love should be celebrated with a good old-fashioned bubbly!
Part of the reason Champagne is considered more romantic than wine is the symbolism that has always surrounded the ever-popular bubby. It symbolizes happiness, celebration and good times! The fizzy bubbles in your glass just add to the love magic!
Whether you're going to opt for a bottle of Champagne or a tasty Prosecco, we've got you covered!
Here's our list of top Champagne and Prosecco options to consider if that's your preference.
Also Read: 15 Best Champagne Brands to Consider
Final Thought
One thing is for sure. Whether you're planning a romantic evening for Valentine's Day or simply want to spruce up a regular date night, the drink of choice should be a rich, red flavorful wine!
With the wide selections of wines we've listed, it should be very easy for you to find one or even two bottles of wine to create the most romantic impression. There's an old saying that says, "All you need is love and a bottle of wine" – We couldn't agree more!