It isn't difficult to find a reason to open your favorite bottle of Champagne. After all, there are so many wonderful occasions that are only best celebrated with a good bottle of bubbly. Whether it's a birthday or simply just the celebration of a delicious meal, one should never have to look too far for a reason to sip on a delicious glass of bubbly.
With the wide variety of options available on your supermarket shelf, it's even possible to enjoy distinct types of Champagne for each unique occasion. If you don't already have a specific favorite, it might be challenging to choose just one!
Fortunately, we've compiled a list of the absolute best options that will not only suit any occasion but any palate as well. Keep reading as we delve into our top 15 Champagnes!
What is a High-Quality Champagne?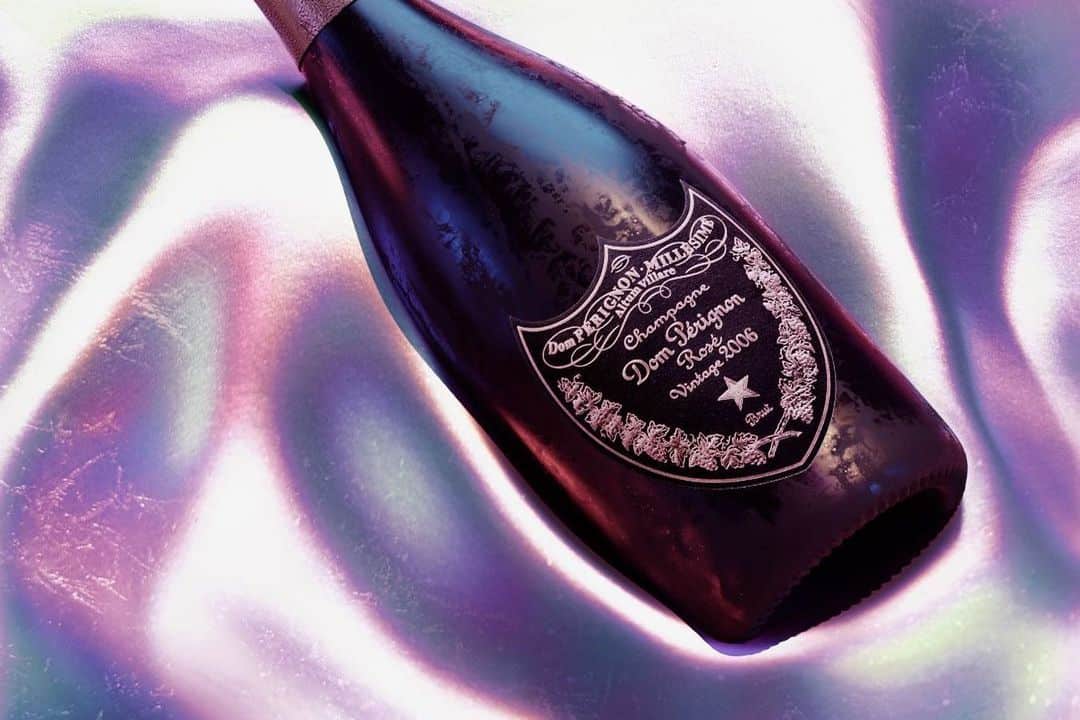 Choosing the best champagne starts with knowing the difference between a cheap version and high-quality champagne. Essentially, it comes down to the size of the bubbles. The smaller the bubbles, the crispier and more refreshing the Champagne will be.
How Do You Choose a Good Champagne?
No matter what the occasion, choosing a quality bubbly is important if you want to make an impression. With a wide variety to choose from, it can be challenging if one bubbly looks pretty much like the next.
Fortunately, we've made your search easier by compiling a list of steps that will help you pick the best champagne. Read on as we take a closer look at these steps.
Step 1: Learn the Difference Between Champagne and Other Sparkling Wines
It's important to learn that not everything that sparkles is Champagne. For a drink to feature the prestigious "Champagne" label, the drink must be made in the town of Champagne, France. Real Champagne has the finest bubbles and has a higher price point.
While cava and prosecco are delicious, it's important to note these two aren't original types of Champagne. Cava is a sparkling wine from Spain while Prosecco is from Italy.
Step 2: Know the Difference Between the Sweetness Levels
Champagne, like wine, comes in various levels of sweetness and dryness. When deciding which option you prefer, you have the following to choose from:
Doux: This is the sweetest possible version of Champagne. It's ideal for people with a sweet tooth.
Demi-sec, Sec and Extra Sec: While not as sweet as the Doux variants, the Sec versions are sweet enough to be a good match for desserts.
Brut and Extra Brut: If you prefer a dry Champagne, then this is the option for you.
Step 3: Understand the Differences Between the Tiers
Tiers refer to specific features that differentiate the Champagne. For instance, how long has the Champagne been aged? What type of grapes has been used? Consider the following:
Reserve: This refers to bottles that have been aged for some time. This can range from 2 years to several years.
Classic: This refers to the vineyard where the bubbly is made.
Prestige: These blends are often made using the most prestigious grapes from a particular winery. Ideally, you want to look for the cuvees of a brand as these are the Champagnes made from the best grapes of a particular vineyard.
Step 4: Consider the Price
A quality bottle of bubbly will easily set you back between $15-$20. This price range is a good starting point while you search for your favorite.
Step 5: Opt for a Dark Bottle
Champagne can be compromised by excessive light so, a quality bubbly should always be in a dark (usually green) bottle. It's also essential to keep your favorite bubbly in a cool, dry place.
What is Regarded as the Smoothest Champagne?
For a long time, the smoothest Champagne has always been a Dom Perignon Vintage Champagne. The various vintage Dom Perignon's of the drinking world are both classic and sophisticated. Deep, savory flavors make this the top choice for any special occasion.
If you're a little set back by the price tag associated with a good bottle of Dom, then it's worth noting that the Veuve Clicquot is fast becoming one of the most recognized brands around the globe. As an extra brut, its crispy palate puts it on a level that matches top special vintages.
Top Champagne Brands
Champagne has been immensely popular since its creation in 1697. Whether it's the bubbles or the exquisite taste that draws you to a glass of Champagne, there's no denying a quality brand is a hit on any occasion.
Read on for a list of our top favorites that will surely make it easy to pick the perfect option for your next celebration.
1. Dom Pérignon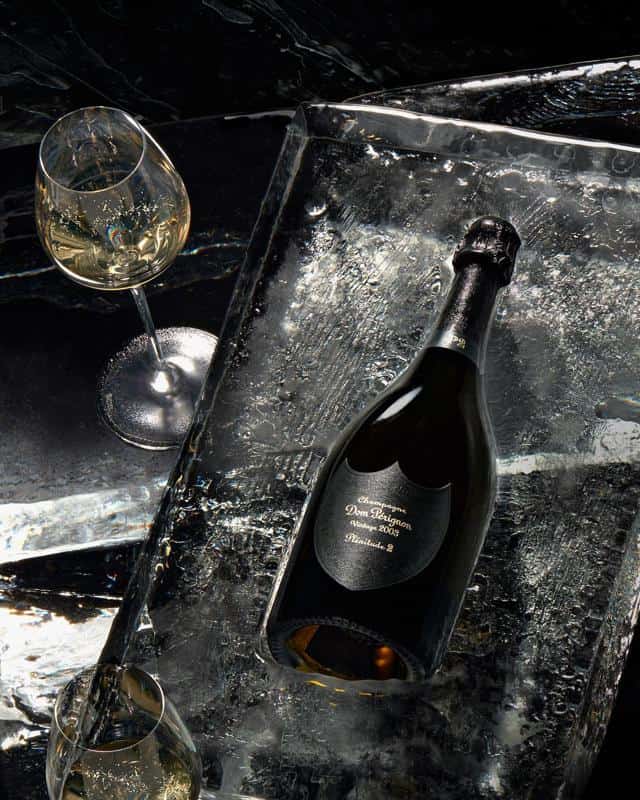 Regarded as a vintage-only brand, a bottle of Dom Pérignon is the personification of luxury Champagne. This exquisitely flavored drink uses single-year harvested grapes and ages for at least eight years.
Each bottle contains a mix of Pinot Noir and Chardonnay grapes and is known for its crisp flavor. A bottle of Dom is the ideal gift for an avid Champagne drinker.
2. Cristal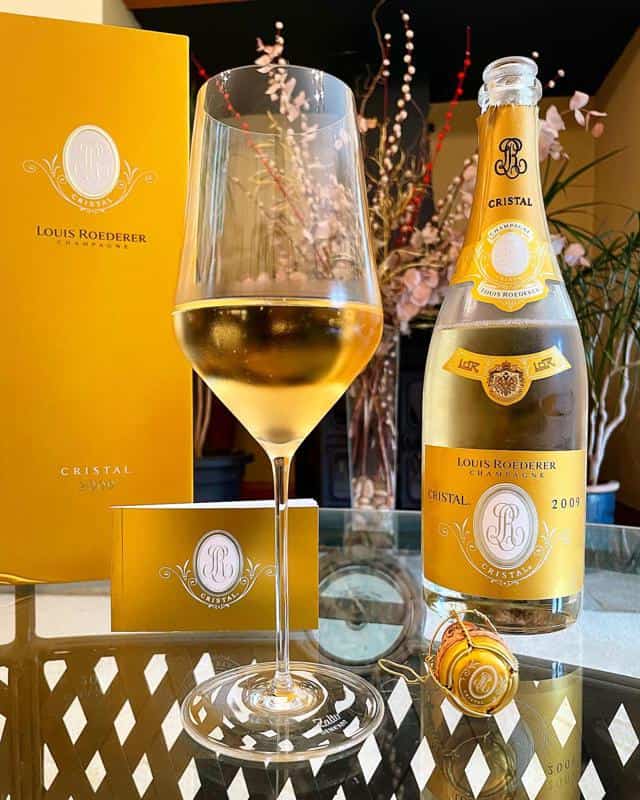 As with Dom Pérignon, Cristal is a vintage-only label. Created in 1876, this refined Champagne is a combination of 60% Pinot Noir and 40% Chardonnay. While it ages for six years, it rests for another eight months after disgorgement.
A mixture of grapes from 45 plots creates a complex bubbly with flavors of roasted hazelnuts, candied orange and Mirabelle plum. Looking for the perfect wedding or birthday toaster, a bottle of Louis Roedere Cristal will do.
3. Moët & Chandon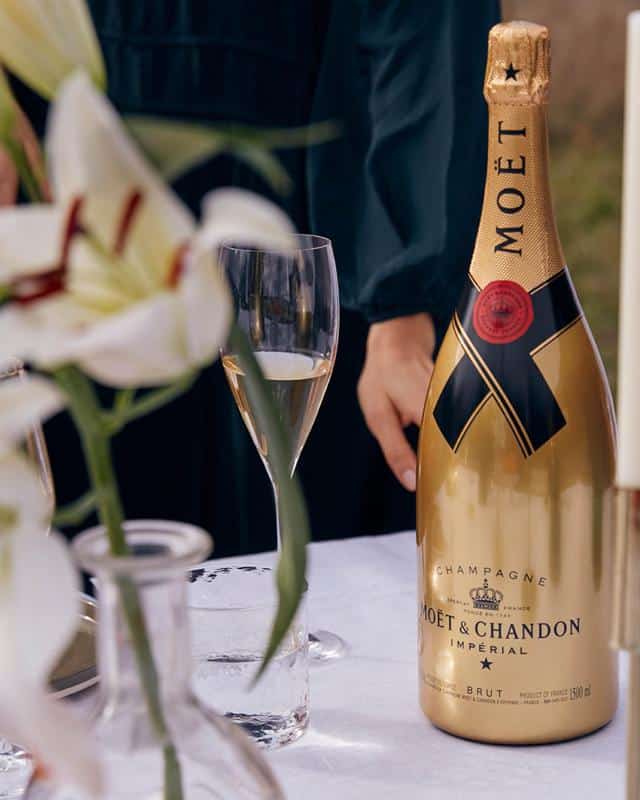 This Champagne with its distinctive fruity flavor is one of the more popular types of bubbly enjoyed the world over. Created in 1743, rich, chalky soil is responsible for the unique aroma.
For people who prefer a sweeter Moët & Chandon, there are non-vintage options that feature expressions of apple, raspberry and peach. This choice is the perfect option to enjoy at parties and celebrations.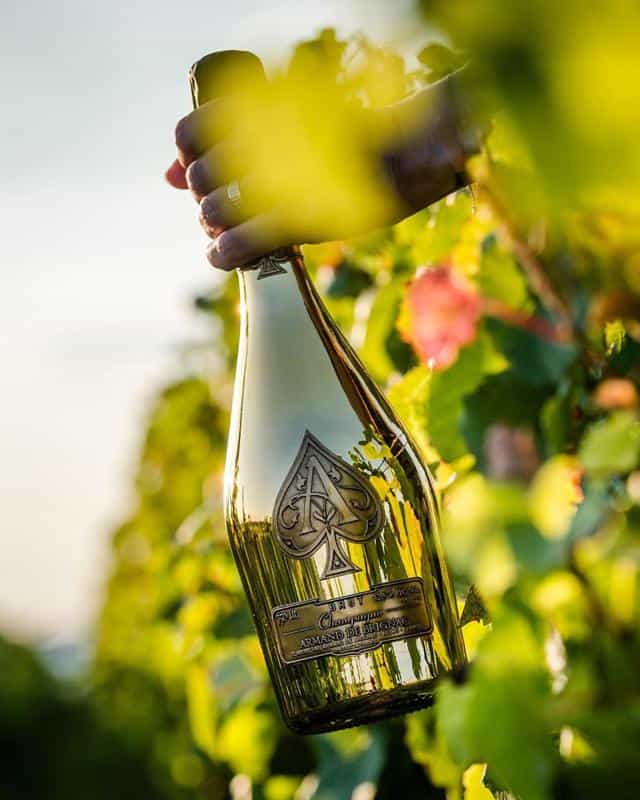 Commonly known as the Ace of Spades, this celebrity bubbly is well known for being the American rapper, Jay-Z's contribution to the bubbly world. With its celebrity reputation, it's commonly found at fancy clubs, bars and A-lister restaurants around the world.
Thanks to its gold bottle and complex flavor, it's easy to distinguish from the rest! Ideal for a celebration where the bubbly is the center of attention.
5. Piper-Heidsieck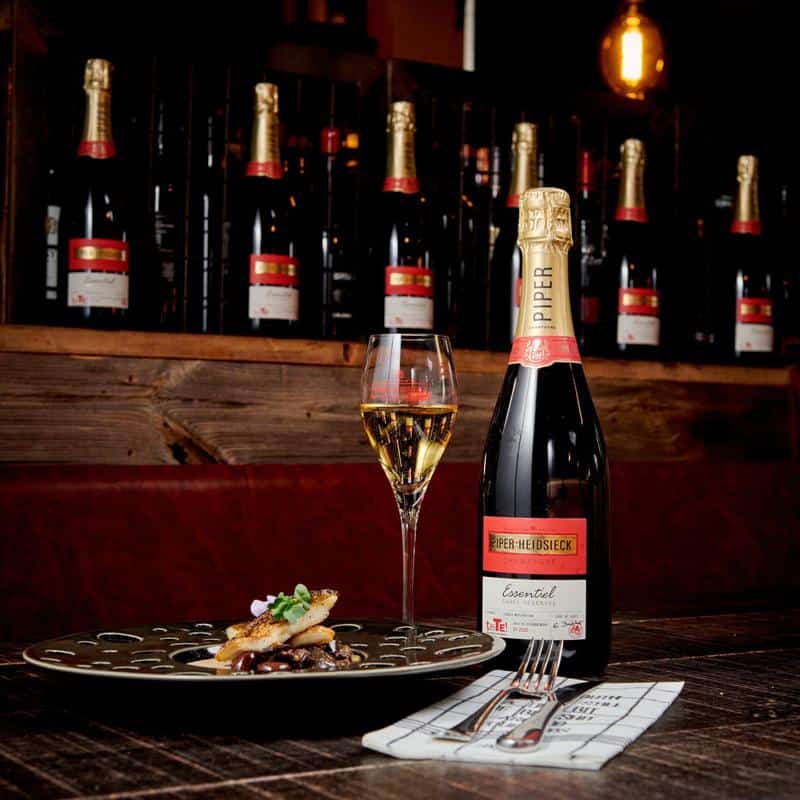 Another popular bubbly often seen around A-lister parties and events is Piper-Heidsieck, also referred to as "the red label." It's also well known for being the bubbly of choice for the beautiful Marilyn Monroe. Since then, the red label has been seen at many luxury events including the Cannes Film Festival.
6. Taittinger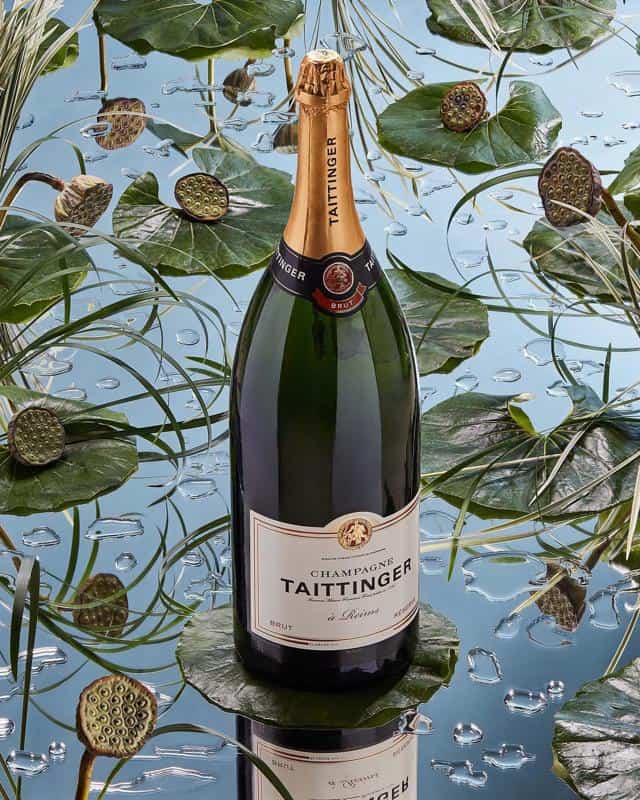 Notorious for being one of the few family-owned and managed Champagne businesses, the Taittinger name still features on the label. Seen by some Champagne connoisseurs to be both elegant and balanced, this brand creates a pleasing aroma and an even better palate experience. The Taittinger La Francaise Brut is an incredibly popular choice with seafood dishes.
7. G.H. Mumm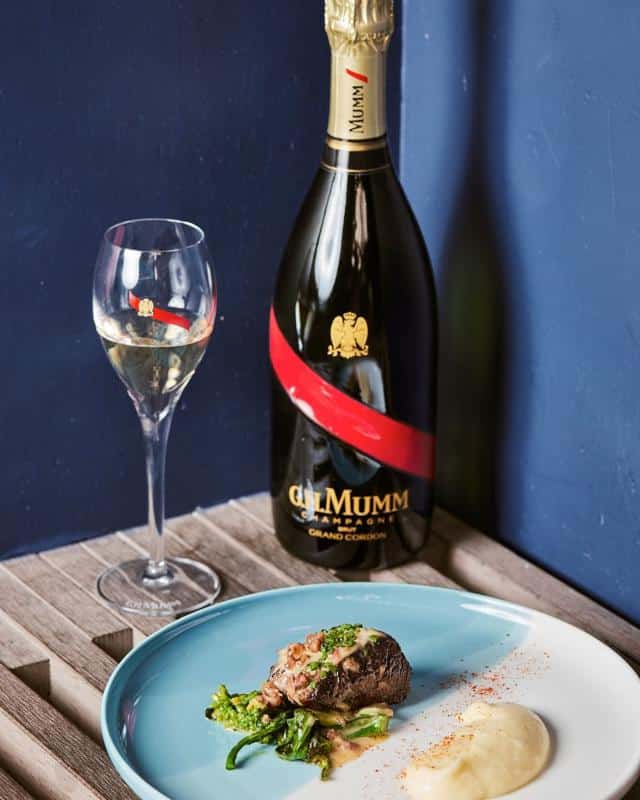 If you're looking for the Champagne you might have enjoyed at a five-star restaurant, it would most certainly have been from the Champagne House G.H. Mumm.
Aside from being a firm favorite with haute cuisine, this bubbly is the one you see on the sports podiums such as the Formula One Racing. So, if you want to celebrate your favorite driver's victory, this is the choice to opt for!
8. Veuve Clicquot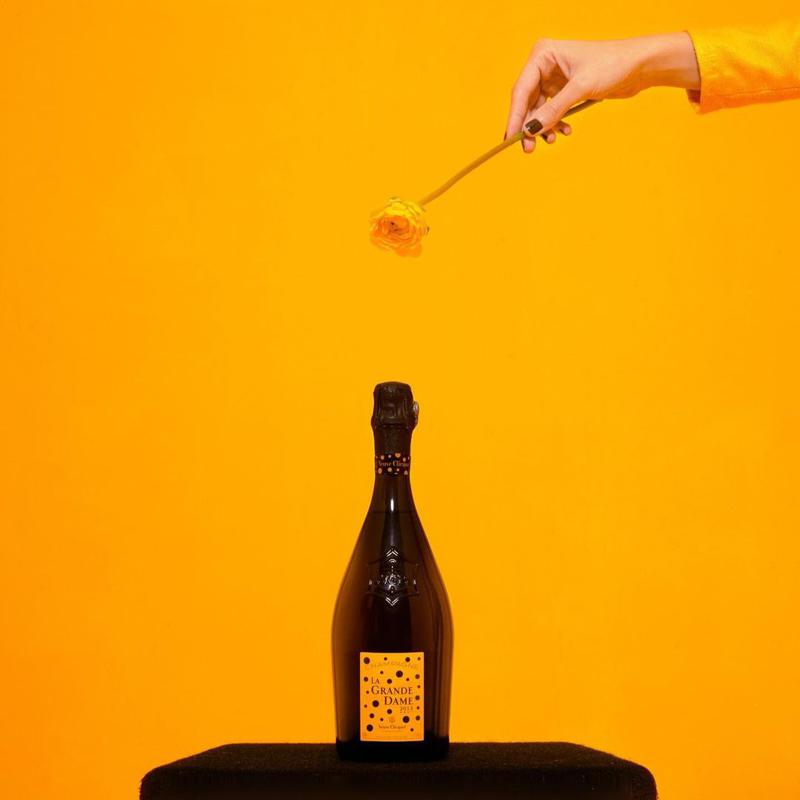 Veuve Clicquot is one of the more recognizable Champagne brands. Its unmistakable yellow-orange label makes it stand out in any crowd. Adored by many for its characteristic-rich and toasty flavors, this delicious option is always in style. For a fruitier option, consider the Veuve Clicquot Rose. It's a firm favorite for weddings and birthday celebrations.
9. Bollinger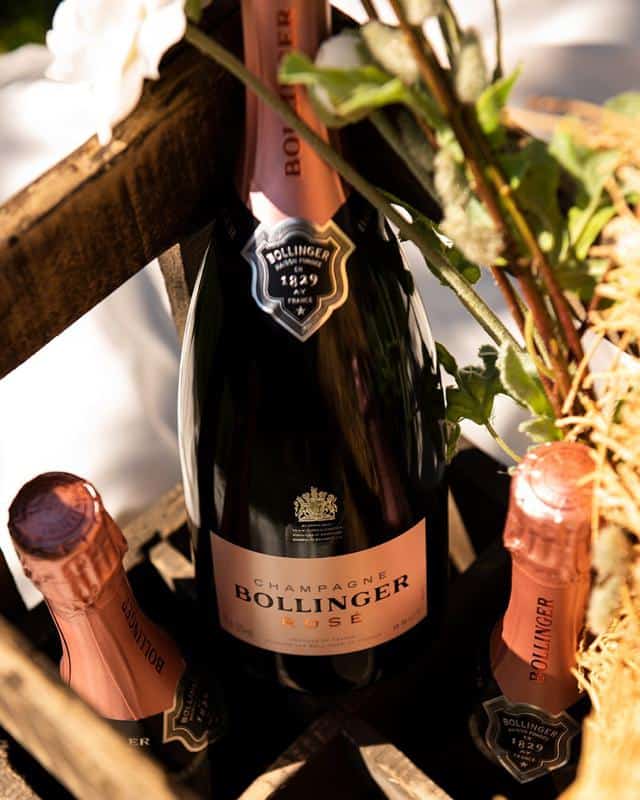 If you're a fan of the James Bond franchise, you'll be delighted to know that Bollinger is the super spy's go-to bubbly. This is probably because this blend is made with Pinot Noir and has a complex, full-bodied palate. The Bollinger Special Cuvee is ideal for any occasion from a high-tea with friends to a black-tie event where only the most flavorful Bubbly will do.
10. Pommery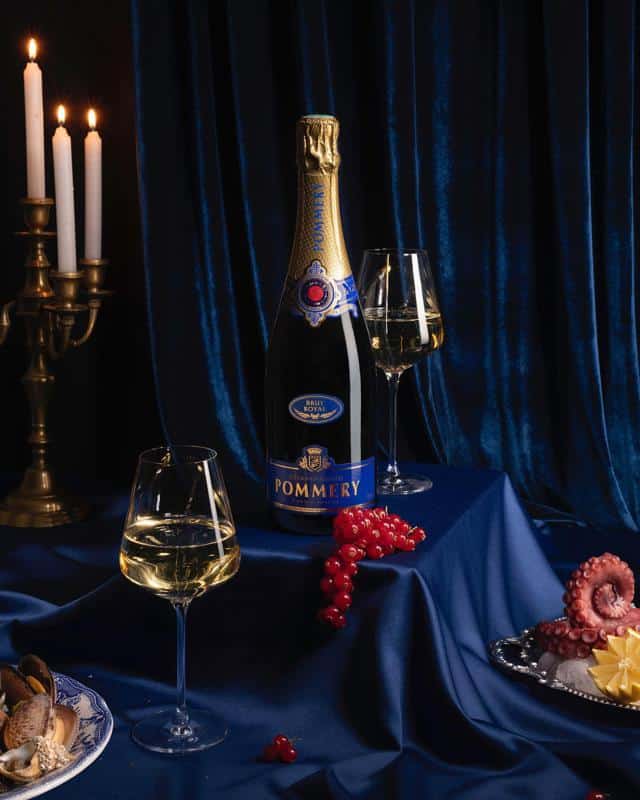 The Pommery brand, despite being around since 1858, continues to impress by keeping up with the times. Not only did this Champagne house introduce Brut into the Champagne category, but they're also well-known for being the first eco-responsible Champagne. The Pommery Brut Royal is a common choice for icy breakfast mimosas or as a complement to a lunchtime celebration.
11. Pol Roger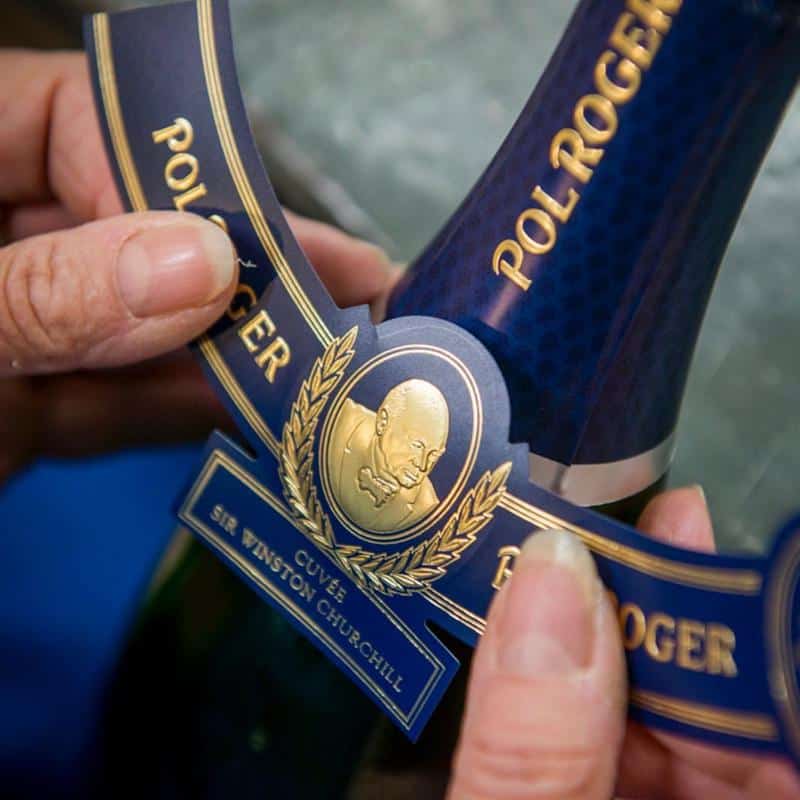 Pol Roger is the epitome of style and class. As the official Champagne supplier to the British Royal Family, this popular bubbly was the drink of choice at Kate and Williams's wedding. It's also a firm favorite of Her Majesty Queen Elizabeth II.
With its crispy freshness, the Pol Roger Brut Reserve is a Champagne suitable for any occasion with celebrating.
12. Krug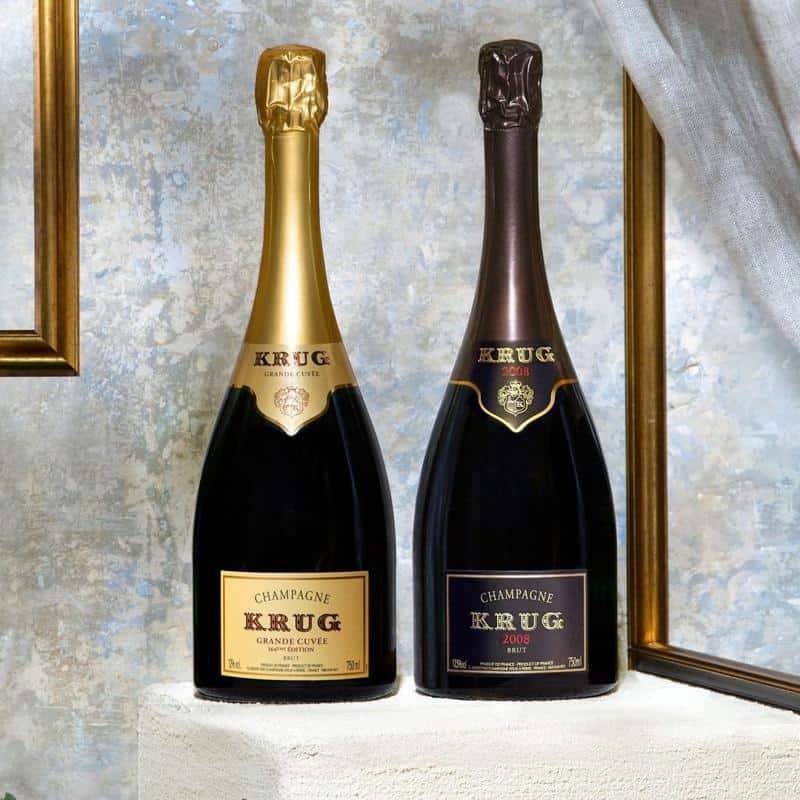 If your celebration deserves the most elegant bottle of Champagne on the shelf, you'll never go wrong with a bottle of Krug. With its rich, bold flavor profile, aficionados often refer to this elegant option as the Rolls-Royce of Champagnes. A popular choice is the Krug Grande Cuvee Brut.
13. Ruinart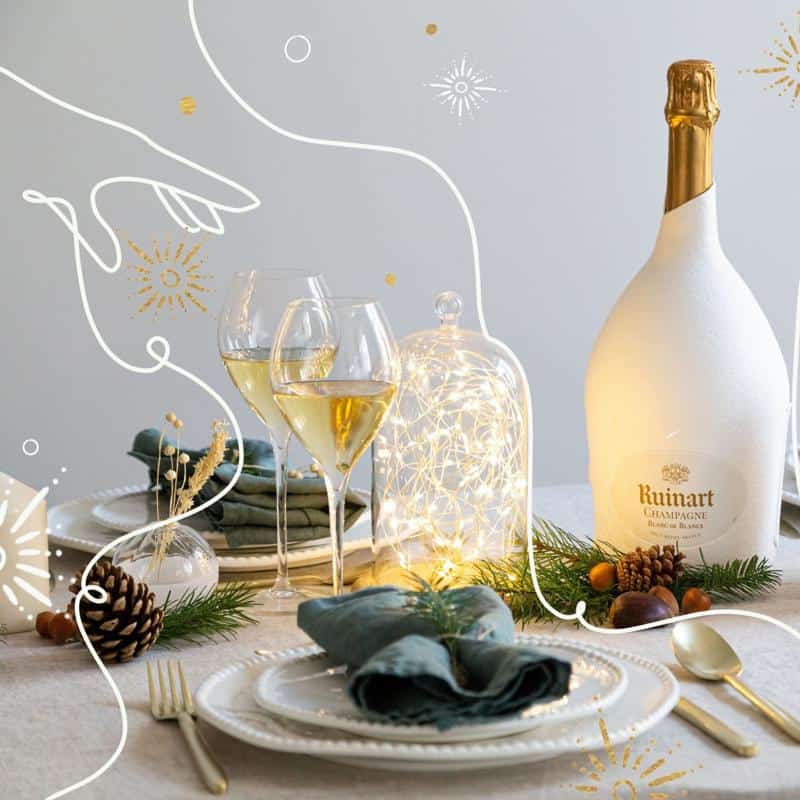 Founded in 1729, Ruinart is the oldest Champagne house in the world. As the first house to produce rosé, this exquisite bubbly has been a popular party choice for centuries. The Ruinart Brut Rosé is both crisp and elegant. If you want a drink that adds a splash of color to the festivities, this pink delight is simply perfect.
14. Laurent-Perrier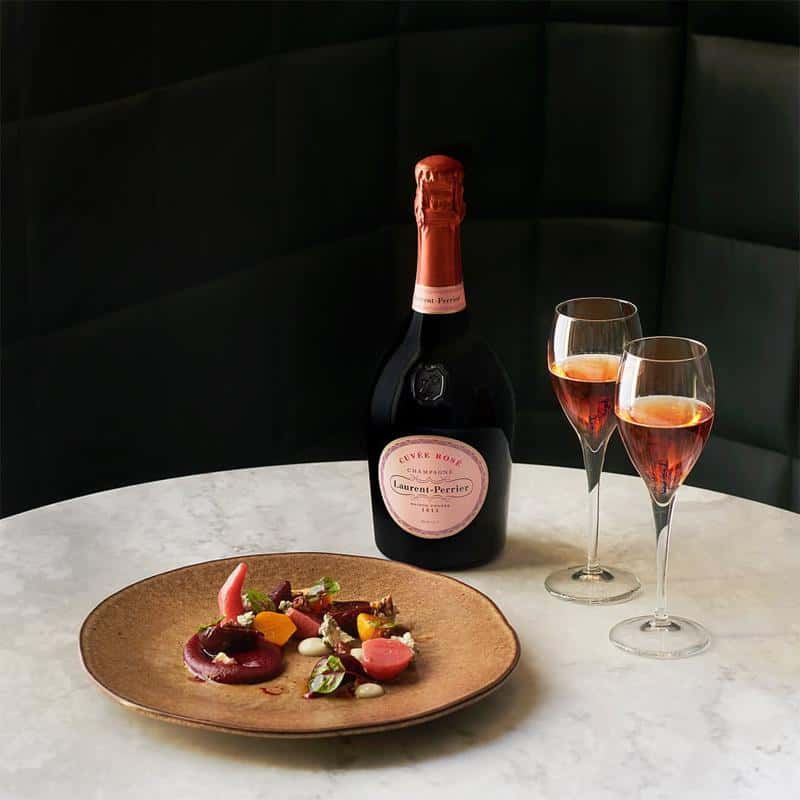 Looking for a "healthy" bubbly to celebrate with? As a low-calorie Champagne, Laurent-Perrier is well known for its crispy lightness. The Laurent-Perrier Ultra Brut has no added sugar and features a liberating 65 calories per glass unlike the average 95. A sleek design makes it a classy addition to any celebration.
15. Perrier-Jouet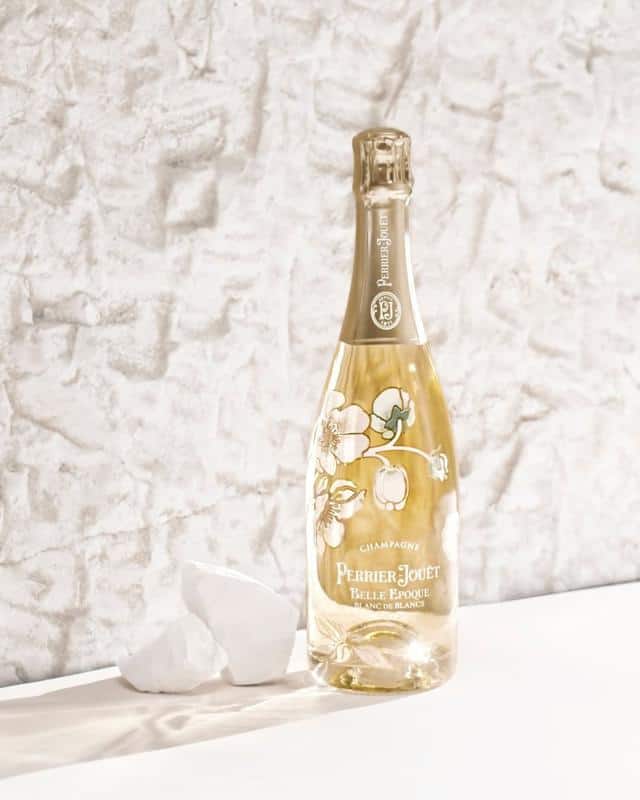 Another bubbly endorsed by Royalty is Perrier-Jouet. This impressive Brut was the personal favorite of Princess Grace of Monaco and was the life of many a Monacan party. With its iconic hand-painted floral design, this bubbly denotes art, culture and sophistication.
Photo by Richard Barnard on Unsplash
How to Serve Champagne?
Having any one of these sophisticated Champagne choices on hand is sure to impress your guests, no matter the occasion. However, serving bubbly of choice the right way is essential to creating an impression.
Simply follow these few steps to ensure your bubbly isn't a huge letdown.
Ideal temperature: Champagne should be served cool. The ideal temperature should be between 8 – 10°C.
Ice bucket: A simple trick to keep your Champagne cool is to fill an ice bucket with ice and one-third chilly water. Do this for about 15-20 minutes before serving (or guests arriving).
Glasses: Use flute or tulip-shaped glasses as these accentuate the aromas and push the bubbles upwards. While some people chill their glasses for a few minutes in the fridge, many experts say this dilutes the Champagne and don't recommend doing this.
Pouring: Hold your glass at an angle and pour a small amount of Champagne into the glass and wait a few seconds. This will prevent a build-up of foam. Then continue pouring until the glass is half full. Doing this allows the aroma to fill the top half of the glass. Always put the bottle back in the ice bucket to maintain that cool crisp flavor.
Related Read:
Final Thought
There's no denying that the right Champagne will enhance the mood at any celebration. Whether you're celebrating a birthday, wedding or simply feeling romantic, a good bubbly is an absolute must!