North Fork is the easterly part of the North Shore of Long Island, which is the easternmost point of New York State. Long Island extends east from New York City, ending in the town of Greenport to the north, and Montauk, to the south. It is a winemaking community and an American Viticultural Area.
The robust community of wine producers on the North Fork offers diverse Long Island wine experiences. You can find different grapes, winemaking styles, and tasting room experiences. Visiting North Fork will give you the experience of a deep, seasonal, and decades-long relationship between land and table.
For the best experience, here is a list of the ten best wineries in North Fork.
Best Wineries in North Fork
Wineries map:

Macari Vineyards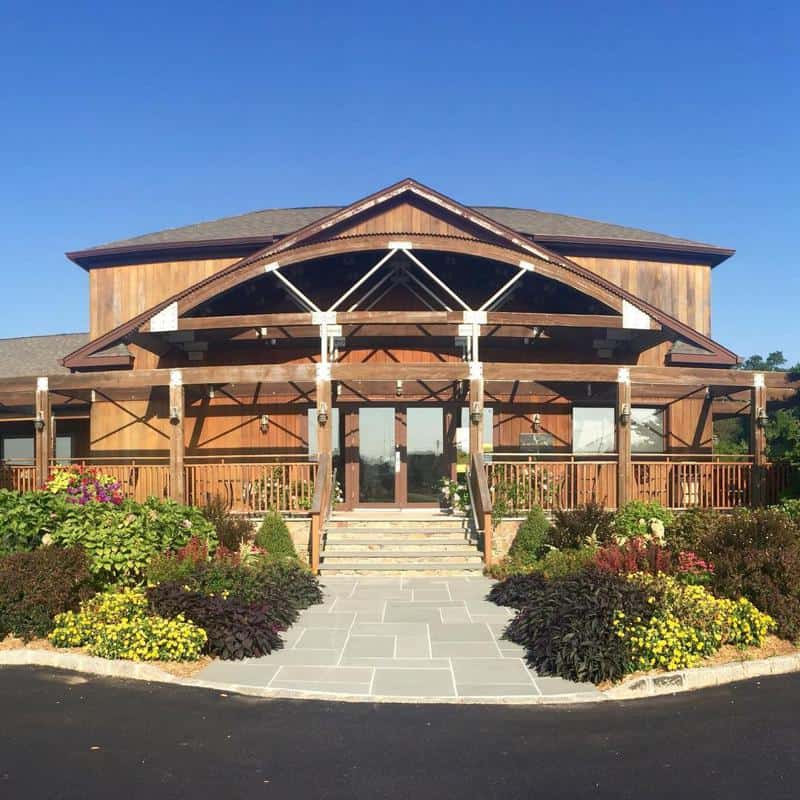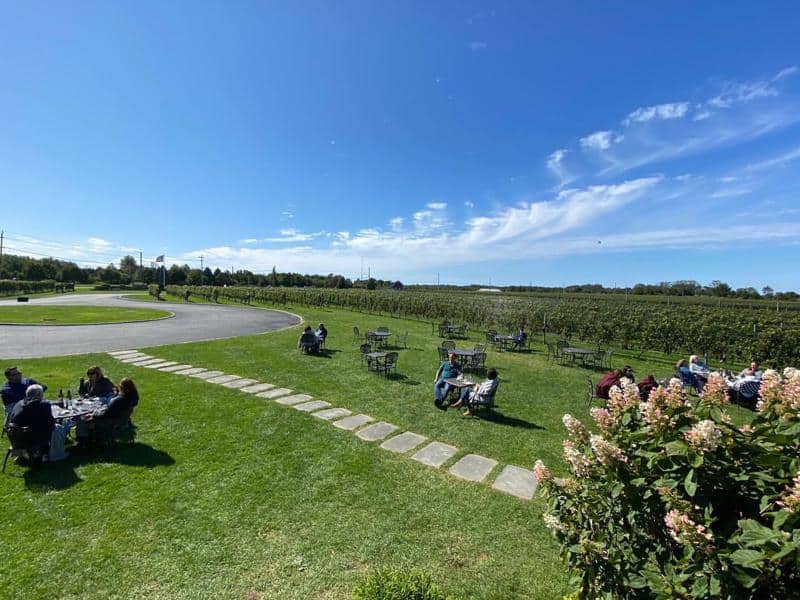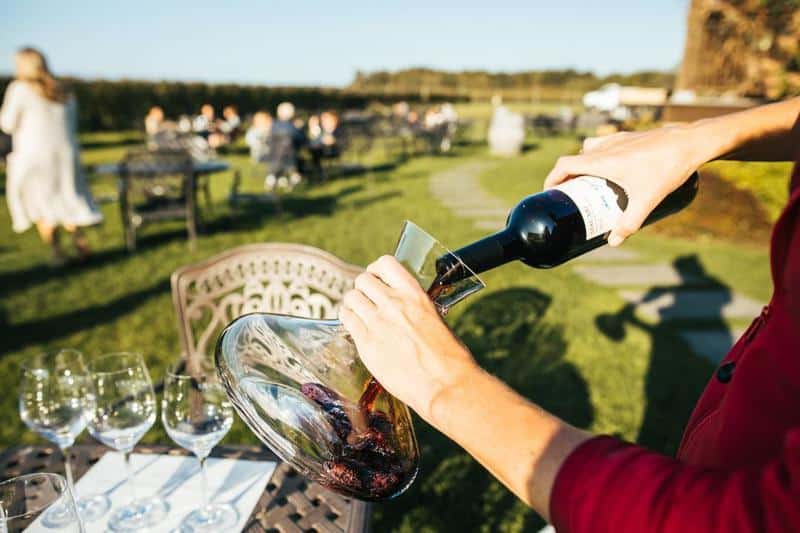 Macari Vineyards were established in 1995, however, the Macari family has a long history in winemaking. The family immigrated to New York from Italy, thus wine has been part of their family culture from the beginning. In fact, they used to make wine at their house's basement in Corona, Queens.
The family purchased a 500-acre potato field in the 1960s. Nowadays, they have transformed them into a 200-acre vinegarden with additional fields of compost and farmland. Commonly they produce Sauvignon Blanc, Chardonnay, Viogner, Grüner Veltliner, Cabernet Franc, Cabernet Sauvignon, Malbec and Merlot.
Rose Hill Vineyards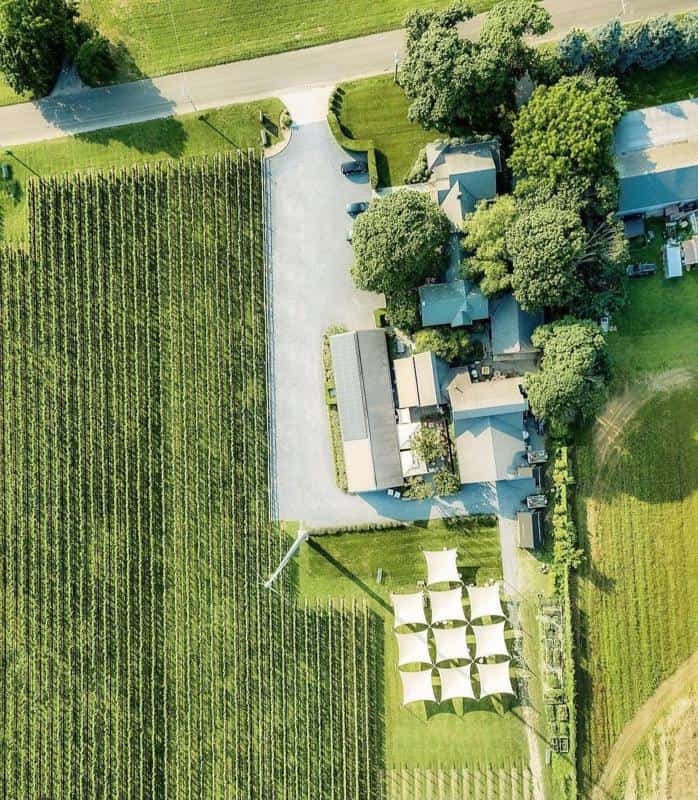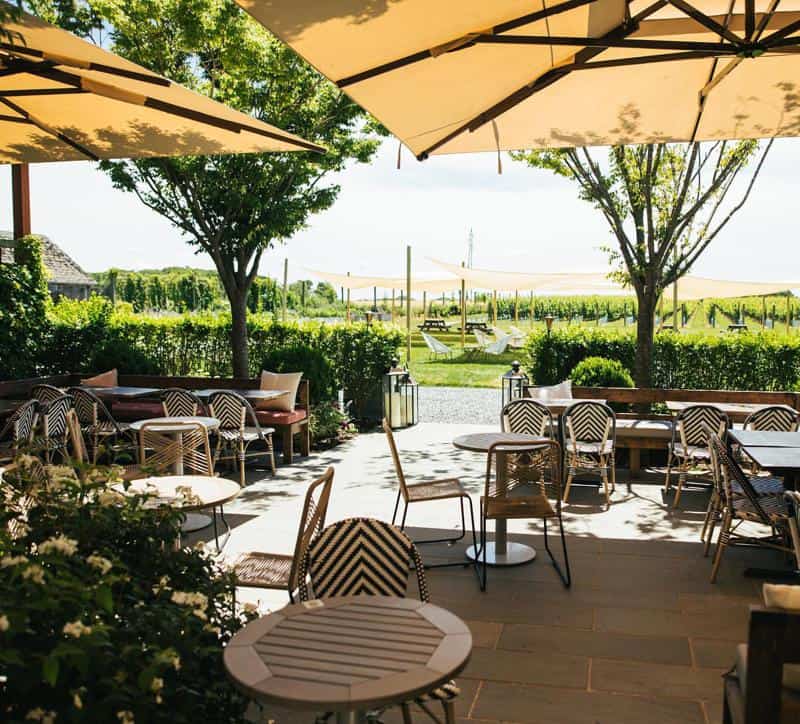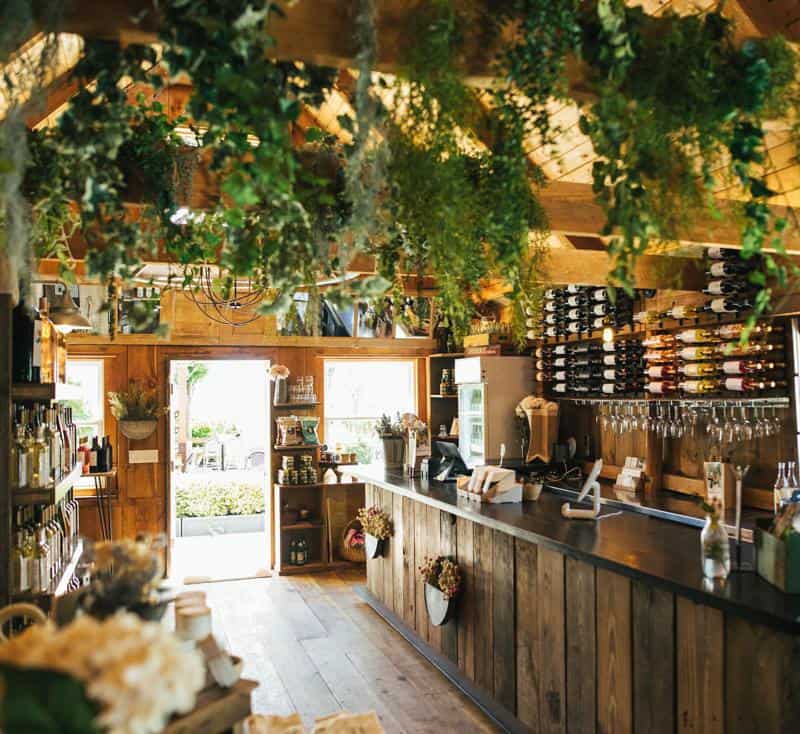 Rose Hill Vineyards is a small and humble winery set in a 125-year-old barn. With the legacy of their ancestors' farming methods and a conscious mindset, the winery provides environmentally-friendly wines. After all, Rose Hill places a premium on sustainability, choosing the most environmentally friendly products, and making the best choices when it comes to a green future.
The winery may have started as a farm, but now it has serene vistas of endless vineyards. It also offers accommodation. You can spend romantic nights in wine country at their bed and breakfast, located on 22 acres of vines. The beautifully restored, historic farmhouse is a natural hideaway for relaxation and indulgence.
Sparkling Pointe Vineyards and Winery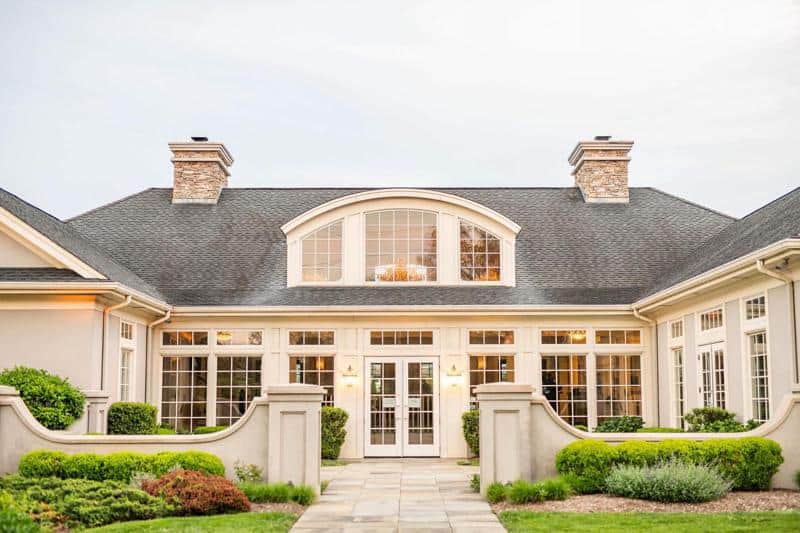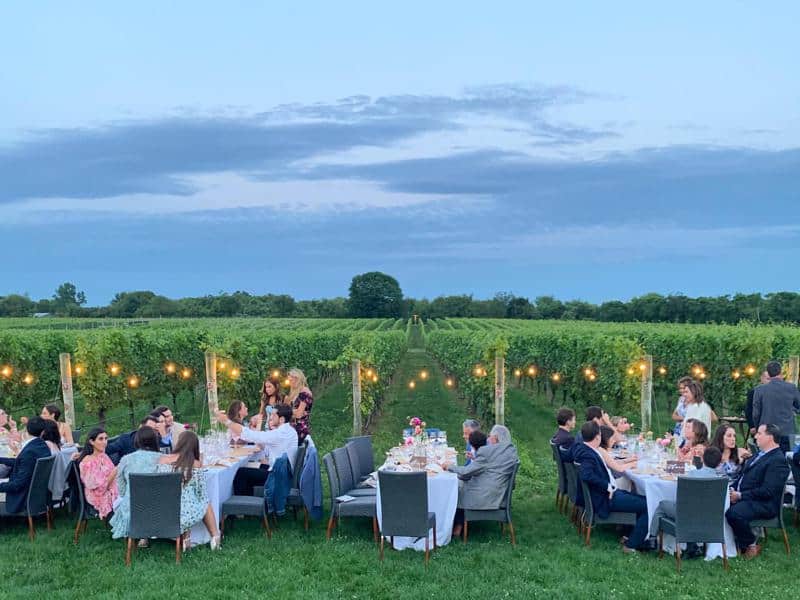 As indicated by the name Sparkling Pointe Vineyards and Winery has been producing sparkling wines exclusively in the traditional Méthode Champenoise since 2010. The 40 acres vineyard has only the classic Champagne grape varieties of Pinot Noir, Pinot Meunier, and Chardonnay.
Each Sparkling Pointe cuvée is an authentic expression of the land and the winemaker's finesse. The rhythmic union of personality and house style, the art of assemblage, and the pursuit of excellence are at the essence of all Sparkling Pointe Wines.
As the winery only produces Méthode Champenoise Sparkling Wines, specific methodologies, equipment, and facilities are available. After the delicious grape juice is ready, a reserved room holds 1,700 gallons of base wines aged in French oak and stored in stainless steel drums so, since the winery is the heart of the whole facility and allows visitors views of all steps of production with vistas overlooking the tank room and cellars.
Bedell Cellars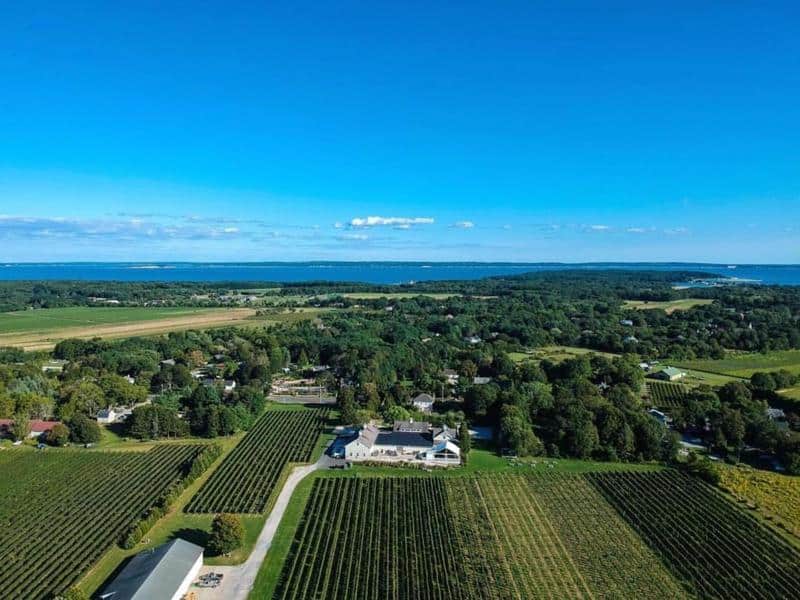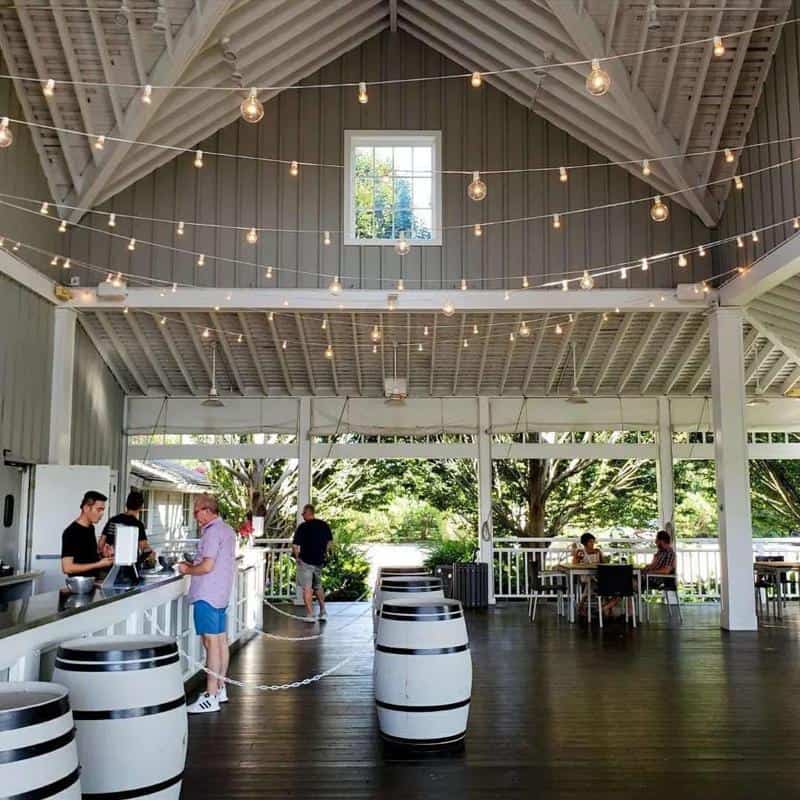 Bedell Cellars is a pioneering family-owned winery. Bedell Cellars has been creating hand-crafted wines in small batches using traditional local methods that greatly define the regional style for forty years.
The winery always strives to produce excellent quality wines and a creative flair. Bedell Cellars has managed to produce exceptional wines with a commitment to sustainable farming and artistically blending grapes grown in their unique maritime land. Some of their best wines include sparkling rose, white cabernet franc, and Malbec.
Jamesport Vineyards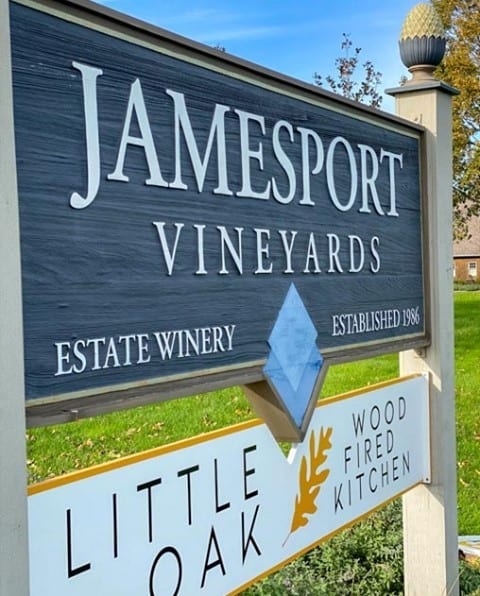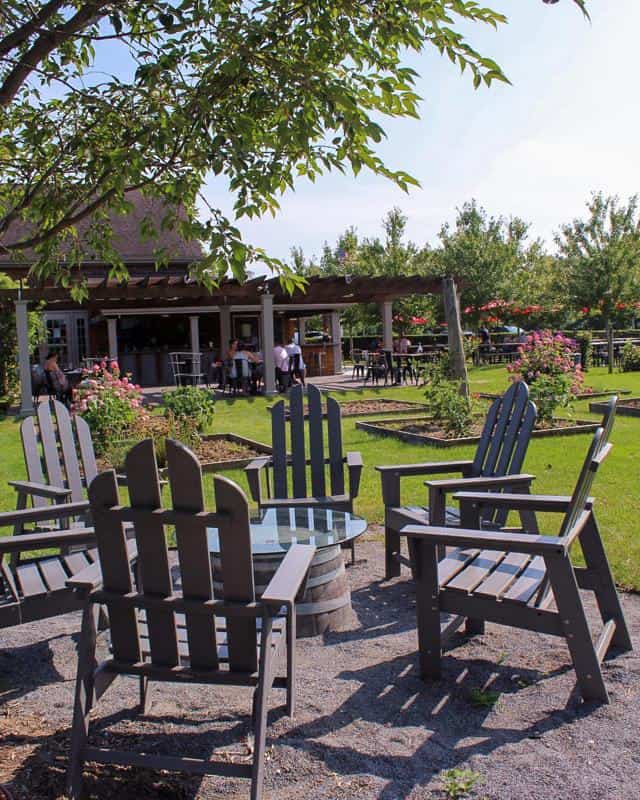 Jamesport Vineyard was founded by a father-son duo in 1986 and is one of the oldest vineyards in North Fork. It started as a 165-year-old barn, but now it is one of the best and most sought-after wineries. Naturally, it has changed dramatically since then, both aesthetically and agriculturally. The vineyard keeps being updated and evolved to ensure they produce the highest quality of fruit available in the region.
The tasting room has been expanded to accommodate an ever-growing number of visitors. Furthermore, the great lawn out back provides the perfect setting for the Jamesport weekends where people gather to enjoy great wine, light fare, and summer jazz concerts. Other event spaces throughout the property provide the perfect setting for weddings, private parties, and small gatherings.
Kontokosta Winery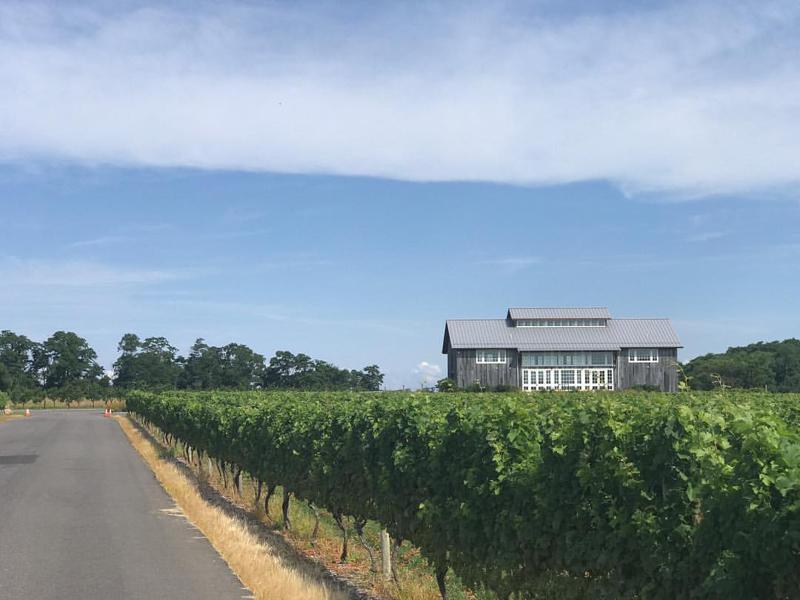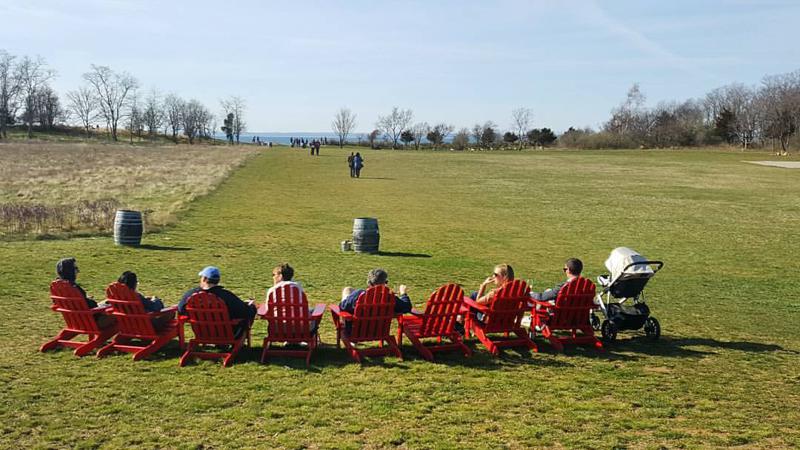 Kontokosta Winery is a magical venue with unparalleled views of the Long Island Sound. The winery is family-owned and managed. The family's mission is to sustainably shepherd the vines to guarantee consistent fruit quality and ripeness from vintage to vintage.
The winery offers guests the unique opportunity to sample award-winning hand-crafted wines in the maritime climate from which they were created. Furthermore, the winery is the perfect waterfront location for an extraordinary wedding, corporate retreat, or any special event. In fact, it offers a beautiful outdoor space for tented functions of up to 300 guests, as well as an intimate indoor gathering space for up to 80 guests year-round.
Raphael Vineyard and Winery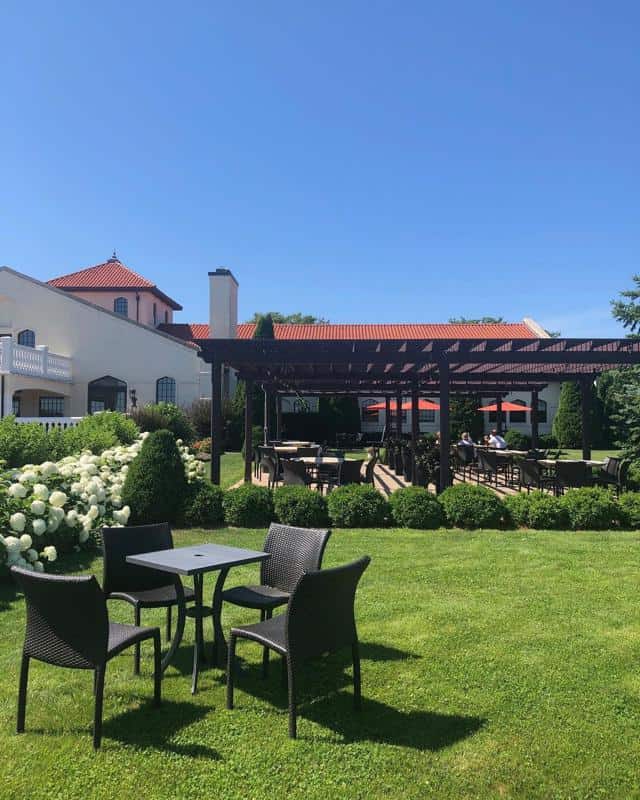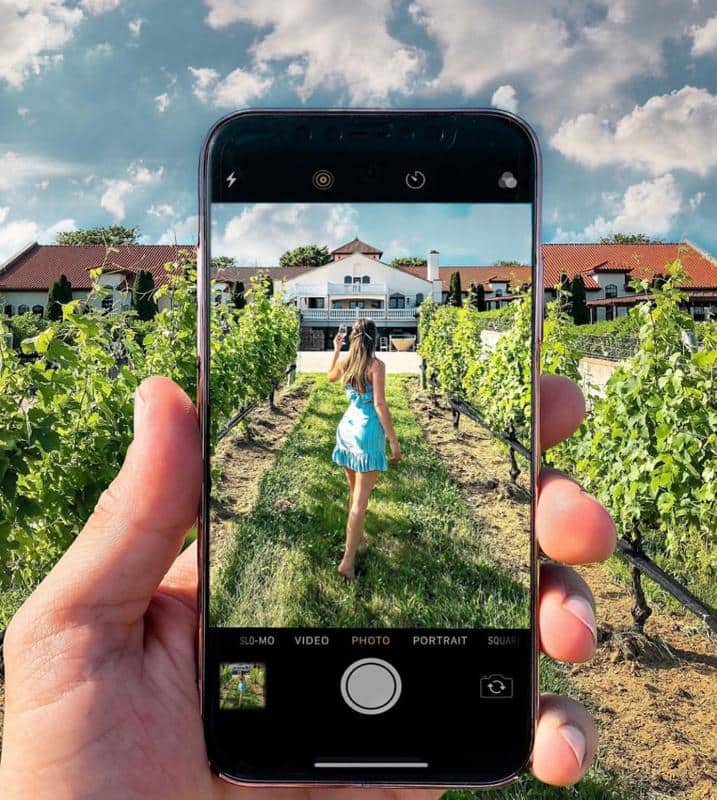 Inspired by the Italian monasteries, Raphael Vineyard and Winery showcase classic Mediterranean architecture with modern winemaking equipment. The building is 12 feet underground. Thus not only are they able to make wines using a gentle gravity-flow method, but they are also able to construct a very energy-efficient building.
Raphael wines are produced sustainably, utilizing controlled fermentation with little fining and filtration resulting in wines that purely express the local terroir. In fact, Raphael is one of the few wine estates in the United States that harvest entirely by hand. The winery strives to produce ripe, fruit-driven wines that exhibit a marriage of depth, finesse, elegance, and balance. Their wines show the excellence of the area's soil and the dedication of the winemaking team.
Palmer Vineyards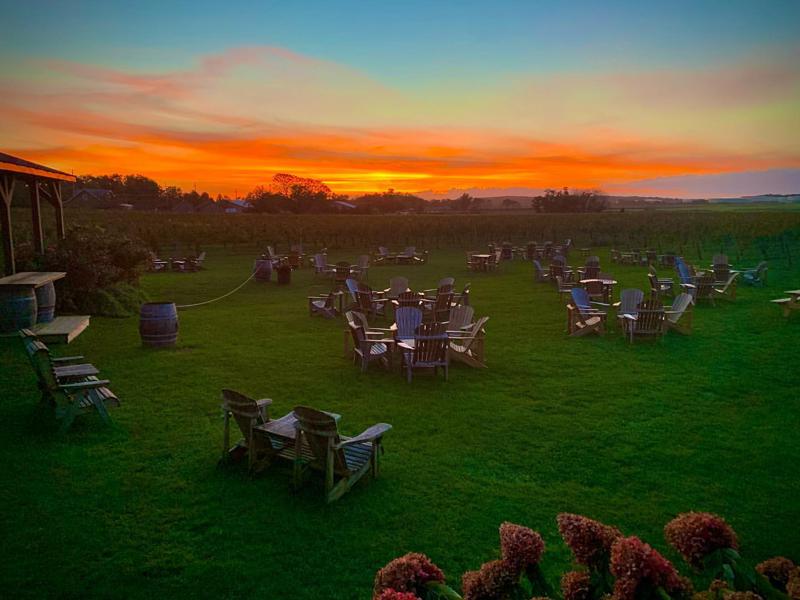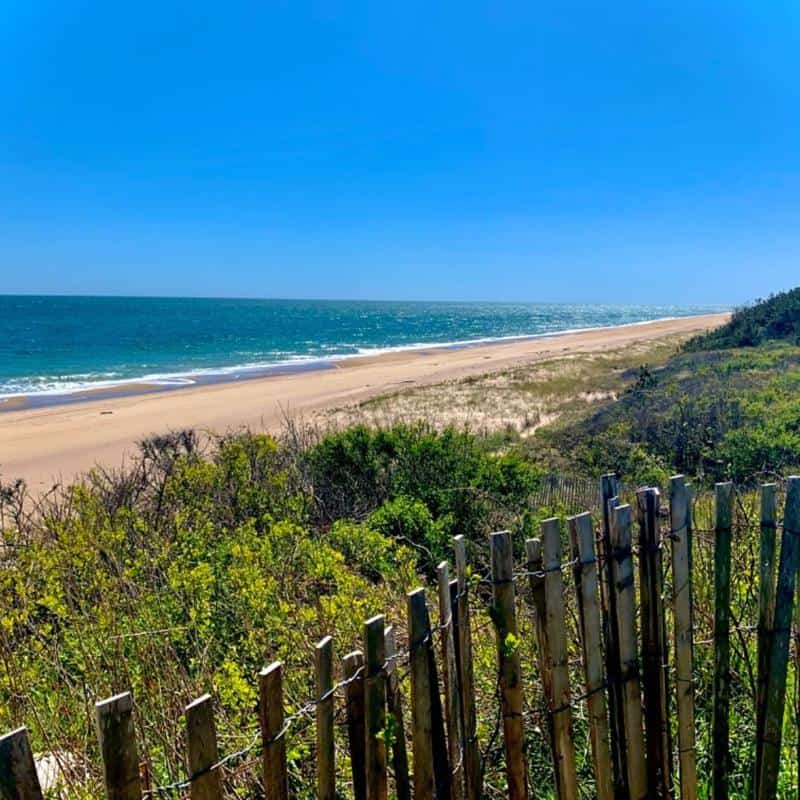 Robert Palmer first established Palmer Vineyards in 1983. His dream was to cultivate his vineyard and create high-quality wines. Indeed, the vineyard and its wines have received numerous accolades throughout the years. Today, the winery is owned and operated by the Massoud Family, who continues Palmer's vision. The winery has already established itself as one of the most visible and well-reputed Long Island estate wineries.
The winery indeed strives to always perform exceptionally either by producing fantastic wines or creating the perfect ambiance of relaxation. With excellent customer service here, you can experience wine by taste, vision, smell, and learning the winemaking process. Furthermore, the scenery of the vineyards is perfect for a wedding day, a birthday party, or any other special occasion.
Paumanok Vineyards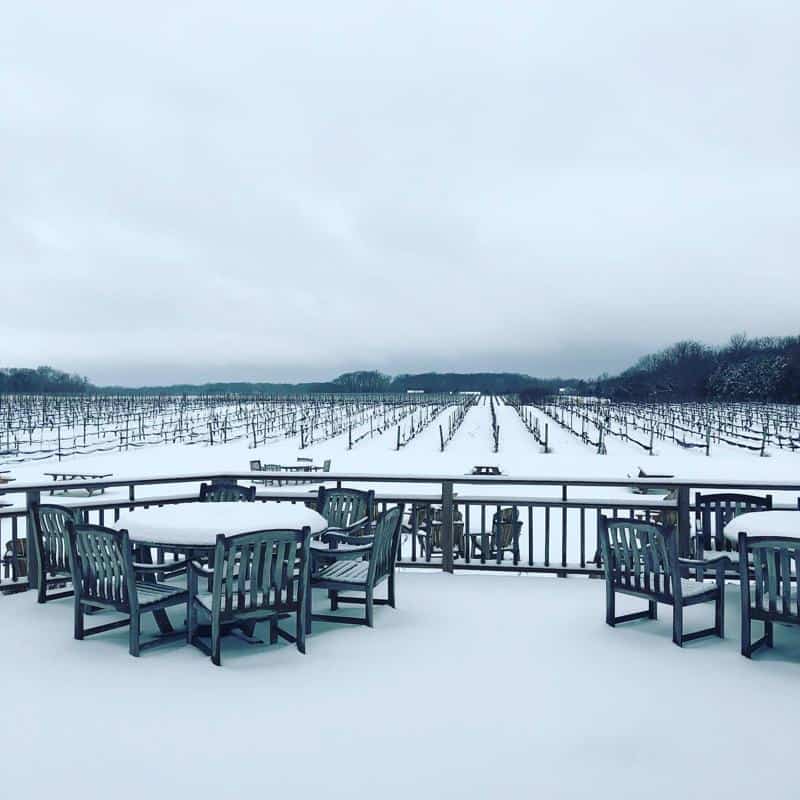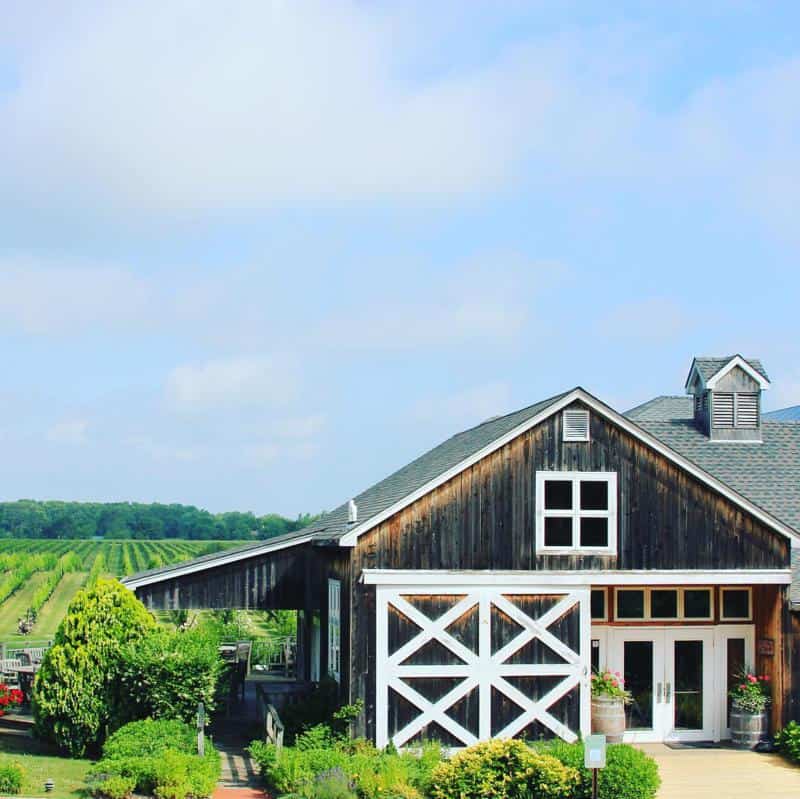 The winery has been family operated since 1983. As wine has always been part of the Massoud family, through Paumanok Vineyards, they can continue the tradition of old-style winemaking. Today the winery is a renovated barn that houses a fermentation tank room and lab.
The spacious tasting room was built on top of the barrel cellar. It is surrounded by an outdoor patio overlooking the vineyards. The scenery from the tasting rooms is absolutely gorgeous, making Paumanok the perfect setting for private parties, weddings, and other special events.
Here, only premium vinifera grapevines are planted, consisting of Chardonnay, Riesling, Sauvignon Blanc, Chenin Blanc, Merlot, Cabernet Sauvignon, Cabernet Franc, and Petit Verdot. The traditional dense planting of the vineyards at 1100 to 1400 vines per acre produces more concentrated fruit and, therefore, higher quality wines. They only use estate-grown grapes for their wines, and thus the production is limited to fewer than 12,000 cases.
Pindar Vineyards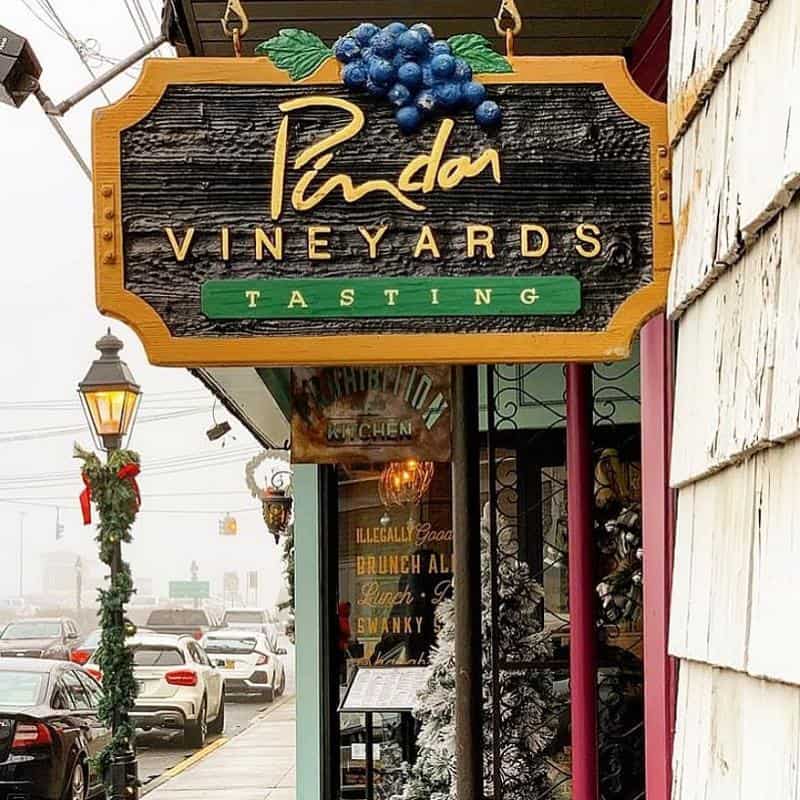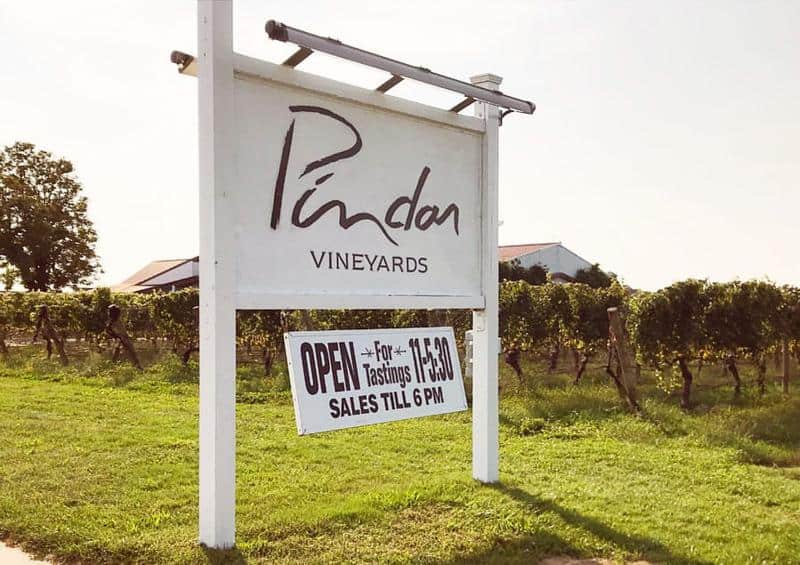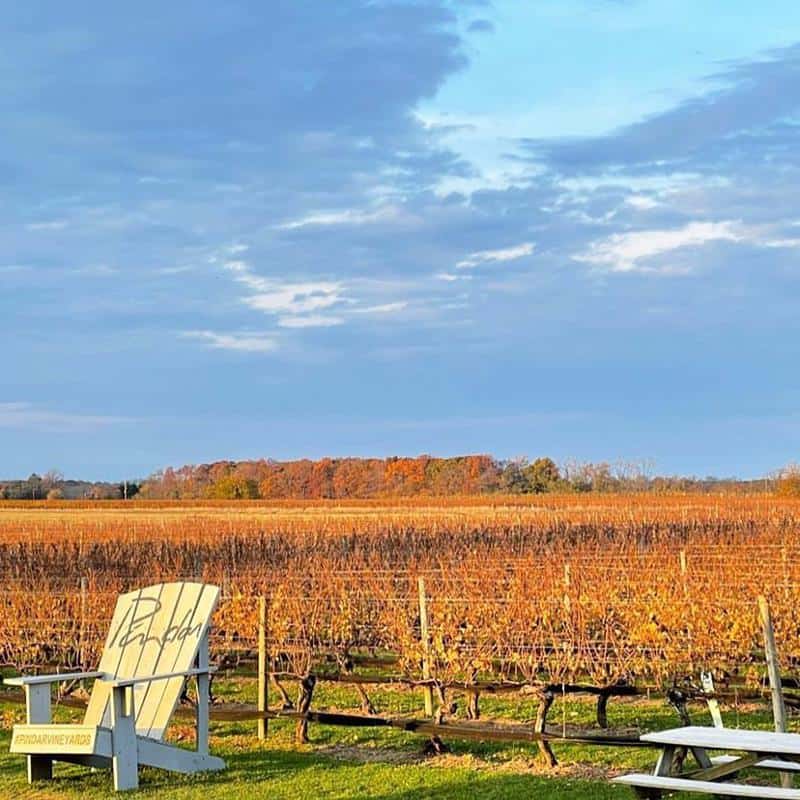 Pindar Vineyards encompasses more than 500 scenic acres. With more than 17 varieties of grapes, 23 varietals and proprietary blends are crafted meticulously and carefully. The winery produces more than 70 000 cases every year, making it the largest vineyard on Long Island.
The vineyard is open daily and offers tastings, wine by the bottle and glass, cheese, and other snacks. During the Summer, we have live music every weekend, and all of our music and events can be found on our events calendar on our website www.pindar.net. Pindar Vineyards is also a family-friendly winery, and we have bottled soft drinks and snacks available for everyone.
Best North Fork Wineries with Tasting Rooms
Visiting a winery naturally means tasting different types of wines, but let's see the best wineries for tasting rooms or tours.
Macari Vineyards: You can taste their seasonal flights alongside two types of cheeses, charcuterie, and local sourdough. The tasting room has both an indoor seating area and a large outdoor seating area with umbrellas. There is also a private tasting room and bunglows you can rent for larger groups.
Sparkling Pointe Vineyards and Winery: Here, you can enjoy their tasty wines in a relaxing mood either at the Tasting House, the VIP Bubble Lounge, or outside at the Terrace that overlooks the stunning views of the vineyard. The wines are showcased elegantly at the Grand Tasting House with guided and educational tastings.
Raphael Vineyard and Winery: The winery's interior is breathtakingly beautiful, and the outdoor area is so spacious. It has a chill vibe thus, you can relax and enjoy fine wines and incredible views.
Pindar Vineyards: Pindar is Long Island's largest wine producer, so it has an exquisite and extensive menu. Outdoors there are also picnic tables to share food, order a bottle of wine, enjoy live music, or you can also walk in the vineyard and get immersed into the peaceful lifestyle of North Fork's wine country.
Best North Fork Wineries with Food
The best way to try a delicious wine is with excellent tasty food. Many wineries have restaurants or wine pairing options at their premises where you can enjoy fantastic finger food with the winery's best wines.
Rose Hill Vineyards: Choose a flight of five wines and enjoy the magnificent view of the vineyards at their cozy indoor lounge area or the outdoor patio and field when it's a sunny day. Here, you also have the chance to experience the preparation of the wine, and you can watch them make the wine. Also, you can enjoy your wine with delicious light bites such as the Charcuterie Board, the Mediterranean Basket, or the Antipasto Skewers.
Bedell Cellars: You can experience the winery's fantastic wines and food pairing at the cozy open tasting area that leads out to an expansive lawn with tables or Adirondack chairs. Sitting outside in this serene, enjoyable, and stunning scenery, you can get immersed into the world of winemaking.
Jamesport Vineyards: this is the perfect destination for an outdoor day. They have picnic-style tables covered by umbrellas overlooking the stunning vineyard. While sipping on one of their fantastic wines, you can enjoy a delicious authentic Italian dish at the Little Oak Wood Fired Kitchen.
Kontokosta Winery: this is a magical winery with majestic ocean views. You can choose to sit either at their elegant indoor area or outdoors area that is near the water. It's perfect for a relaxing stroll on the grounds to the water for some photos or to enjoy the smell of the ocean. Furthermore, you can enjoy the exquisite vista of vineyards and the sea while sipping delicious wine and enjoying tasty snacks.
Palmer Vineyards: This is a lovely vineyard with stunning vistas and great flavored wines. Furthermore, they have a rotating selection of food trucks available in addition to the standard menu of small wine pairing plates.
Final Thoughts
There are countless wineries at North Fork wine country with both exquisite wines and fantastic views of endless vineyards and even the ocean. It is the perfect destination for exploring Long Island's wine, food, art, and culture. Alongside its delicious wines, every winery will give you unforgettable experiences either during a day trip with friends or during special days and events.