If you enjoy the occasional Port, you might have given thought to other Port wine brands on the market. In fact, other than your favorite port, you might not know many other brands and you're missing out on some great flavor!
In this article, we'll give you a break down of some of the more popular Port options to include the next time you stock up the old wine cellar! By the time you're done reading, you'll have enough choices to make port wine your next favorite drink!
Port Wines – Everything You Need to Know!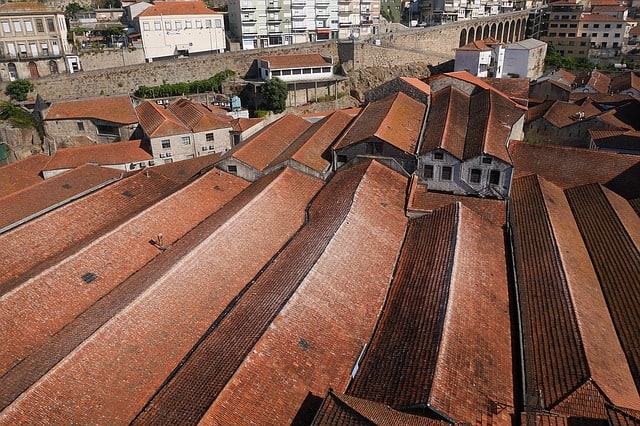 Port wine is one of the most popular after-dinner drinks globally. For the most part, it's a digestif and features an allure of flavors and aromas that make for a superb ending to a great meal. Read on to find out exactly what port wine is, how it's made, and which brands should be gracing the shelves of your wine cellar.
What is Port Wine?
Stemming from Portugal's Douro Valley, Port is a sweet, fortified wine that's unique to its region of origin. While its richness makes it a popular dessert wine, some types are often even enjoyed as an aperitif.
The name "Port" comes from the seaport city of Porto, located at the mouth of the Douro River. Around the 17th century, the wine was transported downriver for the Douro Valley in little wooden wine boats often referred to as barcos rebelos. Port rose to fame in England when French wine became scarce during the war. And the rest, as they say, is history.
How is Port Wine Made?
Genuine Port is a unique blend of a few indigenous Portuguese grape varieties. The most popular red grapes used include Touriga Franca, Tinta Roriz as well as the Touriga Nacional. White grapes such as Esgana-Cão and the Donzelinho Branco are popular additions in white port.
Once grapes are harvested, they're often pressed to extract grape juice. Once the juice is extracted, the liquid is fermented for several days until alcohol levels have reached the 7% mark. At this point, a neutral grape spirit is added to form a base wine. Doing this fortifies the mixture and boosts the alcohol content. A syrupy, residual sugar is left in the wine.
This fortified mixture is stored in large barrels for an average of 18 months. Other batches of the aged port are mixed with the solution and aged for different periods in oak casks. When the wine is ready, it's bottled and distributed.
How Does Port Wine Taste?
The key difference between port wine and regular wine is the level of sweetness. Port is full-bodied, sweet and lacks the acidity you'd associate with regular wine. You can expect an aroma of spice, dried fruit and plum.
The flavor of port depends largely on the style of port you've opted for. Some of the flavor profiles you can expect from different ports include the following:
Vintage Port: Flavor profiles include butterscotch, almond, green peppercorn and graphite
Tawny Port: A popular choice because of its nut and caramel flavors that offer a hint of dried fruit
Ruby Port: As a red wine port, you can expect to be overwhelmed with chocolate, spice and berries
White Port: Crisp citrus and apple flavors combine with toasted nuts to make white port equally popular
Port Wine Price
On average you can expect to pay anywhere between $30 and $50 for a decent bottle of Port. Some quality Ports could set you back in excess of $200. While this might be slightly higher than the average bottle of wine, it's important to remember that you can keep Port for several days.
Opting for a vintage Port will also be more expensive because vintage years only happen a few times in every decade. The plus point is that you don't need a tall glass of Port after dinner. A small glass will do wonders for your palate!
What is the Difference Between Port and Tawny Port?
Despite the diverse types of Port, the two most popular are Ruby Port and Tawny Port. Simply put, the two main differences are flavor and color. Ruby Ports have a deep ruby color and offer a berry, fruity flavor profile. Tawny Ports lean toward a nutty, caramel flavor and are a rich tawny brown in color.
Both are produced the same way but it's the aging that creates the difference. Ruby ports are aged in exceptionally LARGE oak casks which allows the wine to stay its young, ruby color. It also retains the original fruity flavors since there's extraordinarily little contact with the oak and external oxygen.
Tawny on the other hand, is aged in SMALL oak barrels causing the wine to change color. The close contact with the oak and surface oxygen gives this Port a nuttier flavor profile.
Styles of Port Wine
Traditionally, Portuguese Port is available in several styles that are predominately regulated by the Institute of Douro and Port Wines or IVDP as they're commonly known. These include the following:
Ruby Port: Ruby has always been the most widely produced and budget-friendly of all the Port styles. It's often aged in steel tanks to preserve the bright red color and crisp fruitiness.
White Port: Made from white grapes, White Port can be anything from sweet to a crisp dry. White Ports feature a straw color and age for at least seven years.
Tawny Port: Tawny is the sweetest of all the Portuguese Ports. It gets its golden brown color and nutty flavor from being exposed to oxygen in the barrel. Grapes are aged in barrels for about two years before bottling and then aged another 10 to 40 years. The vintage years are "declared" in advance.
Vintage Port: Vintage Port is produced from grapes in a vintage year.
Colheita Port: Colheita is a single-vintage port that's been aged for at least seven years. This type of Port also has the vintage label on the bottle because it spends a considerable number of years in a barrel.
Late Bottled Vintage (LBV): This type of Port spends about six years in the barrel before bottling. It's ready to drink when it's bottled and unlike other Ports, doesn't need decanting.
Top Port Wine Brands to Consider
Some of the top Port Brands you might want to consider for your next shopping trip includes the following:
1. Fonseca

Established in 1815, Fonseca has become well known across the globe as one of the leading port producers. Many wine enthusiasts regard Fonseca ports as the best because they offer a fleshy, robust richness that starts when they're young and only improves as they're aged for decades.
The most famous port from Fonseca is Bin No.27, regarded by many as the best Port ever made. Fonseca has three estates, Panascal, Cruzeiro, and Santo Antonio and boast distinctive terroirs that define the company's quality wines and Ports.
Another cap in their feather comes with their pioneering of organic and sustainable viticulture. Their goal is to conserve the rich and unique landscape and ecosystem of their valleys for future wine-making generations. Aside from Bin No. 27, the Fonseca Guimaraens Vintage Port 1998 is well worth adding to your Port collection. At an average of $50, it's quite a bargain!
2. Sandeman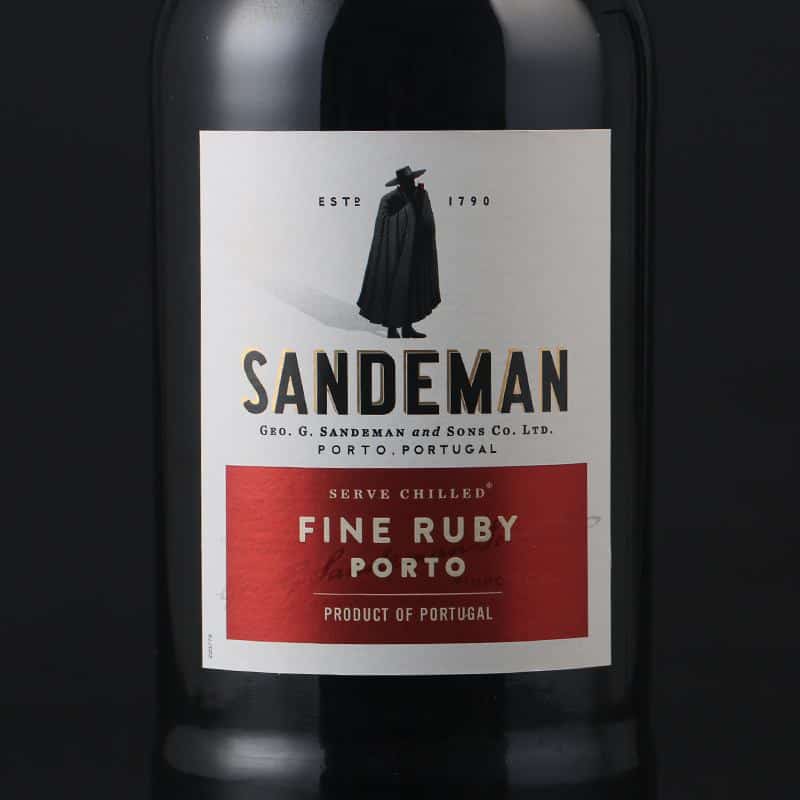 Another popular brand of Port and sherry wines is Sandeman. Founded in 1790, Sandeman is popularly known for its logo that features a caped man dressed in a Portuguese student's cape.
In addition to some of the best Ports, the company also produces Sherry, Brandy and Madeira wine. In 2002, the company joined the Sogrape umbrella and is currently one of the top wine companies operating in five continents.
One of the top Sandeman Ports is most definitely the 2. Sandeman 20 Year Aged Tawny Port. this particular Tawny Port is aged for 20 years and features a rich bouquet of honey, spices, nuts and of course, dried fruit. An average bottle of Sandeman will cost about $55.
3. Smith Woodhouse

In 1784 England discovered the rich, robust taste of Portuguese Port. The then Lord Mayor of London, Christopher Smith created a company to ship Port from the exquisite Douro valley. An amalgamation with the Woodhouse brothers has created a company providing wine to the world for over 200 years.
Smith Woodhouse Port is largely sourced from the Madalena vineyard well known for its quality grapes that allow them to produce well-balanced, smooth fruity flavored Ports. Most wine and Port connoisseurs list Smith Woodhouse Port among their top 10 choices.
The Smith Woodhouse Vintage Port is sourced from only the best vines and feature aromas of tea-leaf, violets and rockrose. The rich aroma complements a flavor profile of licorice and black, rich fruits. Its peppery tannins give it a crisp and fresh flavor. An average bottle could cost anywhere from $60.
4. Real Companhia Velha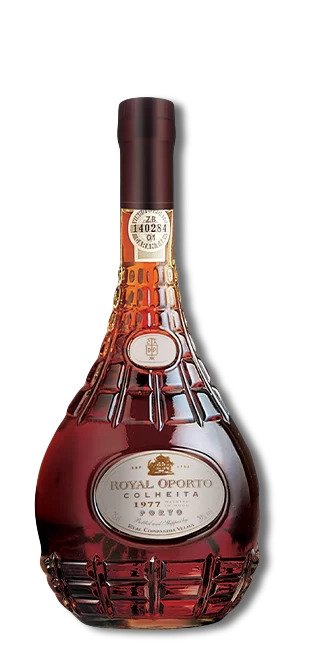 Commonly referred to as the oldest wine-producing wine company in Portugal, Real Companhia Velha recently celebrated 265 years of existence. This pioneering company has been run by the Silva Reis family who have dedicated their skills to the creation and production of quality Douro and Port wines.
With a total vineyard surface of 557ha, the company has 5 different wineries and only uses grapes from quality vines. As any winemaker knows, the secret to outstanding Port and wine stems from older vines and rich terroirs.
One of the more popular Port Wine options from the Real Companhia Velha is the Royal Oporto Colheita Port. This tasty Port boasts a distinctive musty copper note. Its flavor is both rich and caramelized. With a price averaging $52, it's a small price to pay for the exquisite taste!
5. DOW

Wine and Port aficionados have been enjoying the tastes of the finest Ports from the DOW label for just over two centuries. It was founded by Bruno da Silva in 1798 when he decided to import the exquisite Portuguese wine to London.
One of DOW's popular Port wines is without a doubt the DOW's Vintage Port 2011. It features an exquisite bouquet of Indian spice, orange rind and menthol. Its palate offers a velvet smooth, harmonious white pepper-tinged finish. Dow's Vintage Port is one of the more costly Ports starting at $200 a bottle.
Also Read: 15 Best Champagne Brands to Consider
Final Thought
With the information in this article, it should be much easier to choose your next bottle of Port! Whether you're enjoying it as a tot after a hearty meal or a little something to warm you up after a chilly day, it's always a clever idea to have a bottle of Port Wine or two on hand!