Woodinville was originally developed as a logging and farming community in the 1880s, but it's now a renowned and highly acclaimed wine country. The first winery to open the area was Chateau Ste. Michelle in 1976, which encouraged other wineries to open their doors shortly afterwards.
There are well over a hundred wineries in Woodinville now, so there's no shortage of delicious wines to taste and sample. If you're looking for top recommendations on which estates to check out in this wine country, you're in the right place!
What Wine Is Woodinville Known For?
Woodinville is situated in an area within Western Washington and is home to over 130 wineries. The area's warm, dry climate and gravelly, sandy soils provide the ideal growing conditions for grapes like Cabernet Sauvignon, Syrah, and Merlot.
Like Washington, Woodinville is most known for its red wine production, but that doesn't mean you won't find mouthwatering white and rose wines here. Alongside the aforementioned wine varieties, Woodinville also produces Malbec and Petit Verdot, among others.
Our Top Picks
Best Winery Events: Chateau Ste. Michelle Winery
Best for Wine Tasting: DeLille Cellars
Best Winery with Food: Novelty Hill-Januik Winery
10 Best Woodinville Wineries
Now that you know a little more about Woodinville's wine history, here are the 10 best wineries in the area that you need to check out.
Wineries Map:

Chateau Ste. Michelle Winery: Winery Events
As Washington's most famous and oldest wineries, Chateau Ste. Michelle Winery offers a dazzling experience for wine enthusiasts. The grand estate oozes elegance and charm, boasting a majestic tasting room and breathtaking grounds.
The winery is surrounded by 105 acres of woodland, allowing you to fully unwind during your stay. You can enjoy a huge range of tasting options at the winery, including private library tastings, feature flight patio tastings, and VIP private tasting experiences.
No matter your wine preference, Chateau Ste. Michelle Winery has you covered. There are plenty of seating areas at the estate, including a delightful patio and cocktail lounge.
The patio even has a tented section so you can sip on scrumptious wine and soak up the scenery even during the cooler, wetter months. The winery also hosts events from time to time, such as summer concerts and watercolor painting classes.
If you're looking for a majestic venue that has the "wow" factor, Chateau Ste. Michelle Winery is the ideal selection. They have several event spaces available to rent, including a banquet room, manor house, and chateau lobby.
DeLille Cellars: Best for Wine Tasting
Producing high-end Bordeaux and Rhone-style wines, DeLille Cellars features a sophisticated, modern atmosphere that is perfect for sipping wine in. Over 700 of their wines have scored 90+ ratings over 27 vintages, a tradition they've held since 1992.
Their stylish tasting room is open daily for wine tastings, which include 5 of their Bordeaux and Rhone-style wines, but club members receive an extra pour! The winery offers cheese plates if you're in the mood for a light snack to complement your wine.
If you fancy grabbing a bite to eat during your stay, the winery has a lounge that serves a selection of exquisite dishes that are sure to satisfy your hunger.
DeLille Cellars also hosts an array of live events on a regular basis, including live music and date nights at the lounge. You can even host your own events, whether it's a birthday party, bridal shower, or small wedding reception.
Novelty Hill-Januik Winery: Best Winery with Food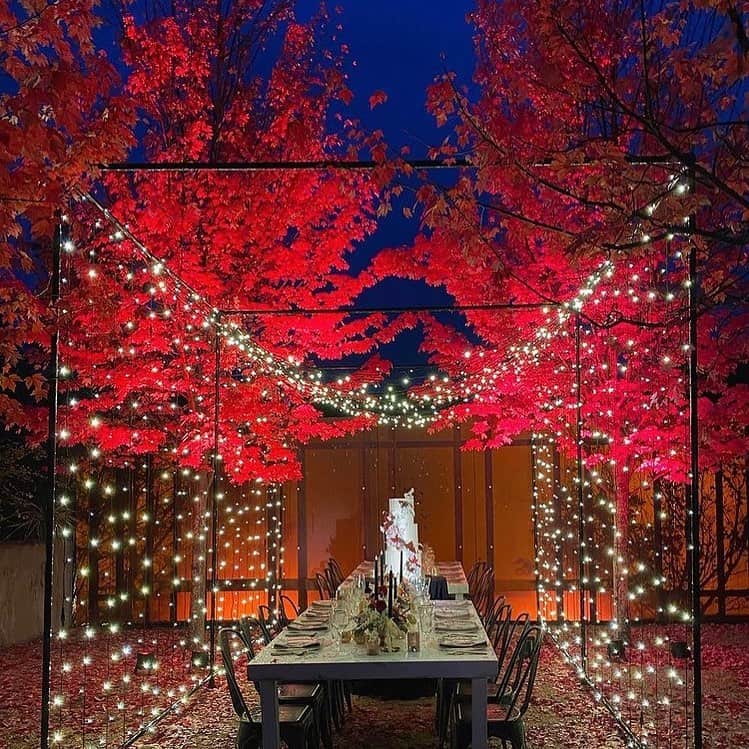 Novelty Hill and Januik are actually two independent wineries that use the same gorgeous tasting room and modern winery in Woodinville. Both wineries make fantastic wines thanks to Mike Januik, a highly acclaimed winemaker in Washington.
Boasting a casual but elegant atmosphere, Novelty Hill-Januik Winery has a state-of-the-art tasting room for you to relax in while indulging in delicious wines. They offer various flights, all of which contain 4 wines.
After you've finished your tasting, make sure you explore the winery's jaw-dropping gardens and soak up the surrounding scenery.
The traditional tasting costs $15 per guest, while the reserve and single vineyard tastings cost $20 (free with a $35 wine purchase). It's best if you make a reservation as they normally get quite busy!
Novelty Hill-Januik Winery also offers sumptuous food from homemade pizzas to multi-course dinners made by their in-house culinary town, which perfectly capture the flavors of Woodinville's farms, water, and vineyards.
If you need a stunning venue that will make you and your guests feel comfortable and relaxed, Novelty Hill-Januik Winery is an excellent option. They can accommodate small private events like intimate family gatherings, small wedding receptions, and corporate dinners.
Columbia Winery
Next up is Columbia Winery, well-known for their stunning portfolio of wines like Pinot Gris, Syrah, and Cabernet Franc, all of which were the first of these varietals in Washington.
The rustic, historic Woodinville tasting room is open for tastings and bottle service, but you'll need to make sure you book ahead of time to secure a spot. You can relax outside with your wine on the trellised patio, which is also dog-friendly.
Why not order one of their cheese or charcuterie boards to go with your wine? They're delicious!
Alongside tastings, Columbia Winery offers wine classes, led by Shelly Fitzgerald, a wine education specialist. You'll learn all there is to know about grapes and wines, so if you're itching to increase your wine knowledge, be sure to book a class!
Matthews Winery
Matthews Winery offers spectacular wines and farm-to-table pairings for a delicious experience. All of their wines are made from sustainably grown grapes that have been hand-harvested, resulting in impeccable flavor.
The estate is surrounded by beautiful views of open fields, vineyards, and hills, providing a peaceful ambiance that's difficult not to get swept away in.
Open daily, the tasting room offers tasting by reservation. It features a farmhouse interior with high ceilings, wooden tables and chairs, a spacious bar, and a modern sound system.
The winery also has a patio and fully organic farm with a lawn and outdoor kitchen. The patio has a tented and uncovered area, as well as heaters and bistro lights, so you can sit outside during cooler, darker days.
Feel free to bring your own picnic to enjoy on the lawn, which contains plenty of picnic tables and twinkle lights for a magical time.
JM Cellars
Address: 14404 137th Pl NE, Woodinville, WA 98072, United States
Website: https://www.jmcellars.com/
Contact Number: +1 425-485-6508
Another top-notch winery in Woodinville is JM Cellars, well-known for their award-winning wines and delightful ambiance. The estate is ultra-modern and refined, ensuring you and your guests have an unforgettable visit.
Surrounded by vibrant trees and foliage, the well-presented tasting room is open Thursday through Sunday for tastings, glass pours, and in-person visits by reservation.
Their 7-acre arboretum is filled with wonder and tranquility, as well as bocce courts to fit in some fun activity after a splendid day of wine tasting.
JM Cellars' breathtaking estate and grounds are available to hire for private events and weddings. They have a selection of affordable wedding packages to make your or your friend's/family member's dream wedding come true.
Airfield Estates Winery – Woodinville Tasting Room
Address: 14450 Woodinville – Redmond Rd NE #109, Woodinville, WA 98072, United States
Website: https://www.airfieldwines.com/
Contact Number: +1 425-877-1274
Airfield Estates Winery has a few tasting rooms dotted over the United States, including one in Woodinville. The winery's history dates back to 1907 and they first started planting grapes in 1967. They now have 830 acres of wine grapes and 250 acres of Concord juice grapes.
The Woodinville tasting room offers wine tastings, wine by the glass, and venue rentals. Its cozy atmosphere and accommodating staff will make you feel right at home.
Tastings cost $15 (waived with a wine purchase) and can be enjoyed inside or outside at the winery's expansive patio, which is also dog-friendly. In addition to tastings, the winery has a gift shop that stocks a collection of lovely items and souvenirs.
If you need a great venue for your private event, the Airfield Estates Winery's Woodinville tasting room is well worth considering. It has a charming exterior and interior which is sure to wow you and your guests.
Mark Ryan Winery
Mark Ryan Winery produces small-batch wines to ensure remarkable quality and flavor. The winery first began in 1999 with just a few tons of grapes in one of their friend's garage. Since then, they have come on leaps and bounds and are now a highly-acclaimed winery.
The Woodinville tasting room has a contemporary interior and is filled with intriguing decor, motorcycles, and rock music artwork. Despite its appearance, the tasting room has a casual and welcoming atmosphere, allowing you to relax and unwind as you sip on sumptuous wines.
Patterson Cellars – Hollywood Hill Tasting Room
Patterson Cellars has several fantastic tasting rooms, but the Hollywood Hill property in Woodinville is particularly great. The winery was founded in 2000 by John Patterson, who is committed to crafting robust red blends, exquisite single varietals, delicious dessert wines, remarkable roses, and brilliant whites.
They offer a huge assortment of wines, so there's sure to be something for you to enjoy from their extensive menu. The Hollywood Hill tasting room is available for seated tastings inside, but you can enjoy the charming valley views from their enclosed, heated patio.
On Friday and Saturday evenings, the tasting room hosts live music so you can enjoy your wine in a lively, pleasant atmosphere. It's the ideal time to visit the winery with friends and family!
All of the winery's tasting rooms are available for private events, too, so if you need a stellar venue for your special occasion, Patterson Cellars is the right choice for you.
Goose Ridge Estate Vineyard and Winery – Woodinville Tasting Room
Address: 14450 Woodinville – Redmond Rd NE, Woodinville, WA 98072, United States
Website: https://www.gooseridge.com/
Contact Number: +1 425-488-0200
The last winery we recommend is none other than Goose Ridge Estate Vineyard and Winery, who like the last two wineries, has multiple tasting rooms, including one in Woodinville.
The winery currently owns and operates the largest contiguous estate vineyard in all of Washington, boasting over 2,000 acres of estate vineyards making high-end wine grapes for their 5 company brands. They also produce grapes for many other wineries.
All of Goose Ridge's wines are crafted with 100% estate fruit, which allows for unbeatable quality and taste. Their experienced and knowledgeable winemaker Andrew Wilson has been working on vineyard sites for over 12 years, with expertise in Merlot and Cabernet Sauvignon wines.
The Woodinville tasting room is located close to the historic Hollywood Schoolhouse, making it a majestic place for private events. They are open daily for wine and cider tastings inside their welcoming tasting and large outdoor patio.
To enhance your wine tasting experience, the winery hosts live music weekly, showcasing various local bands and musicians.
Goose Ridge Winery is a unique venue for a wedding, oozing a romantic and magical atmosphere. Their expansive grounds allow for ample room to set up your event, so you and your guests will have all the space you need.
They have more than 3 acres of well-presented lawns and a private, enchanting garden that provides a scenic setting for your special day. There are also indoor venues available for when the weather is cold or wet.
Related Read: The 10 Best Wineries In Seattle You Should Visit
Final Thoughts
With its charming, picturesque scenery and varied selection of exquisite wineries, Woodinville is a fantastic place to experience phenomenal wines. No matter your wine preference, you're bound to have a memorable time visiting this quaint town.
Any one of the wineries in this list is a definite must-visit, so be sure to check out as many as you can during your stay in Woodinville.