Lodi is located directly east of San Francisco at the edge of the Sacramento River Delta. Its appellation is one of the best known in the country because of the classic Mediterranean climate and its distinctive sandy soils that provide the perfect environment for world-class wines.
Although it was less prestigious compared to Napa and Sonoma wine countries, recently, it has gained respect from wine enthusiasts and winemakers for its Zinfandel and other eclectic wine varietals, along with its focus on sustainability under the Lodi Rules program.
Lodi's wineries are proud of their long history. At Lodi, you can find plenty of wineries and vineyards with excellent wines and fantastic venues you should visit. Let's see the ten best wineries you shouldn't miss.
Best Lodi Wineries
Lodi best wineries map:

Michael David Winery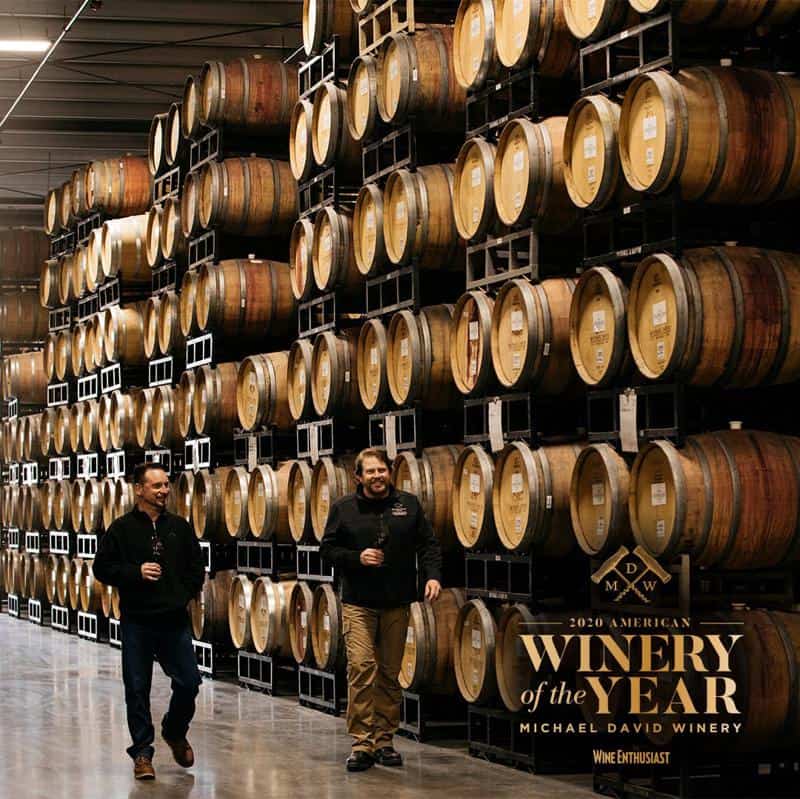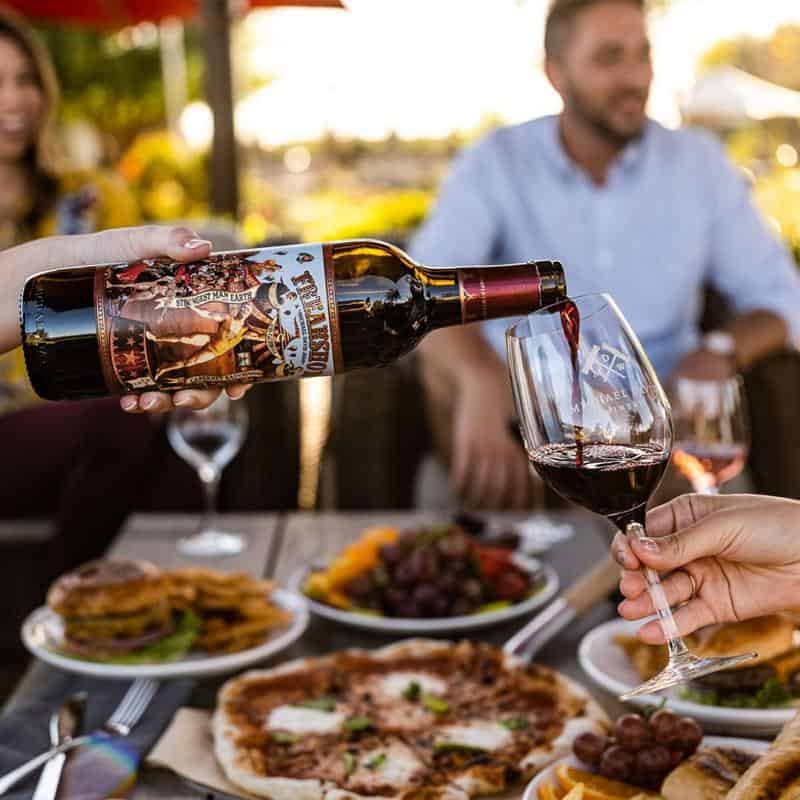 Lodi has been home to the Michael David Winery for six generations, and it is still family-run. The Phillips family continues to stay committed to their hometown's land, community, and spirit. They've been farming this soil since the 1860s and cultivating wine grapes since the early 20th century. Their founders, brothers Michael and David Phillips, are 5th generation grape growers who have raised their families in the vineyard.
The winery's collection of wines is all responsibly grown in Lodi, California. They follow Lodi Rules, a set of over 100 standards that account for all aspects of making quality wine sustainably.
Oak Farm Vineyards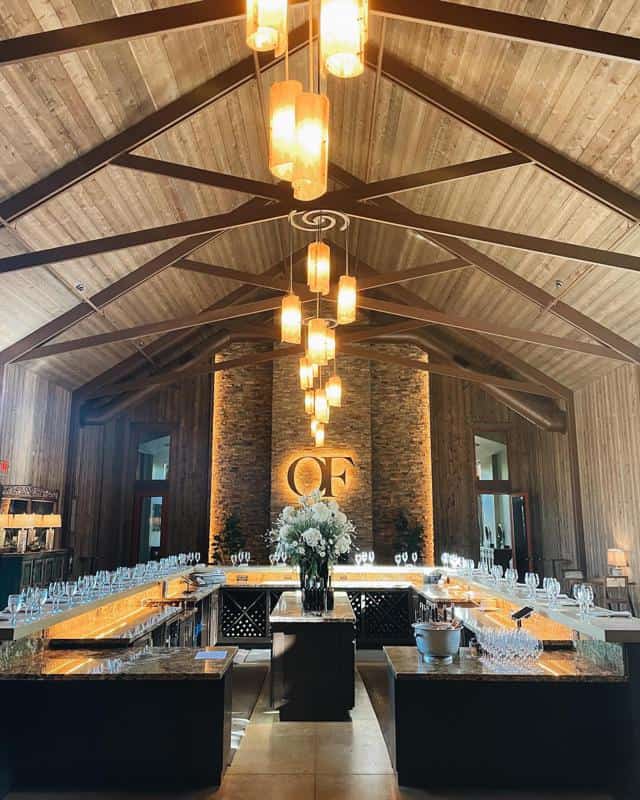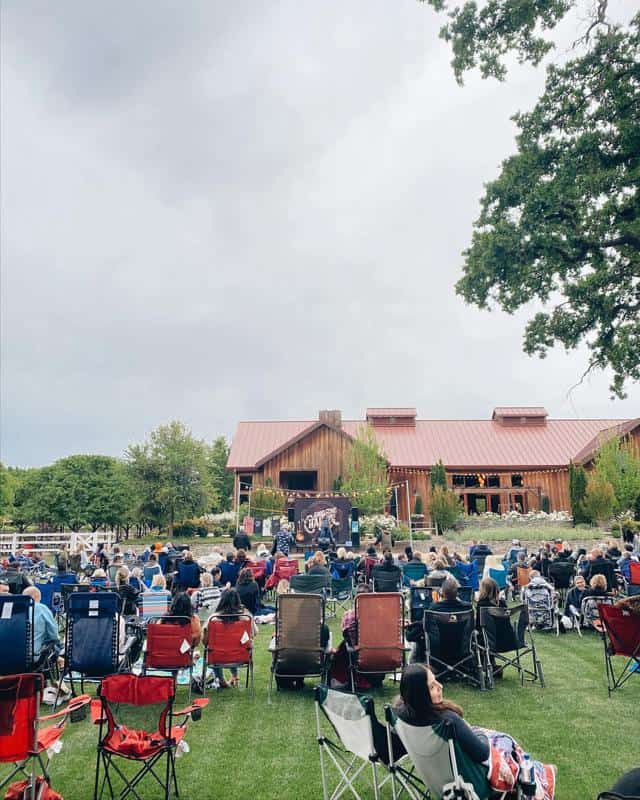 The Panella family arrived in the region in 1936 but only purchased Oak Farm Vineyards in 2004. As a third-generation California farmer, Dan reveled in undertaking the task of replanting the property's 60 acres of vineyards in 2012 and fulfilling the vast potential of Lodi's soil and climate. Today the winery has a diverse portfolio of wines made from estate fruit, 14 different grape varieties, and selectively sourced grapes.
Oak Farm Vineyards offer a fantastic wine tasting experience to all wine enthusiasts. The tasting room is surrounded by a 70-acre oasis of lush vines and majestic century-old oaks. The property also offers their guests Annadan suites at their beautiful vacation rental located within walking distance of the tasting room.
Oak Ridge Winery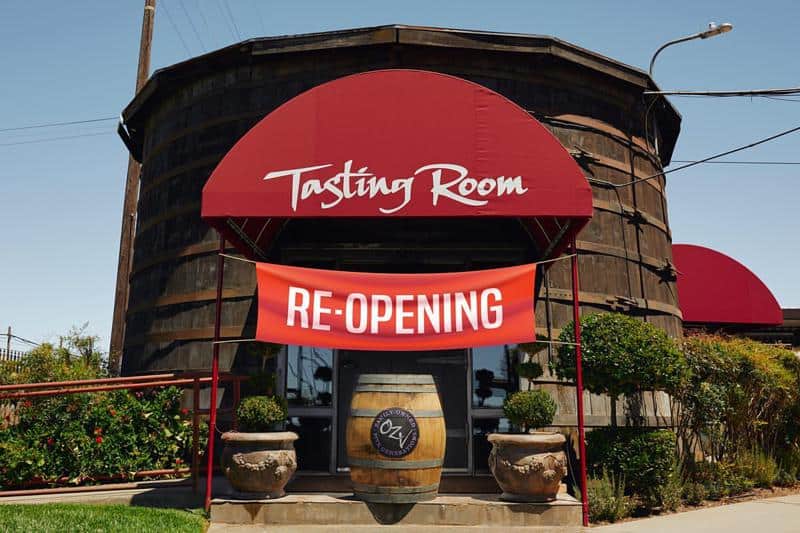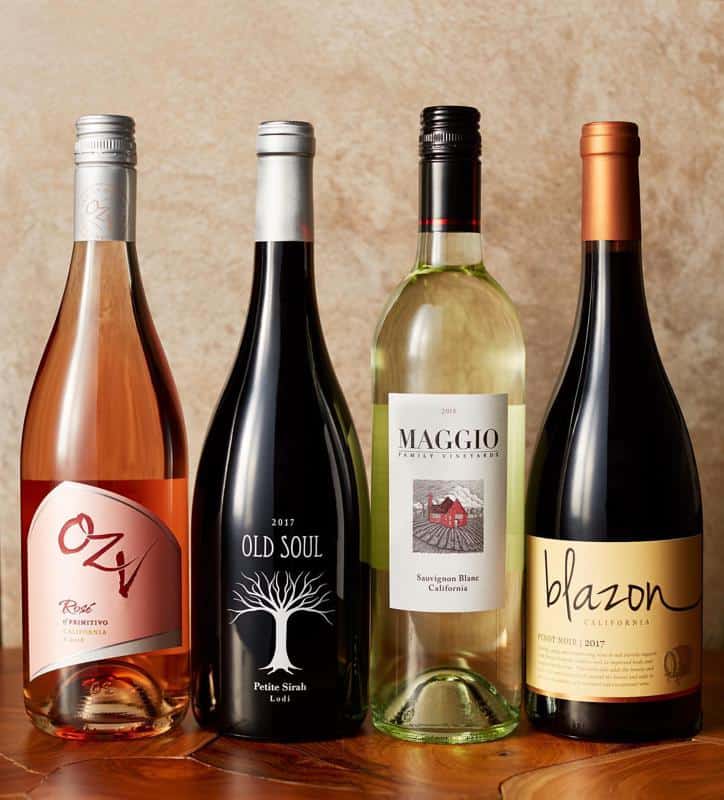 Oak Ridge Winery has been home for five generations to the Maggio family. The winery aspires to make wine that they like to drink and wine that can suit everyone and every situation. Whether it's for a big family gathering or a quiet night at home, they're delighted to be able to share them with you.
The Maggio family is known for its Old Zin Vines, which represent the roots of the Lodi appellation and. Crafted from their oldest Zinfandel vines, with an average age of fifty years, their wines exude the unique character of the Lodi terroir and honor a long wine-growing heritage.
Weibel Family Tasting Room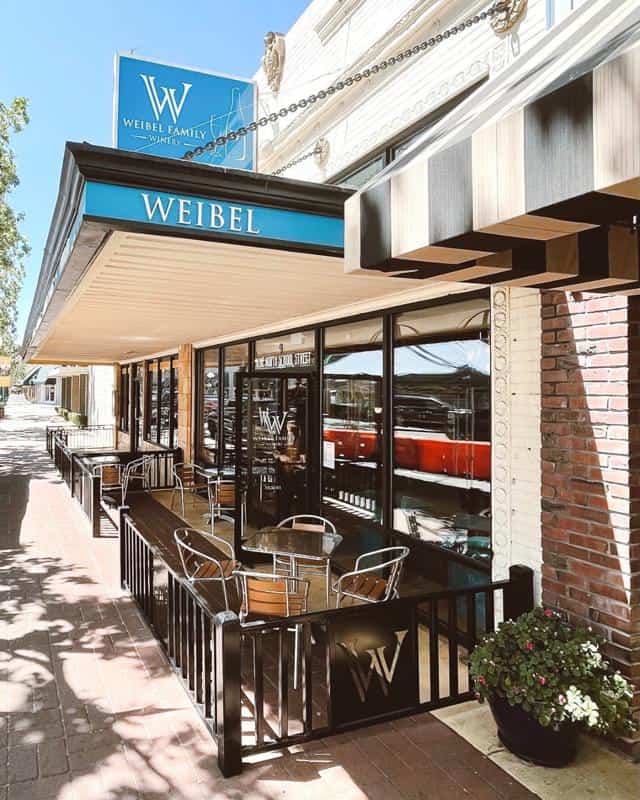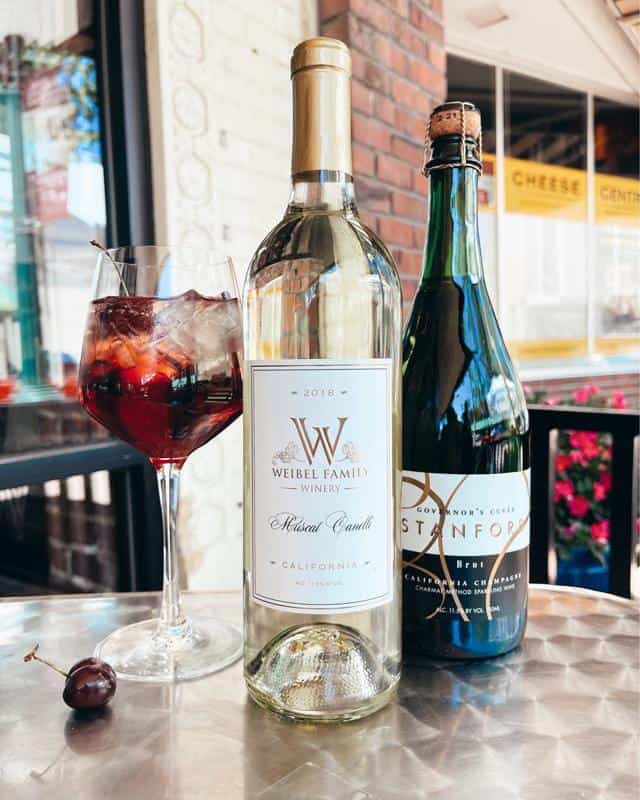 The Weibel Family learned traditional tricks of the winemaking trade in their native land of Switzerland. Even when they immigrated to America, they worked in the wine industry. With their knowledge, they finally decided to purchase their vineyard.
Since then, the Weibel family kept up with the changing American palate, offering sweet and fortified wines in the 40s and 50s and introducing drier wines such as Cabernet Sauvignon and Chardonnay Pinot Noir, and Sauvignon Blanc in the 60s. In 1959, Weibel pioneered a "zippy" little wine called Green Hungarian, which became popular among new wine drinkers.
In 1996, after 50 productive years in Fremont, Fred Weibel, Jr. relocated the family winery and its long-time employees to the prosperous wine-growing region known as Lodi, California.
Klinker Brick Winery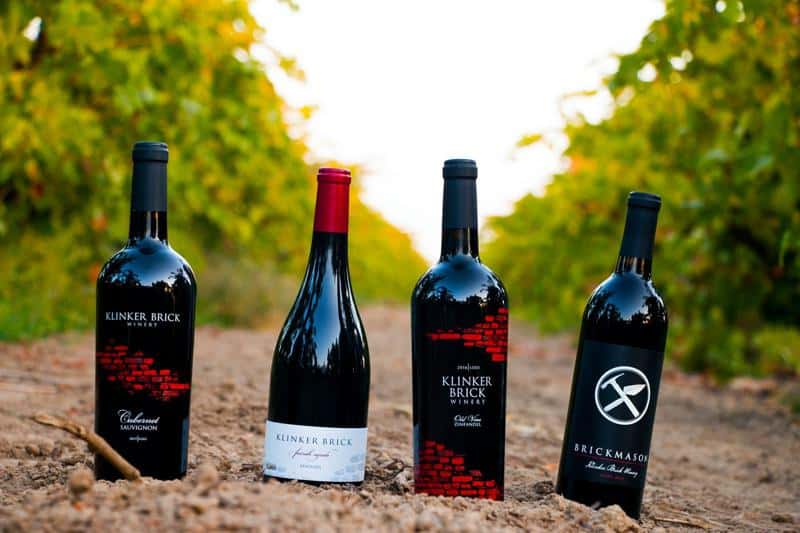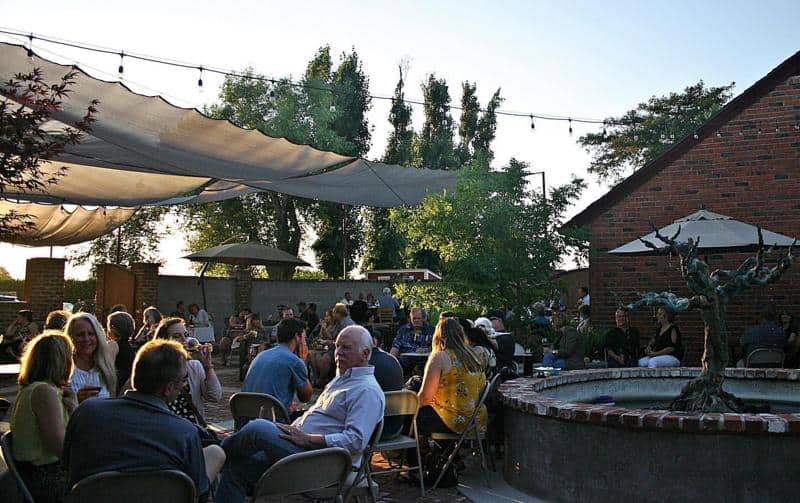 Klinker Brick is a fifth-generation vineyard and winery in the Lodi region. Until today they continue the tradition of cultivating "Old Vine" Zinfandel vineyards. For over one hundred years, the family has cultivated the land intending to produce top-quality fruit. Zinfandel was one of the first grape varieties planted in the Lodi appellation. Nowadays, they also plant and grow Tokay, Carignane, and Alicante.
Klinker Brick Winery nowadays produces standout and world-class wines with their expertise in grape growing and winemaking. Relentless attention to detail begins in the vineyard as grapevines require constant care from dormancy to harvest. From the farmer's hand to the winemaker's barrel, the pursuit of quality is resolute.
Jessie's Grove Winery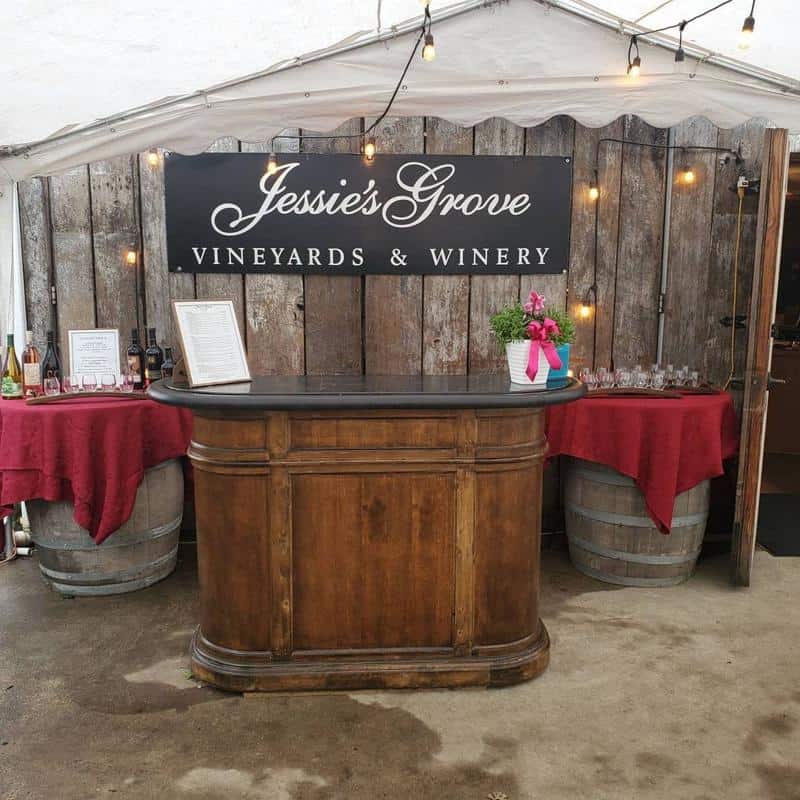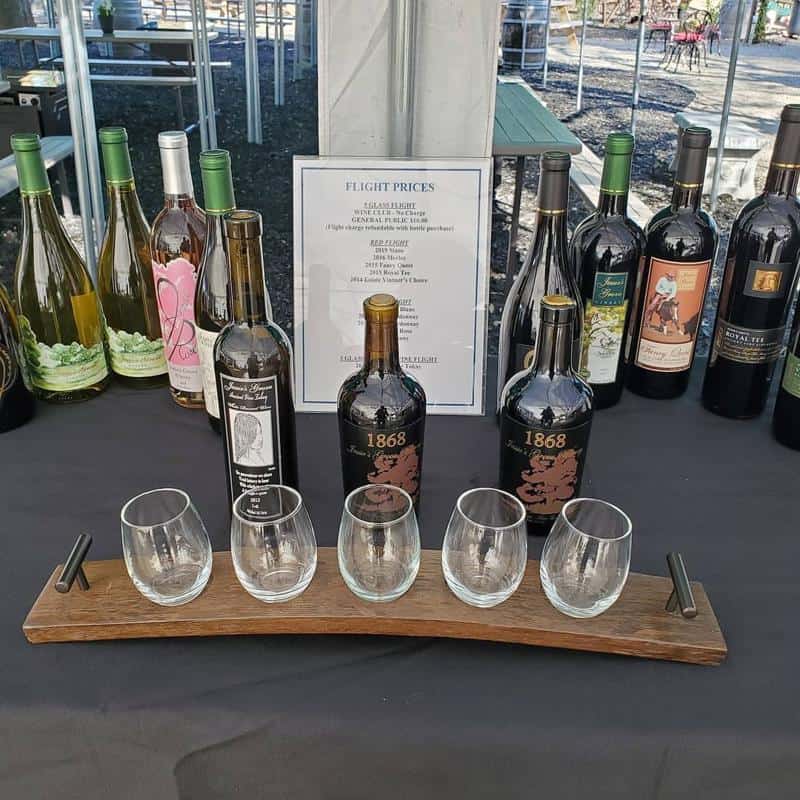 With over 150 years of history, Jessies Grove Winery is one of the oldest wineries in Lodi. It was first purchased by Joseph Spenker in 1867 and started cultivating wheat, alfalfa, and watermelons. However, as a wine lover, he decided to plant his first vineyard in 1886, adding more acres in subsequent years. Many of these wines are still present, producing some of the winery's most prized wines.
After he died in 1916, the winery was inherited by his daughter Jessie. She continued his legacy even during Prohibition, the Great Depression, and World War 2. Years later, her grandchildren acquired the winery and named it Jessie's Grove to honor her. Today, Jessie's Grove has the oldest zinfandel vineyard of Lodi and the oldest Cinsault vineyards in the world!
Harney Lane Winery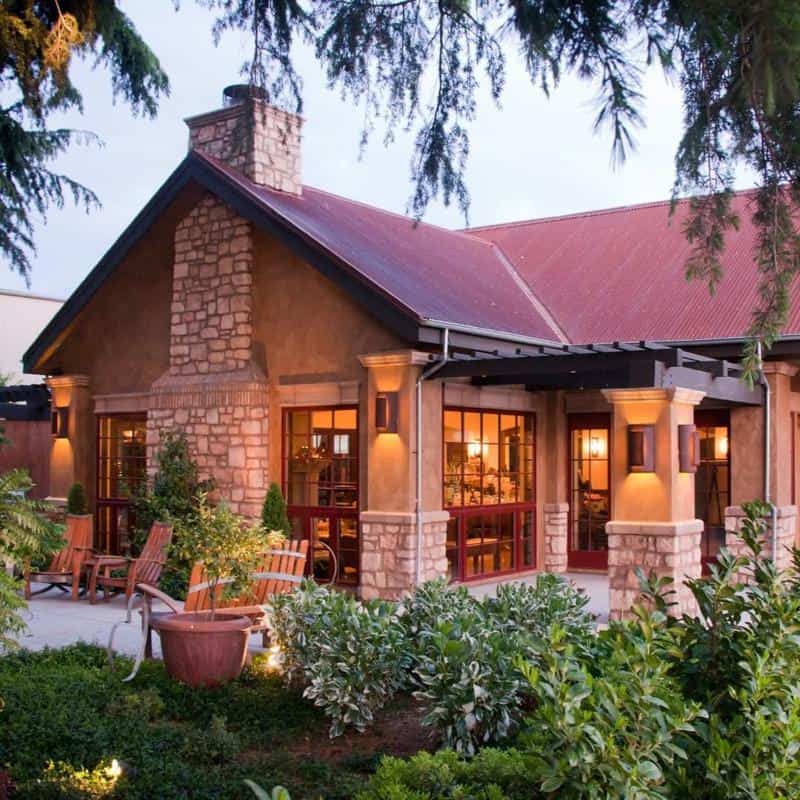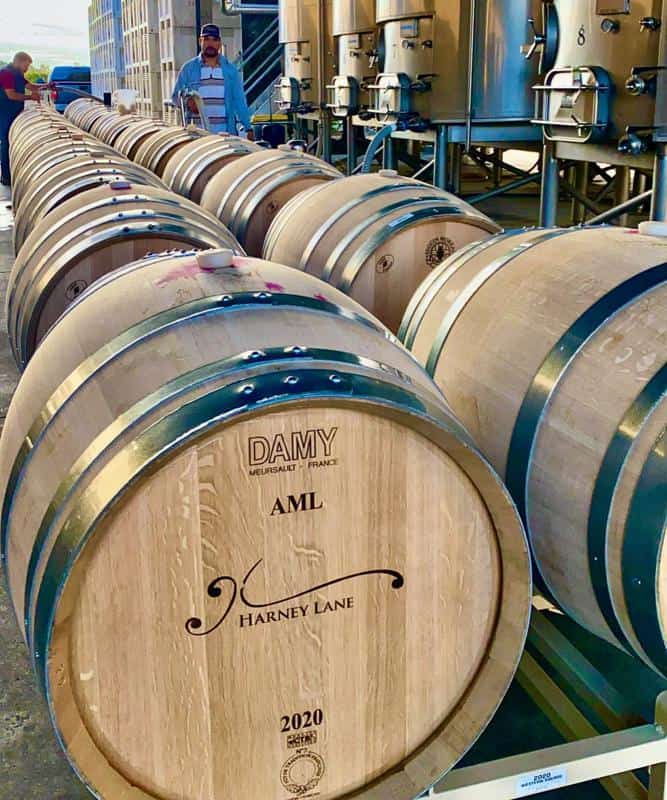 Harney Lane has been tending vineyards with care and passion since 1907. However, in 2006 the family decided to expand and grow further by crafting exceptional wines from their estate vineyards. They remain family-owned, operated, and proud to be Certified Green. Nowadays, they proudly manage every element of winemaking, from vineyard to barrel to bottle.
Their secret to their exceptional wines is the blend of their agricultural roots with a modern yet comfortable wine tasting experience. Their motto is love, laughter, family, and wine. Thus whether you are celebrating with a bottle at home or sipping in their tasting room, their values are for you to live every little moment with eagerness and happiness.
Berghold Vineyards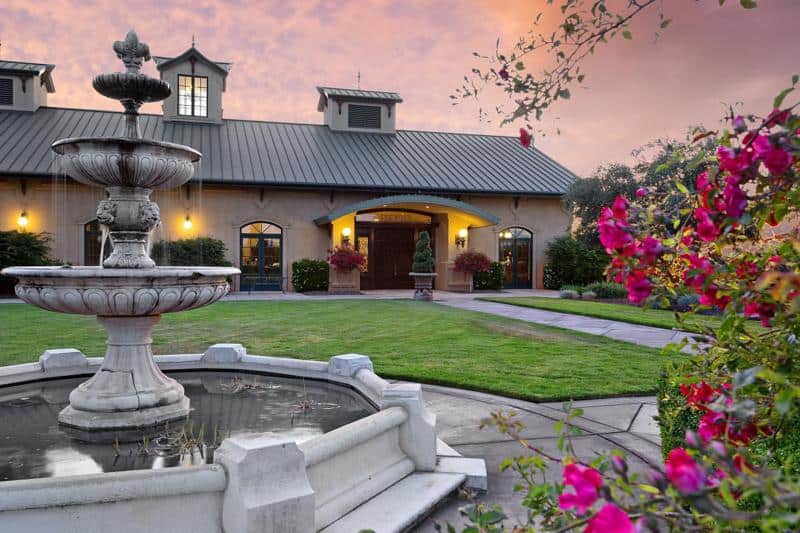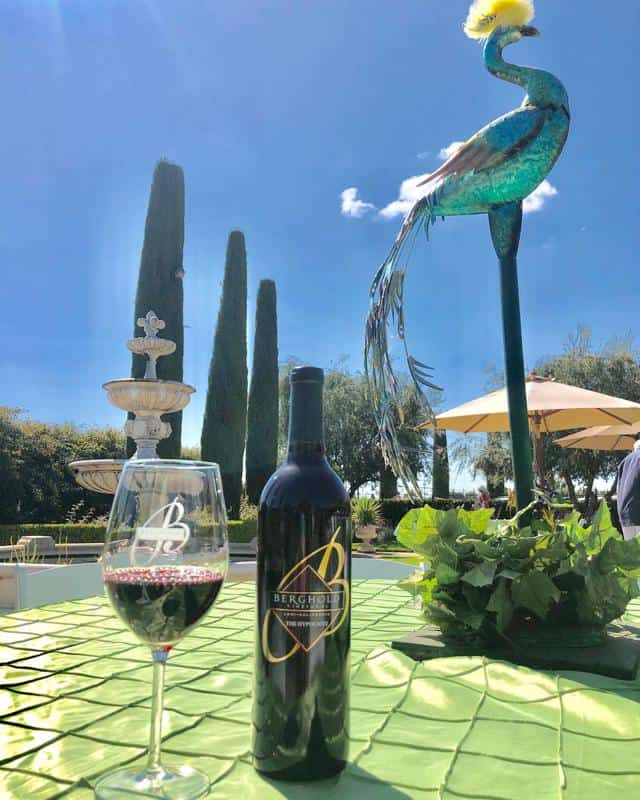 The Berghold family name dates back to the 1600s in Austria. Surprisingly, their name had the meaning of "vineyard worker." Until today, the family is passionate about wine and desires to produce only the finest wine grapes and estate wines.
Berghold Vineyards is an award-winning winery and a stunning venue to experience wine and winemaking. All estate vintages are terroir-driven and made using artisan techniques combined with state-of-the-art technology.
The winery has been growing wine grapes in Lodi since 1986. The estate assembles three contiguous vineyards totaling 85 acres of Syrah, Viognier, Cabernet Sauvignon, Merlot, Petite Syrah, Sangiovese, Cabernet Franc, Mourvèdre, Grenache, and Zinfandel.
Dancing Fox Winery and Brewery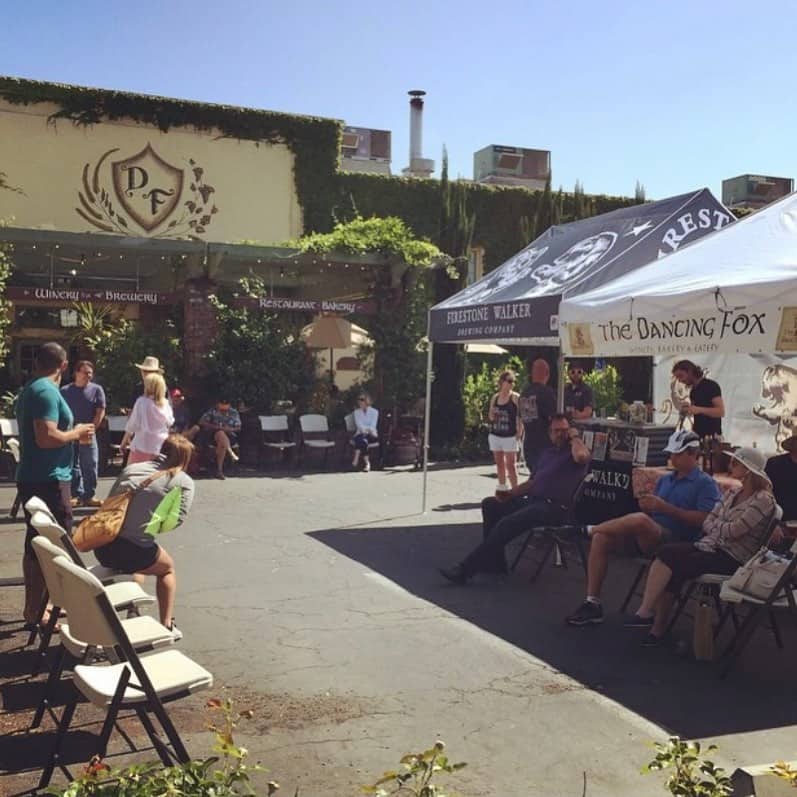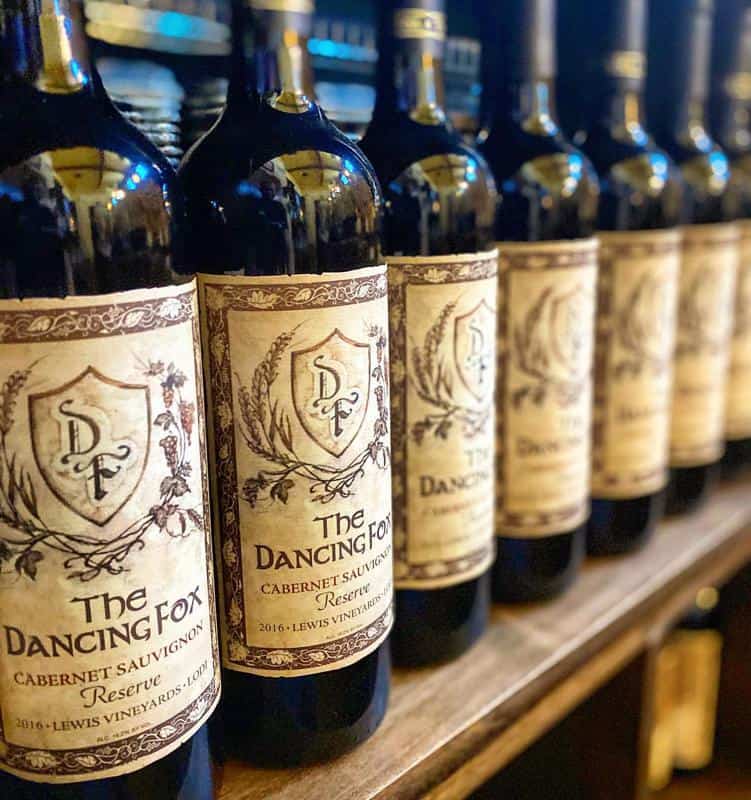 In May of 2009, Dancing Fox was officially open for business. However, Gregg and his sons would make wine in the old barn on their property for many years. They enjoyed stomping the grapes with their bare feet and cranking the wooden wine press to squeeze out all the fresh juice. Gregg was pleased with the quality of wine they had made, and he dreamed of having his small winery someday.
Today, the winery has been steadily growing and evolving. Gregg's sons have started brewing beer for the restaurant. They are planning to expand the building in downtown Lodi to hold a new brewhouse and a distillery. The brewery focuses on traditional English-style ales and barrel aging. The distillery will specialize in brandy from Lodi grapes and whisky from local grains.
Mettler Family Vineyards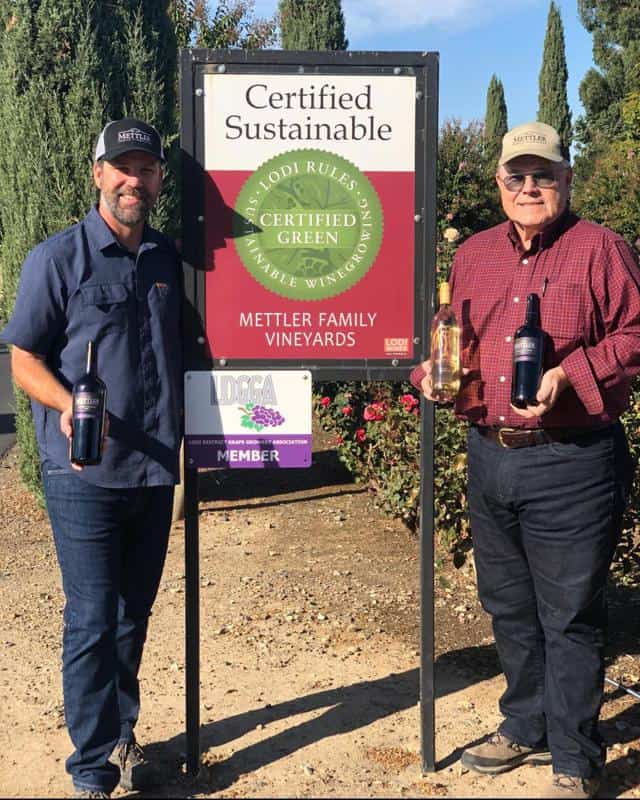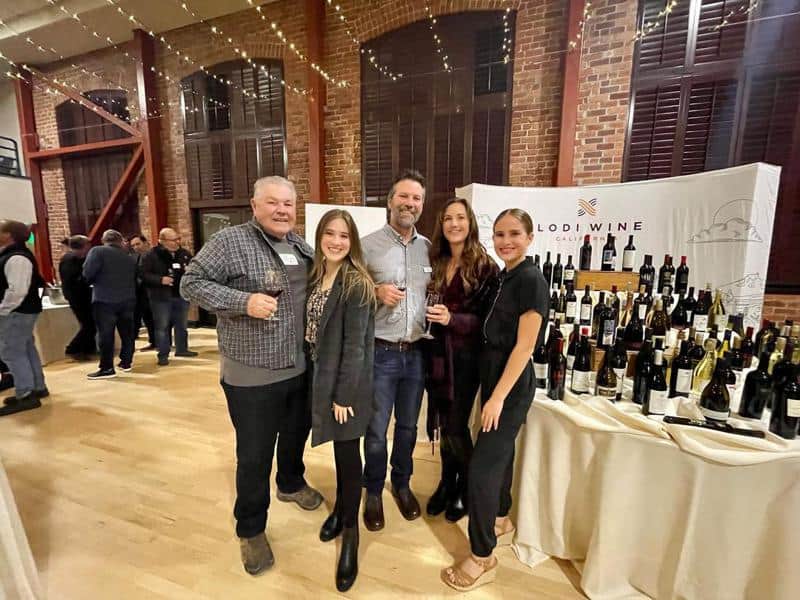 The Mettler Family has been growing grapes for eight generations, dating back to the small village of Alsace in France. They have been growing premium wine grapes in the Lodi appellation for six generations and, in addition to their wines, continue to grow grapes for many well-known wineries. They still farm some of their original family properties, dating back to the late 1800s, making their vineyards some of the oldest in Lodi.
Their wines are an expression of where and how the grapes are grown. Integrity for the land and responsible farming practices ensure that our wine grapes are of the highest quality for our wines. Our family is involved from the vineyard to the bottle, growing, harvesting, trucking, winemaking, and sales.
Best Lodi Wineries with Tasting Rooms
Visiting a winery naturally means tasting different types of wines, but let's see the best wineries for tasting rooms or tours.
Weibel Family Tasting Room: The tasting room's style is a fusion of vintage and modern, creating a cozy yet elegant ambiance. The room's coziness also can be seen by the casual atmosphere created by the friendly staff and the excellent service. Here you can try up to five wines, and they also serve delicious slushies, perfect for a hot summer day.
Oak Ridge Winery: As one of the first wine tasting rooms in Lodi, this is one of the best in the area. Although the tasting room is relatively small, its decor and ambiance are all you need to love it. Furthermore, it has a lovely covered patio with beautiful views of the vineyards. It is a tranquil and peaceful setting with excellent service and a place to socialize and hang out with friends. And, of course, all their wines are exceptional, marking their spot as the oldest operating winery in Lodi.
Harney Lane Winery: Their tasting room is a lovely venue for tasting exceptional wines and learning more about the history of Lodi's appellation. Your group will receive a unique tasting experience with a knowledgeable staff member as your guide, including a tasting flight of their favorite estate wines. The group tasting experience runs approximately 40 minutes.
Berghold Vineyards: This magnificent tasting room can take you to Italy. After all, the winey looks like an Italian villa sitting in the middle of Lodi's wine country. The wines here are excellent and tasteful. The staff members are always ready to give you all the information you need about wines and winemaking. You can enjoy a quiet and peaceful day of wine tasting with live music as a background.
Best Lodi Wineries with Restaurants
The best way to try a delicious wine is with excellent tasty food. Many wineries have a restaurant at their premises where you can enjoy a fantastic meal with the winery's best wines.
Michael David Winery: An on-site café offers a full breakfast and lunch menu with meat sourced from local producers. Seasonal selections of produce grown on-site or locally here in Lodi are available at their farmstand. Handmade signature pies using Michael and David's mother's recipe are also available for you to take home.
Dancing Fox Winery: A restaurant on-site serves delicious food daily. They also serve tasty brunch from 10 am to 1:30 pm on Sundays. The restaurant's ambiance is cozy and welcomed, and much like their wines, their menu and atmosphere are European influenced. Their menu consists of steaks, pizza, wraps, sandwiches, salads, bread pudding, and much more.
Klinker Brick Winery: here, you can visit the "Old Ghost" home and taste award-winning Old Vine Zinfandels. You can marvel at the sights of the surrounding vineyards as well as the beautiful view of Mount Diablo from the south patio. Furthermore, make sure to venture out to the north courtyard, where you can enjoy the serene scenery of the old vine bronze fountain.
Best Lodi Wineries with Wedding and Other Venue Events
Wine is not just a bottle of wine that you save to open for a special occasion. It also has beautiful landscapes of vineyards and rustic and vintage winemaking equipment and tasting rooms. Thus, if you are a true wine lover, check out the best wineries where you can celebrate your wedding or visit for other special events and anniversaries.
Oak Farm Vineyards: The unique and historic venues on the property allow for a gorgeous wine country setting, perfect for a wedding venue. Here, you can have either a small ceremony or a grand reception. Their on-site wedding director and coordinators carefully and thoughtfully assist in planning and carrying out your special day. They help you choose a caterer, a photographer, or locate a pastor to officiate the wedding. And, of course, they help to pair your food with the best wine. They treat each wedding with excellent and personalized care from the moment they meet you until you come back years later for a visit.
Jessie's Grove Winery: the winery is known for its long history and vintage tasting room. Thus, this is the perfect winery to marvel and immerse Lodi's long culture and lifestyle of wine and winemaking. The tasting room often becomes a large venue with live bands, creating a relaxing and cozy ambiance. There are often weekly events with different themes and different artists performing here.
Mettler Family Vineyards: The tasting room and wedding venue on the seven acres of beautiful vineyards indeed can be the beginning of your happily ever after. The spectacular setting of this beautiful landscape can hold weddings of up to 150 people.
Also Read: 10 Best Wine Tasting Rooms In San Francisco
Final Thoughts
Lodi is a top destination for wine lovers for its fantastic flavored wines and awe-inspiring views. Especially if your taste buds prefer the zinfandel variety, Lodi should be your destination. Lodi's climate allows it to be a productive and fast-growing high-quality wine region.
Furthermore, Lodi's wineries offer outdoor recreation and entertainment, a relaxing and cheerful atmosphere, and a beautiful community and family of creative winemakers. So, if you love wine and want to experience a laid-back and unique winemaking lifestyle, Lodi is the best destination for you!