Door County in Wisconsin is well-known for its breathtaking scenery, charming coastal towns, and cherry and apple orchards, but it's also home to a selection of world-class wineries.
Thinking of checking out the wine scene in this picturesque area? Here are the best wineries in Door County that you need to visit.
What Wine Is Door County Known For?
Door County is renowned for its superior fruits, including cherries, apples, and raspberries, so it's no wonder that the region is famous for its exquisite fruit wines.
The AVA is surrounded by more than 300 miles of shoreline, with views of beautiful Lake Michigan seen from nearly every angle. The limestone and dolomite bedrock of the county provides optimal growing conditions for fruit, resulting in spectacular flavor and quality.
Alongside its mouthwatering fruits, there are plenty of other reasons to visit Door County, including its gorgeous scenery, top-class eateries, wide assortment of farms and fishing villages, and broad range of quaint shops.
How Many Wineries Are There In Door County?
There are only around 15 wineries in Door County, though some of these specialize more in spirits or hard ciders than wines.
Although there isn't a huge range of wineries in the area, the majority are of exceptional quality and produce some of the best wines in Wisconsin.
Top 8 Wineries In Door County
Below are some of the best Door County wineries to help you select the right one (or few!) to visit while you're in this beautiful area.
Best wineries in door county map:

Stone's Throw Winery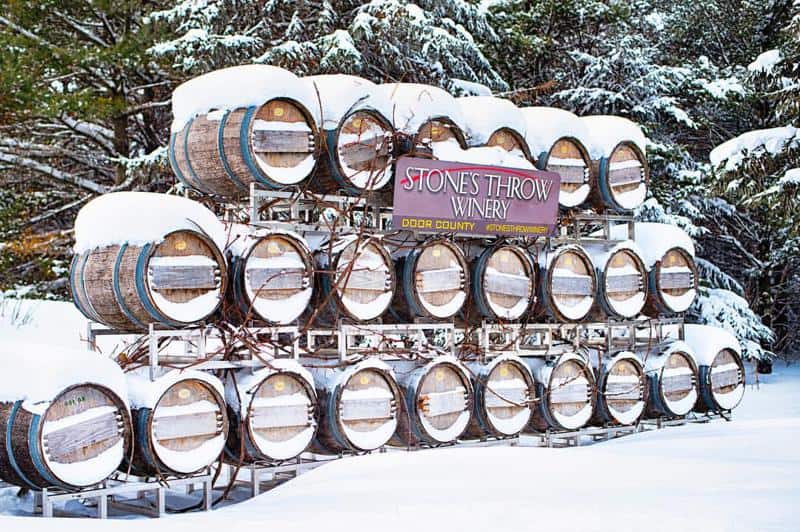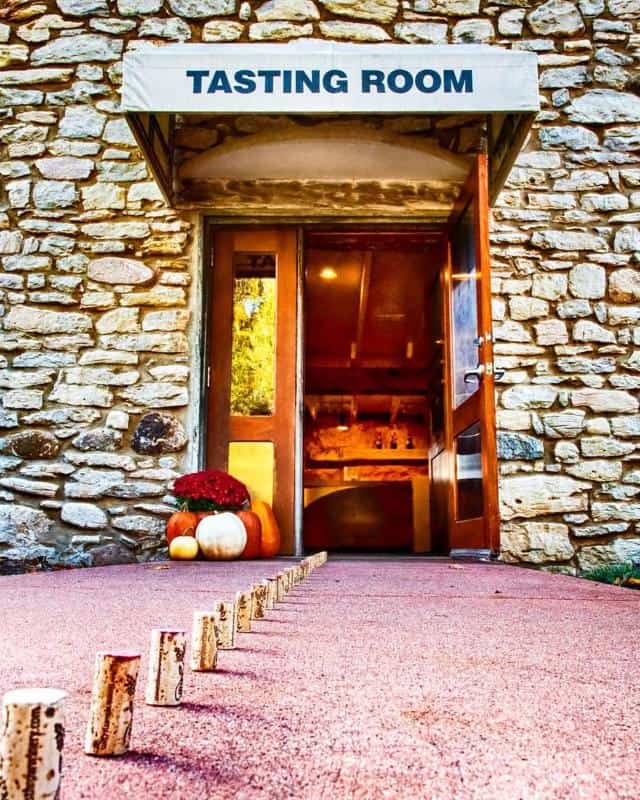 Address: 3382 County Rd E, Baileys Harbor, WI 54202, United States
Contact Number: +1 920-839-9660
Burrowed in the heart of Door County is Stone's Throw Winery, one of the best wineries in the region. All of their wines are made from high-end California grapes and produced in a one-barrel-at-a-time method, ensuring their flavor and quality.
Their charming tasting room is open daily and stocks a wide variety of spectacular wines. To the outside is a spacious patio where you can relax and soak up the surrounding scenery. The estate's gorgeous grounds and sculpture garden are free to explore – there's even a bocce ball court if you fancy fitting in a game or two after your wine tasting session.
Stone's Throw Winery has several venue spaces if you're looking for a place to hold a private event, including the main grounds, tasting room, patio, deck, sculpture garden, barrel room, or the entire winery. The winery can accommodate both small and large gatherings, so it's ideal for birthday parties, weddings, bridal showers, and more.
If you're in the mood for a bite to eat, Stone's Throw Winery has you covered as they have two restaurants located on their property: a Tuscan-inspired wine and tapas bar and oak-barreled fired pizza located at their bocce court.
The tapas bar offers a range of delicious dishes, such as smoked duck breast, Neapolitan balls, bruschetta, and roasted beet salad.
Harbor Ridge Winery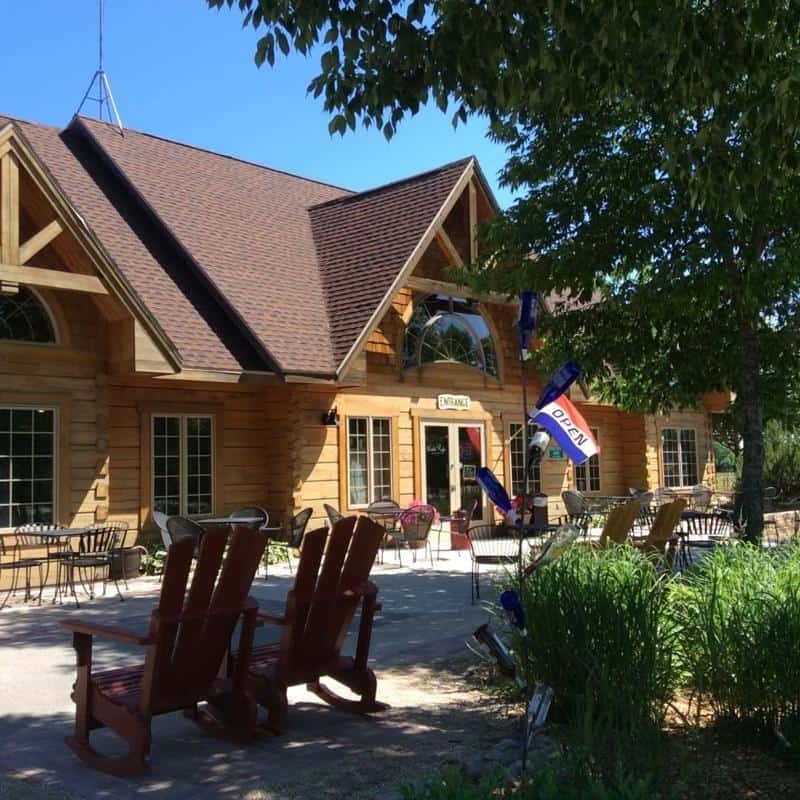 Address: 4690 Rainbow Ridge Ct, Egg Harbor, WI 54209, United States
Contact Number: +1 920-868-4321
Next up is Harbor Ridge Winery, situated in Door County's Egg Harbor. Their rustic log cabin will make you feel warm and cozy, while their mouthwatering selection of wines will soothe and calm you.
The winery has won many awards for their wines, so you know they're the best of the best. They currently hold 70 barrels for crafting their 20 wines. Harbor Ridge Winery's selection of wines includes sweet, semi-sweet, and dry, barrel-aged wines.
Wine tastings are available daily, ranging from $10 for four popular wines to $15 for four premium wines. They also offer seasonal frozen granitas, which taste divine. You can enjoy your wine on their patio or inside their toasty loft.
On Saturdays, the winery puts on live music so you can unwind, drink phenomenal wines, and listen to local musicians and bands.
Door Peninsula Winery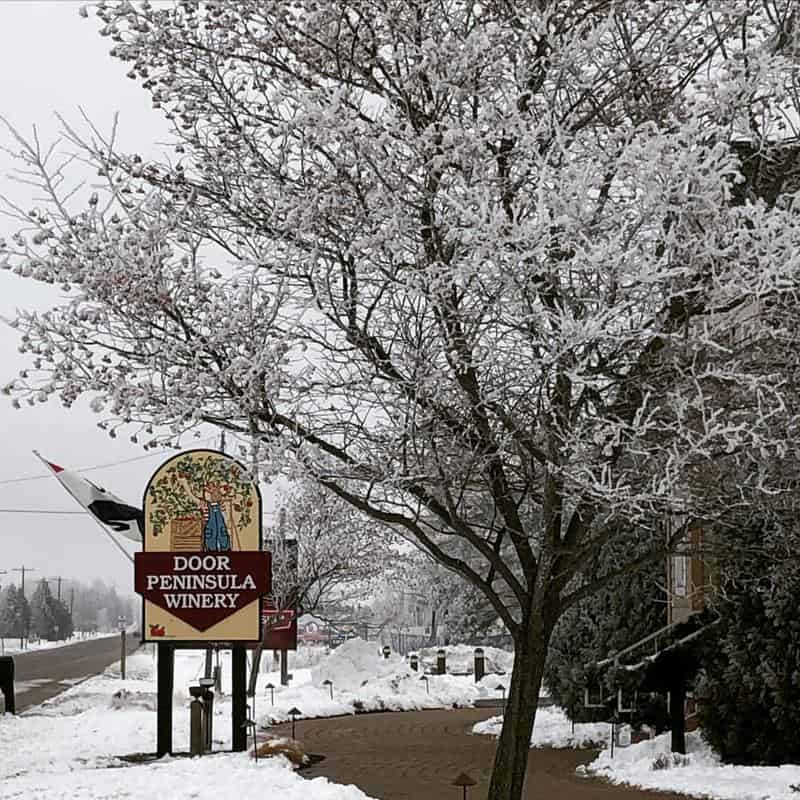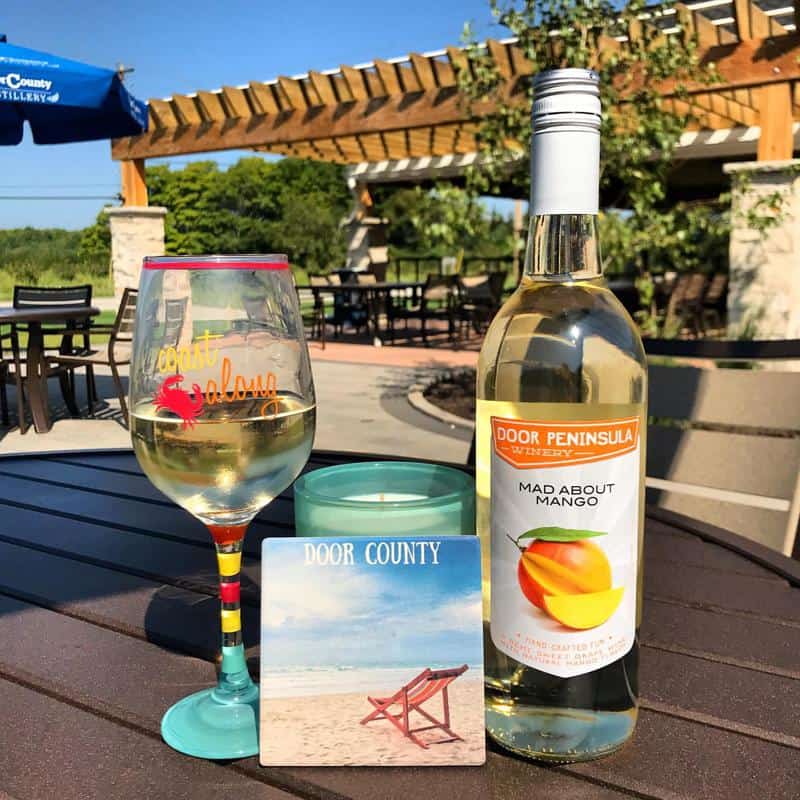 Address: 5806 WI-42, Sturgeon Bay, WI 54235, United States
Contact Number: +1 920-743-7431
Door Peninsula Winery is one of Door County's oldest and finest wineries, boasting the biggest selection of wines in all of Wisconsin. This charming winery was founded in 1974 and is located in a former schoolhouse that was built in 1863.
They are well-known for their fruit wines, namely those made with apple, cherry, strawberry, and plum, but they also craft a varied assortment of grape wines. Tastings are complimentary and include 5 samples of their delicious wines, but you can also book a private tasting if you're looking for a more intimate experience.
There are several tasting floors in the winery, so there's plenty of space for everyone. There's even a restaurant located on the top level, which serves a range of tasty dishes and snacks, including homemade fudge and olive oil.
Door Peninsula normally offers tours of their estate on a daily basis, but they are currently unavailable. However, if you want to learn more about the history of this winery and their unique winemaking process, be sure to check their website to see when tours will return.
Door 44 Winery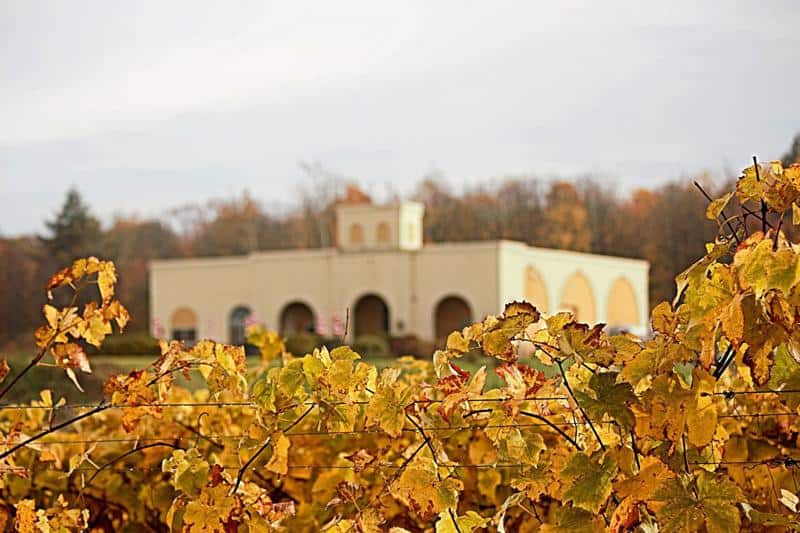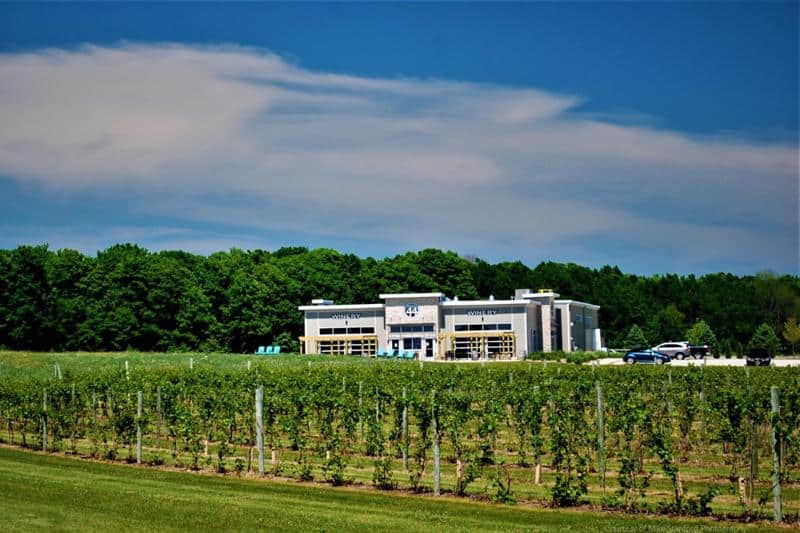 Address: 5464 Co Rd P, Sturgeon Bay, WI 54235, United States
Contact Number: +1 888-932-0044
Another top-notch winery located in Door County is Door 44 Winery, boasting a modern tasting room and six-acre vineyard. The view from the patio is sublime, featuring sweeping views of the vineyards, the latter of which you can stroll through freely.
Their wines are fruit-forward and food-friendly, making them the perfect accompaniment for many dishes. Tastings cost just $7 for four pours, but you can also enjoy all of their wines by the glass and bottle.
If you're interested in hearing more about Door 44 Winery's winemaking process, why not book one of their tours? For $19.99, you'll be guided through their vineyard and production area, sampling wines and learning more about how they make their wines. The end of the tour includes a glass of wine and a coupon you can use during your visit!
Simon Creek Vineyard & Winery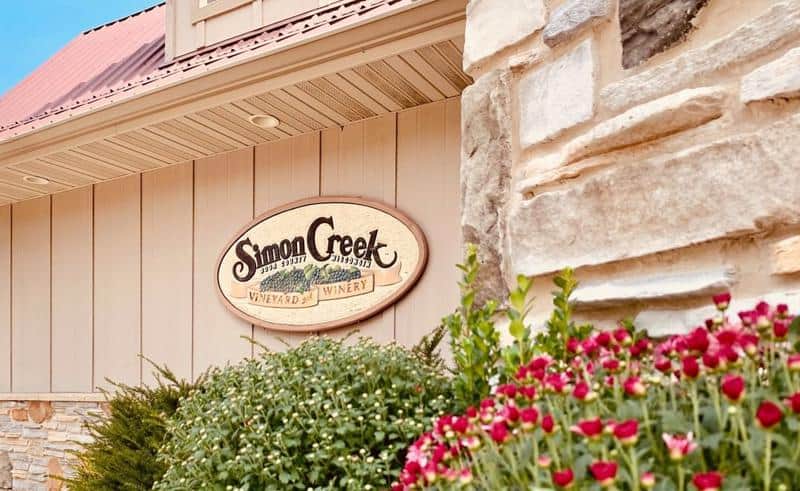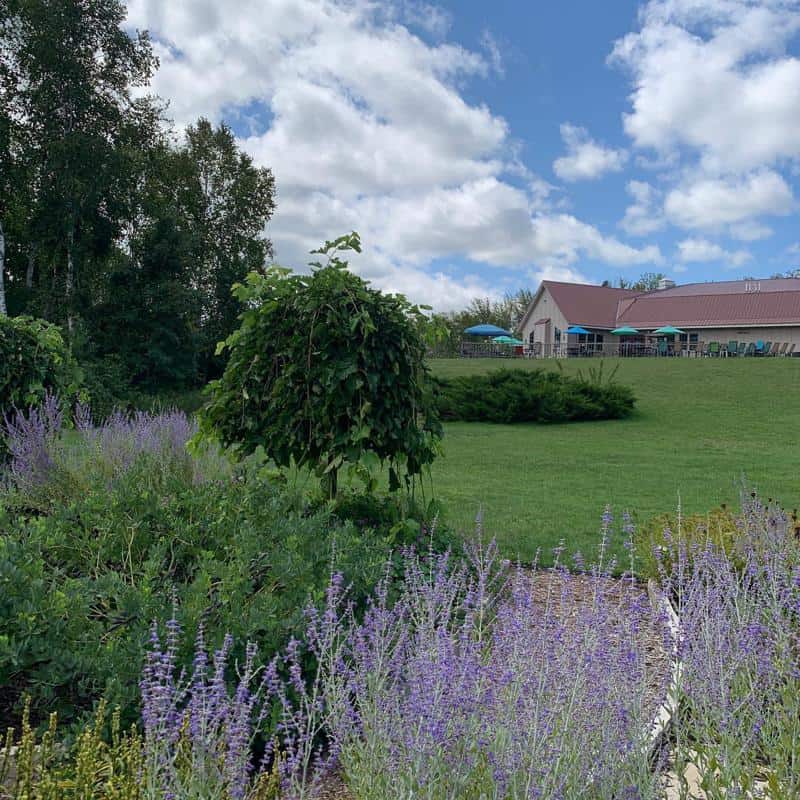 Address: 5896 Bochek Rd, Sturgeon Bay, WI 54235, United States
Contact Number: +1 920-746-9307
Simon Creek Vineyard & Winery sees over 60,000 visitors every year, making them one of the most popular wineries in Door County. Many of their wines have won medals in various international wine competitions, including their Untouchable Red and Door County Cherry wine, which were both awarded double gold.
Their homely tasting room has a casual, friendly atmosphere so you can enjoy your wine in peace and quiet. There is live music every Sunday and on Saturdays during the warmer months.
If you fancy taking in the scenery of the property, the winery has an outdoor deck that you unwind on. There is a gift area inside that stocks an assortment of unique glassware, food products, and accessories if you want to grab a souvenir for yourself or friends and family.
Simon Creek Vineyard & Winery normally offers free tours of their winery, but they are currently unavailable. However, be sure to check the winery's website often to see when they will be back up and running!
Red Oak Winery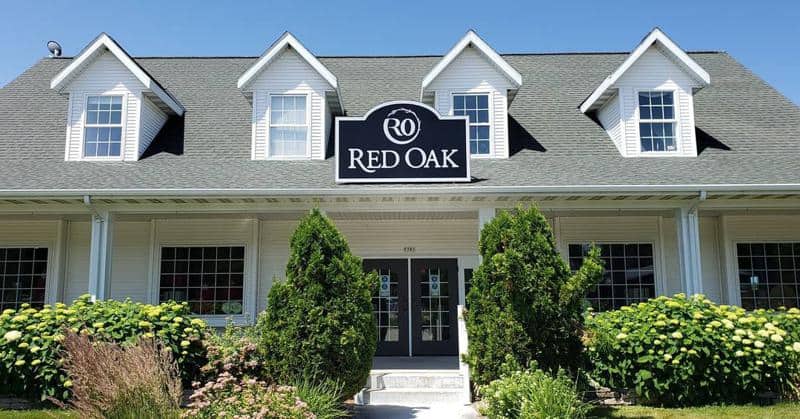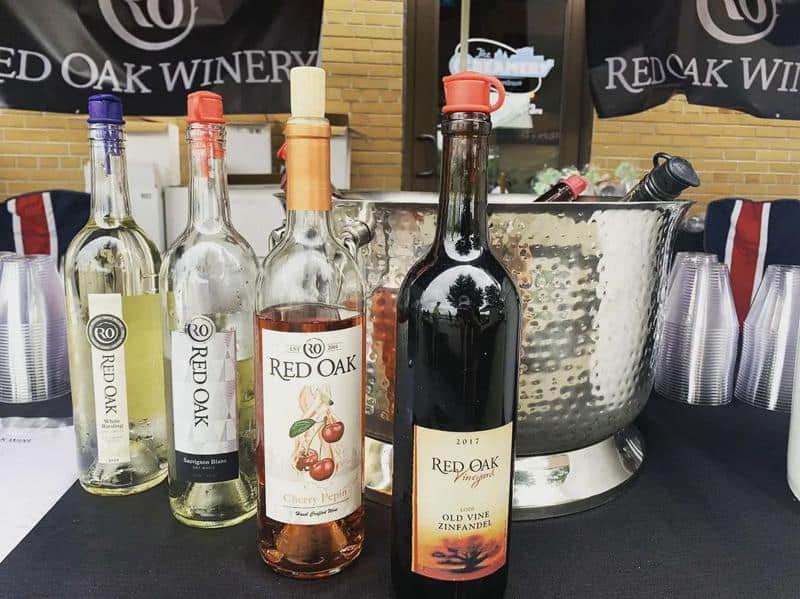 Address: 5781 WI-42, Sturgeon Bay, WI 54235, United States
Contact Number: +1 920-743-7729
Red Oak Winery pride themselves on their relaxing, casual atmosphere, so if you're in need of a tranquil retreat, look no further than this Door County winery. Tastings are done in their famous barrel room, which is well-presented and comfortable.
They produce an extensive selection of wines, including reds, whites, dessert wines, and fruit wines. Red wines are crafted using French winemaking practices, whereas whites are produced using the German style.
If the winery's delicious wines and welcoming atmosphere doesn't tempt you, perhaps their live music events will! On a regular basis, peaceful music can be heard throughout the winery to add a deeper layer of enjoyment to your wine.
Von Stiehl Winery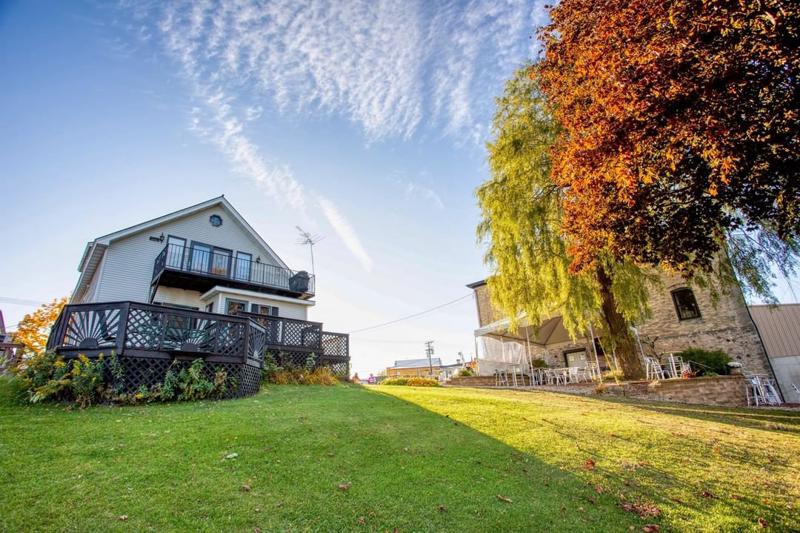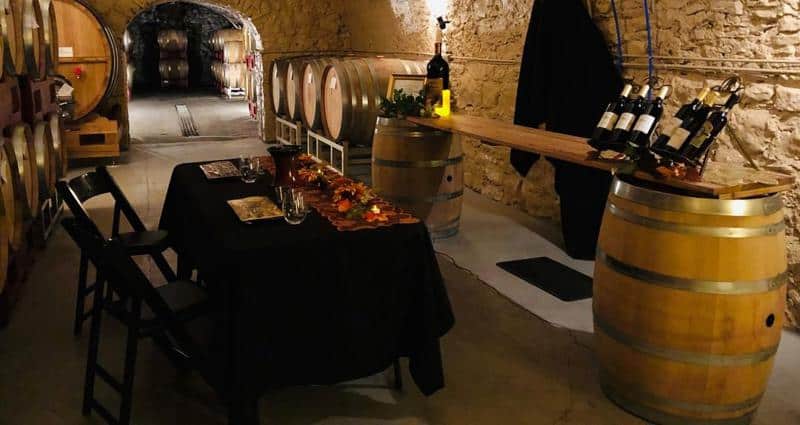 Address: 115 Navarino St, Algoma, WI 54201, United States
Contact Number: +1 920-487-5208
Von Stiehl Winery is the oldest winery in Wisconsin and is one of the most majestic in all of Door County. They have been producing wines since 1967 and now have over 40 varietals for you to taste!
The 150-year-old tasting room is toasty and inviting, providing a laid-back atmosphere for wine tasting. You can sample six wines or ciders for just $6 or opt for a more premium seated tasting. The latter costs $20 and includes a selection of six wines accompanied with samples of mouthwatering food pairings.
The winery's knowledgeable and attentive staff will share a bit of history about the property as well as a ghost tale for extra spookiness!
Von Stiehl Winery hosts many events throughout the year, including seasonal activities, so be sure to see what they have in store for you during your visit.
If you're looking for a vintage-style estate to hold an intimate private event, Von Stiehl Winery is a great choice. There is a cozy upstairs lounge that's charmingly decorated that can accommodate up to 12 people – perfect for a family gathering!
Lautenbach's Orchard Country Wine & Market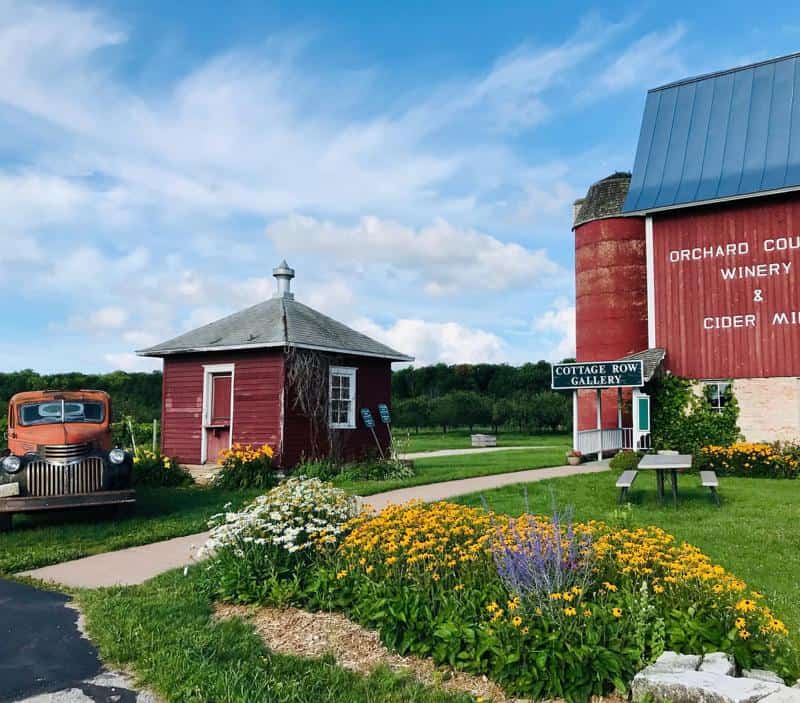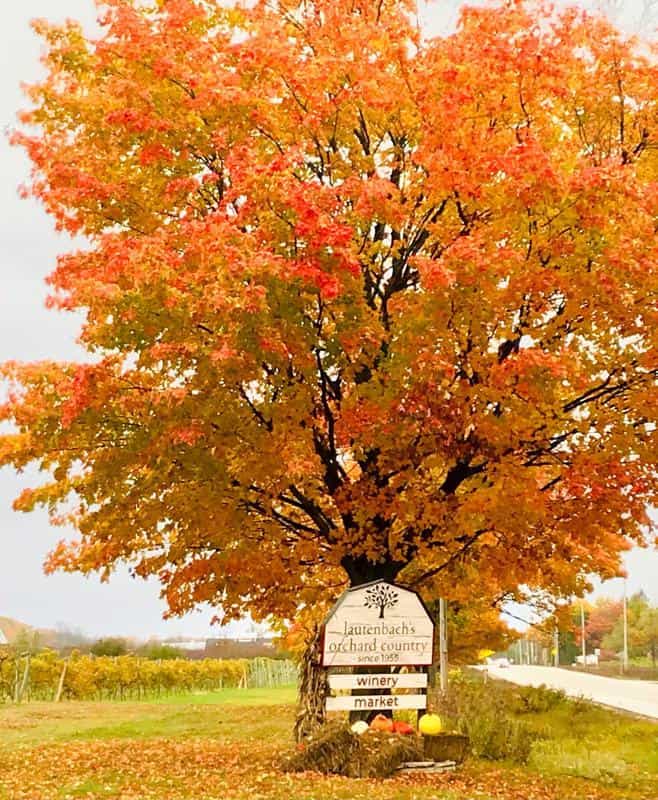 Address: 9197 WI-42, Fish Creek, WI 54212, United States
Contact Number: +1 920-868-3479
Lautenbach's Orchard Country Wine & Market has been growing, harvesting, and making premium fruit since 1955. They are well-known for their delicious produce, delicate wines, and exciting events and activities.
If you're looking for a fun day out with friends and family, this winery is a fantastic choice! The estate spans over 100 acres and is a sight to behold, boasting picturesque views of orchards and vineyards.
You can purchase a wide assortment of homemade produce like jams, chocolate, candy, pickled products, and sauces, as well as unique gifts and souvenirs at their shop. Once you've finished bowing their wares, you can indulge in some sublime wine tasting either inside or outside on their patio.
Tastings cost from $3 and include five ¾ pours, whereas flights cost $10 to $12. You can choose from over 40 award-winning wines and hard ciders, including blush wines, reds, whites, and fruit wines.
From May to October, you can learn more about the winery's winemaking process and methods on one of their guided tours. You'll stroll through the orchards, vineyards, production facilities, and be treated to a short video and exclusive tasting. To top it all off, you'll receive a complimentary gift as a souvenir!
The winery hosts a huge list of events and activities that you can get stuck into during your visit, including seasonal festivities to get you in the mood for the holidays.
Door County Wine Tours
Fancy going on a wine tour during your stay in Door County? Here are a few wineries in the region that currently offer tours of their estate for the ultimate wine tasting experience!
Door 44 Winery: Wine tours at this winery cost $19.99 but come with a wealth of goodies! Not only will you be walked through their vineyard and production area, but you'll receive plenty of samples along the way, a glass of wine of your choosing at the end, and even a coupon so you can enjoy more wine.
Lautenbach's Orchard Country Wine & Market: While Lautenbach's Orchard Country Wine & Market only offers tours from May to October, if you happen to be in Door County during this time, the tours are well worth checking out!
You'll be guided through luscious orchards and vineyards and be shown around the winery's production facilities, learning more about their winemaking practices.
Towards the end of the tour, you'll watch a short visit, indulge in an exclusive tasting, and receive a complimentary gift.
Also Read: The 5 Best Fennville Wineries To Visit
Final Thoughts
Although there aren't a huge array of wineries in Door County like some other regions in the United States, the area is still a fantastic place to visit for wine tasting, especially if you enjoy fruity wines.
The wineries featured in this list are among the best and most respected in Door County, offering remarkable wines, excellent hospitality, divine views, and a welcoming atmosphere all around.
If you're looking for a delicious and fun day out with friends or family, stop by one or a few of the wineries above for good wines and good times!