Charlottesville is home to world-renowned historic sites, including the homes of three of the country's founders. Specifically, it is Thomas Jefferson's homeland. His home, alongside the University of Virginia, is a single UNESCO World Heritage site.
This is a city where you can explore both Virginia's and US history. Touring Monticello lets you understand Jefferson's legacy and complicated history and explore African American historical sites to learn more about the story of the community's past. Furthermore, long before Thomas Jefferson stepped foot in the region, many Native Americans lived here and still live in Virginia today.
Although when talking about wine in the US, most people immediately think of California. But Virginia is also one of the country's top wine-producing states, and the Charlottesville area has more than 40 wineries. Thomas Jefferson envisioned the Charlottesville area as a place of vineyards and wineries.
Hundreds of years later, his dream manifested and Charlottesville is home to the Monticello Wine Trail. Each winery has its unique personality and story to share, making Charlottesville a destination for world-class wine.
Wineries in Charlottesville
King Family Vineyards
King Family Vineyards is a family-run winery, and when talking about the best wineries in Charlottesville and Virginia, this shouldn't be missed from your list. After all, it was nominated for Best Winery Tour in 2019 by USA Today and won the second spot for Winery Tour in 2018.
With carefully selected grapes, winemaker Matthieu Finot creates wines inspired by the old world but uniquely expressive of Virginia wine. With a combination of their premium wines and the stunning views of the gorgeous foothills of the Blue Ridge Mountains, this is a must-visit winery.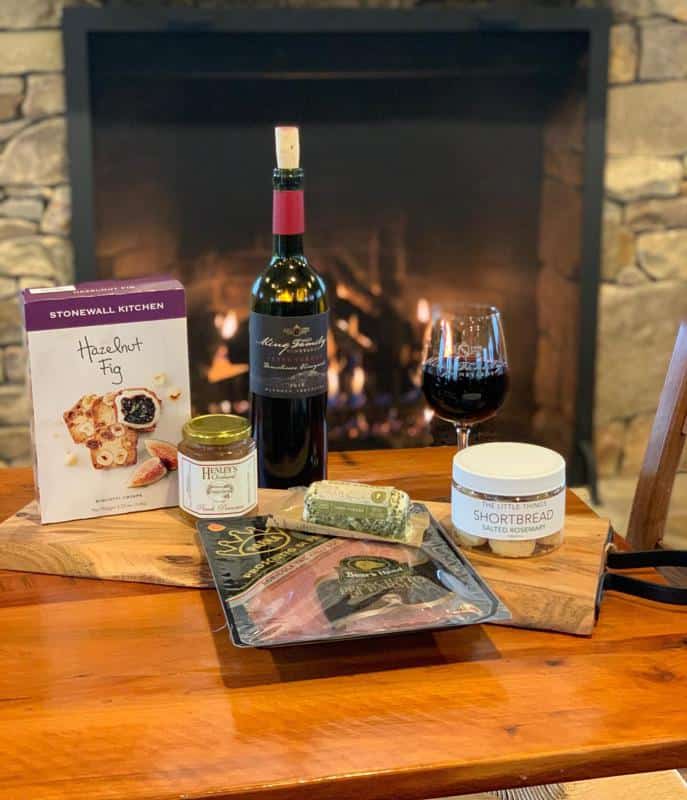 Tasting Room:
Luckily, the winery is spacious, featuring a large tasting room, an outdoor patio, and a Pavillion room. Thus, you can enjoy your wine quietly with your group or play board games like checkers and hang out by the fire.
Interestingly, King Family Vineyards boast an on-site polo field where they hold matches on Sundays between Memorial Day through October. So, during that period, you can enjoy polo while sipping on some of the finest wines in the region.
Pippin Hill Farm and Vineyards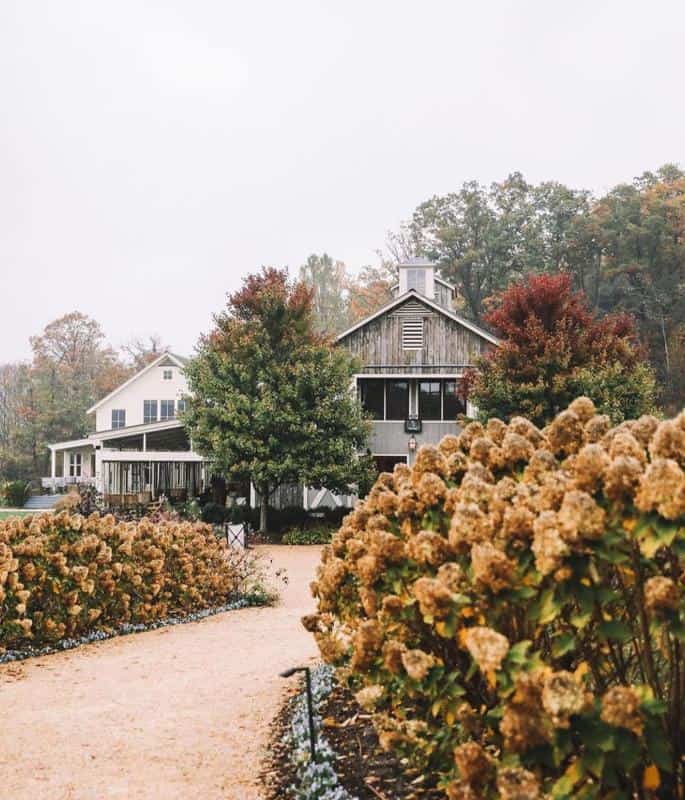 Pippin Hill is a favorite amongst locals and guests. From a delectable food menu to stunning views of the Blue Ridge Mountains and exceptional wine selection, this is a winery with a charming ambiance and everything one might be looking for.
Pippin Hill is a family-owned property run by people who genuinely know the hospitality business. Furthermore, their belief in farm-to-table dining and sustainable viticulture makes the winery and their wines even more lovable.
Tasting Room:
At Pippin Hill, everything is about tasting, and it is the center of the winery's experience. Here, you can enjoy the estate wines while savoring Virginia's most exciting cuisine and stunning views.
From house-made pate with Cabernet Sauvignon jelly to Pippin Hill sliders, the culinary team highlights the freshest ingredients from local farms, including the estate's Chef's Garden, with seasonal menus that showcase the wines.
Trump Winery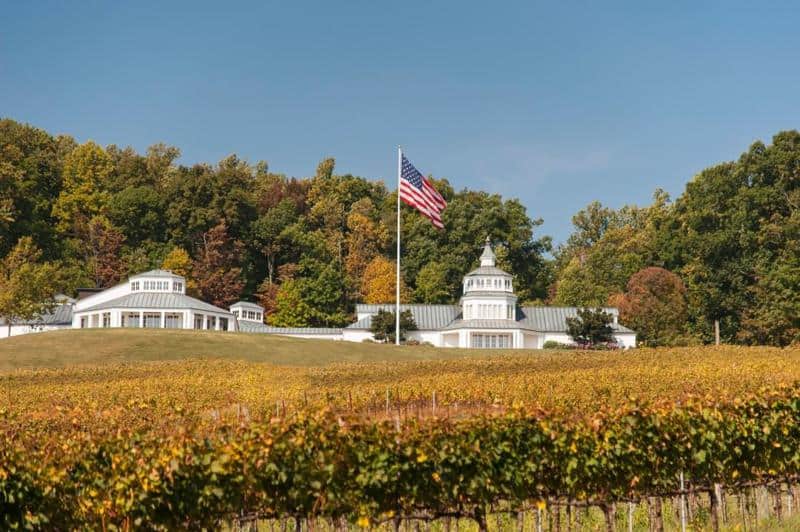 Eric has developed a passion for wines from an early age. Thus he decided to step into the world of winemaking. The journey towards Trump Winery has been unbelievably rewarding. With the love and drive of the fantastic team led by Kerry Woolard, the General Manager, and master winemaker Jonathan Wheeler, they changed how the world views Virginia wines.
Each year their wines continue to receive tremendous honors competing and winning against vineyards that have been in business for decades. Their primary purpose is to ensure that every experience with their wines is one that you will never forget.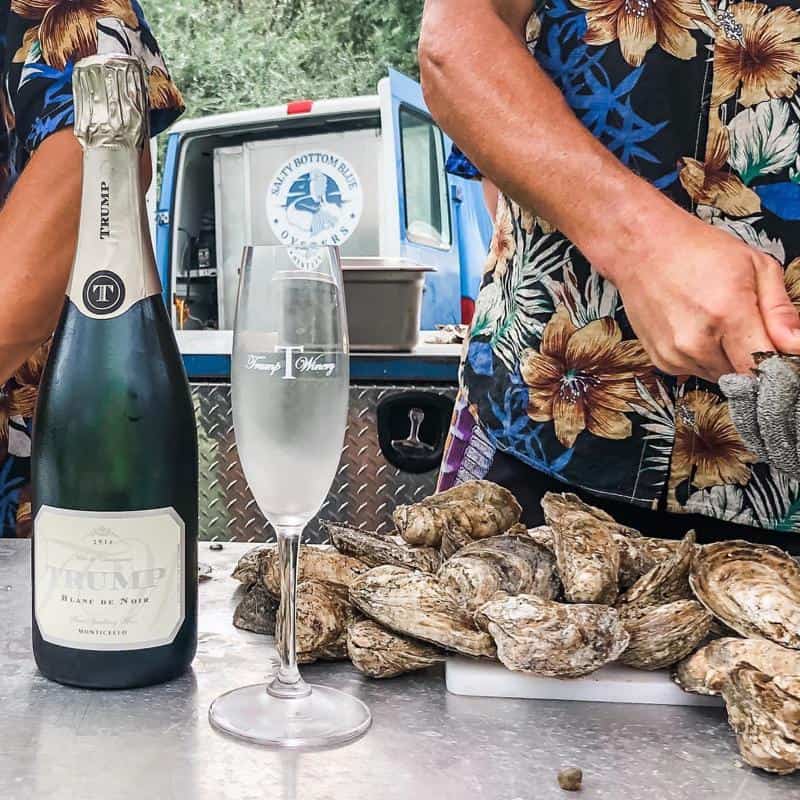 Tasting Room: At the new Tasting Room, you have the opportunity to sample a selection of award-winning wines, enjoy fare from the seasonal menu or picnic items from the gourmet selection, and shop an assortment of wine, apparel, and gifts.
Blenheim Vineyards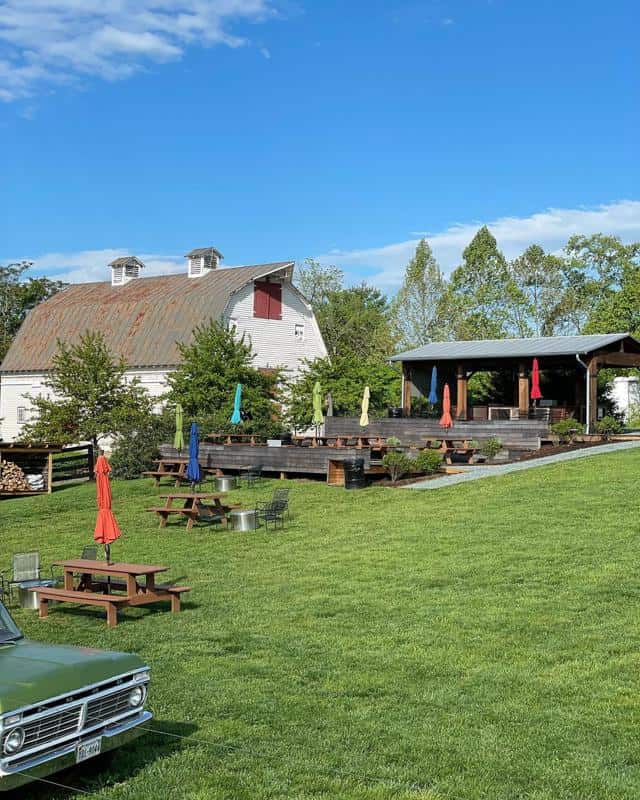 The history of Blenheim Farm dates back to 1730. Here, John Carter maintained Carter's Mill, and his son Edward built the first Blenheim house before 1799. The house's name is in honor of the War of the Spanish Succession. As Blenheim had a significant role in the 18th and 19th centuries, today, the property has archaeological-historical, agricultural, and political-government vital points of importance to the area.
Blenheim Vineyards has been crafting quality and sustainable 100% Virginia-grown wines and managing 32 acres of estate vineyards for over ten years. The Blenheim, Claim, and Seaview Vineyards possess distinctive terroir and varying soils to reflect the wines' place of origin.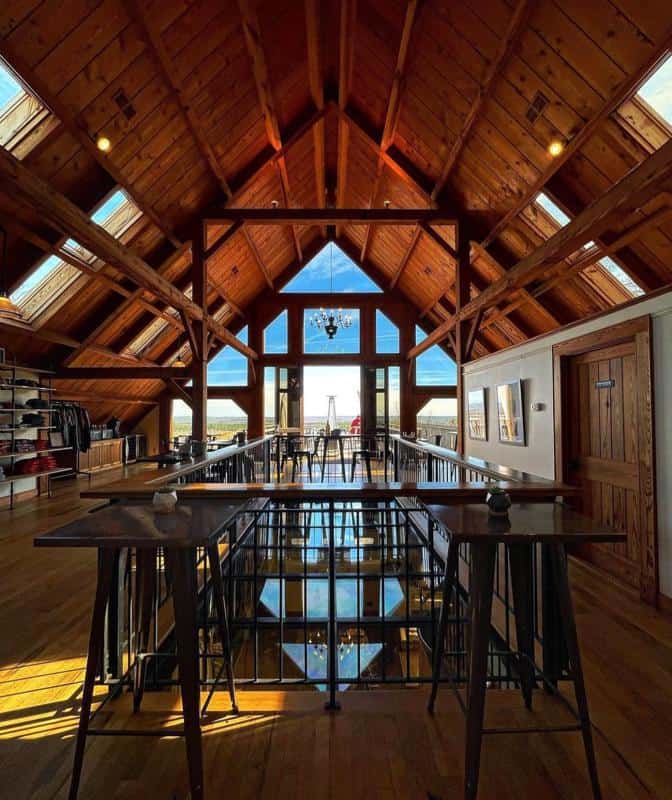 Tasting Room:
Blenheim's tasting room not only has a minimal impact on the environment, it has some of the best countryside and vineyard views in the Charlottesville area. While sipping at some of their best wines, you can peer through the paneled glass floors into the wine production facility below. Furthermore, thanks to the large windows, no electricity is required to light the space in the summer.
Jefferson Vineyards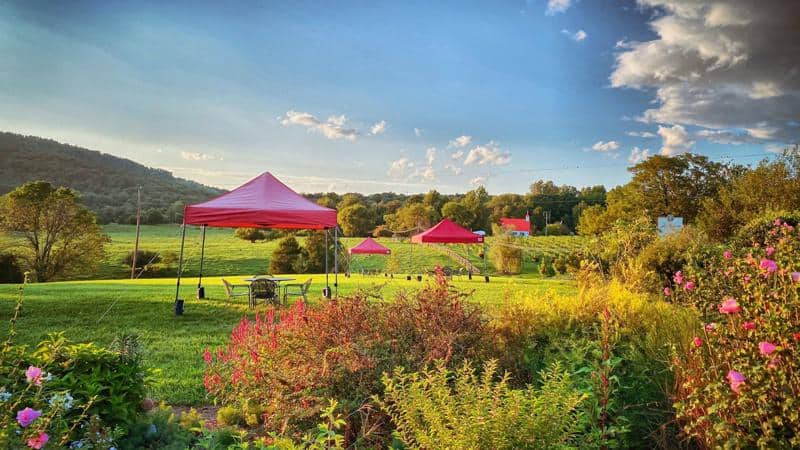 About 250 years ago, the former president Thomas Jefferson chose this area to grow grapes. Hence, the name of the vineyards. Jefferson and Philip Mazzei, an Italian viticulturist from Tuscany, grew European vines. Back then, the estate became Virginia's first wine company. Today, the estate belongs to the Woodward family, and for three generations, they have been elevating Virginia's winemaking business.
Specifically, after World War Ⅱ the Woodwards lived both in Paris and Spain for more than 30 years. During their time in Europe, they developed a deep knowledge of Old World wines.
When they moved back to Virginia in 1992, they bridged the origins of winemaking by introducing quality modern viticulture and winemaking practices to Virginia, helping realize Jefferson's dream. Today, Jefferson wines are known as some of the best in the country.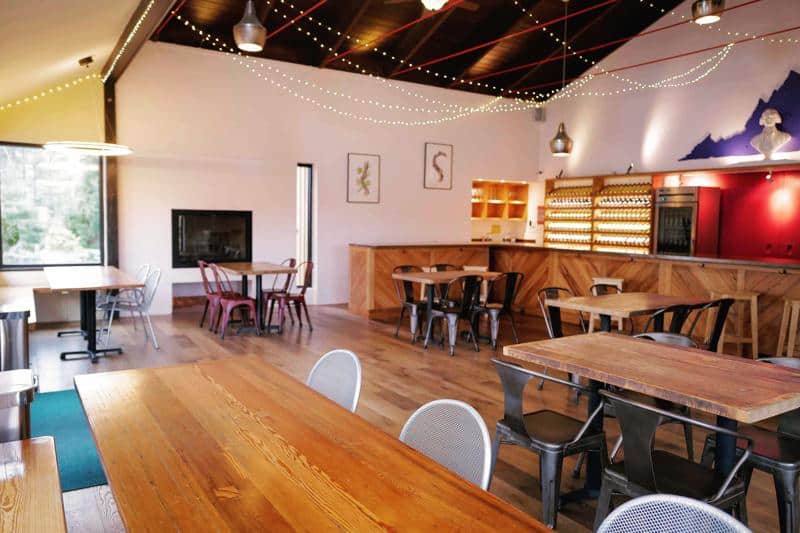 Tasting Room:
You can choose between two tasting rooms, however their availability depends on the day of the week. The tasting rooms offer wine bottles, glasses of wine, and wine flights. In addition to the indoor tasting rooms, you are welcome to enjoy your wine at the vineyards' beautiful outdoor spaces.
There are numerous seating options, including garden patios, elevated decks, and vast scenic fields. Almost all outdoor seatings have shade from trees or umbrellas. You are welcome to bring your own blanket and chairs and enjoy a lovely picnic.
Veritas Vineyards and Winery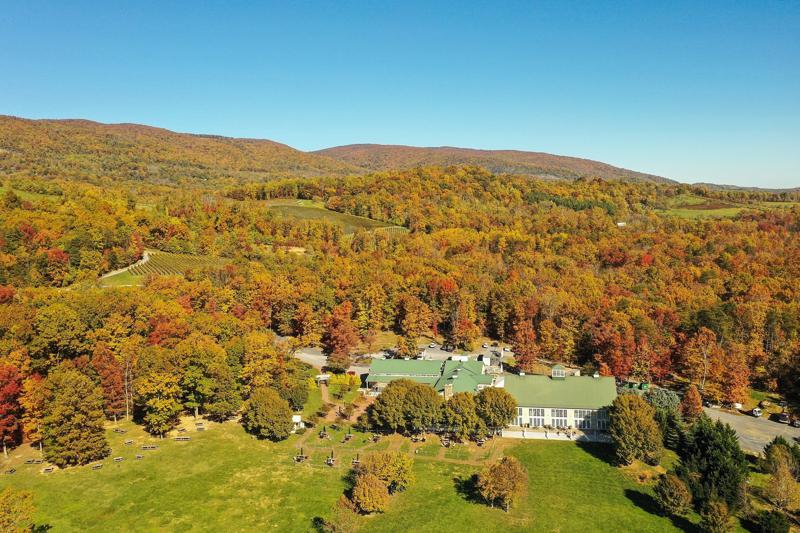 Veritas Vineyards is another family-owned winery located in the foothills of the Blue Ridge Mountains. It is one of the more picturesque wineries, and alongside its astonishing views, it has a more fun atmosphere making it a top destination all-year-round.
In the last 20 years, the Hodson family has been producing high-quality wines of a complex portfolio. Their wines range from sparkling to beautifully balanced red wines. Veritas wine quality starts in the vineyard and the terroir of the Blue Ridge Mountains. They strive to give each varietal natural, balanced expression by focusing on attention to detail and cultural practice.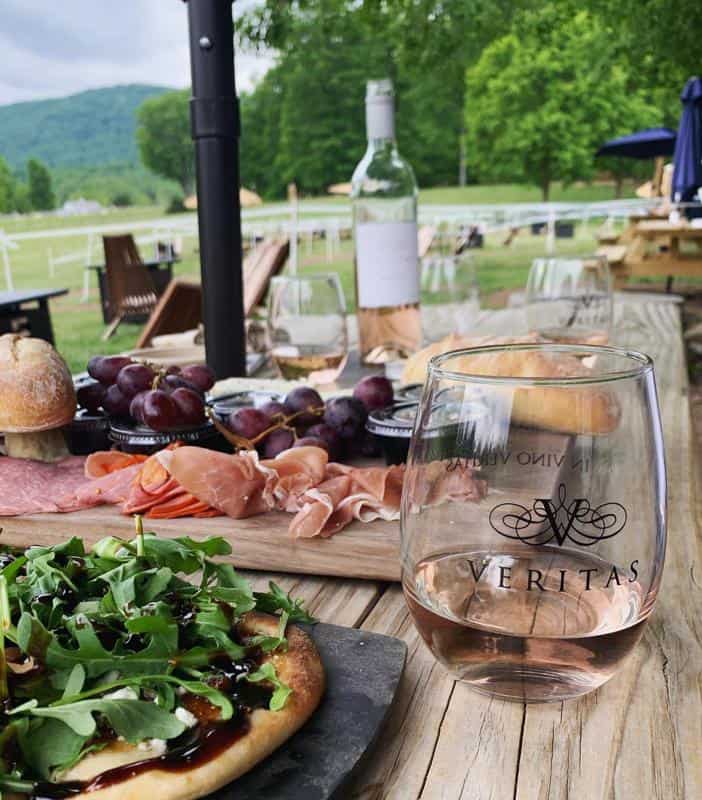 Tasting Room:
Veritas has a massive tasting room with cozy couches and a fireplace, perfect for warming up during winter. In the summer, if it gets busy, their outdoor area is even more expansive with picnic table-style porch seating and a grass area for groups to enjoy the views with kids and even your dog.
Keswick Vineyards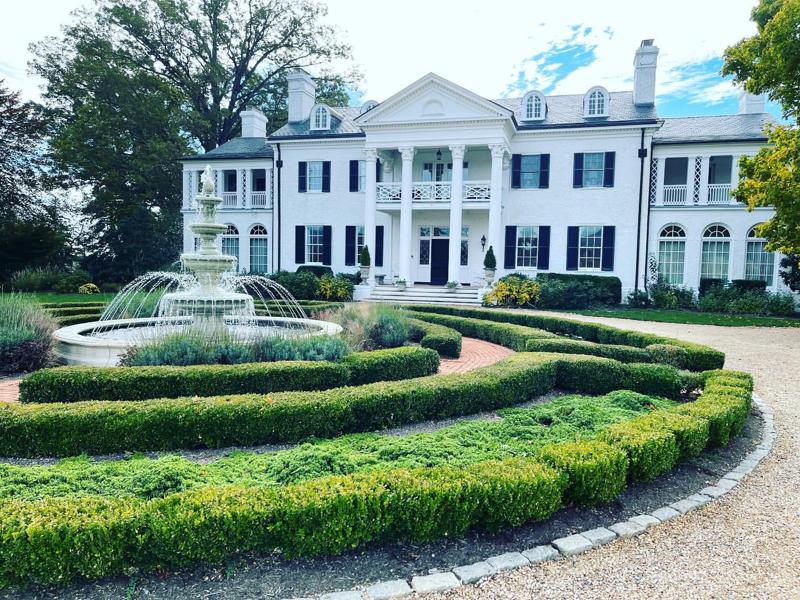 Opening its doors only in 2000, Keswick Vineyards is newer to the Virginia wine community. Yet, the vineyard is family-owned, and they have put a lot of love into making wines. Their method requires minimal intervention in the winemaking process. Thus they are one of the few wineries in the area whose products are mostly fermented with natural or native yeast.
Even though it is still quite a new winery, wine enthusiasts have praised and approved their wines. Furthermore, the winery offers a cozy, family-friendly ambiance perfect for those who prefer a relatively simple and quiet wine experience.
Tasting Room:
Here you can enjoy a pleasant tasting with quality wines. It has both outdoor and covered porch seating which is ideal for visiting year-round. Keswick Vineyards is also dog friendly and super casual, so it is the best spot for families to enjoy wine and gorgeous views of the picturesque Edgewood Estate.
Barboursville Vineyards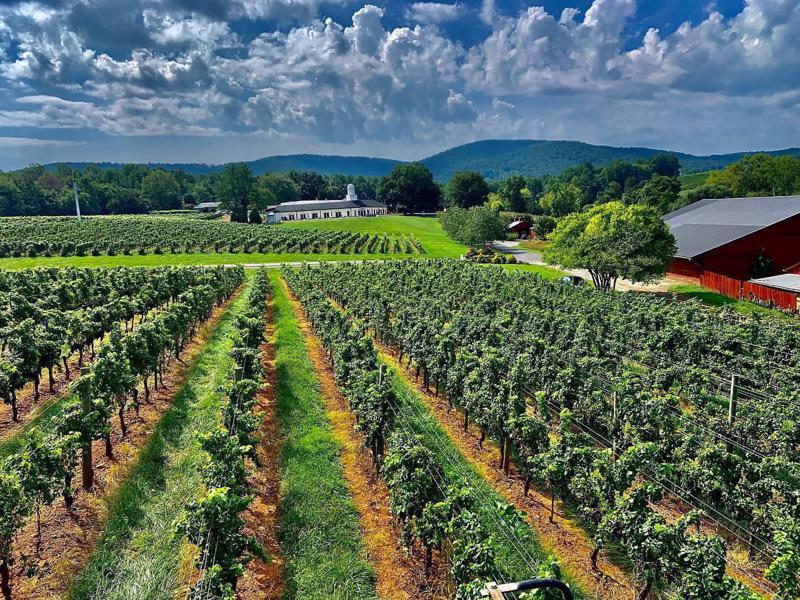 Barboursville Vineyards is relatively further than the other wineries, but if you are looking for a more expensive wine tasting selection, then this is your destination. This is a stunning estate with rich history and a fantastic tasting experience.
Established in 1976 by Italian-born winemaker Gianni Zonin, Barboursville Vineyards is one of the first wineries in the area. One unique thing about a visit to the vineyard is that it occupies the estate of Virginia's former Governor during the War of 1812, James Barbour.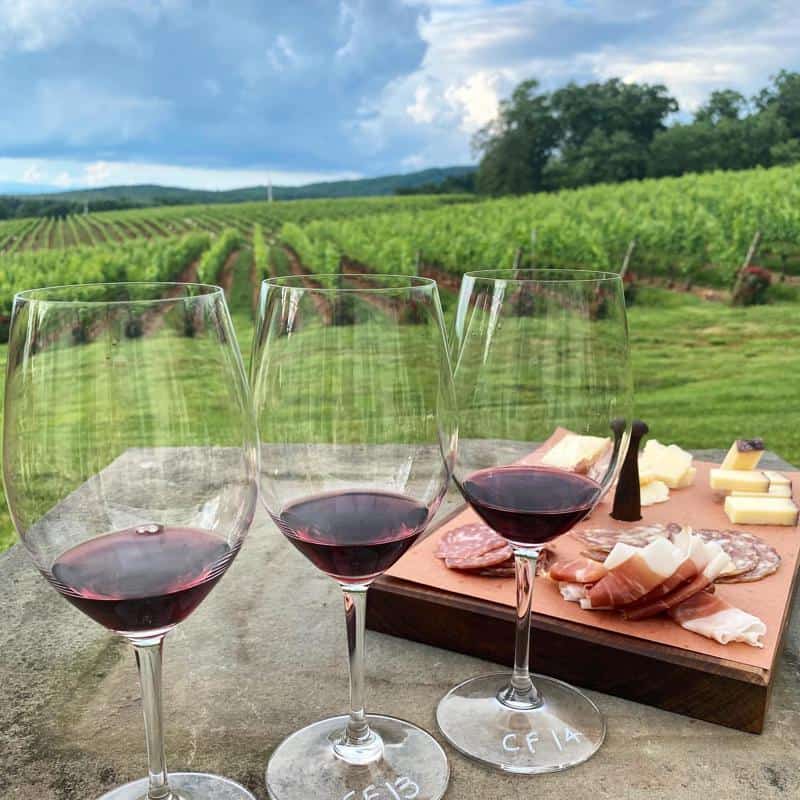 Tasting Room:
Enjoy a stroll or picnic tasting with informed and enthusiastic hosts presenting the best wines in the Discovery Tasting Room and Library 1821.
The Tasting Room is where the broadest range of the current vintages is introduced, while the Library 1821 presents a changing selection of flights of current and older vintages with bite-sized culinary pairings designed by our chefs.
You can also enjoy wines in the splendid grounds surrounding the historic Landmark Ruins of Thomas Jefferson's mansion for Governor James Barbour.
Gabriele Rausse Winery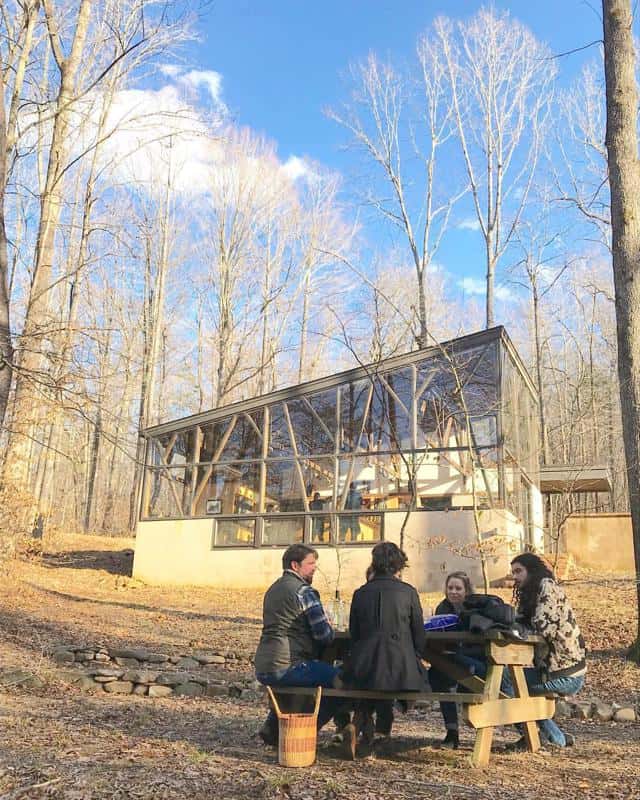 Gabriele Rausse is unlike other Virginia wineries. Rather than displaying typical Virginia architecture with stunning views of lush hills and the Blue Ridge Mountains, it is a bit hidden, tucked away in the woods in a modern home-like structure made of glass and wood.
The winery has a distinctly trendy and quirky vibe. Instead of striving for fame and popularity, they prefer to give you an unforgettable experience of winemaking know-how. The staff here is quite laid back and hands-off, which is nice if you want more private time with friends during your visit.
Gabriele Rausse originally comes from Italy, and thanks to his background, he made an excellent name for himself in the winemaking industry. He's been committed to crafting European-style wines, some of which are pretty different than any other wines you'll taste in the area.
Tasting Room:
This is one of the newer tasting rooms in the area. It has been operating only for four years but it has achieved great milestones and deserves to be on this list. The room has a cozy ambience and alongside their sweet wines and food options, it is perfect for those looking for a warm, welcoming and homey experience.
Thatch Winery
Thatch winery's vision is to be more than just a winery. They wish to be a gathering place for like-minded people and a safe space to create everlasting memories. Successfully, the 60 acres vineyard indeed takes you to a world away from the hustle and bustle of downtown. Alongside other wine enthusiasts, you will feel like stepping back in time while enjoying old-world elegance through the craft of great winemaking.
The Thatch wine portfolio consists of over a dozen wines in various styles, each distinctive for its balance, complexity, and articulation of terroir. Furthermore, the property features manicured gardens, patios, a terraced deck, and a renovated loft with games, two fireplaces, and three tasting bars.
So, whether you're stopping by for a wine tasting, throwing a party, or celebrating an extravagant event like a wedding, your experience will be one that will have you coming back to relive that feeling time and time again.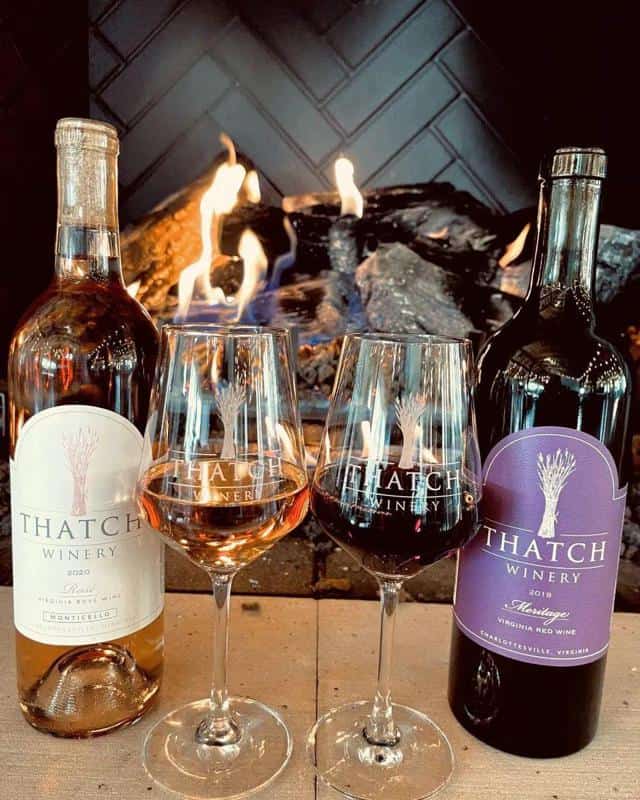 Tasting Room:
Thatch Winery does not host traditional tastings as you know them. However, they are offering several unique flight options to be enjoyed at the safety of your table. They consist of 4 half-glasses and are carefully curated by their expert team.
Alongside their flights, they offer picnic snacks such as cheese, charcuterie, and non-alcoholic beverages such as sparkling water, sodas, and iced tea. If you are looking for a traditional wine tasting experience, then a Reserved Flight Tasting may work for you.
They offer an indoor reservation in the Event Loft and feature 6 of the winemaker's favorite wines. The wines are pre-poured at your table, with tasting notes provided
Also Read:
Final Thoughts
At Charlottesville wineries, outdoor recreation, history, and farm-to-table dining await you. You can explore wineries of all shapes and sizes, and the wine community offers something for every palate.
Whether you're new to wine or have enjoyed it for years, you'll find that the wineries are welcoming places to relax and spend time with friends and family.
Many wineries have stunning mountain views and are great spots to admire the landscape. If you are a true wine enthusiast, you won't regret visiting Charlottesville.