Whether you're a wine aficionado or not, there's no denying that a stay at a luxurious hotel in a wine region creates an unforgettable experience! While regions such as Napa and Sonoma are many people's go-to holiday destinations, the Temecula Valley is fast becoming the most popular kid on the block.
A trip to Temecula offers you mesmerizing landscapes, delicious cuisines, luxurious hotels, and more than anything else, mouth-watering wine choices! Deciding to take a trip to this exquisite region might leave you wondering where the best place to stay would be. Fortunately, with the high-end winery hotels in the region, you'll be spoilt for choice!
Temecula offers a variety of stylish accommodations that range from budget-friendly to luxurious. If you're planning a stay in Temecula, this article is for you! We've compiled a list of the top hotels and Inns to make your trip to the Temecula Valley more impressive. Keep reading to find your favorite!
What Makes Temecula So Popular?
The name Temecula—taken from Spanish—translates to "where the sun breaks through the mist." With enthralling sceneries, rolling hills and luscious vineyards as far as the eye can see, Temecula doesn't disappoint! Aside from its picturesque scenery, the Temecula Valley has a rich history.
Situated between Los Angeles and San Diego this valley features an enthralling combination of rustic architecture with vine-rich hills. A surprising fact is that this wine-rich region planted its first vines about 50 years ago! Since then Temecula has grown to boast more than 40 vineyards and was voted as one of the "10 Best Travel Destinations in the U.S." in 2019.
Additionally, Temecula gives its visitors the perfect opportunity to experience the winemaking lifestyle and lavish wine resorts. Its annual Balloon and Wine Festival at the end of May is a big drawcard to the region. No trip to the region is complete without experiencing some of the winemaking, tasting and vineyard tours!
Best Winery Hotels in Temecula
Temecula's luxury hotels and cozy inns are guaranteed to impress any traveler to the region. Whether you're looking for a stay that's made up of old-world wine remnants or ultra-modern facilities, you're guaranteed to find the venue that's perfect for you!
Let's dive straight into the top winery hotels we recommend when you're considering a stay in the attractive Temecula Valley.
Temecula best winery hotels map:

1. Carter Estate Winery & Resort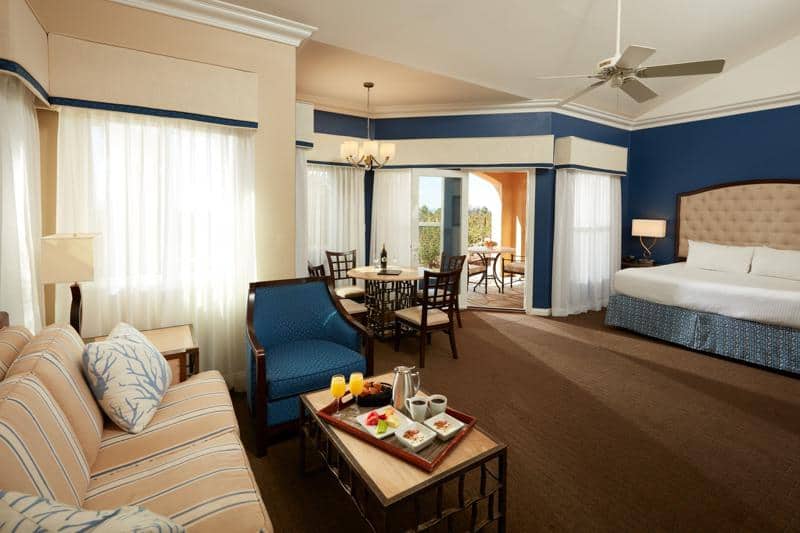 Owned by the Carter Family, the popular 4-star Carter Estate Winery and Resort is a high-end venue featuring 60 Mediterranean-inspired bungalows and suites. Guests can expect to find spacious and luxurious accommodations that include an outdoor patio and a separate seating area.
A stay at this picturesque resort includes a complimentary bottle of Carter Estate Wine and a continental breakfast for two delivered directly to your room. Some of the other features that can experience here include the following:
Gas fireplaces in each room for comfort during the chilly California evenings
Heated outdoor pools with private cabanas
Alfresco dining is available at the resort's restaurant, The Vineyard Grill
On-site Spa
Free Parking
Pet friendly
Easily accessible
Situated on 112 acres of vineyards makes this popular destination the ideal place to spend an exquisite holiday in wine country!
Location: 34450 Rancho California Road, Temecula, California, 92591
Contact number: (888)-364-5709
2. Pechanga Resort & Casino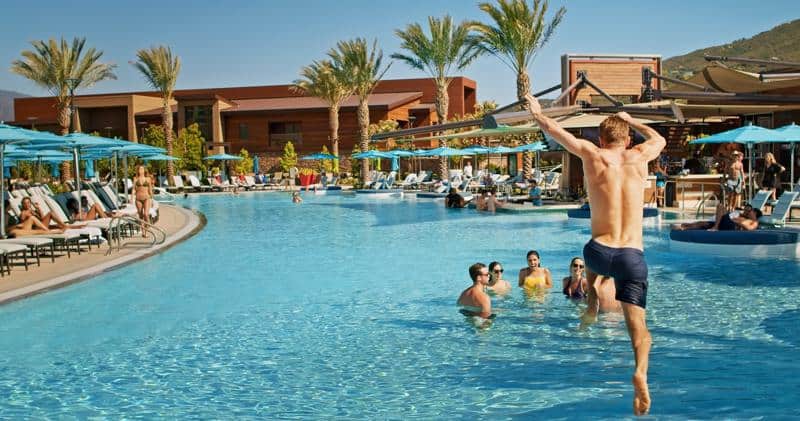 Known far and wide as the largest resort and casino on the West Coast, Pechanga Resort & Casino is the perfect venue for the stay of a lifetime! With 200,000 square feet, there's ample space for a host of activities during your visit.
While the casino draws a majority of the resort's attention, the 4 ½ acre tropical oasis is a firm favorite for visitors. The casino boasts 5,000 slot machines, 158 table games and even a 700-seat bingo facility.
The Pechanga has a host of features and amenities that make it a cut above the rest. Some of these are listed below:
Ample lounge space
Floor-to-ceiling windows allowing to see the vineyards from your room
24-hour room service
25,000 square foot spa
Par-72 golf course
Business center
Fitness center
Hydrotherapy spas
Heated pools
Poolside cabanas
Three swimming pools
There's so much to do at the Pechanga Resort that you'll definitely not be bored! The variety of activities also ensures there's something to do for the whole family. An added bonus is the shuttle service that will take you to and from all the venues worth enjoying!
Location: 45000 Pechanga Pkwy, Temecula, California, 92592
Contact: (888) 732-4264
3. Ponte Vineyard Inn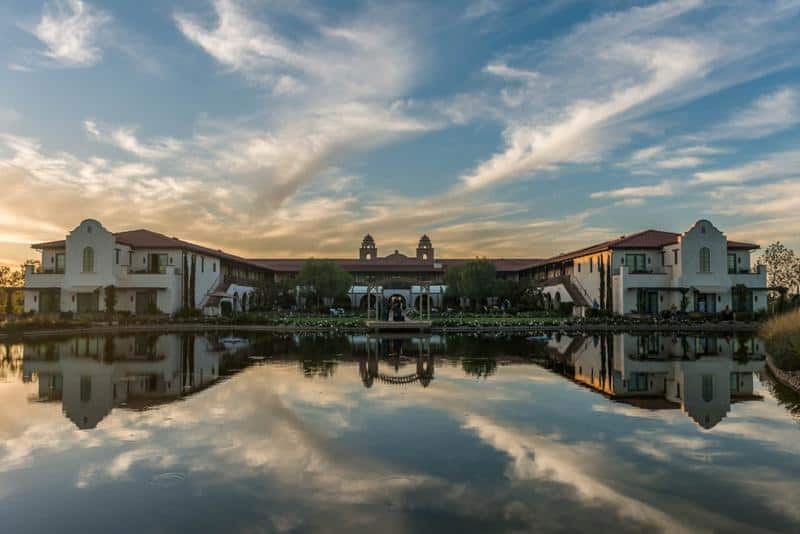 Located right in the heart of the Temecula Valley, the Ponte Vineyard Inn boasts 90 Italian-inspired rooms and suites. Luxurious suites offer 1,300 square feet of outdoor and indoor space.
This 4-star boutique winery resort also has a hot tub area and sports bar, making it a popular choice among visitors. The Ponte Inn's picturesque scenery makes it a favorite choice as a wedding venue.
A few more of the features on offer here include the following:
Semi-Olympic sized pool
Luxurious Spa with an in-room massage
Full cocktail bar with live music
Pet friendly
Gourmet cuisine
Free parking
Easily accessible
Alfresco dining
Covered patios or balconies
Luxurious bath amenities
The Ponte Vineyard Inn has mesmerizing views of the Palomar Mountains with equally breathtaking views of vineyards. To add to the splendid view, you can easily see huge, brightly colored hot air balloons floating elegantly above the vines!
Location: 35001 Rancho California Road, Temecula, California, 92591
Contact: (855)-516-1090
4. Temecula Creek Inn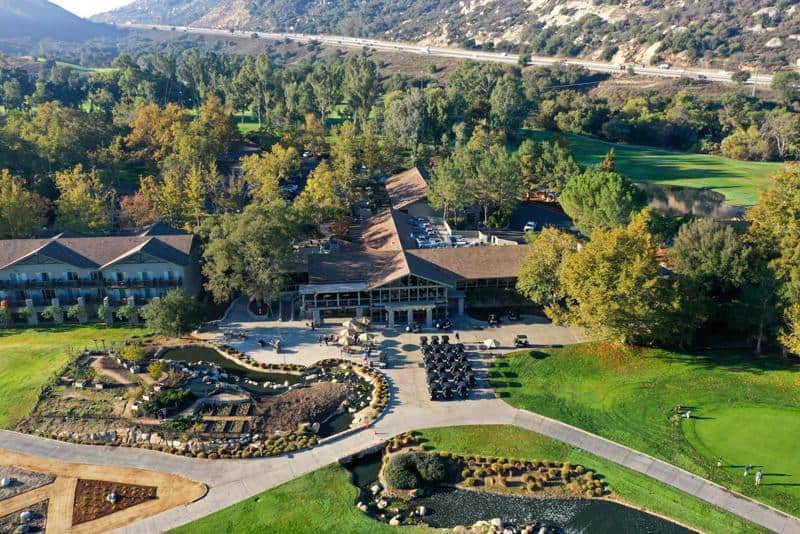 If you're looking for a combination of rustic settings with modern amenities, the Temecula Creek Inn is worth making it to your shortlist. Aside from featuring 130 rooms, this luxury Inn boasts its own 27-hole championship golf course.
Rooms large enough for four guests feature rustic furnishings and high-speed internet access. For families who'd like to have the home away from home experience, there's a three-bedroom guest house on site.
Guests can enjoy a number of facilities such as the few listed below:
Swimming pool
Fitness center
Complimentary shuttle to the casino
Golf challenges
Free parking
Lawn games
Photobooth
On-site restaurant
In-room massage is available upon request
The Temecula Inn is the perfect location for families who want to enjoy a host of things to do all while soaking in the beauty of the winemaking experience.
Location: 44501 Rainbow Canyon Road, Temecula, California, 92592
Contact: (888) 976-3404
5. Hampton Inn and Suites Temecula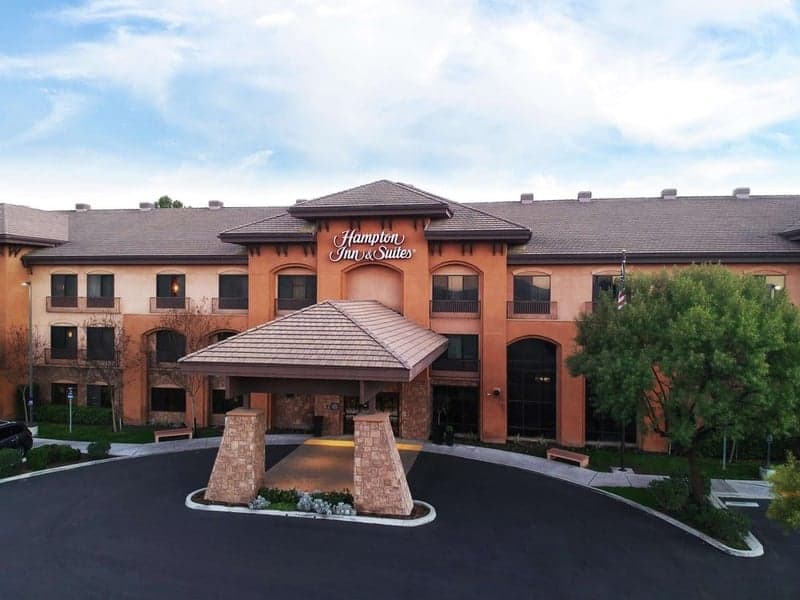 The Hampton Inn and Suites Temecula form part of the Hilton family properties and provide a mesmerizing hotel experience. More than a dozen rooms are available in a variety of distinctive styles.
All their rooms boast T.V.'s, mini-fridges, microwave ovens and blackout curtains for guests who would like to sleep late! Aside from luxurious rooms, views of luscious vineyards and rolling hills are the ultimate way to relax!
The features you can expect to enjoy at the Hampton Inn are listed below:
Swimming pool
Hot tub
Free parking
Full complimentary breakfast every morning
Shuttle buses to take guests to and from wine tours as well as to the nearby casino
Location: 28190 Jefferson Avenue, Temecula, California, 92590
Contact: 1-800-HAMPTON (TOLL-FREE)
6. Wilson Creek Manor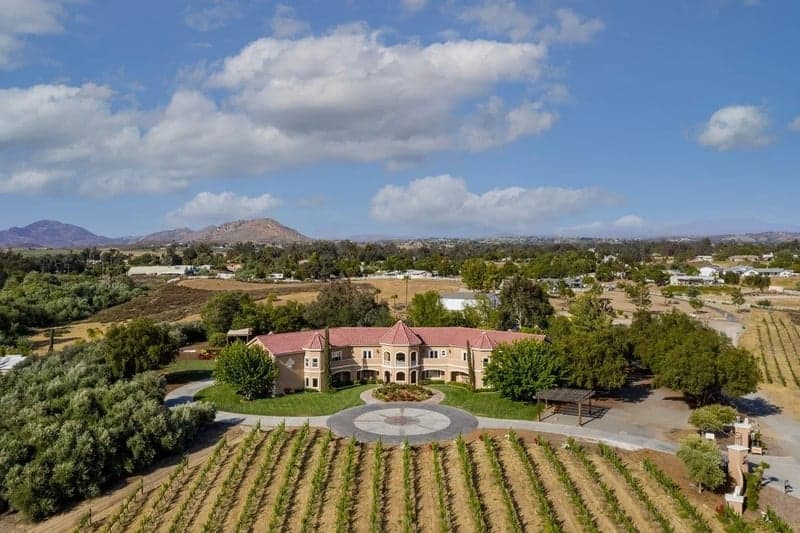 Wilson Creek Winery is another family-owned winery situated in the heart of the Temecula Valley. With nine elegant suites, only 24 visitors can stay each night. Many visitors prefer this smaller, cozier setting.
Their most prominent feature is the 1,600 square foot Almond Champagne suite which features a private entrance, jacuzzi tub as well as a separate bedroom and living areas.
There are several additional features that make this cozy little manor a firm favorite. Some of these include the following:
Commercial-grade kitchen accessible to all guests
Complimentary breakfast with mimosas
Laundry facilities
Complimentary Wi-Fi
Parking
Easily accessible
The Manor also offers an exquisite wrap-around balcony that allows for mesmerizing views of the winery, making it the ideal place to relax!
Location: 35250 Loma Ventosa Ln, Temecula, California, 92592.
Contact: (888) 363-2852
7. The Inn at Europa Village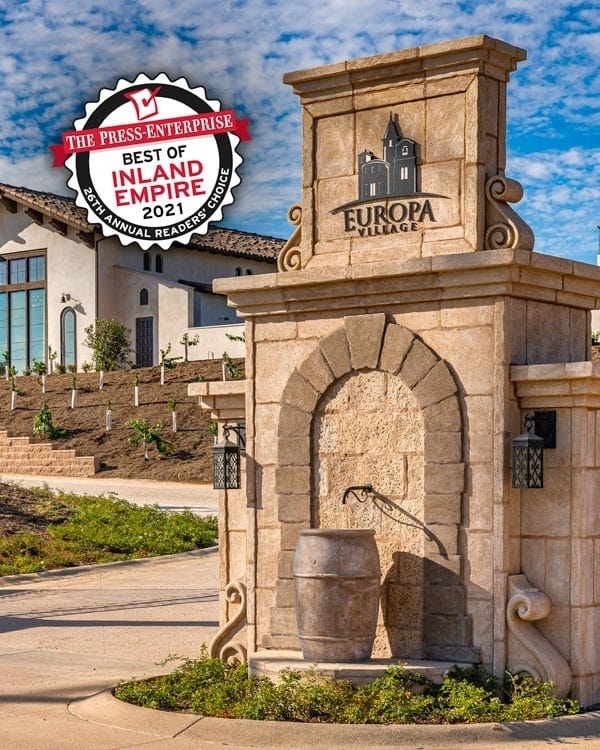 More than five acres of picturesque rolling hills make up The Inn at Europa Village, making this quaint little hilltop retreat Inn the perfect getaway! Luxurious rooms with décor mimicking the style of a French vineyard are tastefully decorated and boast vineyard views.
Amazing views, warm fireplaces and bubbly Jacuzzis are just a few of the features you can enjoy in their lavish rooms. Some of the suites boast a stunning birds-eye views of the vineyards, Tuscan gardens and fountains.
Other features you can enjoy here include the following:
Private entrances to rooms make it easy to explore surrounding vineyards
Communal firepit
On-site jacuzzi
Private bedroom balconies
Complimentary breakfasts
Free parking
It's worth noting that as stylish as this Inn is, there's no Wi-Fi, TVs or shuttle service. This is the perfect place to come if you really want a break from the hustle and bustle of daily life. No access to TVs and Wi-Fi also makes it easy to focus your attention on the spectacular wineries.
Location: 33350 La Serena Way, Temecula, California, 92591
Contact: (951) 506-1818
8. South Coast Winery & Spa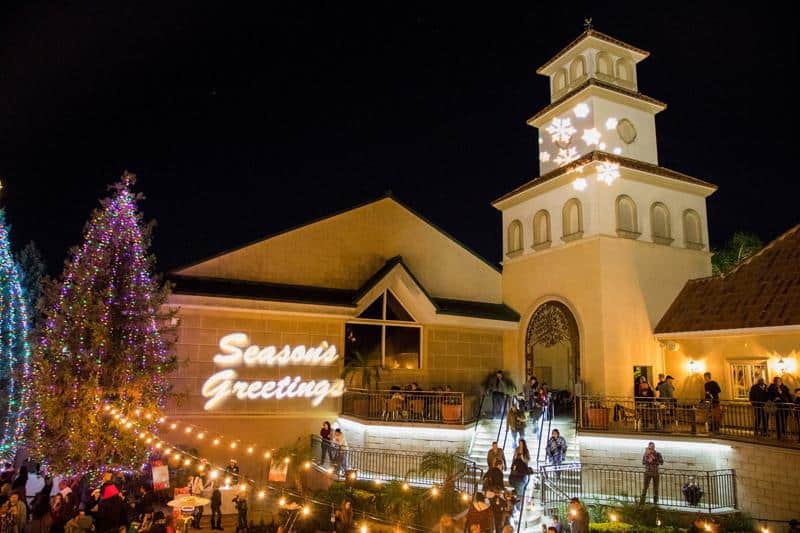 Wine enthusiasts looking to share their love of winemaking with their families will certainly love our next venue! The South Coast Winery Resort & Spa is well-known for being the most family-friendly establishment among Temecula's inns and resorts.
Its 132 Tuscan-inspired villas and suites offer a wide selection of room styles and types situated among the luscious vineyard grounds. The picturesque scenery and landscapes make this venue the more commonly chosen option wedding destination.
Aside from rooms among vineyards, some additional features are available at a $19 resort amenities fee per night. When making the bookings or inquiries, it's important to check the exact add-ons that will need to be paid separately.
Some of the additional features on offer from this resort are:
24-hour fitness center
Vineyard Rose Restaurant serves contemporary Californian cuisine
GrapeSeed Spa offers a wide range of treatments
Resort pool area with hot tub
Gas fireplaces in the rooms
Soaking tubs
Heated saltwater pool with underwater music
Soaking tubs
Private patios allow you to enjoy the views of mesmerizing vineyards and sceneries
Location: 34843 Rancho California Road, Temecula, California, 92591
Contact: (951)-587-9463
9. The Hotel Temecula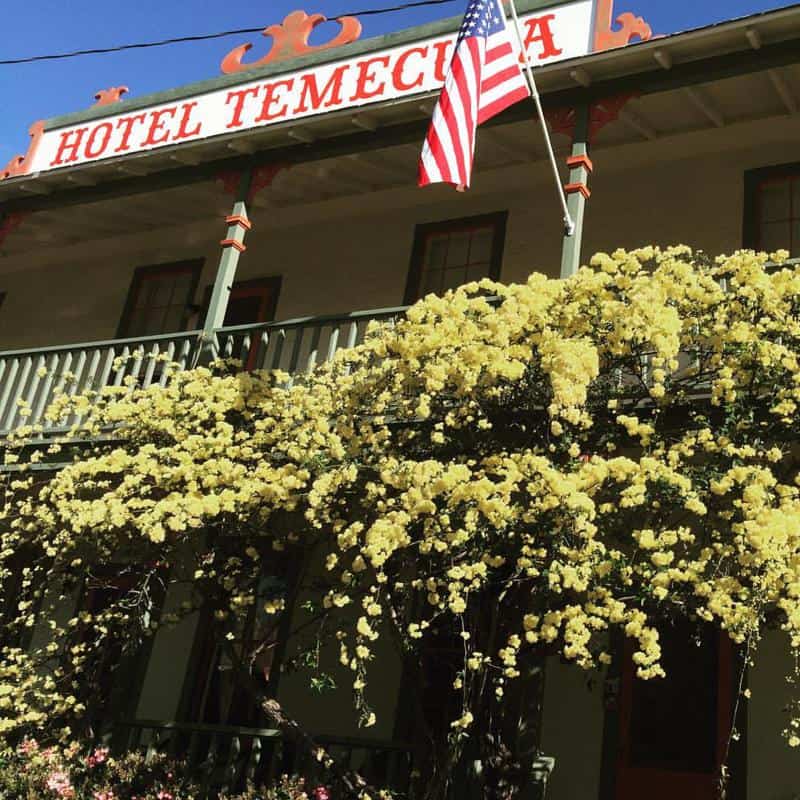 If you're looking for a little bit of old-world nostalgia on your vacation, then the historic Hotel Temecula, situated in the heart of Old Town is a must-see! Amazing artifacts and an old-world make it seem as though you've stepped back in time.
Museum-quality 1800s artifacts show guests how people lived before modernization. It's the ideal place to experience the old vineyard experience!
Accommodations are made up of several guest rooms spread out across two floors. The features on offer at this old-world hotel include the following:
Complimentary breakfast and coffee in the morning
Free parking
Free Wi-Fi
Opportunity to stay in rooms that were once occupied by pioneers, cowboys and old Barons
While there's no shuttle service, the good news is that many wineries are within walking distance. Taking a walk to the various wineries is a wonderful way to soak in the full experience of the Temecula Valley!
Location: 42100 Main St, Temecula, CA 92590
Contact: (844)-636-5434
10. Inn at Churon Winery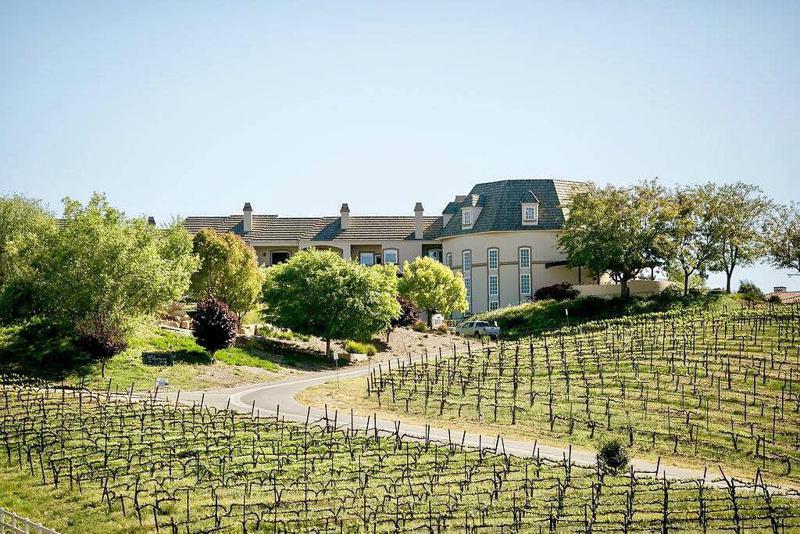 If the idea of spending your stay right in the middle of the valley appeals to you, then the Inn at Churon Winery is the ideal place. This Inn features 24 stylish suites decorated in décor resembling that of an old-world French Chateau.
Your stay at this Inn will also include a complimentary breakfast as well as a wine tasting session for two. Some of the features that this cozy Inn boasts include the following:
On-site Café – Café Churon offers breakfast and lunch
Free parking for all guests
Complimentary wine tasting for two
Rooms feature private terraces or balconies
Gas fireplaces in all rooms
Private terraces for all the rooms
Complimentary Wi-Fi
Easily accessible
Intimacy and privacy are the hallmarks of this cozy little Inn and offer a sense of staying over in the Old-World. It's relaxing, enchanting and well worth a visit!
Location: 33233 Rancho California Road, Temecula, California, 92591
Contact: (951)694-9070
11. The New Inn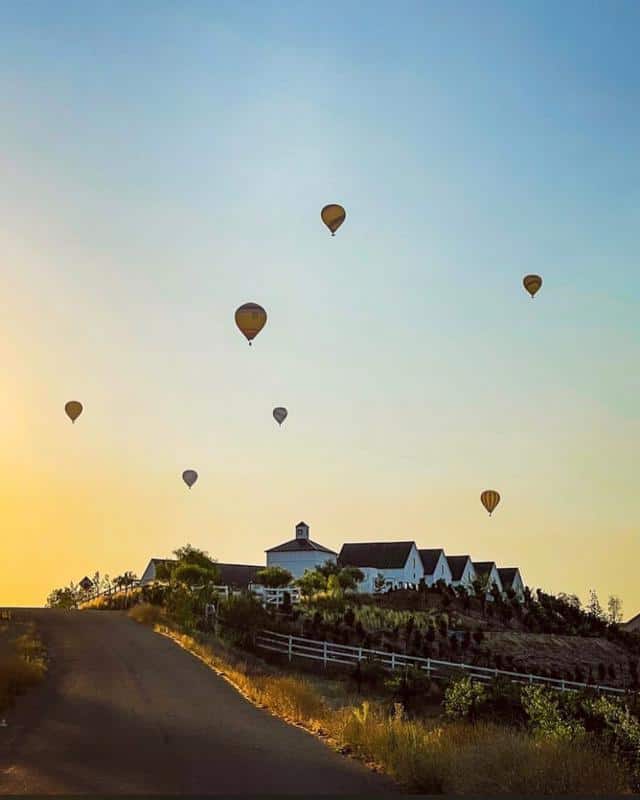 As the name suggests, The New Inn is one of the newer venues to stay at in the Temecula Wine Country. Five chic and ultra-modern luxury villas feature unobstructed vineyard views.
Some of the features on offer at this stylish modern Inn include:
Private patios with fire pits
Outdoor rain showers in some of the villas
Soaking tubs
Private wine tastings for two
In-room spa treatments, available on request
Hot air balloon adventures
Location: 32615 Vista Del Monte Road, Temecula, California, 92591
Contact: (951) 795-1000
12. Marriott SpringHill Suites Temecula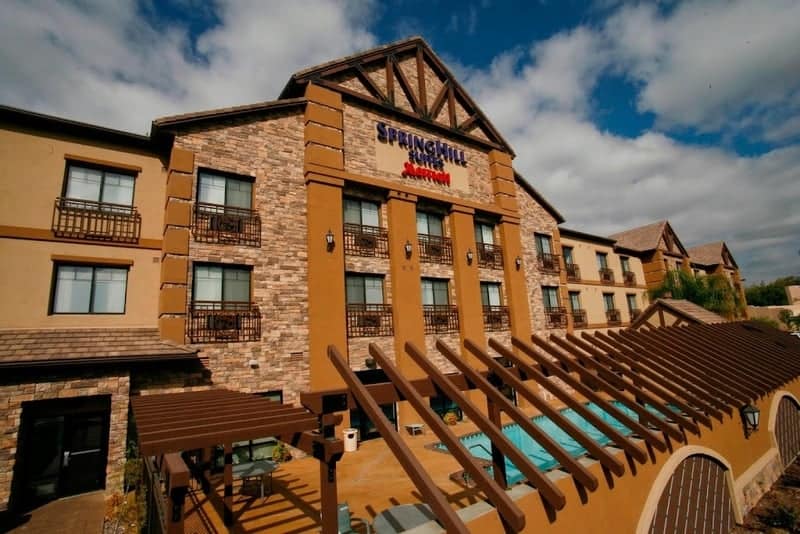 Situated at the entrance of the Temecula wine country you'll find the Marriott SpringHill Suites. One of the glowing features of these suites is that Historic Old Town is within walking distance.
On offer, guests will get to choose from 134 roomy studio-type suites which are ideal for families as the rooms are soundproof. Rooms can sleep anywhere from three to five people. The good news is children stay free in the same room with adults!
Features on offer at these suites include:
Fitness center
Bicycle rentals are located nearby, allowing visitors to cycle to Old Town
Continental breakfast for two
Each room features a microwave and refrigerator
Free parking
Easily accessible
Location: 28220 Jefferson Avenue, Temecula, California, 92591
Contact: (951) 506-1818
Also Read:
Final Thought
With picturesque sceneries and a wide variety of quality, wineries make it easy to see why the Temecula Valley is a favorite destination for wine enthusiasts. As one of the more popular wine regions, this lively community has created an atmosphere like no other.
With our review of the best Temecula winery hotels, it'll be a whole lot easier to find the perfect place to stay when you're planning a trip to this wine-making region.
The Temecula winery hotels are ideal for wine lovers who want to experience a unique and interesting winemaking journey while enjoying the comforts of a luxurious hotel. With the features on offer at each venue, you can bring the whole family for a weekend stay or a well-deserved vacation!