Italian dishes have to go down as some of the best around the world. One of the dishes generally consumed around the world is a plate of lasagna. If you've ever tried any variation of the Italian recipe, you'll agree with us that it is a dish to try over and over again. While it could take quite a while to prepare, it is definitely a meal worth the wait.
As a wise man once said: a meal is only as good as the wine that goes with it (heads up, no wise man probably said that). However, you do not want to take a lasagna meal with a wine that just destroys the elegant intensity of the meal.
To prevent this disaster from happening, we'll be taking you through a couple of wine pairings that fit perfectly with lasagna. However, before we dive into that, let's consider some basic rules you should know on food and wine pairing.
Food and Wine Pairing Rules You Have to Know
Just as much as a glass of wine can make a meal taste better, it can also ruin an otherwise perfect meal. As a wine lover/enthusiast, there are actually numerous rules that govern the art of wine and food pairing. However, we'll be picking through a few of them.
1. Don't Pick a Wine You Don't Like
It is probably suicidal to pair up a wine you don't like with a meal you like, hoping it will taste better. While it might work out in some cases, it might end up destroying your perfect meal.
This rule can also be essential if you're trying out a new meal. This way, if the meal doesn't turn out so nice, you can have a good drink in-between to wash all that taste away.
2. Understand the Components of the Wine and How They Form a Balance With the Meal
This is one of the more complex rules, but it is pretty easy once you get the hang of it. First, it is essential to understand the parts of the grapes that make up a wine and their effect on its effect and structure. Examples of these components include the fruit flavors, the sugar, and the tannins. And of course, there's the alcohol!
Let's pick up the rare components (no one needs the explanation of sugar and alcohol in a wine anyways). Tannins are components of the wine that affect the oakiness of the wine. They give it that sharp, astringent feel in the mouth. Tannins are primarily found in red wines. White wines that contain these compounds often spend long periods in the oak barrel.
The fruit flavors and aromas also vary widely between different types of wines. Some common aromas found in both types include buttery, spicy, floral, and leathery scents. Examples of those more familiar to red wines include the cherry, plum flavors of red grapes, and dark currant flavors. For white wines, we have the apple, pear, and citrus flavors.
Understanding the balance of these components present in your wine and how it affects the taste of the meal and even mask some sharp tastes in either the meal or the wine. For example, tannins would balance perfectly with a spicy or salty meal.
Hence, a dish of meaty lasagna will mask the taste of the tannins in a Cabernet Sauvignon. However, you should watch it on the level of spiciness or saltiness. This is because a wine rich in tannins can make a salty meal taste very harsh, or a spicy meal tastes even hotter. Trust us; you don't want to be searching desperately for water while enjoying a nice meal out with friends.
3. The Older, The Better
It is well said that the older a wine gets, the better it tastes. Well, this saying is just founded on some lies. Older wines tend to have different textures and flavors. As wine ages, the astringent taste of its tannins tends to soften, and it has a more delicate taste.
Also, the fresher fruit flavors in young wines will give way to more earthy tastes, bringing out another beautiful side of the wine. For example, if you're choosing an aged wine for a lasagna meal, go for the simpler recipes. This allows you to enjoy the wine even better.
Finally, if you're not a fan of these subtleties, these one-liners can help save your meal:
The wine should be just as sweet (or even sweeter) than your meal.
The wine should be more acidic than the food.
Red wine is to meaty lasagna, as white wine is to vegetable lasagna.
The Wines Match-Made in Heaven for Lasagna Recipes
Finally, for the icing on the cake, we'll be making some suggestions on the perfect wines for different lasagna recipes. As there are quite numerous recipes, we'll be taking on some popular ones and giving our personal thoughts on the best wines for these recipes.
Best Wine for Meat Lasagna: Aglianco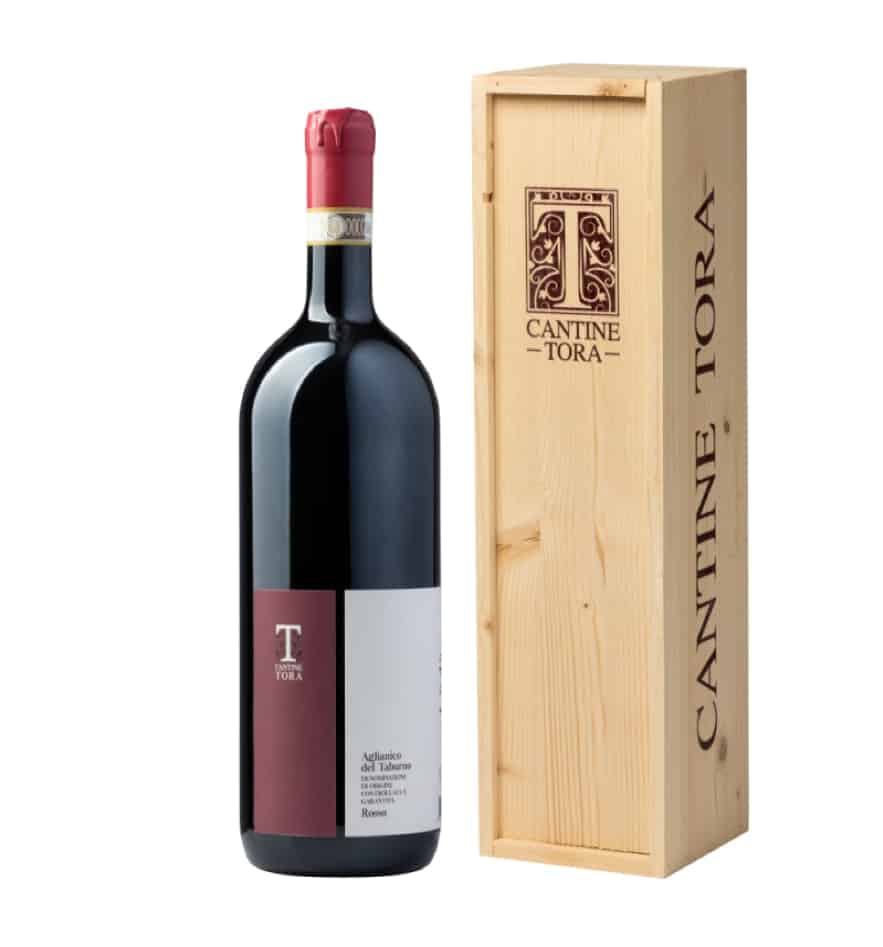 This meaty pasta bombshell deserves to go with a wine that matches its intensity. A perfect example of this is the Aglianico wines. This category of wine is an ideal example of wines that age gracefully.
Just like Nebbiolo, Aglianico wines achieve their best taste after a decade or even more. The turn of time softens the tannin-rich structure of the wine as well as its high acidity. This gives birth to more fruity flavors mixed with some smoked savory flavors as well as floral aromas.
Due to the long period it takes to soften, some producers have made it into an easier-to-drink at younger ages. They designed their new winemaking techniques to subject Aglianco's tannic and acidic properties into a rich and chocolatey wine with a low level of acidity with its fair share of alcohol.
This new style doesn't take as long as to age, can be drunk at younger ages, and will pair perfectly with any meaty lasagna dish. Examples include the Aglianico del Taburno and Aglianico del Vulture.
Some other good choices to try include:
A Sangiovese Red Wine: Produced in Tuscany, and used in making various wines, the Sangiovese grape for its balanced acidity with its tannins. This means regardless of age, this wine is match-made for foods with high intensity, such as the meat lasagna. Its thick skin also makes it a favorite among wine producers for its relatively easier winemaking technique. A good choice is the 2012 Villa al Cortile Brunello di Montalcino.

Coastal Wine Trail

A Raboso Wine: Grown in the eastern part of the Veneto region in Northern Italy, this Italian red grape is also known as the Raboso Derived from the Italian word for 'angry,' the name references the quite astringent tannins the grapes contain. Raboso wines have a characteristic high acidic level (as a result of their high tannin content). A prominent example of this type of wine is the Still Red Raboso Wine. Produced using the Passito winemaking technique, it has a smooth and round taste in the mouth.

Coastal Wine Trail
Best Wines for Vegetable Lasagna: Arneis Wines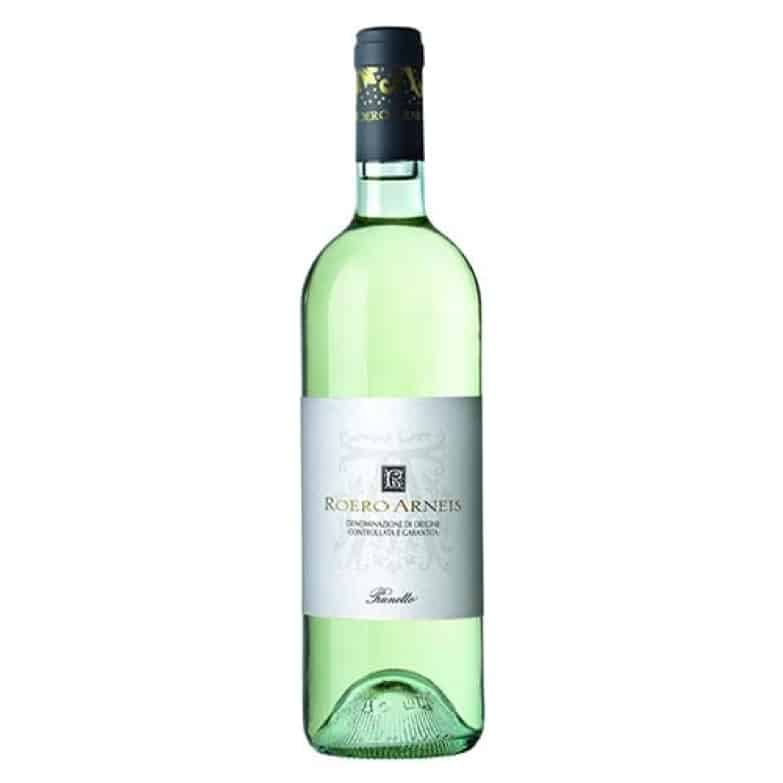 If you really love your lasagna just made of some Bechamel or Bolognese combined with some noodle goodness, then an Arneis wine is your go-to guy. Cultivated in the vigorously wine-producing region of Piedmont in Northwest Italy, Arneis (meaning little rascal) lives up to its name by all means.
With various negative occurrences bound to happen to this grape if it doesn't mature, it is quite a tricky one to grow. However, if it is grown right, it makes a perfect blend of wine that gives just the right sharp taste to go with your Bechamel or Bolognese lasagna dish. Good examples of this type of wine include the Roero Arneis and Langhe Arneis.
Other examples include:
Pinot Grigio Wines: Grown in the Veneto region, wines made from this grape are usually made using the pink-salmon style technique. An example of this wine is the 2016 Corvezzo Terre di Marca Organic Pinot Grigio Ramato. With its dry taste and floral aromas, it is perfect for a dish of vegetable lasagna.
A Chablis Wine: Pronounced as 'Shah-blee' and grown in Burgundy, France, Chablis wines are renowned for their delicate taste profile. A prominent example that perfectly matches a vegetable lasagna dish (such as lasagne vincigrassi) is the Chardonnay wine. It is a perfect fit for not-too-spicy lasagne recipes.

Coastal Wine Trail
Best Wine for Pesto Lasagna: Vermentino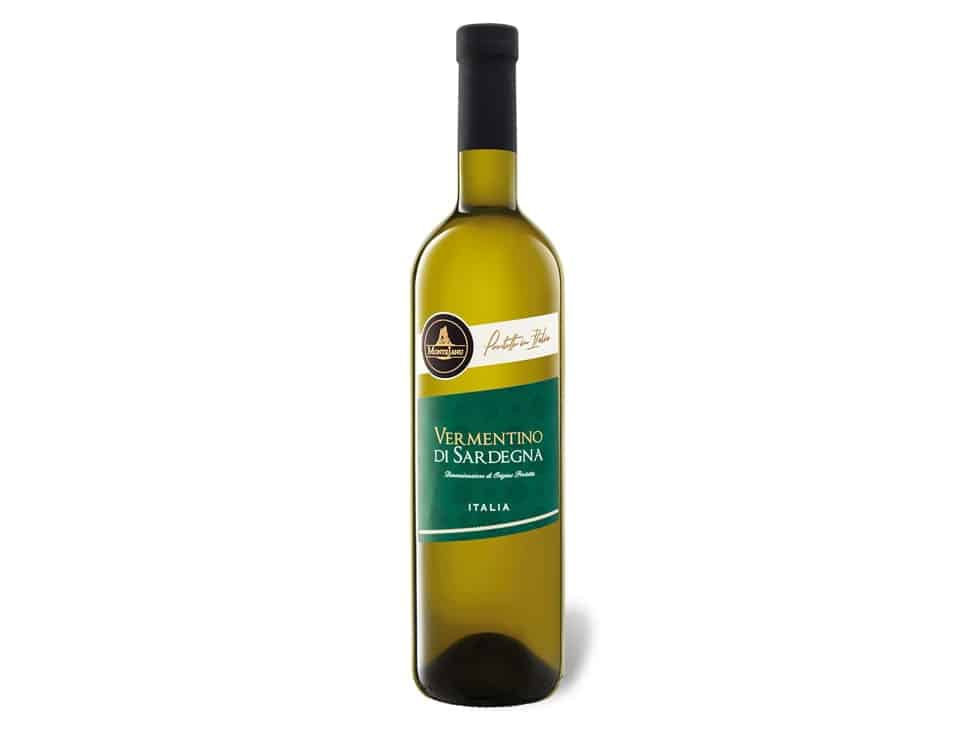 Made of pine nuts, parmesan cheese, and olive oil, this lasagne specialty is the least popular on this list. However, that doesn't take away a single bit of its flavor and deliciousness. Pairing it with a Vermentino is just the perfect way to go for such a fragrant meal.
Grown on the Island of Sardinia in Italy, its dry and oily nature characterizes a Vermentino wine. It also has a sharp, bitter taste due to its higher level of phenols. Hence, matching with the sweeter meat and vegetable lasagne recipes is a no-no. However, with the leaner-testing pesto recipes, you can enjoy the perfect wine pair. A good example is the Vermentino di Sardegna.
Other good choices to try out include:
A Soave Wine: Renowned for their low prices, which do not reflect their quality, Soave wines are soulmates to seafood lasagne recipes. Soave wines have mainly five flavors, namely Saline, Peach, Sweet Marjoram, Citrus Zest, and Honey Dew. These wines also get better with time, with the older wines having intense flavors such as honey, marmalade, fennel seed, and beeswax. A good Soave wine to pair with a pesto lasagne dish is the 2015 Soave Castello di Folly.
Final Words
Lasagna is a delicious Italian cuisine that is too good to eaten without a cup of wine to wash down all that goodness. Perhaps you're just about to try your first plate of lasagna and you need the right cup of wine to go with it? We have provided all the tips and illustrations you need in here. Come back to thank us later after having that wonderful meal.