These days the concept of organic foods and drinks is gaining a lot of popularity. For some people, it's just a matter of going with the trend but for others, it's a serious decision and vital lifestyle choice.
Opting for an organic lifestyle includes changing your favorite vino for a newer healthier option. The good news is, we're not suggesting you give up drinking wine altogether. Ever heard of organic wine?
Swapping your traditional reds and whites for their organic counterparts means you can enjoy wine without any modified organisms. Keep reading to find out why organic wine is better for your health, and we'll also provide you with a list of popular organic wine brands to make finding your new favorite so much easier!
What is Organic Wine?
Your first impression of wine might be that it should be a reasonably healthy drink. It's made of grapes after all. But, if you've never really given any consideration to all the ingredients that go into creating your favorite vino, you'd be surprised at the chemical and preservative content.
Organic wine, on the other hand, is created using grapes that are organically grown. Simply put, organic vineyards don't use chemicals (such as pesticides or growth chemicals) to grow or maintain their crops. This means you get a purer product to make your wine with.
Why is Organic Wine Better?
Organic is better for you because it's healthier. Without the addition of chemicals and preservatives used in a conventional vineyard, grapes produce heartier skins. This in turn creates higher concentrations of anthocyanins and antioxidants such as cardio-friendly resveratrol.
12 Best Organic Wine Options
Deciding to add organic wine to your next dinner menu can leave you feeling as though you're starting your wine journey all over again! Gone are the days where your supermarket shelf only had regular and loved wine and then one organic option.
There are ample organic options available in red, white and Rose. We've compiled a list of the most popular options to make finding your next favorite vino a lot easier!
7 Organic Red Wine Brands
If you're a red wine enthusiast, it probably took you a long time (and many glasses) to find your favorite. The thought of giving up your cherished red for an organic option might have you feeling doubtful.
Rest assured, no matter what your favorite red is, there's bound to be an organic equivalent! Let's find out!
1. Bonterra Organic Vineyards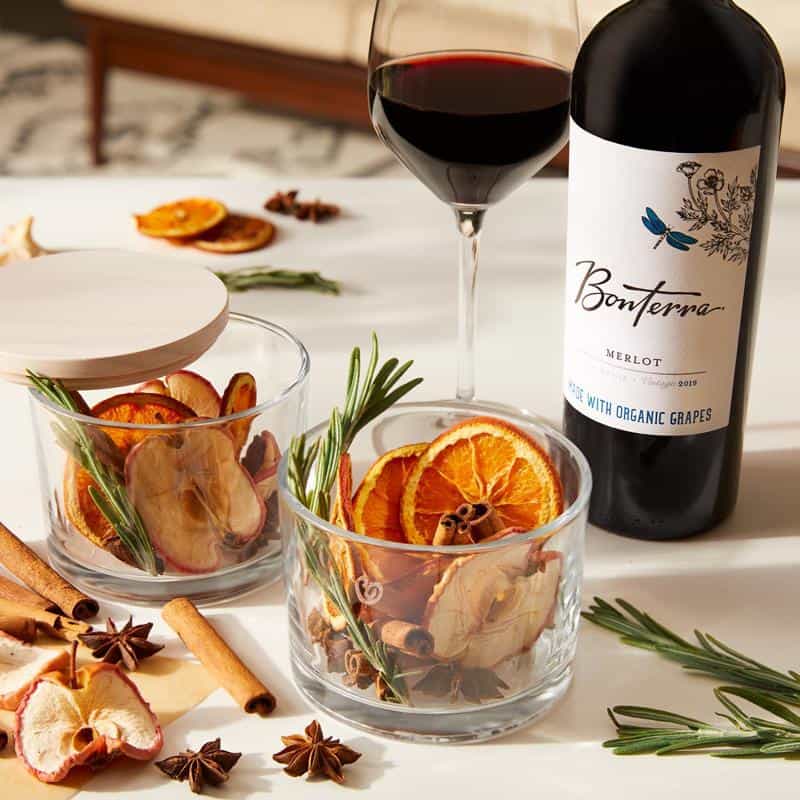 Bonterra Organic Vineyards pride itself in being the world's first organically farmed, climate-neutral certified wine. Their pioneering Climate-Neutral certification and Beyond Clean commitment guarantee the climate footprint of all their wines is positive.
Organic grapes are used exclusively to produce the purest wines in the region. Bonterra has been farming organically since 1987, long before the organic option became trendy!
While this winery has a wide range of exquisite wines, red wine lovers will enjoy the Bonterra Equinox Red. Made from organic grapes of Merlot and Petite Syrah, you can expect robust notes of plum, oak, tobacco and vanilla. At an average price of $14, it's a small price to pay for such a quality wine!
2. Ancient Peaks
A good Cabernet Sauvignon is the go-to wine for many red wine enthusiasts. Another Californian winery that's earned its Sustainability in Practice Certification (SIP) for its organic practices is Ancient Peaks Winery.
Priding themselves as the only winery in the southernmost vineyard in the Paso Robles region and the only vineyard in the Santa Margaria Ranch, organic farming is the order of the day.
One of their top estate-grown wines is their Ancient Peaks Paso Robles Cabernet Sauvignon. Your palate will enjoy a mixture of cassis, coffee, plum and leather. At $19 per bottle, it's a wonderful and fairly affordable dinner pairing!
3. Hall Wines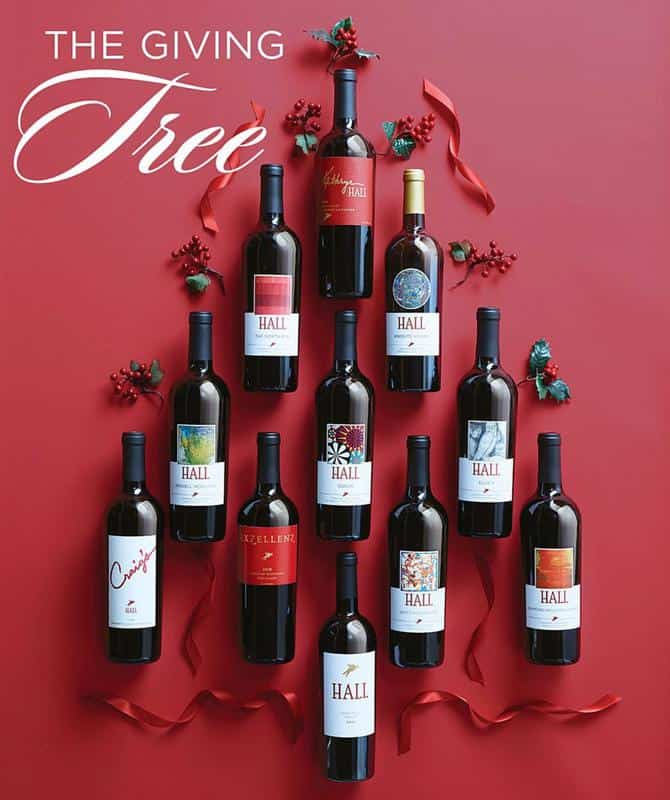 One of the most innovative and sustainable vineyards in the Napa Valley is undoubtedly Hall Wines. They make use of a variety of organic wine farming principles such as micro block blending, wild-yeast fermentation, and small-vine viticulture to extract the purest juices from their grapes.
Sustainable farming practices allow them to care for the environment around them and assure there'll be grapes and wine for generations to come! One of their stand-out red options has to be the ever-popular 2018 Hall Napa Valley Merlot. Hints of violet are accompanied by a palate of spices and cherry.
4. Frey Vineyards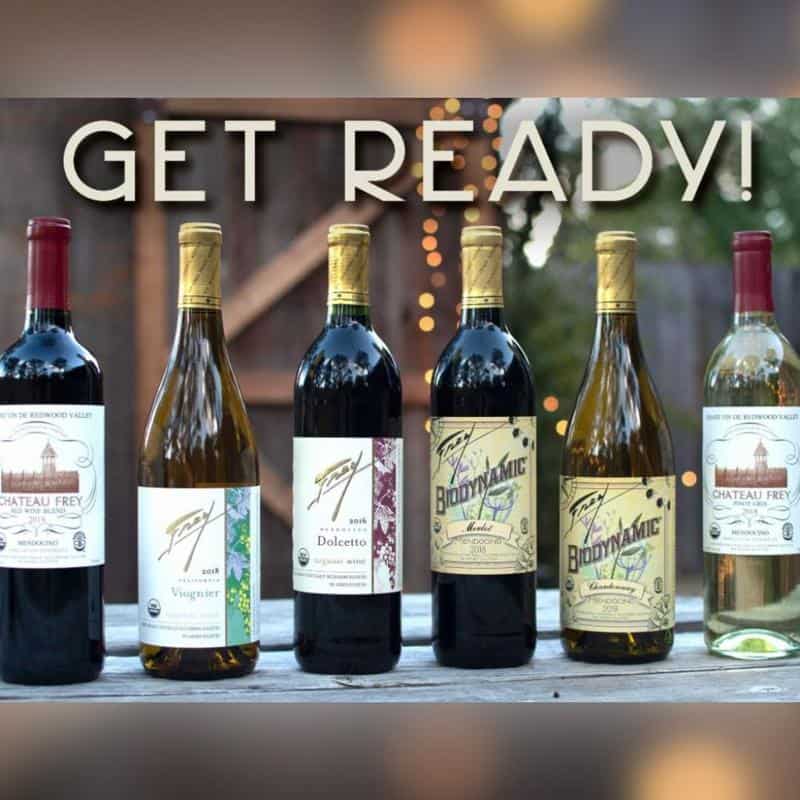 By combining old and new winemaking trends, Frey Vineyards has been producing organic wine since 1980. About 90% of their land is unspoiled and offers a diverse mix of native plants and animals.
At Frey, they vow to take care of the planet and your palate. And their 2002 Organic Dessertage Port does just that. Made from organic grapes and aged in oak barrels with organic brandy, this dessert wine is absolutely amazing!
5. Tres Sabores
The famous Tres Sabores winery is another popular organic farm in Napa. As part of the California Certified Organic Farm(CCOF), grapevines are cultivated organically.
One of the popular wines from them is their Tres Sabores Ingrid & Julia Rosé. It offers an intense strawberry aroma with a hint of citrus zest. Its spicy accent makes it the perfect drink on a hot summer day!
6. Honig Vineyard & Winery
The Honig Vineyard & Winery proud themselves on being a family-owned, certified Sustainable and Solar-powered vineyard and winery. They started producing wines in 1980 and focus exclusively on two varietals – Sauvignon Blanc and Cabernet Sauvignon. Their wine-making process starts with sustainable farming and ends with solar-powered production.
Honig 2018 Cabernet Sauvignon – Half Bottle is a firm favorite from this winery. Aged in oak barrels, this delicious wine offers plum and black currant aromas combined with a raspberry flavor profile. At $32 per bottle, it's a real treat!
7. Silver Mountain Vineyards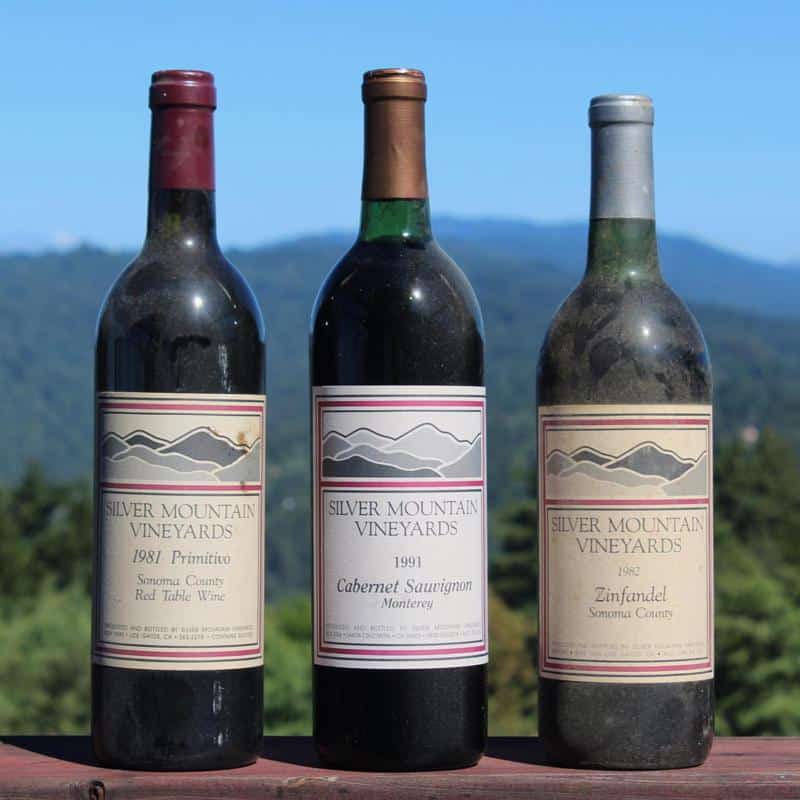 Commonly known for its Gold Medal-winning Cabernet Sauvignon and Zinfandel, the Silver Mountain Vineyards is proud of it's organically-farmed heritage! Grapes are grown and nursed organically, handpicked and destemmed as opposed to crushing. Their punch-down processes are gentler on the fruits, which form the basis for their award-winning wines.
Their Silver Mountain Vineyards 2014 Syrah is a rich and full-bodied option offering you a blackberry taste profile with baking spice notes. $34 is a small price to pay to have this award-winning drink at your dinner table!
5 Organic White Wine Brands
White wine aficionados will be excited to know that there are a few well-known wineries that offer quality whites, all produced organically! With the diverse and extensive ranges, you can find quality red and whites at many vineyards and wineries. A few organic white wine options that stand out above the rest are listed below for your convenience!
8. Schramsberg Winery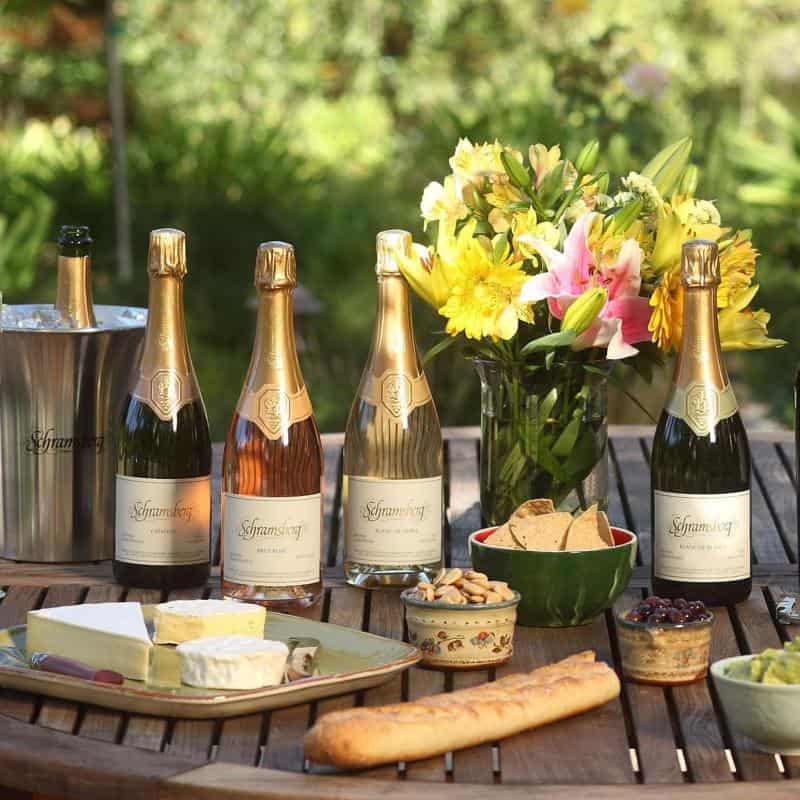 Situated in the Napa region, Schramsberg Winery is renowned for practicing land conservation and stewardship. Having been in the wine industry for over 50 years, Schramsberg prides itself in their "green" practices. They've been operating full organic operations since 2005.
Composted grape material is used as fertilizer to build soil structures and increase water efficiency. A popular organic white wine from them is the Schramsberg Blanc de Blancs that ages for seven years. You can expect a flavor profile of pear, green apple and honey and you should budget for an average of $35 for this fresh, crisp option.
9. Hahn Wines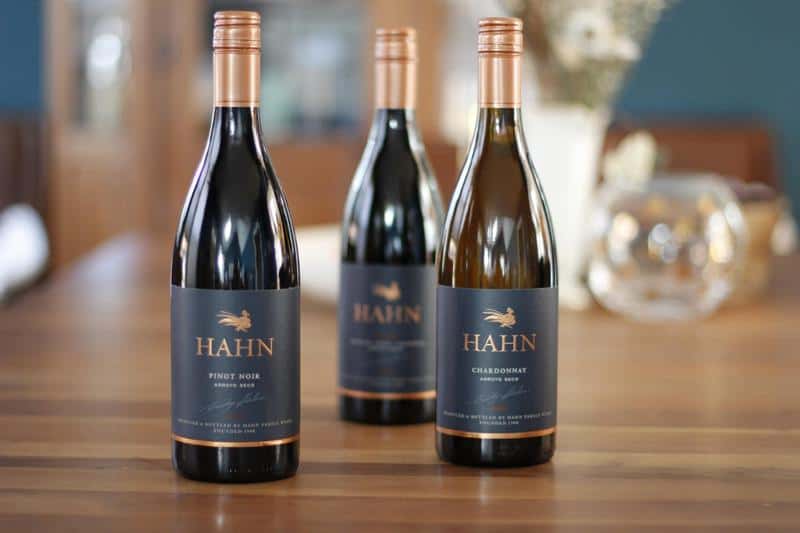 Swiss-born founders, Nicky and Gaby Hahn are the people behind this famous family-owned-and-operated winery. All the estate wineries at Hahn Wines are organic and have been recognized as leaders in sustainability. In addition, all their wineries are Sustainability in Practice (SIP) Certified.
Sustainable wine growing is something the Hahn's take very seriously, and so the brand guarantees wines crafted in the most conscientious way. One of the tastiest organic white wines they have on offer is the Hahn Winery Monterey Chardonnay. Retailing at an average of $15, you'll find this wine buzzing with notes of lemon, pineapple and vanilla.
10. Frog's Leap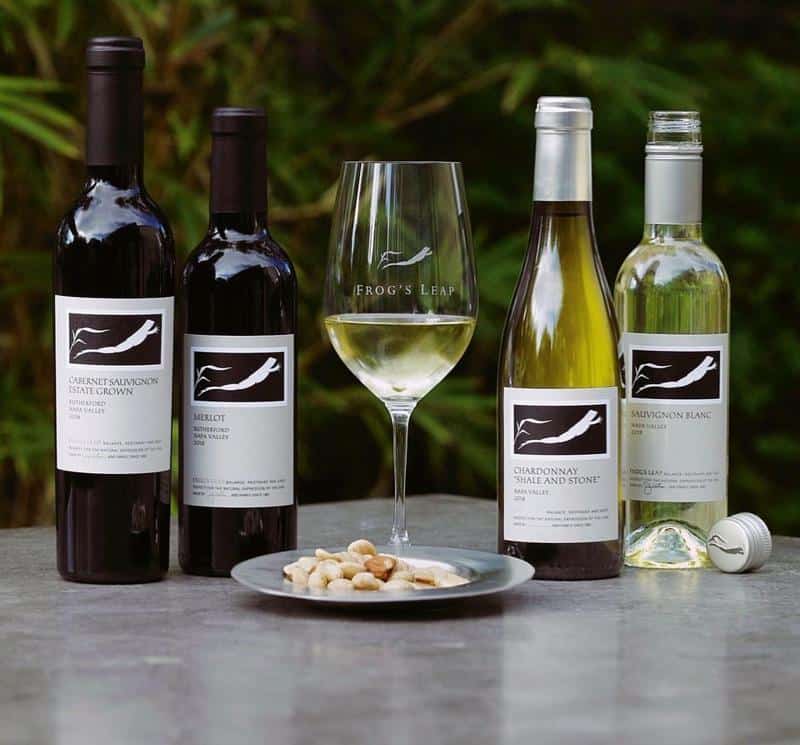 Founded in 1972, Frog's Leap has been making organic wine since 1989. Their practice has always been to make wine from certified organically grown grapes (CCOF.org). Adopting their organic principles to sustainable vineyards is the key to delicious wines.
Their facility is "green-conscious", and their buildings are almost 100% solar powered. Our organic wine range wouldn't be complete without listing a tasty Sauvignon Blanc. And the Frog's Leap Sauvignon Blanc doesn't disappoint! At $21 per bottle, this bottle of tasty fruit, citrus and green apple is the perfect reason to consider organic wine!
11. A to Z Wineworks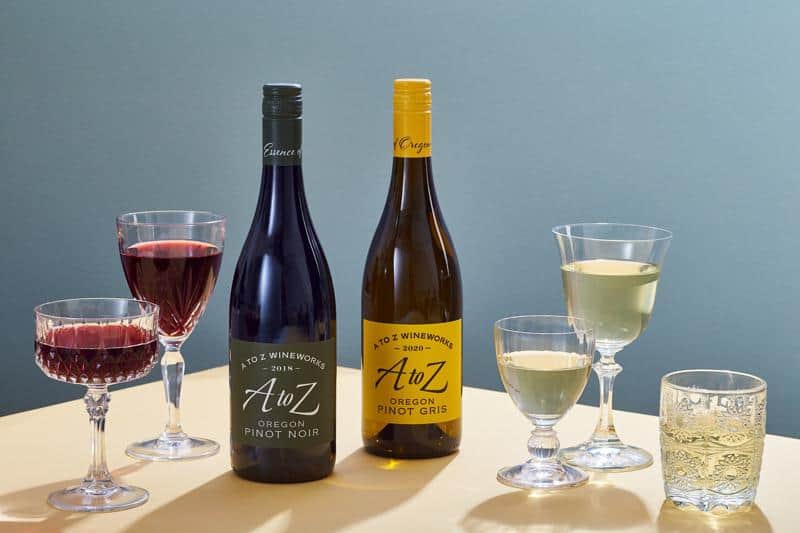 If you're a white wine enthusiast, you'll be delighted to know that if you love a great Pinot Gris, there's an organic option for you to enjoy! Our favorite white organic Pinot comes from A to Z Wineworks.
A to Z is committed to living the sustainability practice in everything they do. So much so that they have been named the "Best for the World" company an impressive five times! Their A to Z Oregon Pinot Gris promises to pair well with any dish. Its honeysuckle, lemon and apple notes make it tasty any time of the day!
12. La Rocca Vineyards
Founded in 1984, La Rocca Vineyards is a family-run organic farming vineyard. Using soil that's rich in minerals, they believe there's no need to ever add any artificial chemicals or additives. Their first organic wine was released in 1991 and since then, all wines produced here are sulfite-free.
Their Chardonnay will offer you a tasty mixture of honey, pear and vanilla. It's the perfect pairing to any meal or just as a chilled glass on a hot summer's day!
Organic Wine Without Sulfites
One of the primary reasons wine drinkers are opting for organic wine options is the lack of sulfites. Essentially, sulfites are a food preservative used widely in the winemaking process.
Sulfite, while helping the wine keep its robust flavor and freshness, is also responsible for the headache you might experience after a few too many glasses. Since this nasty little preservative causes an increase in asthma symptoms, many people prefer to not drink wine at all.
The good news is, there are a host of organic wines that don't feature any Sulfites. Some of the more popular non-sulfite wines include:
Donkey & Goat the Protector Mourvèdre 2010: Donkey & Goat wines are not entirely sulfite-free. The sulfite is used minimally and only if really necessary. This wine is earthy with plum notes and has amazing acidity.
Frey Vineyards Natural Red NV: As a well-known pioneer of biodynamic and organic wines, Frey prides itself on not adding any sulfites to its wines. This estate wine is a well-mixed blend of Zinfandel, Syrah and Carignan. It's a popular choice among wine drinkers preferring no sulfite reds.
Cascina Degli Ulivi Filagnotti 2009: Another organic vineyard that prides itself in running a strictly organic wine farm is Cascina Degli Ulivi. Not only do they have zero sulfites but use Cortese grapes which are rich and silky.
Domaine Valentin Zusslin Cremant Brut Zero, Alsace: According to the winemakers at the Domaine Valentin Zusslin winery, a minimal amount of sulfite is only used when the grapes aren't 100%. With zero sugar, these wines are healthy and fresh. Ripe fruits are the secret to their crisp sparkling wine flavor.
How Do You Know If Wine Is Organic?
If you find yourself standing in front of a supermarket shelf with none of these options on hand, your next question might be, "how do you know if wine is organic?" Fortunately, it's quite simple.
There are two criteria that should be evident on the label. For starters, there should be mention that the grapes are organically grown. Essentially this means without pesticides. Secondly, if the wine is made in the U.S., the label will have the seal of the certifying agency, which is the USDA.
Related Read:
Final Thoughts
Organic wines are becoming increasingly popular. And with good reason. If you'd like to minimize the preservatives and sulfites in your food, why not do it with your wine as well?
Our list offers a few vineyards that have been practicing biodiverse farming long enough to provide you with quality wines. With the extensive list of organic wine brands, it's clear you'll easily find one or two new favorites to share at the table!