Some of the most famous wines in the market are Chardonnay and Pinot Grigio – Chardonnay more than Pinot. Chardonnay has a market share of 13.3% of the total wine sales market share in the US alone.
So even though you might not like it, chances are you've tasted Chardonnay or at least heard of it at one point or the other.
Pinot Grigio isn't as popular as Chardonnay, but it is one of the most recognizable names in the Pinot family of wines. Over the most recent years, it has become more popular, especially in the Australian wine industry.
In addition, these wines are leading white wine grapes that produce dry whites, so knowing the differences between them could be beneficial, especially for wine enthusiasts.
Quick Summary Table of Comparison
| | | |
| --- | --- | --- |
| Factor | Chardonnay | Pinot Grigio |
| Production Time | 9-12 months | Six months |
| Taste | Toasted oak, Vanilla, Buttery flavors | Light, crisp, and floral |
| Pairings | Meats, Creamy soups, shellfish | Almost anything – highly versatile |
| Sweetness | Generally sweeter than Pinot Grigio | Generally, more acidic |
We will discuss Pinot Grigio and Chardonnay under several headings to highlight the differences between them but first, let us look at some of their similarities.
Similarities Between Chardonnay and Pinot Grigio
Color
Looking at Chardonnay and Pinot Grigio from wine bottles, you might not be able to spot any differences between them.
Pinot Grigio generally looks lighter with slight hints of green melon, and Chardonnay is a bit heavier with hints of fresh-cut grass, but this is only after looking carefully sometimes with specialized equipment. You most likely won't spot any difference with the naked eyes and could easily mistake one for the other.
Alcohol Content
Another area where these wine bottles are alike is in their alcohol content. Chardonnay and Pinot Grigio have an ABV that usually ranges from 13.5-14.5%.
Details of the Chardonnay and Pinot Grigio
Chardonnay
Check out some of the characteristics of Chardonnay that sets it apart from Pinot Grigio.
History
You can trace the origins of Chardonnay back to the village of Chardonnay in the Macon regions of Burgundy. Throughout the years, it had had several spellings before "Chardonnay became the standard in the 1980s. The name "Chardonnay" means "place of thistles."
It was created by the accidental crossing of Pinot Noir and Gouais Blanc grapes. Today, Gouais Blanc is an obscure grape that is almost impossible to find in France today.
Chardonnay can quickly adapt to a wide range of soils and climates, which is probably one reason it is grown in almost every wine region and is the most widely distributed wine grape in the world.
Grapes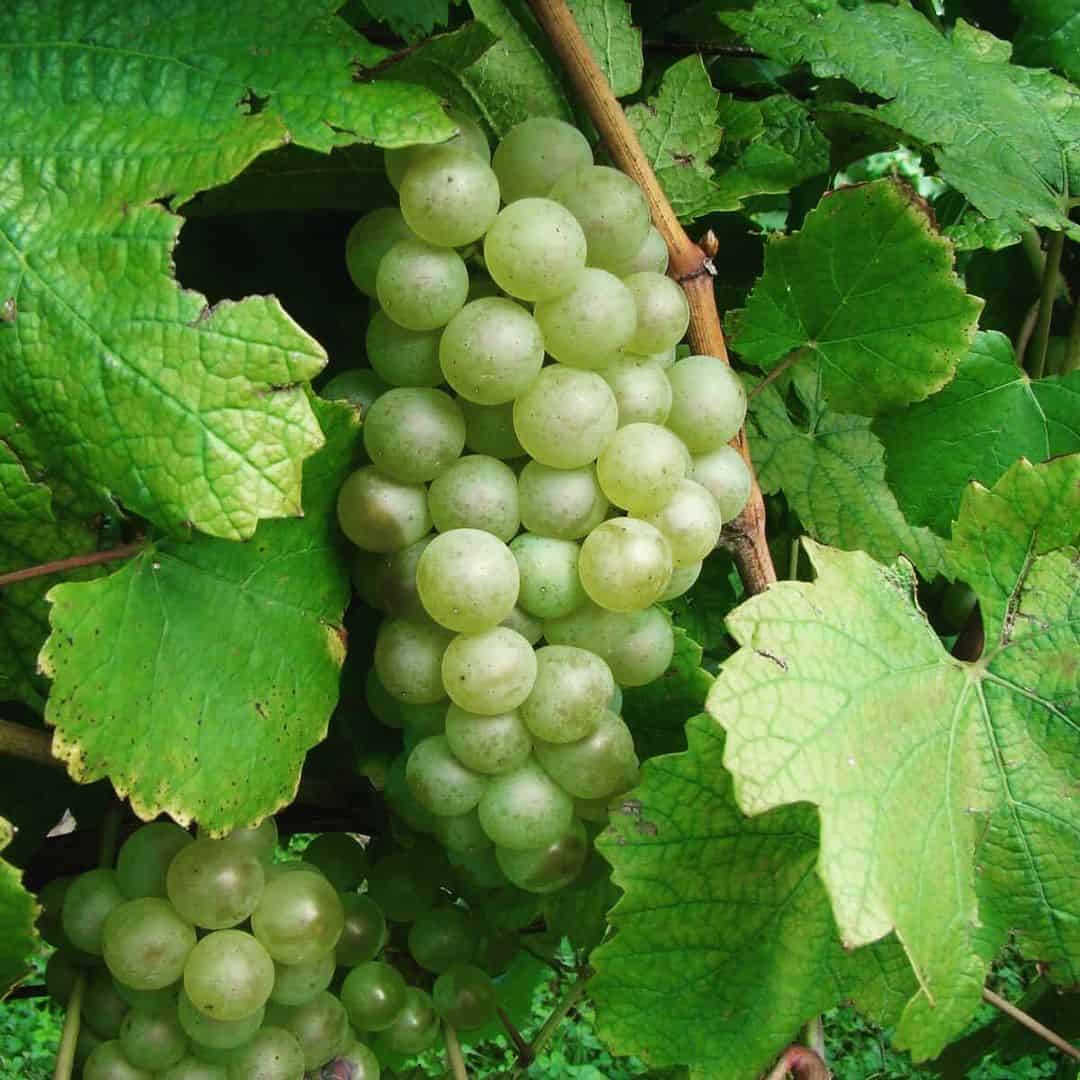 One quick way to spot Chardonnay is from the grape variety that stands out from others. Chardonnay has grapes that take the form of a green-skinned fruit. It is a white wine grape variety that you will find grown worldwide.
The neutral flavor and green skin mean that winemakers can use oak, terroir, and technique to the taste they want.
Winemakers rarely blend Chardonnay grapes to make white wine blends, with the particular exception of sparkling wines where you might see it mixed with Pinot Noir.
However, the grapes are also a significant component of Champagne production and other sparkling wines like Crémant and Trento. As a result, the term "Blanc de Blancs" on Champagne bottles typically means the wine is 100% Chardonnay.
The location you grow your Chardonnay grapes also directly affects the taste of the eventual wine. Suppose you grow your Chardonnay grapes in warm climates like Australia or Napa Valley.
In that case, they eventually come out with tropical fruit flavors like papaya, mango, or pineapple and with soft acidity. Chardonnay grapes grown in cooler climates like Willamette Valley have pear, citrus, apple, and peach flavors with a much brighter acidity.
Those oak and buttery flavors some Chardonnay wines have are usually a result of the winemaker's choices during production and are not dependent on the grape itself.
Production
Burgundy, France is known widely for its production of Pinot Noir grapes, a red grape variety, but you might be shocked to find out that France produces more Chardonnay grapes than Pinot Noir. Almost 60% of the entire wine production in Burgundy is Chardonnay, and only 30% is Pinot Noir.
Chardonnay's production in the United States can be traced back to when Carl Wente immigrated to the US and studied winemaking under the tutelage of Charles Krug in Napa Valley.
He then acquired 48 acres in Livermore Valley in 1883 and expanded as his sons, Herman and Ernest, wanted to join the business. Ernest was the one that convinced carl to import Chardonnay cuttings from the University of Montpelier in France.
Soon, they used Chardonnay budwood and these cuttings, which were brought into the US from Burgundy in 1882, to engineer vines with good traits. After 30-40 years, the replantation of these vines became known as Wente Clone.
This variety that many winemakers and farmers planted in California vineyards is responsible for almost 80% of all chardonnay plantings in America today.
For comparison, there were less than 100 acres of Chardonnay planted in California as of 1941. Today, Chardonnay grapes are grown on over 100,000 acres all over the US.
Taste
Many people associate Chardonnay wines with a buttery taste. Still, this buttery flavor is usually because of the Malolactic fermentation and has little to do with being aged in oak barrels. Malolactic fermentation occurs when malic acid changes to lactic acid after all the sugars in the mixture are already alcohol.
This results in a taste with a buttery and rounded texture. If the winemaker doesn't allow malolactic fermentation during production, the result is usually a crisper and tarter taste.
Chardonnay also has flavors of toasted oak and vanilla. The longer the aging time of the wine in oak, the more the wine will have vanilla and other Earthy flavors.
If you do not like the Earthy taste of some Chardonnay wines, you should purchase unoaked Chardonnay bottles instead. The primary flavors of Chardonnay grapes include starfruit, pineapple, butter, and yellow apple.
Serving Method
Barbecues and unoaked Chardonnay wines are a good combination. You can combine the wine with fish, lobster, and grilled poultry. They also pair well with creamy soups, pasta with sushi, risotto, sauce, and other types of shellfish.
On the other hand, Oaked Chardonnay wines will go well with pork tenderloin, crab cakes, mushrooms, and starchy vegetables such as squash, pumpkin, or corn.
Pinot Grigio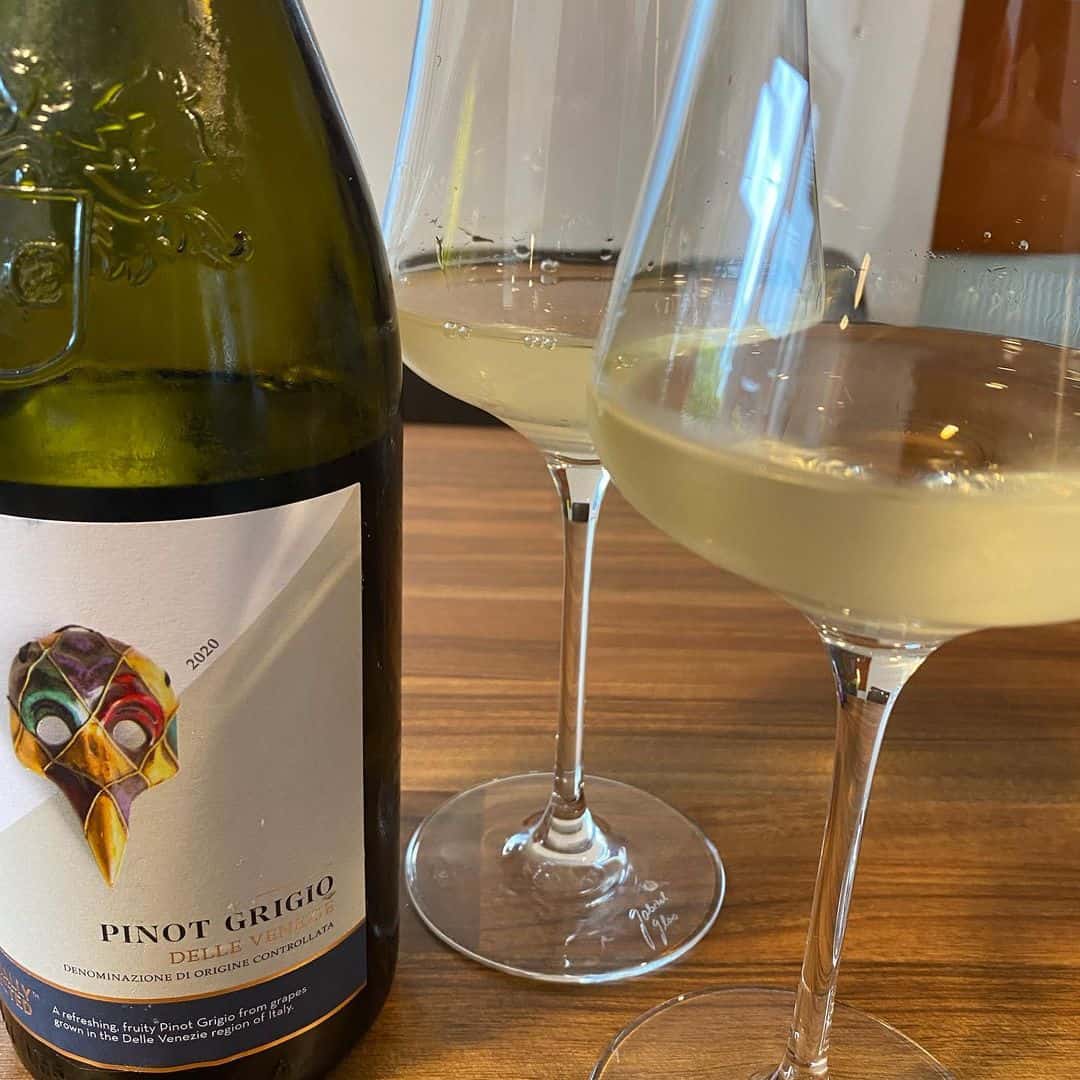 This is the most popular white wine in America and is one of the most famous Italian wine styles. Check out some of the characteristics of Pinot Grigio that make it stand out from Chardonnay.
History
Pinot Grigio also traces its origins to Burgundy, but it traveled to Switzerland in the 1300s and became one of the emperor's favorite wine varieties.
Soon after, the grape also migrated to northern Italy, and that is when the wine variety took off. Eyrie Vineyards planted the first American Pinot Grigio grapevines in Oregon, 1996.
Today, roughly 71,000 acres of Pinot Grigio grape are planted worldwide, with about 16,000 acres in the USA alone.
Grapes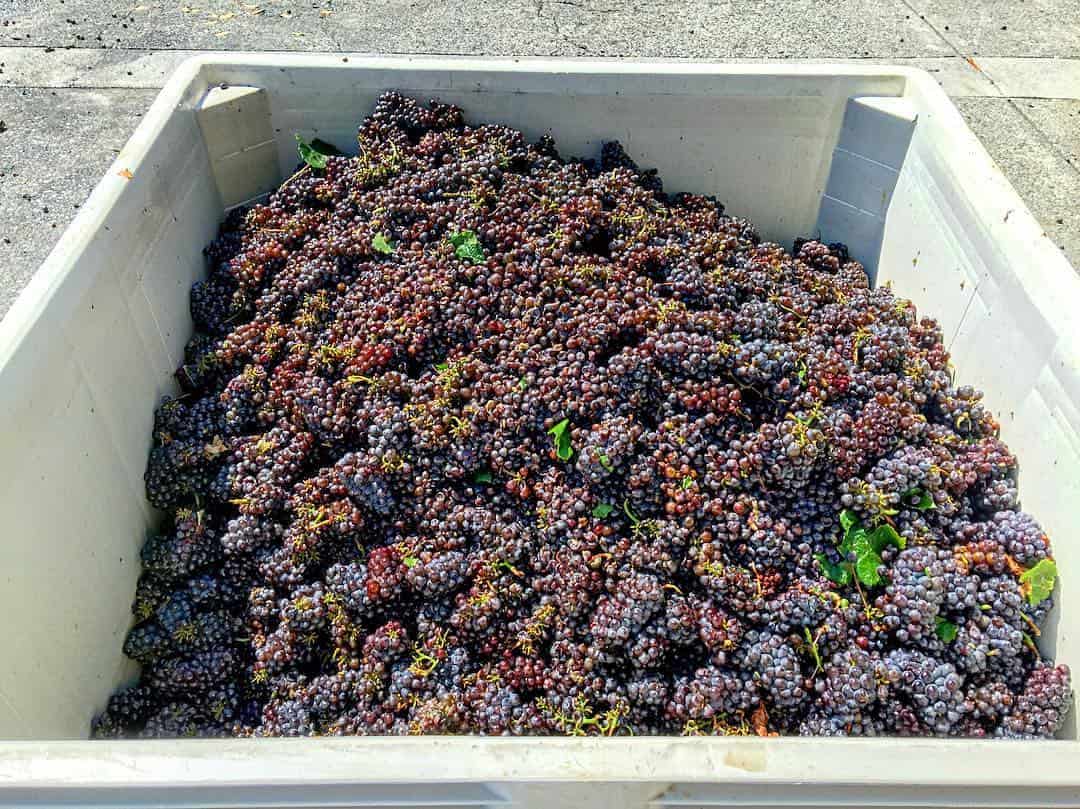 Pinot Grigio grapes are usually red with a distinct blue-grey hue color. During preparation, after the winemaker presses the juices out, they usually discard the skins. This is because the skins are very slim and would add a little color to the wine.
The grapes mature pretty fast and are typically one of the first grape varieties harvested every year, sometimes even as early as late August.
Production
This largely depends on the winemaker's style, and the wine could be light or medium-bodied with a sharp acidity to almost full-bodied with a rich texture. These wines have unoaked, unblended, and very dry flavors.
When you harvest the grapes early, the correct acidity comes out, letting the bright, fruity flavors come out.
It takes up to 6 months for winemakers to produce the wine so, it should be ready and bottled when it's early spring or late winter. As soon as you bottle the Pinot Grigio, you can drink it. It has three prominent flavor profiles depending on where you cultivate the grapes.
Mineral and Dry: Produced in stainless steel tanks without oak aging from Austria, Hungary, and Italy. Mountainous terrain gives the grapes high acidity that produces very dry wines.
Fruit Forward and Dry: Complex and rich style from California, Tuscany, Australia, Chile, and other warmer climates. Fruit-driven types where peach, lemon, and apple aromas are predominant.
Fruity and Sweet: Usually produced in Alsace, France and winemakers use late harvest grapes combined with unique techniques to improve the mouthfeel texture.
Taste
Generally, Pinot Grigio wines have a light, crisp and floral taste. Some other variants are a little sweet or off-dry. The tastes largely depend on where the wines are grown and produced:
American Pinot wines have more extravagant fruit flavors than others and are less acidic.
Italian Pinot wines are very dry, acidic, and have a bitter almond note.
French Pinot wines are unctuous with breezy honey notes.
Serving Method
Pinot Grigio is a very versatile wine that you can pair with wide varieties of food. There are a lot of options with pairings, and it mostly depends on your preferences.
Also Read: Chardonnay vs Chablis: Which One to Choose?
Conclusion
Both of these wine varieties are excellent additions to your menu, and your choice will largely depend on your preference and taste.
Pinot Grigio is light with hints of green melon, while Chardonnay is heavier and might have scents like fresh-cut grass. In addition, Pinot Grigio has higher acidity levels in terms of acidity and isn't as sweet as Chardonnay wines.