A breathtaking coastline, diverse landscapes and delicious seafood are just a few of the things that Maine is popular for. But did you know also know that Maine is also home to some of the best vineyards in New England?
Apart from the picturesque towns, delicious seafood and lighthouses, Maine is also home to several vineyards and wineries. These vineyards offer visitors a chance to have a taste of New England's finest wines and experience some of the charm and beauty of the Pine Tree State.
Whether you are looking to experience Maine's best wines, book a charming setting for your wedding or enjoy a picturesque vineyard tour, Maine wineries are an adventure.
Best Wineries in Maine
Here are some of the 10 best wineries in Maine that should make your list of must-see places in New England.
Wineries Map:

1. Savage Oakes Vineyard & Winery
Set in a picturesque 200-year-old farm, Savage Oakes Vineyard offers visitors a charming setting for wine tasting, weddings and events. This picturesque winery has a wide array of Maine-grown wines ranging from sweet and dry reds to whites.
These wines can be enjoyed in the Post and Beam Tasting Room or out on the expansive lush grounds of the vineyard.
You can also bring a picnic with you and pair it with a wine from the selection on offer at the vineyard as you and your party enjoy the charming atmosphere of this winery.
For the beer lovers in your party, Savage Oakes also carries a wide selection of Maine beers. Nonalcoholic beverages are also available.
If you are up for more than wine tasting, the guided tours of the vineyard are worth checking out. Your guide will take you through the lush vineyards to the thriving 15-acre farm of blueberry and there is even a herd of grazing cattle to complete the beautiful natural landscape.
Visitors can also buy farm-fresh blueberries and natural raised beef at Savage Oakes.
Apart from Maine Wines and beers, Savage Oaks is famous for hosting concerts and events on its expansive grounds. You can always find a schedule of upcoming events on the Savage Oaks webpage and on their social media pages.
Reasons to visit: Wine tasting, Guided vineyard tours and picnics, Wedding venue, Concerts and events
2. Cellardoor Winery
If you are looking for a winery in Maine that offers one of the widest selections of wines in the area, Cellardoor Winery will not disappoint. From reds to whites and even specialty wines, the range of handcrafted wines available at this vineyard are bound to please any palate.
This picturesque five-and-a-half-acre vineyard is known for its Bulles Rosé and Blanc de Blancs as well as dessert wines including Vin Doux Naturel Marquette and Late Harvest Frontenac Gris. Cellardoor Winery was also the first winery to produce Ice Wine in Maine.
Perched on a beautiful hillside, Cellardoor is a great choice if you want to enjoy your wine in a cozy and relaxed atmosphere. The 200-year-old barn that is Cellardoor's Tasting room creates the perfect ambiance for visitors to enjoy the selection of wines on offer.
You can choose from the 3 or 4 pre-set, pre-poured flights of wine or purchase a bottle of your favorite wine. There are also plenty of snacks available to go with the wine including pre-made cheese plates.
If you are looking for a wine club in New England, Cellardoor offers membership to their wine club. Cellardoor Wine Club members receive three wines every quarter. The wines are carefully selected to include the season's new releases and award winners as well as the Cellardoor signature estate sparkling wines.
Reasons to visit: Wine tasting, Gift shop, Wine Club
3. Bar Harbor Cellars Winery
Whether you want to taste a Maine Blueberry wine or Riesling made using grapes from Rheinhessen, Germany, the Bar Harbor Cellars Winery has the options you need.
From bold reds to atypical terroirs, wine lovers will find that the Bar Harbor offers both the traditional and the new. Located in Acacia National Park, this 100-acre vineyard is pretty popular among visitors to the area for its rustic charm, specialty wines and Sweet Pea Café.
Apart from the wide variety of wines, visitors to Bar Harbor can enjoy freshly baked pizza at the Sweet Pea Café. There are also plenty of other farm-fresh entrees to go with your choice of wine. You will also find a variety of chocolates, jams and a variety of gift items.
Reasons to visit: Wide selection of local fruit wines and specialty wines
4. Shalom Orchard Organic Farm and Winery
If you are looking for a winery that is certified organic, the Shalom Orchard Organic Farm and Winery. This historic winery dates back to the 1840s and offers breathtaking views of the Schoodic mountains, Frenchman's Bay and several surrounding lakes. Shalom Wines include organic fruit wines such as Apple Wine, Blueberry Wine and Cranberry wine.
Apart from its organic wines, Shalom Orchard Organic Farm and Winery is excellent for those who want the real farm experience. Complete with a Farmstay Apartment, visitors can spend idyllic days in the winery and also choose to participate in farm activities of their choice including winemaking activities.
You can always check for upcoming events on the Shalom Orchard website. Another highlight of this Maine winery is the hiking trails that are available for visitors who want to explore the surrounding areas.
Reasons to visit: Organic fruit wines, farm stays, hiking and seasonal events
5. Bartlett Maine Estate Winery
With plenty of awards and accolades to their name, Bartlett Maine Estate Winery is one of the best vineyards to visit in Maine.
Known for their wonderfully complex wines that suit even the most discerning palates, visitors to Bartlett Winery can enjoy some of Maine's finest wines. The robust reds are made using hand-raked blueberries that create a unique and authentic Maine flavor.
The beautiful tasting room is open to visitors during the peak season which runs from June to October. In the off-season, visitors can get access to the tasting room by appointment.
The range of wines at Bartlett includes Aperitifs, Whites, Reds and Delightful Stickies. Whatever your taste is you are bound to find something you love at this winery. Visitors can also enjoy hiking in the surrounding areas and take in the lush and picturesque landscape.
Reasons to visit: Great selection of wines, rich history and beautiful scenery
6. Sweetgrass Winery and Distillery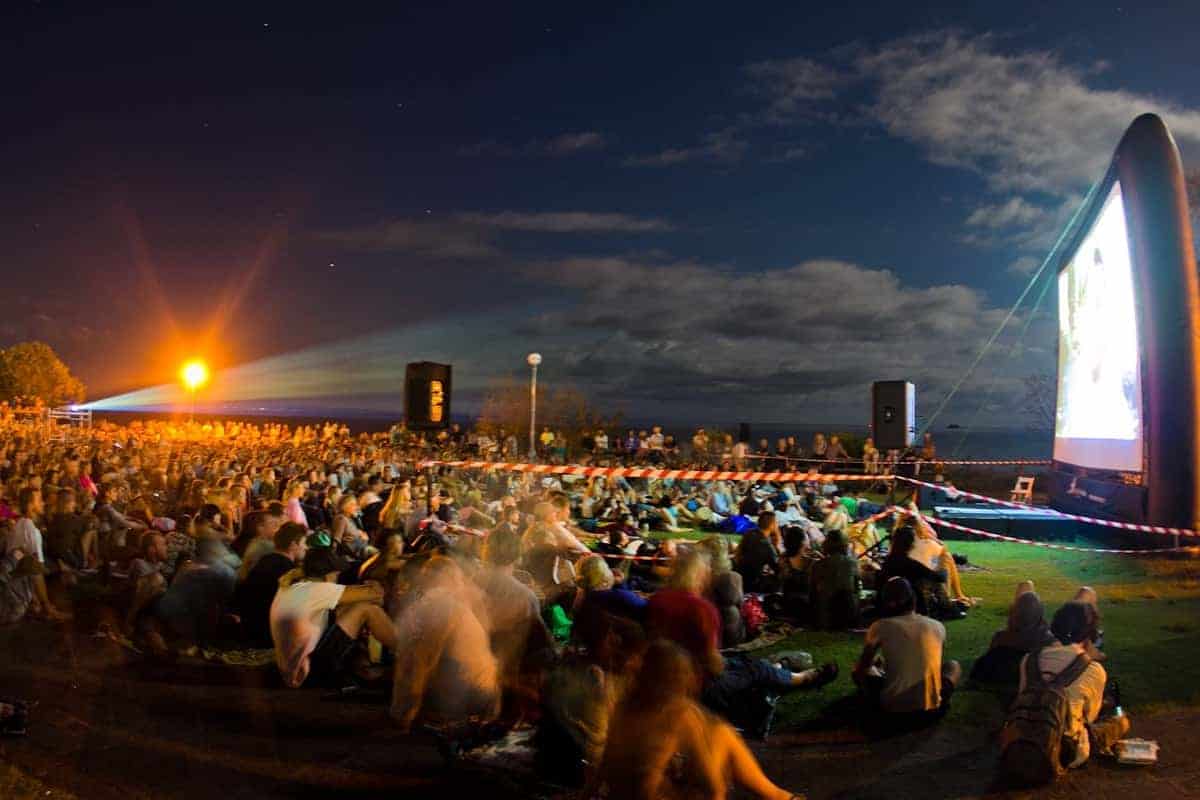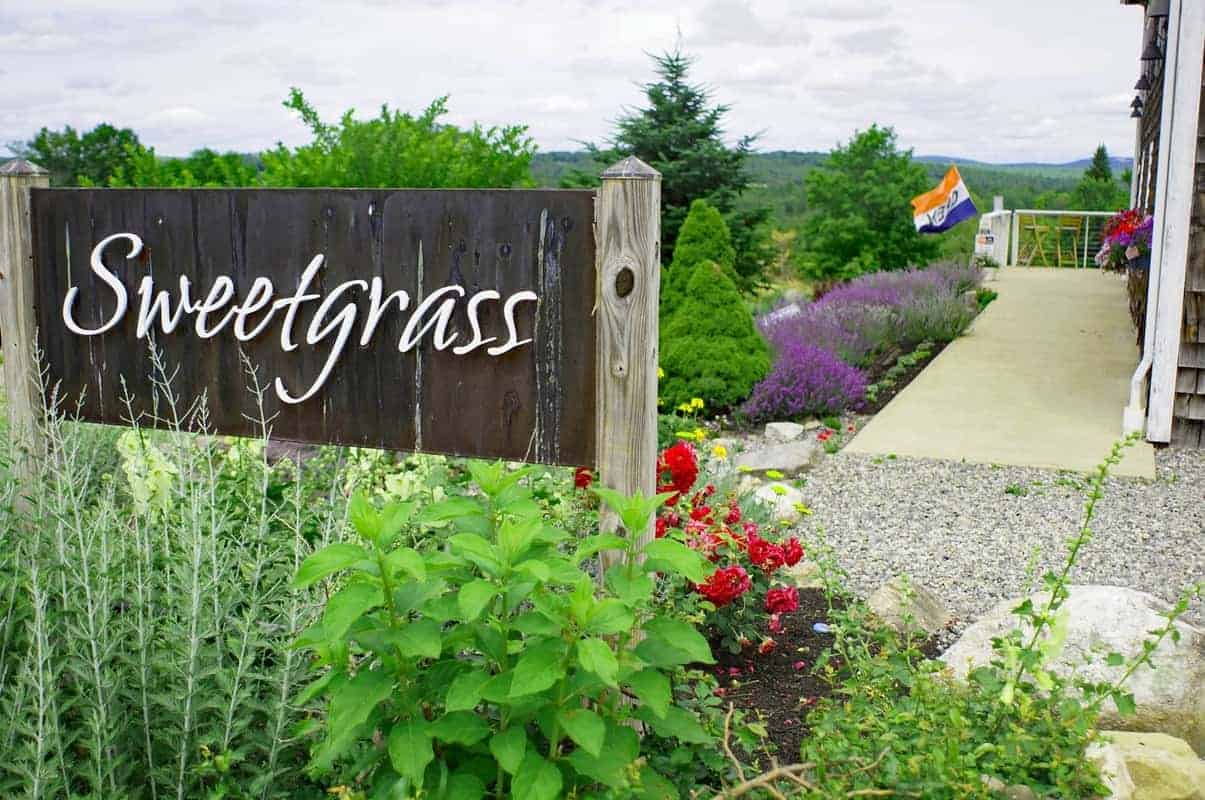 For those who want to enjoy the best of both worlds, Sweetgrass Winery and Distillery is popular for its wines and spirits. This family-owned business produces a variety of fruit wines made from Maine-grown cranberries, apples, cherries and blueberries.
Whether you want to experience the refreshing tartness of Cranberry apple or the mellow sweetness of the wild Maine Blueberry Sangria, there are plenty of options at Sweetgrass Winery.
Visitors to this winery can also enjoy the selection of spirits available on offer including London gin brewed with a blueberry twist to make it authentically Maine.
You can also go for the Apple Brandy, Rhubarb Smash, Three Crow Rum among many other options. The tasting room at Sweetgrass Winery can only accommodate groups of 6 or less due to limited spacing but no reservations are required to visit.
Sweetgrass Winery is not just popular for wine tasting. Visitors can also enjoy a variety of events hosted at the winery. You can check for any upcoming events on the Sweetgrass events page.
Reasons to visit: Wide selection of wines and spirits, Events and
7. Winterport Winery
Fruit wines are known for their rich and robust flavors and Winterport Winery offers a wide range of award-winning fruit wines. This winery located in the historic village of Winterport is one of the best wineries in main for wine lovers looking for handcrafted and flavorful wines.
The tasting room is open to visitors all year round and you can enjoy the delicious wines on offer indoors or outdoors as you enjoy the rustic charm of the winery.
If you love art, this winery has a gallery, The Anderson Gallery, that showcases work done by local Maine artists. The retail store at Winterport Winery also has a wide range of unique gift items to choose from.
Reasons to visit: Award-winning fruit wines, Art gallery featuring local artists.
8. Prospect Hill Winery & Vineyard
Prospect Hill Winery has been voted best Maine Grown Wine at the Big E for 5 years in a row. This vineyard located in Southern Maine specializes in 15 different wines.
Visitors to Prospect Hill can enjoy wine tasting as well as vineyard tours of the picturesque landscape of the winery. The vineyard is open for wine tastings every Sunday. For those who want to visit on other days, you can book an appointment via email or telephone.
With different types of wines on offer including reds, whites and rosés, there is something for everyone at Prospect Hill. Some of the award-winning wines this vineyard is popular for are reds like Chancellor, Sabrevois and Marechal Foch. Prospect Hill also has some delicious whites including Edelvira, Prospect Hill White and Edelweiss.
Reasons to visit: Award-winning fruit wines
9. Catherine Hill Winery
If you are looking for delicious berry wines in Maine, Catherine Hill Winery in Cherryfield is worth checking out. This winery specializes in producing wine using handcrafted techniques to make truly unique flavors.
Catherine Hill Winery uses the finest Vinifera and fruit sourced from local vineyards to create barrel-aged reds as well as robust berry wines.
The intimate tasting room at Catherine Hill creates the perfect ambiance for visitors to enjoy the selections of wine on offer. You can enjoy your wine with a cheese and cracker plate, charcuterie board, or delicious cake. Wine tastings are available from Wednesday through to Sunday.
Reasons to visit: Handcrafted wines and delicious berry wines
10. Hidden Spring Winery, East Hodgdon, ME
If you are looking for a winery in Maine that offers more than just wine, Hidden Spring Winery is a great place to check out. This winery has an impressive selection of wines that range from white and blush wines to reds.
Visitors can choose to sample these wines as they enjoy the amazing views of the lush vineyards. Hidden Spring is also open for meals on Thursdays and Fridays for those who want to pair their wines with a delicious meal.
Apart from beer, wine and a food menu, Hidden Spring Winery also hosts events regularly including live music. You can check on the winery's webpage to find out if there are any fun upcoming events before you book a visit. This vineyard can also be booked for private events.
Reasons to visit: Wine tasting, live music and other events, dining options, book a private function.
What Wine is Maine Known For
It may not be Napa Valley, but Maine has slowly made a name for itself as the wine-producing hub of the New England region. Despite the frigid New England climate, wineries and vineyards in Maine produce wines using both homegrown and outsourced fruits and grape varieties.
Maine is mostly known for fruit wines including apple, cranberry, and blueberry wines. Some wineries also make grape wines from grape varieties that are either grown in the region or imported from other wine regions. However, most wineries in Maine specialize in fruit wines.
With beaches, lighthouses and picturesque landscapes in plenty, Maine has plenty to offer visitors to the state. The 24 wineries and vineyards that now make up part of the attractions in the Pine Tree State offer visitors a chance to enjoy some of Maine's best fruit wines.
These vineyards set in lust landscapes are great destinations for wine tours, venues for private functions and even concerts and events. Visiting Maine wineries is a great pastime for people who want to explore Maine's famous fruit wines.
Conclusion
Wine tasting in Maine can be a pleasurable adventure. Some of the best wineries in Maine offer visitors a whole experience that starts with delicious wines and incorporates the rustic charm and ambience of New England.
If you are looking to discover amazing fruit wines and some traditional reds, whites and rosé, a trip to Maine can be eye-opening. Make sure to check out any of our recommended vineyards to discover some of Maine's hidden gems when it comes to wine tasting and tours.